Wouldn't it be nice to have climate-friendly foods to consume while we learn about the connection between animal agriculture and the climate crisis? Students at 250 colleges nationwide will soon be able to make that choice thanks to Aramark, a major food-service provider.
Aramark is committing to increasing its plant-based menu offerings at the schools it services in a major way. By 2025, nearly half (44 percent) of menus offered by the food-service giant will be plant-based. In doing so, the company aims to support its goal of reducing its greenhouse gas emissions by 25 percent by 2030. 
"Aligned with our existing responsible sourcing commitments, this new target represents another step on our journey toward net zero emissions," Alan Horowitz, Vice President of Sustainability at Aramark, said in a statement. "Increasing plant-based proteins, while decreasing animal proteins, is a major factor in helping us reduce food-related emissions and is responsive to changing consumer dietary preferences."
Getting vegan food on college menus
For 15 years, Aramark has worked together with the Humane Society of the United States (HSUS) to put plant-based food on menus at institutions ii services for the benefit of animals, people, and the planet. 
With its newest commitment, Aramark is substantially growing its plant-based options at the colleges, where currently its menus are 26 to 30 percent plant-based. In previous years, Aramark partnered with Beyond Meat and Eat Just (makers of vegan egg replacer JUST Egg) to help incorporate their plant-based proteins into a variety of recipes.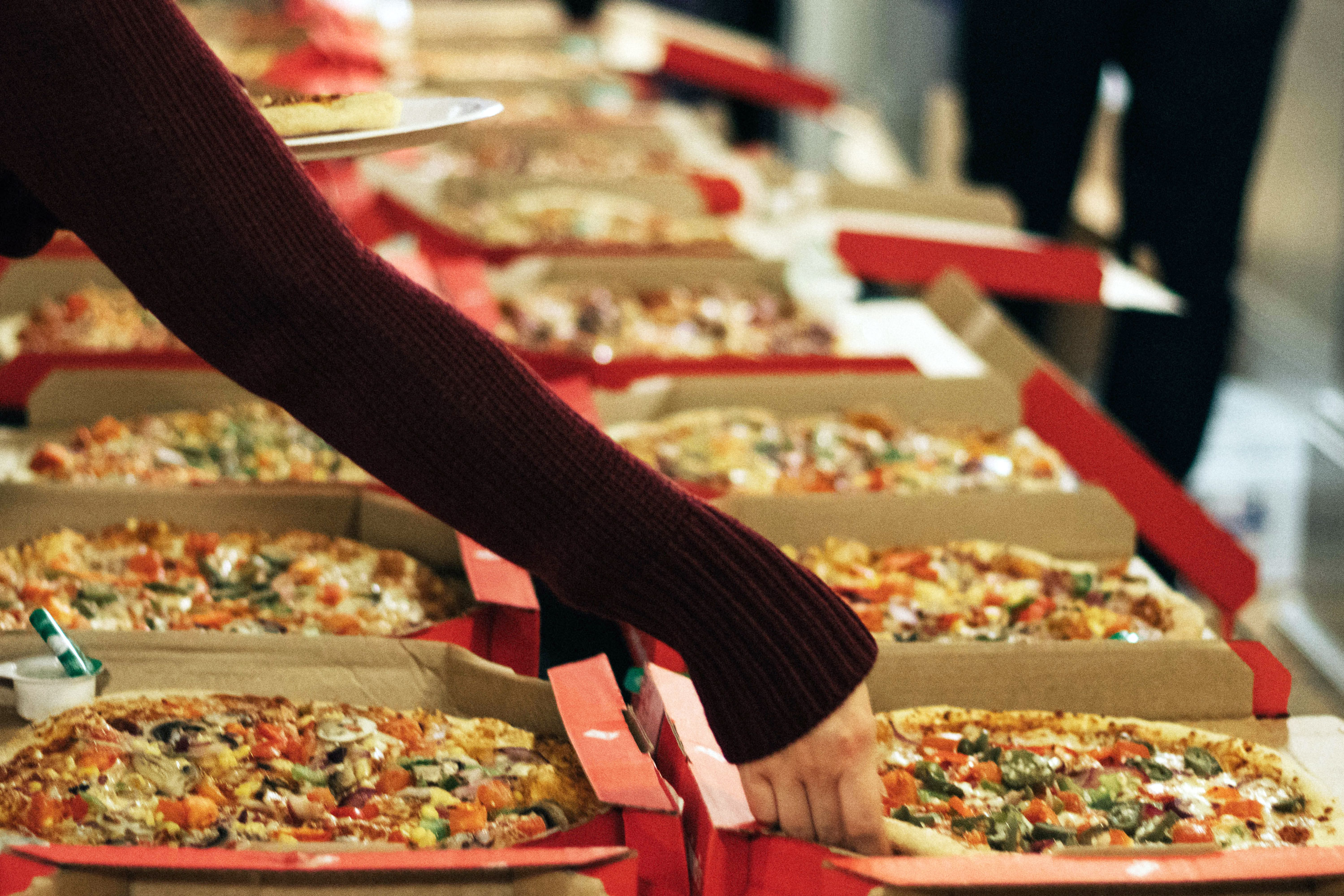 HSUS supports Aramark's efforts by developing education materials such as recipes, menu concepts, marketing support, and culinary training programs for staff members to successfully implement menu changes.  
"Aramark has made great strides in its commitment to tackle climate change," Karla Dumas, Registered Dietitian and Senior Director of Food Service Innovation at the HSUS, said in a statement. "By setting tangible goals to introduce more plant-based foods, the company has shown a level of action and transparency that should please both consumers and client institutions." 
"We value our collaboration and are excited to work with Aramark on shifting towards menus that are not only delicious, but are good for us, the planet, and animals," Dumas said. 
All of these improvements follow Aramark's commitment to the World Resources Institute's (WRI) Cool Food Pledge earlier this year. Under this doctrine, Aramark is able to quantify the environmental impact of ingredients and develop Cool Food Meals, or "plant-forward" recipes, to help advance its climate goals. While all of these recipes are not vegan, they focus on reducing the amount of animal meat, such as beef and lamb, to drastically decrease greenhouse gas emissions. 
In January 2023, Aramark plans to implement a program—which it piloted at 10 universities during the spring 2022 semester—that expands these meals to 1,500 dining facilities in the US where they will be labeled with a Cool Food Meal badge to help consumers make climate-friendlier choices. 
Globally, Aramark serves nearly 2 billion meals every year at university, corporate, hospital, and events cafeterias in 19 countries. 
Plant-based food to mitigate climate crisis
Approximately one third of greenhouse gas emissions come from the global food system. However, mounting research has conclusively demonstrated that some portions contribute far more than others.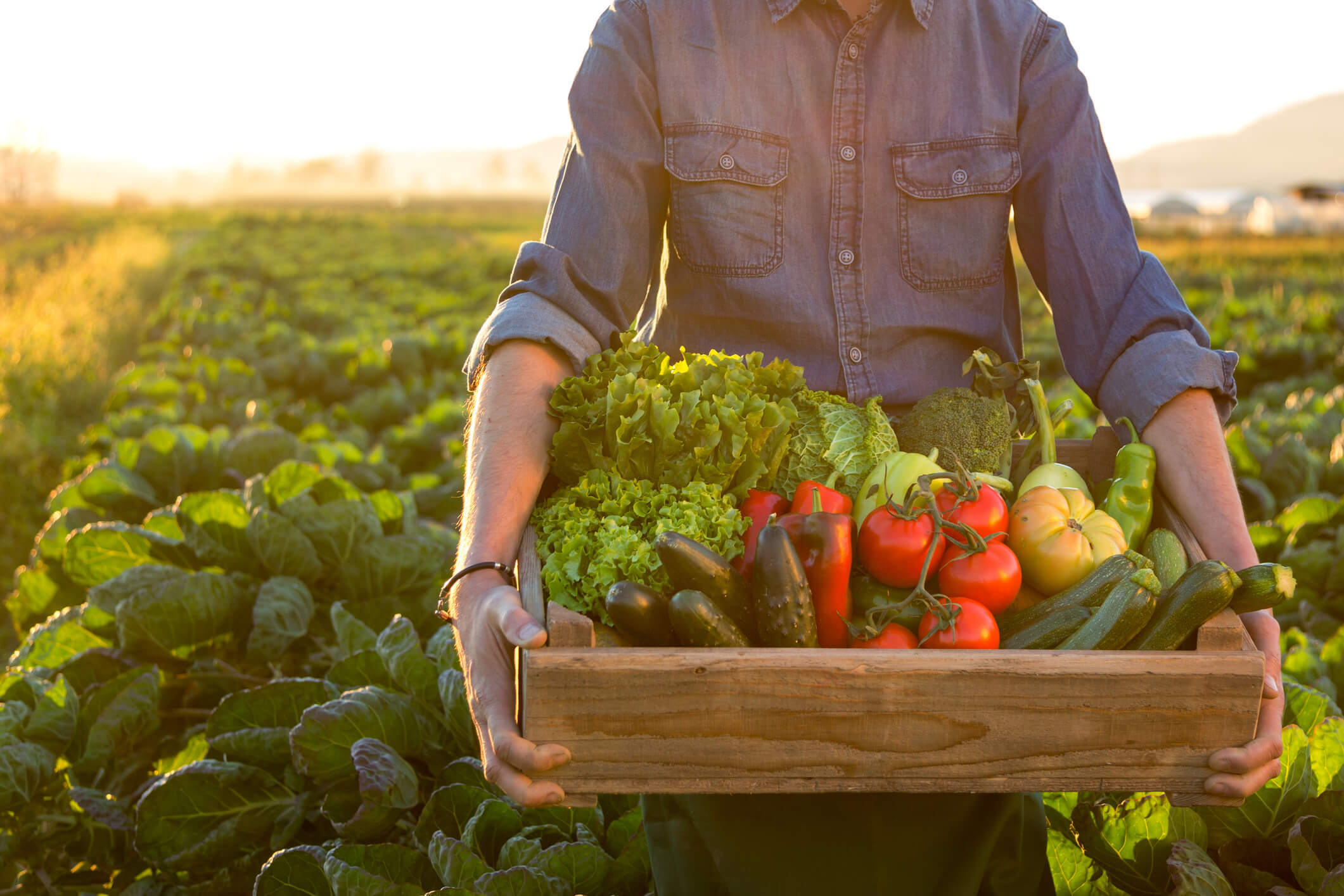 For example, a 2021 study found that 57 percent of all food industry emissions come from meat—with one-quarter of all emissions coming from beef. On the other hand, growing and processing plants for food accounts for only 29 percent of food-related emissions. 
In light of this, Aramark is taking bold steps in mitigating the climate crisis by increasing plant-based food on its menu, and, luckily, it is not the only food-service provider to do so. 
Food-service giant Sodexo—which purchases $20 million in goods annually—made a similar commitment in April to increase plant-based meal offerings to 42 percent of total meals by 2025 at hundreds of universities. 
Sodexo's climate goal is to slash its greenhouse gas emissions by 34 percent by 2025. Its college and university arm, Sodexo Campus, identified that 70 percent of its carbon footprint in the 2020 fiscal year came from animal-based food purchase. This inspired the food-service giant to shift in the plant-based direction, as well.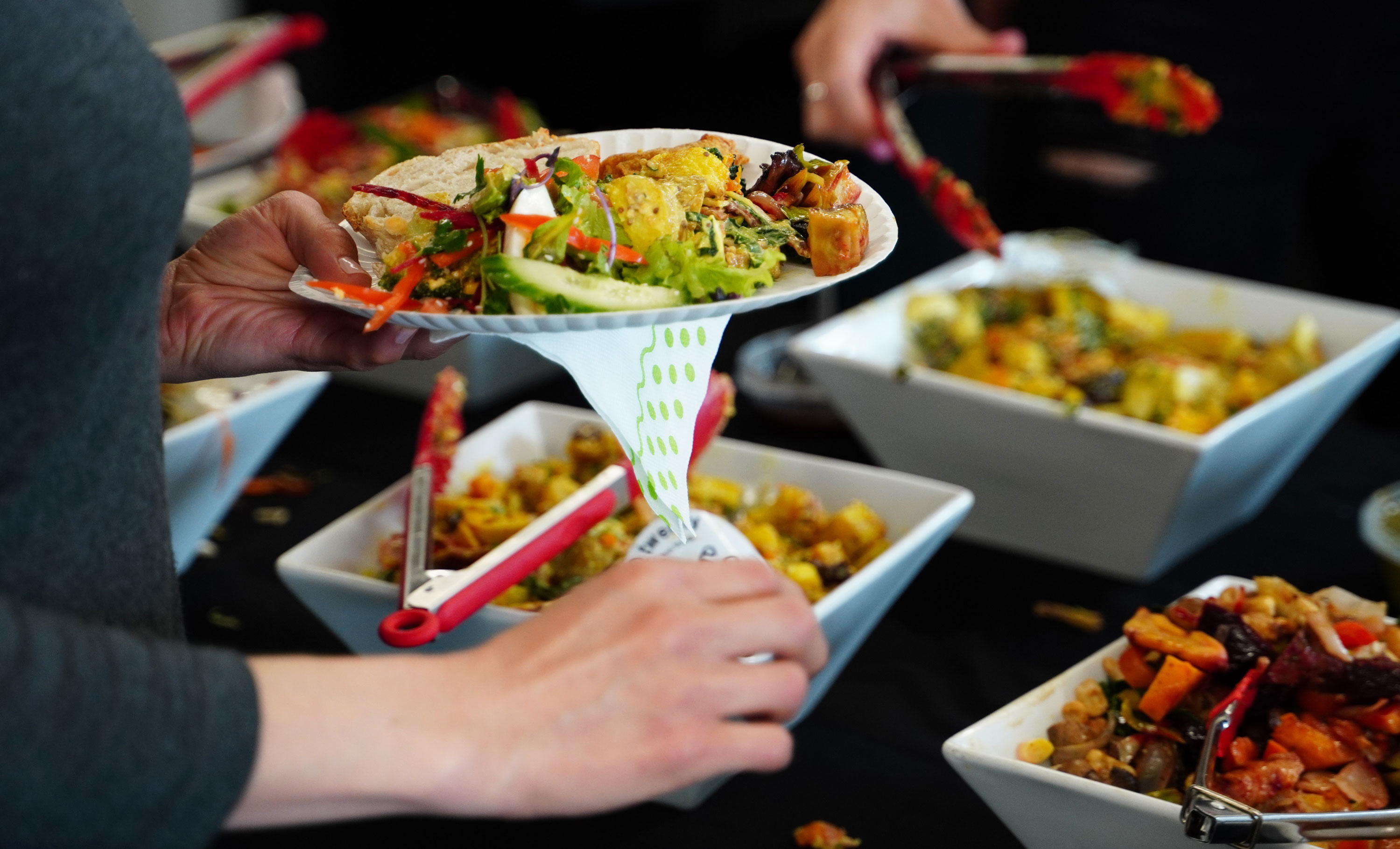 Sodexo is also working with longtime partner HSUS to train chefs in plant-based cooking and implement these menu changes. As of April, Sodexo had implemented these "Plant-Based Takeover" programs at 140 universities. 
The food-service provider also focuses on creating recipes using a wide variety of nutritious and environmentally friendly plants (as opposed to a handful of the common ones used on menus) and offers plant-based proteins from Impossible Foods, MorningStar Farms' Incogmeato line, and JUST Egg. 
"Any sustainability plan that's meant to create real change—and not just be greenwashing jargon—will center on shifting from a meat-heavy menu to one that's focused on plant-based entrées," Dumas said in April. "By developing a plant-based initiative that includes menu goals, recipe innovation, and customer satisfaction, Sodexo has found a formula for success."
For the latest vegan news, read: