Many of us find ourselves making the same dinners night after night. But eating plant-based doesn't have to be boring or bland — there's an abundance of amazing recipes out there.
Pretty much every vegetarian or vegan can appreciate the convenience of meat substitutes. So, we've compiled a few Impossible meat recipes to make weeknight dinners a breeze.
Article continues below advertisement
Impossible Meatloaf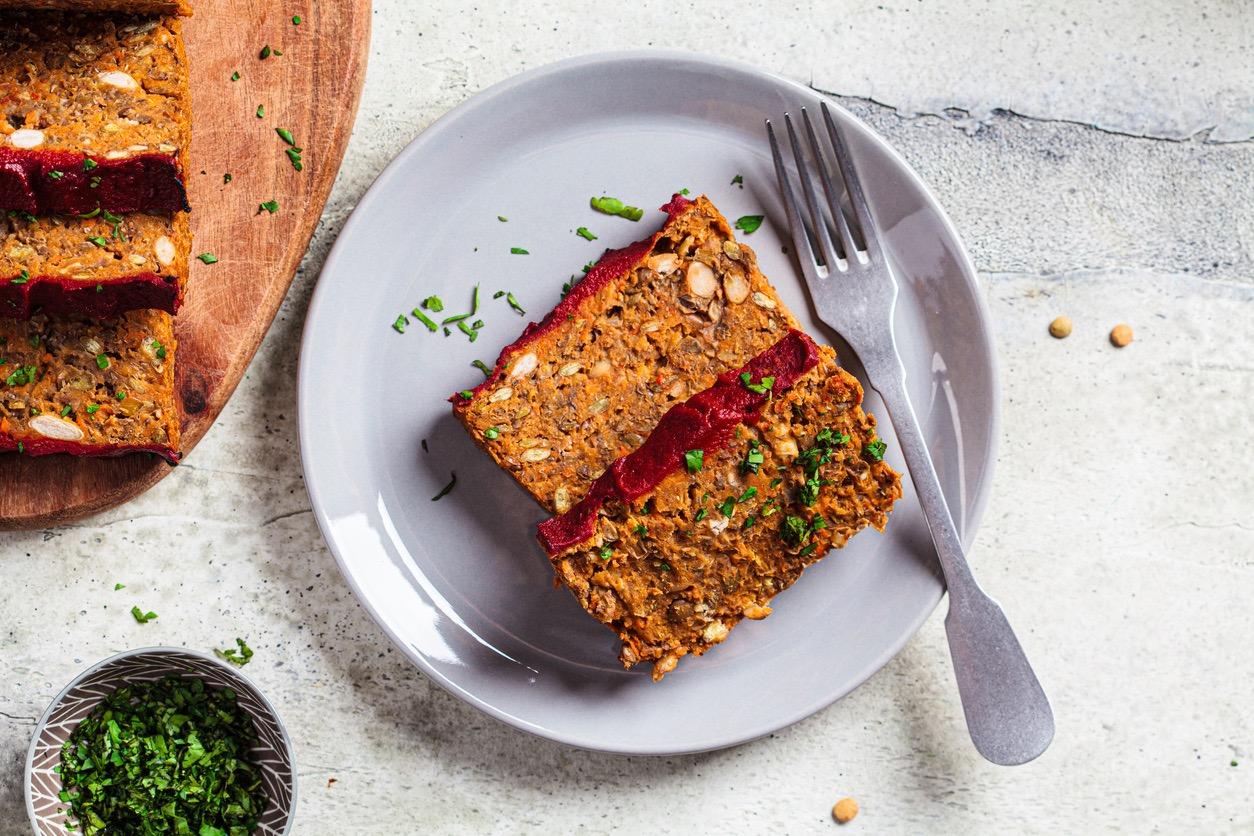 Meatloaf has been a part of family dinners for decades — it's incredibly filling and it can be a great source of protein. And with a little help from Impossible's burger, you can turn the traditionally meat-based meal into something completely plant-based.
To make your own Impossible meatloaf at home, you can follow this super simple recipe from Karissa's Vegan Kitchen. Only a few basic ingredients are required and it can be ready in about 30 minutes… it doesn't get much better than that!
Impossible Beef Stir Fry
This Impossible Beef stir fry is straight from the company itself, so it definitely won't disappoint. Stir fry is another classic dish that's relatively simple to make, plus it provides an easy and tasty way to eat a large variety of vegetables.
Article continues below advertisement
Impossible's recipe calls for vegetables like snap peas, peppers, carrots, and more — you can customize it to your liking, of course. One ingredient is required though: The Impossible Beef. In this recipe, the stir fry is topped with eggs, sesame seeds, and a lime, but it can easily be made vegan by removing the egg.
Article continues below advertisement
Impossible Vegan Chili
There's just something about a good, comforting bowl of chili. And while it's a meal that can easily be made without any type of meat substitute, sometimes we just need a little something special. When that time comes, this recipe from She's So Vegan is perfect.
What's really nice about this Impossible vegan chili is that most of the ingredients are shelf stable — you don't have to keep a bunch of fresh ingredients in the fridge or worry about anything going bad.
Article continues below advertisement
Impossible Chorizo Nachos
Who doesn't love nachos? It doesn't make for the most formal dinner, but sometimes it's just what we need. Plus, these aren't just any nachos — they're Impossible chorizo nachos! It only takes about 15 minutes to make the chorizo and then you just assemble everything and throw it in the oven.
Article continues below advertisement
To make this recipe completely plant-based, simply use some vegan cheese. And if you want to really take things to the next level, you can make your own guacamole — this is optional, but it's totally worth it, if you're willing to put in the extra effort.
Article continues below advertisement
Impossible Stuffed Peppers
These Impossible stuffed peppers from Allrecipes are incredibly nourishing and full of flavor. This is a quick dinner idea that can easily be tweaked according to your preferences. Everything you need to make this is pretty basic — just some rice, a few vegetables, a can of black beans, and Impossible burger.
The recipe serves six, so if you're in need of a new weeknight meal for your family, this is a great choice. This one could definitely end up in your regular rotation!