Before going solar, know the pros and the cons of this option. These 7 disadvantages of solar energy might mean delaying solar panels.
It's fairly common knowledge that solar energy is an excellent renewable energy source. Using solar energy to power our homes and businesses offers numerous benefits, including reduced electricity costs, low maintenance costs, an increase in home values, and an overall reduction in carbon emissions.
Article continues below advertisement
Knowing the potential downsides of solar energy before investing in solar panels can help ensure unexpected costs won't blindside you. Here are seven disadvantages to consider when choosing a renewable energy option for your home.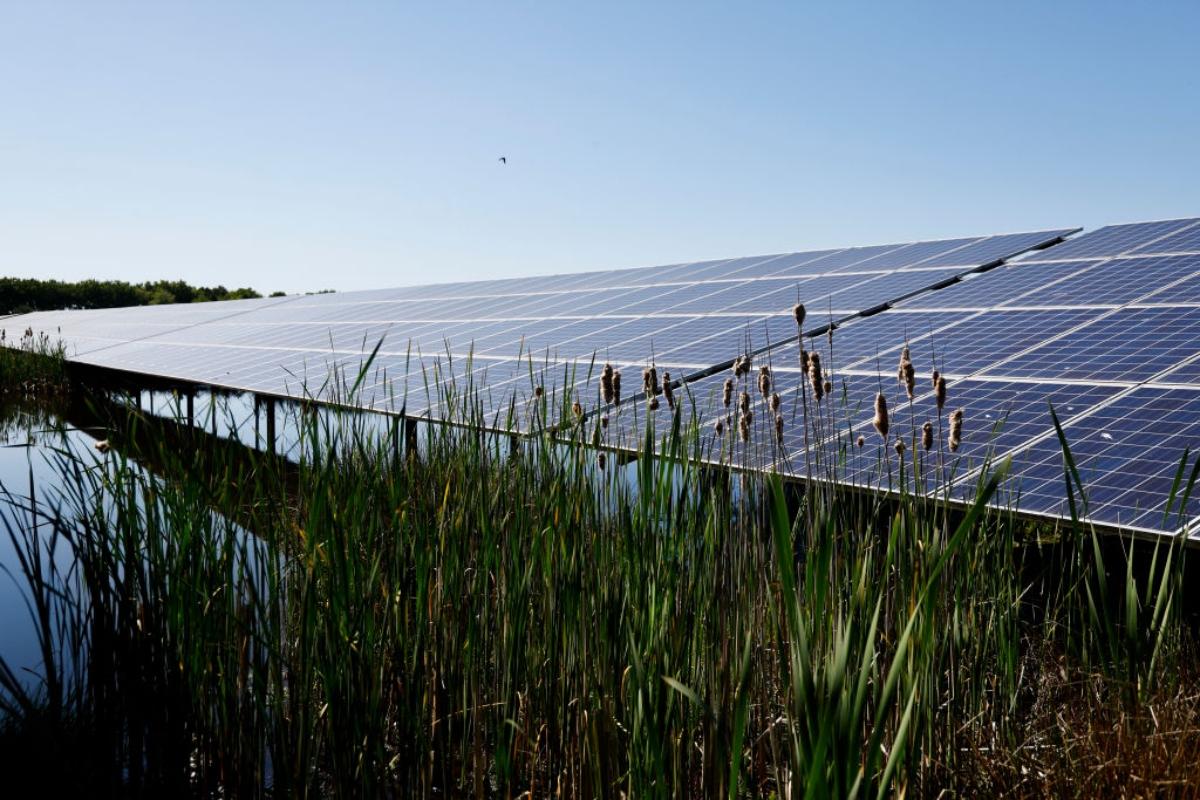 Article continues below advertisement
1. Solar panels are expensive up-front.
2. Storage of solar energy is also expensive.
Solar energy storage is key because of weather that will sometimes ramp down solar energy production. Batteries for storing solar energy are costly. As Bankrate reports, solar batteries can cost between $9,500 and $23,000. Lithium-ion batteries are more common and more expensive than lead-acid batteries. Customers can save money by using stored energy during peak electricity hours.
Article continues below advertisement
3. Solar energy isn't good for all roof types.
According to Constellation.com, not all roofs are created equal in terms of solar energy potential. Roofs should angle toward the sun to absorb the most rays. In addition, roofs made of asphalt shingles, metal, or tiles make solar panel installation easier.
4. Solar panel manufacturing has adverse environmental impacts.
As Forbes reports, one of the downsides of solar technology is the carbon emissions from mining materials and manufacturing solar panels. The U.S. Department of Energy Efficiency and Renewable Energy says, "For an investment of 1 to 4 years-worth of energy output, rooftop PV systems can provide 30 years or more of clean energy." Still, it's not a zero-impact energy provider.
Article continues below advertisement
5. Recycling of solar panels and batteries is a challenge.
Although the U.S. Environmental Protection Agency (EPA) says that people can recycle some components of old solar panels, it's not an easy process. The EPA also that the solar-panel recycling industry isn't happening in the U.S. on a large scale, and researchers are working on ways to "commercialize recycling to economically recover most of the components of a solar panel."
6. Solar energy requires land use.
Another disadvantage of solar energy is that larger utility-scale photovoltaic systems can take up much land and even cause a loss of wildlife habitats, per Investopedia. Finding enough space with sufficient sunlight exposure may be difficult as more businesses and individuals adopt solar energy.
Article continues below advertisement
7. It takes years to recoup the investment in solar energy.
Sadly, solar energy can take many years to "break-even" on the initial investment in solar panels. For this reason, homeowners who plan to stay in one home for many years are better suited for solar panels than apartment dwellers or those who move frequently.
Despite these downsides, remember that solar energy is still the better alternative to reliance on non-renewable fossil fuels, and solar technology continues to improve. Hopefully, scientists will find better solutions for these downsides in the years to come.