This month, British supermarket chain Asda will begin rolling out a 97-product range of vegan Christmas offerings as part of the store's largest holiday product launch to date. 
Consumers will be able to pick up everything they need for holiday meals, including Christmas classics such as a Plant-Based Vegan Turkey Crown with Umami Stock, a succulent soy-based turkey crown topped with a flavored crumb for a crispy-skin texture and finished with a savory umami butter that stands in for turkey-basting juices. 
Asda
Other standouts include Asda's Breaded Vegan Brie with Sweet Chilli Dip, which are creamy vegan cheese bites coated in a golden paprika and herb crumb and come complete with a sweet and spicy chili dip for dipping—making for the perfect indulgent vegan starter.
For those with a sweet tooth, Asda is offering a variety of vegan desserts, including the Extra Special Vegan Chocolate Baubles for serving up a unique Christmas dessert. Asda says: "Use a spoon to break open the Belgian dark chocolate baubles to reveal a delicious vegan chocolate mousse and cookie crumb, oozing with sweet caramel sauce."
The range will be released in store and online starting on November 24, with further items to be released in the month leading up to Christmas. The total holiday offering, including traditional, vegan, and "free from" products, includes 326 new items.
Why more Brits are ditching meat
The expansion of vegan offerings comes at a time when more and more Brits are looking for alternatives to traditional holiday meals. According to a survey conducted earlier this year by The Vegan Society, one third (35 percent) of Brits are buying less meat or no meat at all due to rising food costs, particularly for meat and dairy. 
Of those surveyed, more than half (53 percent) said they would be interested in trying a vegan diet if it was proven to be more cost effective than a mainstream diet. This is an eight percent increase compared to The Vegan Society's previous findings.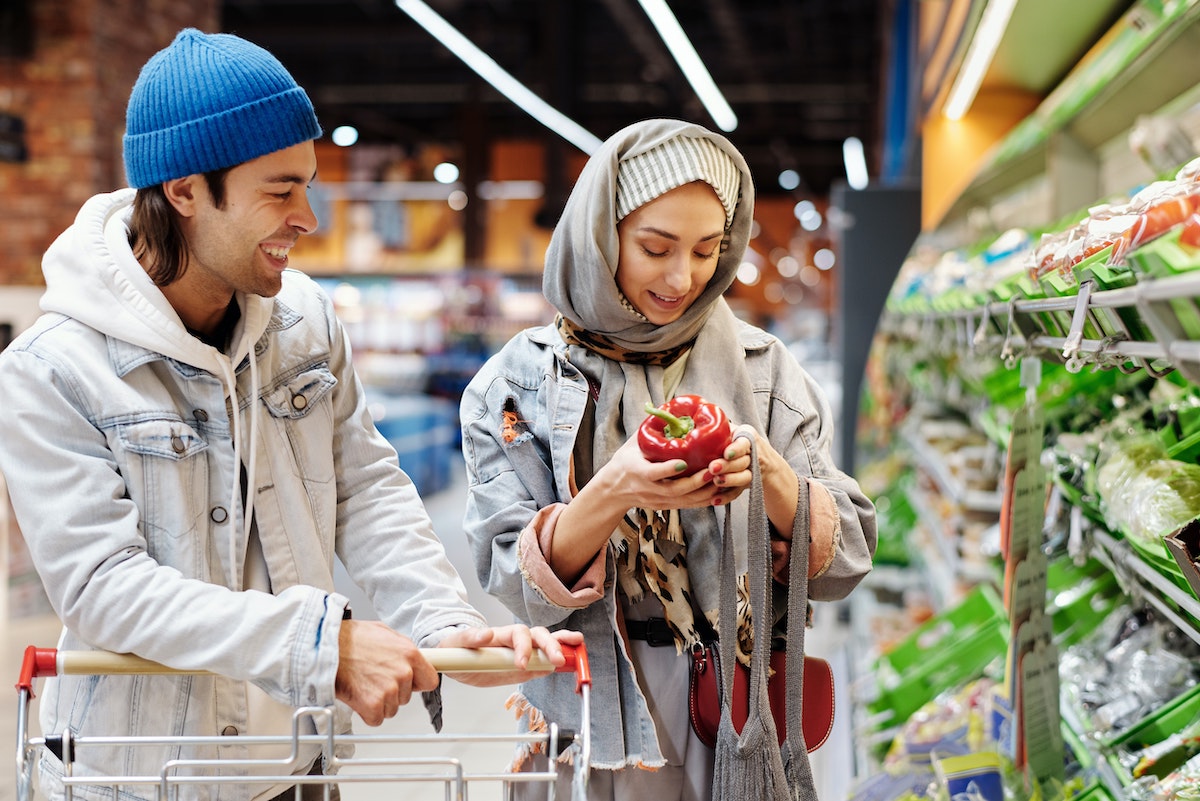 The study found that the biggest barrier to a plant-based diet for those surveyed was affordability. However, when participants were asked to rank a mix of plant and animal-based protein sources into cost order, most placed the items correctly according to a cost comparison of products. The exercise found fish and beef products are at the more expensive end of the scale while plant foods such as lentils, baked beans, and peanut butter are at the lower end. Notably, over half of participants mistakenly ranked tofu as more expensive than canned tuna when, in fact, tofu was cheaper.  
The comparison aimed to dispel the myth that eating vegan is expensive and to illustrate that vegan staples and protein sources are the cheapest options for consumers.
How to eat vegan at Christmas
When it comes to eating vegan at Christmas, a 2020 poll conducted by cheese company Applewood found that one in five people in the United Kingdom plan to cook a fully vegan Christmas dinner. The company surveyed 2,037 people and found that nearly half (46 percent) will have at least one vegan among their Christmas dinner gathering. 
Additionally, 39 percent said this will be the first time they are considering vegan options for their Christmas celebration, and 74 percent of respondents said they would be looking for plant-based alternatives to cheese for the holiday.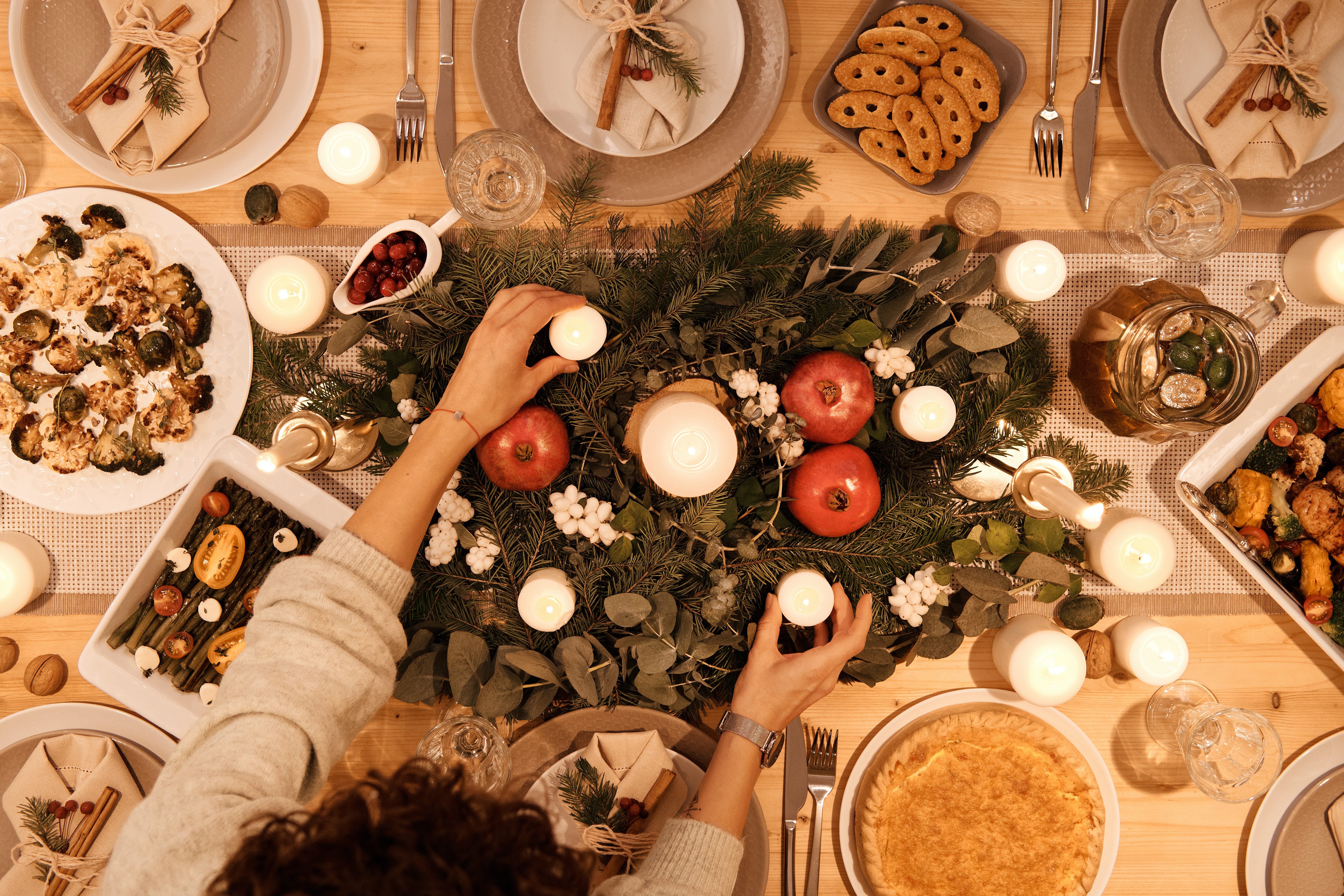 "Research shows that vegans and vegetarians look set to make up a quarter of the British population in 2025, and eating a vegan diet could be the 'single biggest way' to reduce our environmental impact on Earth," Lisa Harrison, Senior Brand Manager for Applewood, said at the time. 
"But, we were surprised by our survey results that show people are increasingly willing to forgo their traditional Christmas foodie treats for healthier alternatives even when it makes cooking vegan for the whole family," Harrison said.
In 2019, The Vegan Society released similar data, showing that 24 percent of Brits would be cooking a vegan or vegetarian meal for guests for Christmas.
For Asda, in addition to offering what might be the largest vegan Christmas product selection in a supermarket, the chain has been expanding its vegan options in recent years. In 2017, the supermarket launched vegan mince pies, a wildly successful new product that helped attract 300,000 new customers.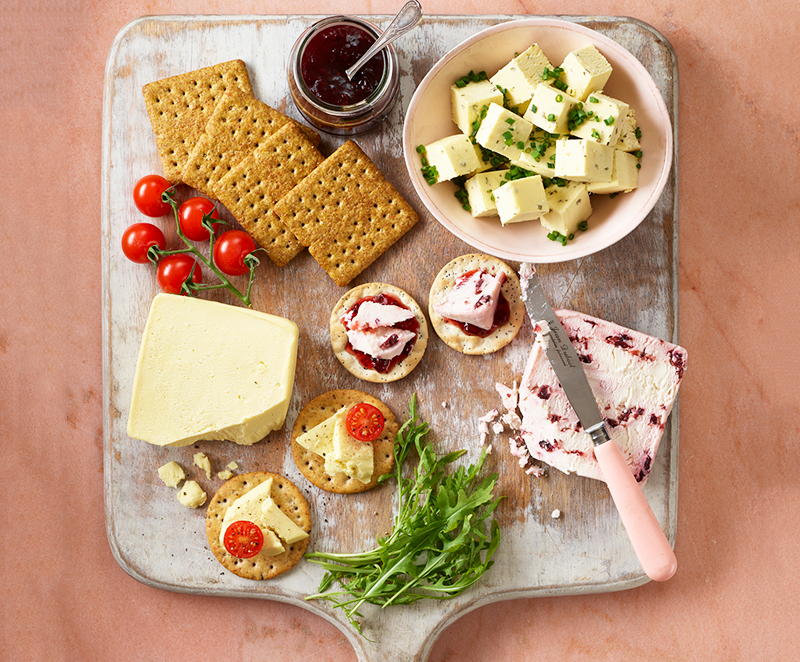 Asda
The next year, the Walmart-owned supermarket built upon the momentum by launching a holiday vegan cheese board featuring three vegan cheese flavors: a Mature Cheddar Alternative, Garlic & Chive Mature Cheddar Alternative, and Wensleydale & Cranberry Alternative. In addition to the cheese board, the supermarket developed vegan holiday options including pâté, a chestnut roast, and chocolate caramel dessert pots. 
For the latest vegan news, read: