The oarfish, also known as the "Doomsday Fish," was seen in shallow waters off the coast of Taiwan. What is the "Doomsday fish theory?"
In late June 2023, a video taken by divers off the coast of Taiwan showed a deep-sea oarfish measuring over six feet long with large bite marks on the side. Seeing unusual or beautiful fish deep in the ocean is typically a viral news moment, but the video immediately rose to internet fame for another reason.
Article continues below advertisement
However, many are quite terrified by the sighting. According to Japanese folklore, the elusive fish is thought to signify an impending disaster, historically spotted right before natural disasters like earthquakes and tsunamis.
Keep reading for everything you need to know about the "doomsday fish theory," explained.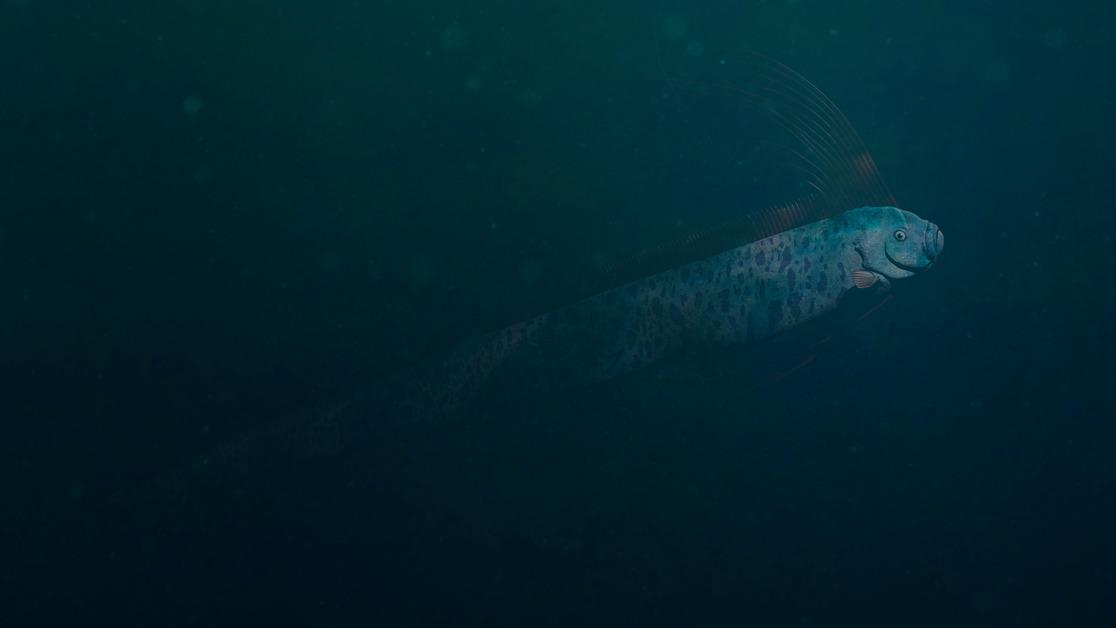 Article continues below advertisement
What is the "Doomsday Fish" theory?
The "Doomsday Fish theory" is connected to the Japanese myth that the oarfish is the "Messenger from the Sea God's Palace" and appears in shallow waters before a seismic or doomsday occurrence. Hence, the oarfish is often called the "Doomsday Fish," per National Geographic.
The oarfish's "bad omen" reputation has been slightly reinforced over the years. In 2017 six oarfish were seen just a few days before an earthquake in the Philippines killed six people, per ABC7.
Article continues below advertisement
The "Doomsday Fish" may be no more than a myth.
Many scientists and divers are not convinced of any connection between earthquakes and the fish. Diving instructor Wang Cheng-ru, who captured the oarfish footage, believes the oarfish was dying and floating to the surface. He told Newsweek that he has been diving for 15 years, and this was the first time he had seen one.
Article continues below advertisement
Among the other skeptics is Hiroyuki Motomura, a professor of ichthyology at Kagoshima University. Motomura told New York Post, "There is no scientific evidence of a connection, so I don't think people need to worry. I believe these fish tend to rise to the surface when their physical condition is poor, rising on water currents, which is why they are so often dead when they are found."
Article continues below advertisement
Oceanographer and ecologist at Louisiana State University, Mark Benfield, told National Geographic that massive seismic activity would move more than one oarfish toward the shore.
Benfield also said, "It's hard to imagine what sort of phenomenon would occur before an earthquake that would cause these oarfish to leave the [mesopelagic zone] to move towards shore and strand."
The zone the oarfish live in, the mesopelagic zone, is actually several zones removed from the ocean floor, where seismic activity occurs. Therefore, oarfish are not a good signal for a natural disaster.
Article continues below advertisement
The scariest thing about the oarfish is arguably its size.
The oarfish can measure much bigger than six feet. According to National Geographic, the chilling sea serpent can reach 56 feet in length and weigh up to 600 pounds. They often have a shimmering silver complexion with blue spots.
National Geographic also reports that although oarfish live in deep waters, they often rise to temperate and tropical shallow waters, believed to be pushed to the surface by strong currents.
The species lives 200 to 1,000 meters below the ocean surface. They feed on small crustaceans and krill, which are harder to find in surface waters. In addition to the lack of food in shallow waters, oarfish are highly susceptible to fatal injury from harsh wind, and this could explain why most oarfish found in shallower waters are often dying or dead.
So, in short, the divers more likely found just a fish at the end of its life than a sign of seismic doom.