Our dogs are our best friends, so we ensure that we take care of them as well as we can. Part of their care is making sure their nails are trimmed consistently. Although it may not seem like it, when your dog's nails are too long, it can become dangerous for your pet's health.
Of course, you can take your pup to a pro to trim their nails, but if you're looking to master your own skills, here's the ultimate guide to clipping your dog's nails.
Article continues below advertisement
Here's why it's important to clip your dogs nails.
When your dog's nails get too long, it can negatively impact their health. According to Chewy, side effects of overgrown dog nails include:
The nails becoming long enough to twist your dog's toes, resulting in pain when they walk
The nails growing into your dog's paw pad which can cause not only pain but infection
Arthritis in your dog's feet
Joint problems.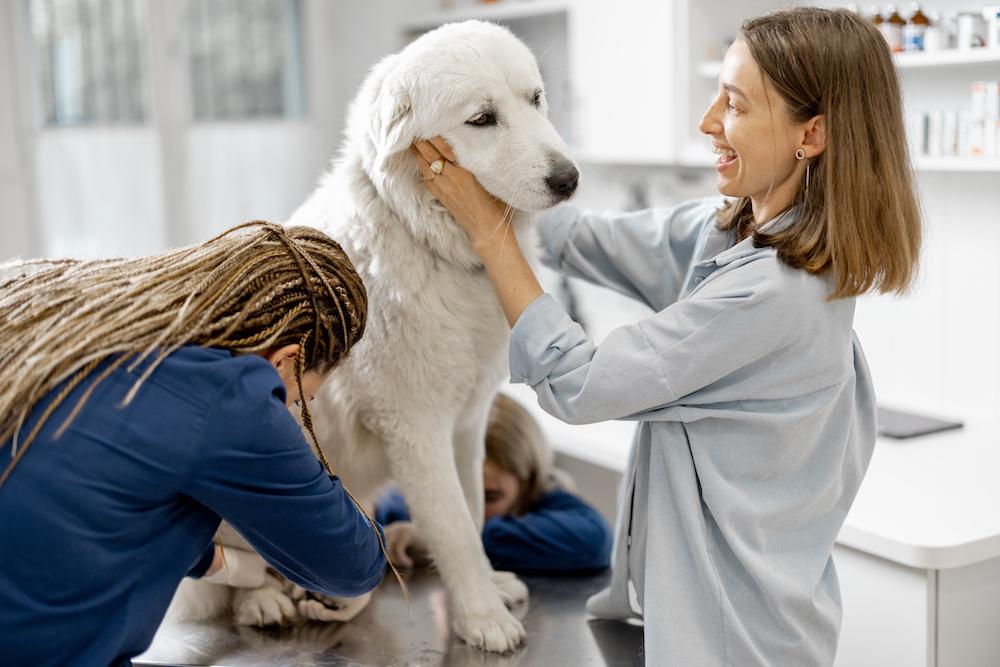 Article continues below advertisement
Fortunately, some of these side effects can be fixed efficiently. But if they aren't taken care of in a timely manner, they could lead to long-term health issues that could be permanent and leave your dog with chronic pain.
How do you clip a dogs nails?
One factor in how you clip your dog's nails is when you start to do so. The American Kennel Club states that trimming their nails can make your pup nervous. And if they are trying to pull away, that makes this grooming necessity that much more difficult. To make it easier, start this process when they are young. That way, everyone involved can get more comfortable with it in the coming years.
Article continues below advertisement
In addition to that, the American Kennel Club also provides a day-by-day guide about how to get your dog more comfortable with getting their nails clipped. This includes things like allowing your dogs time to sniff the clippers so they can familiarize themselves with the tool. Then, give your pup a treat to encourage them.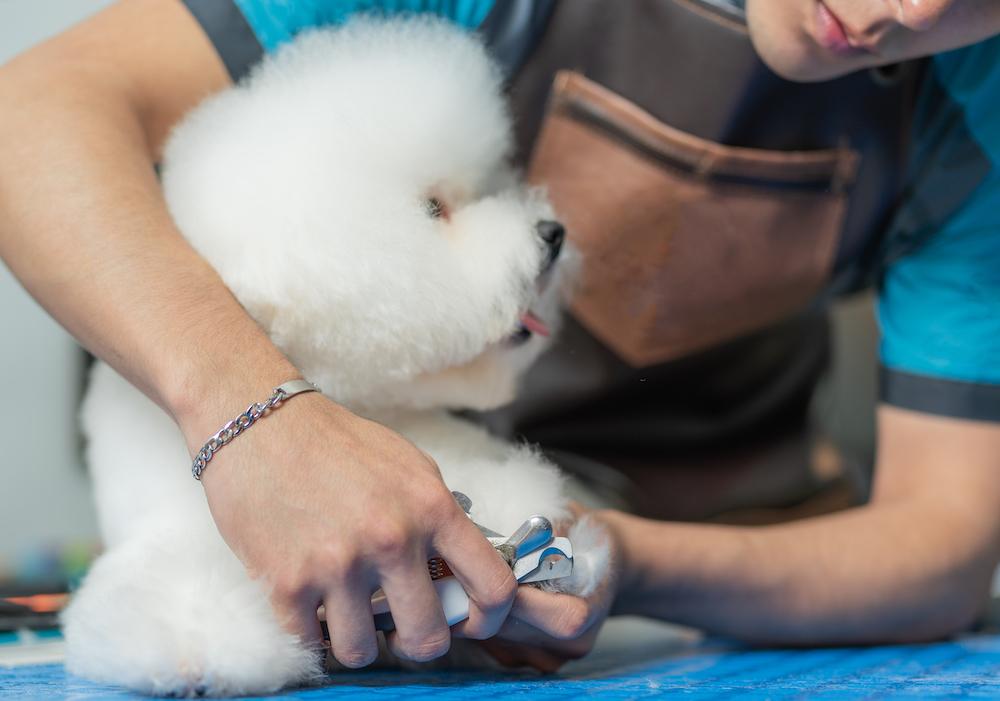 Article continues below advertisement
Also, the guide also says you can get your dog used to having their nails clipped by only trimming the tips of nails and then praising them for getting through it. If you start clipping your dog's nails later in life, it's a good idea to have someone your dog trusts to join in on the process. That way, your pup can have someone distract them and keep them calm while you get the job done.
When it comes to actually clipping the nails, Insider says that there are three kinds of clippers you can use: scissor clippers, guillotine clippers, and grinders. Scissor clippers are usually better for larger dogs while guillotine clippers are typically better for smaller dogs. But it's always best to ask a pro what they would recommend for your dog.
Article continues below advertisement
When you have clippers picked out, Insider says to put your dog in a sitting position to cut the nails on their front paws. To get to the nails on their hind legs, have them stand. Place your dog on a table so it's more difficult for them to get away. Take one nail at a time and figure out where the "quick" of the dog's nail is.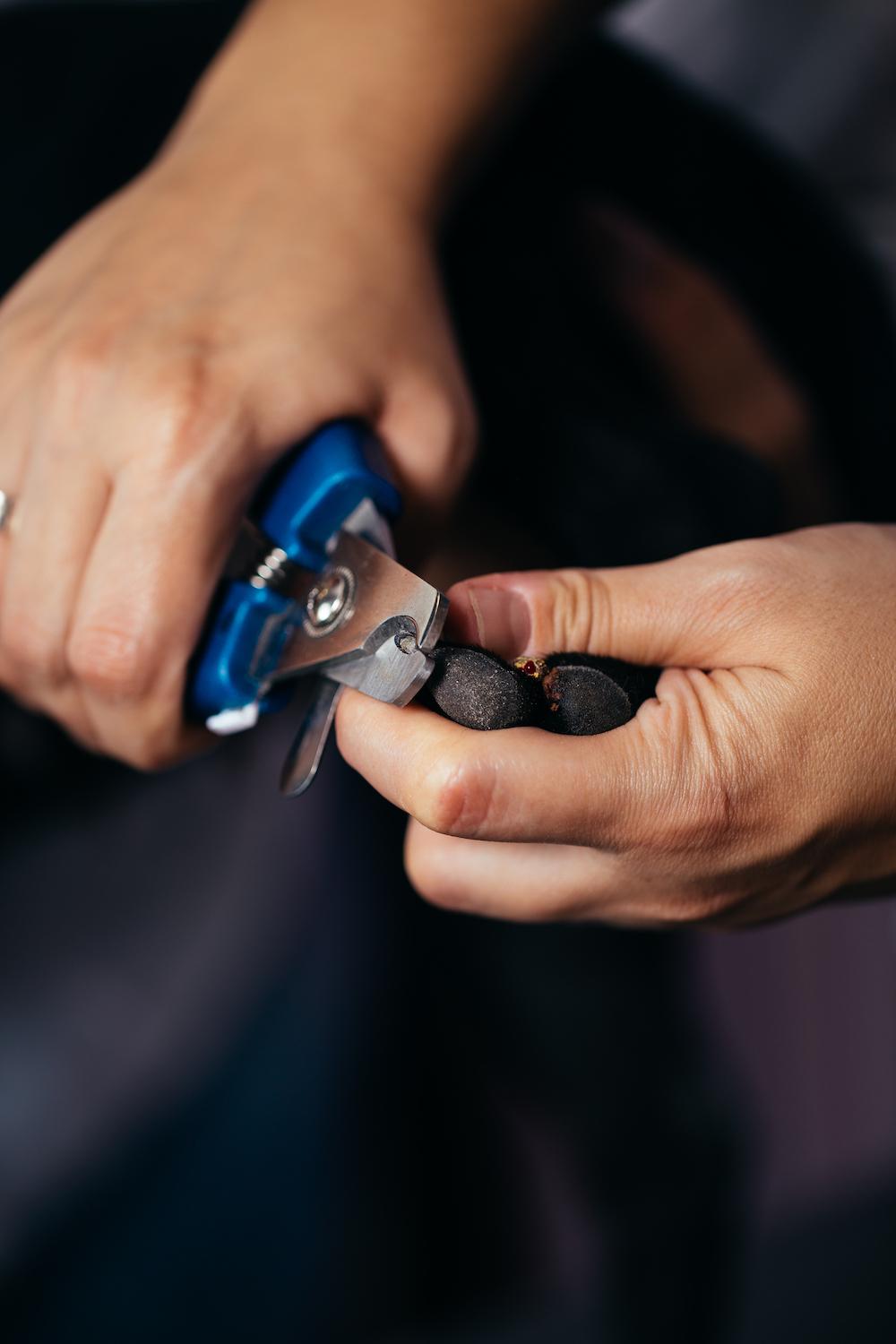 Article continues below advertisement
According to Four Paws, the quick is the part of your pup's nails with blood vessels and nerves. When trimming, you want to cut the nail before the quick. "Beyond the quick and towards the point of the claw, the nail will appear white, about two-thirds of the way down," said Shawna Garner, DVM, US Lead Veterinarian at FirstVet. "This white area is where you want to focus the trimmers."
Are there risks when clipping a dogs nails?
It's essential to make sure you take precautions when cutting your dog's nails because there are risks involved that can negatively impact their health. If you accidentally cut your dog's quick, it can be very painful for them and cause nerve damage, according to I Heart Dogs.
Article continues below advertisement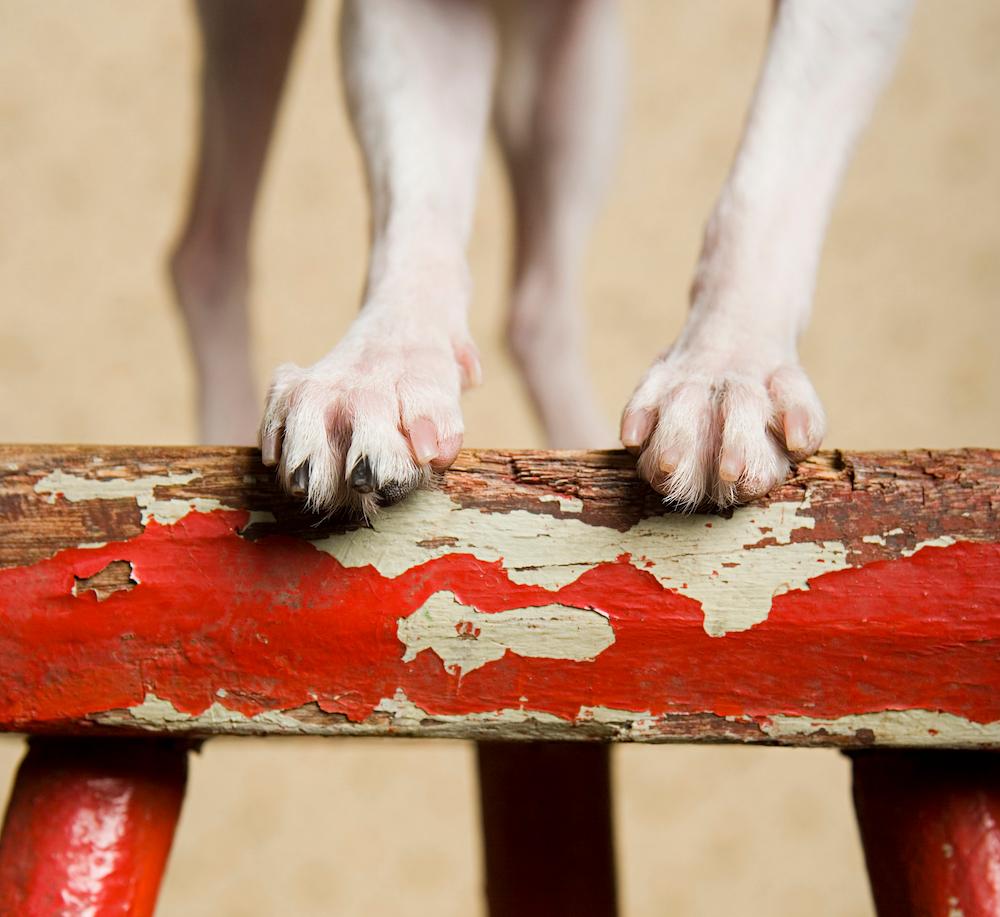 Also, it's possible to nick your dog when trimming their nails. This is also painful and may cause them to bleed. If either of these things happens, you don't really need to worry as long as you quickly deal with the injury. I Heart Dogs says to apply pressure to stop the bleeding and apply a cold compress — and of course, don't hesitate to contact a veterinarian or dog groomer for help, if needed.