If McDonald's wont launch a vegan Big Mac to meet demand for plant-based options, maybe it's time another fast-food restaurant takes on the task. And Mr. Charlie's—the TikTok sensation dubbed "the vegan McDonald's"—is doing just that. 
The vegan fast-food concept's newest sandwich, The Big Chuck, is a Big Mac copycat that features two Impossible patties stacked high between three fluffy sesame seed buns gussied up with pickles, lettuce, American cheese, and mayonnaise. 
Mr. Charlie's
The sandwich was first teased at the Family Style food and fashion festival in Los Angeles last weekend, where proceeds benefited Feed the Streets, a community-run organization committed to empowering the city's unhoused communities. 
Tomorrow, The Big Chuck officially launches in store, and the first 111 Angelenos in line will receive the triple-decker burger for free. 
Additionally, Mr. Charlie's will hide 11 of their signature, TikTok-famous burger boxes across the city. Inside, lucky Angelenos will find vouchers for a free Big Chuck alongside other surprise goodies. 
And inside one of the 11 boxes, an IOU for $1,000 will be hidden. The person who finds this box will be able to cash it in at the restaurant where they'll also receive a Big Chuck.
For tomorrow's launch, Mr. Charlie's has teamed up with Impossible Foods to bring The Big Chuck to the masses. "You don't see many brands challenging the status quo quite like Mr. Charlie's," Erin Reynolds, Vice President of National Food Service Sales for Impossible Foods, tells VegNews. "Their sense of humor and creativity have made them a stand-out in the established QSR space. It's been an energizing collaboration from the start and a thrill to watch them work their magic."
"They've made a menu that feels familiar and fun, while exclusively serving up Impossible Burgers as opposed to animal beef patties," Reynolds says. "We can't wait for consumers to get their hands on the latest addition, The Big Chuck."
The Big Chuck rounds out Mr. Charlie's menu, where classic, vegan fast-food fare such as the Not a Hamburger, Not a Cheeseburger, Not a Chicken Sandwich, and Not Chicken Nuggets are also on offer.
With an entirely plant-based menu, Mr. Charlie's aims to revolutionize the world of fast-food by helping consumers make more compassionate, environmentally conscious food choices.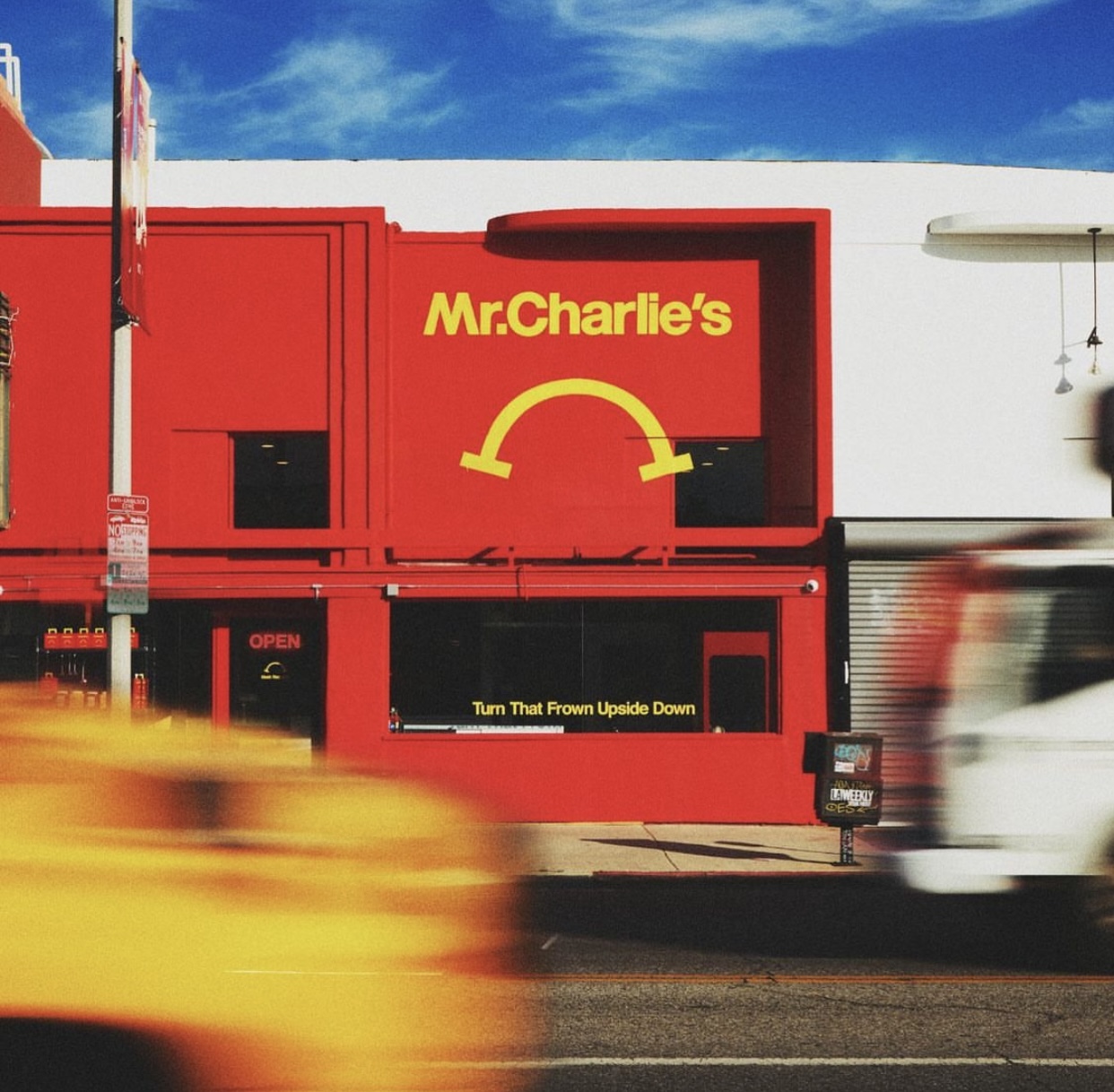 Mr. Charlie's
And while vegan food is the draw here, Mr. Charlie's is improving upon the traditional fast-food business model in other ways. 
Mr. Charlie's provides McJobs
Mr. Charlie's has been widely admired for its approach to vegan fast-food, but its hiring practices are also cause for celebration. To staff its restaurant, Mr. Charlie's partners with the Dream Center, a nationwide organization that helps unhoused and formerly incarcerated people get back on their feet by providing them with housing, training, and additional resources. 
In Los Angeles, thirteen of Mr. Charlie's employees are Dream Center participants, including manager Susanna, whose last name we've omitted for safety reasons. Susanna, a single mom who moved to Los Angeles from Phoenix "after hitting dead end after dead end," found herself at the Dream Center.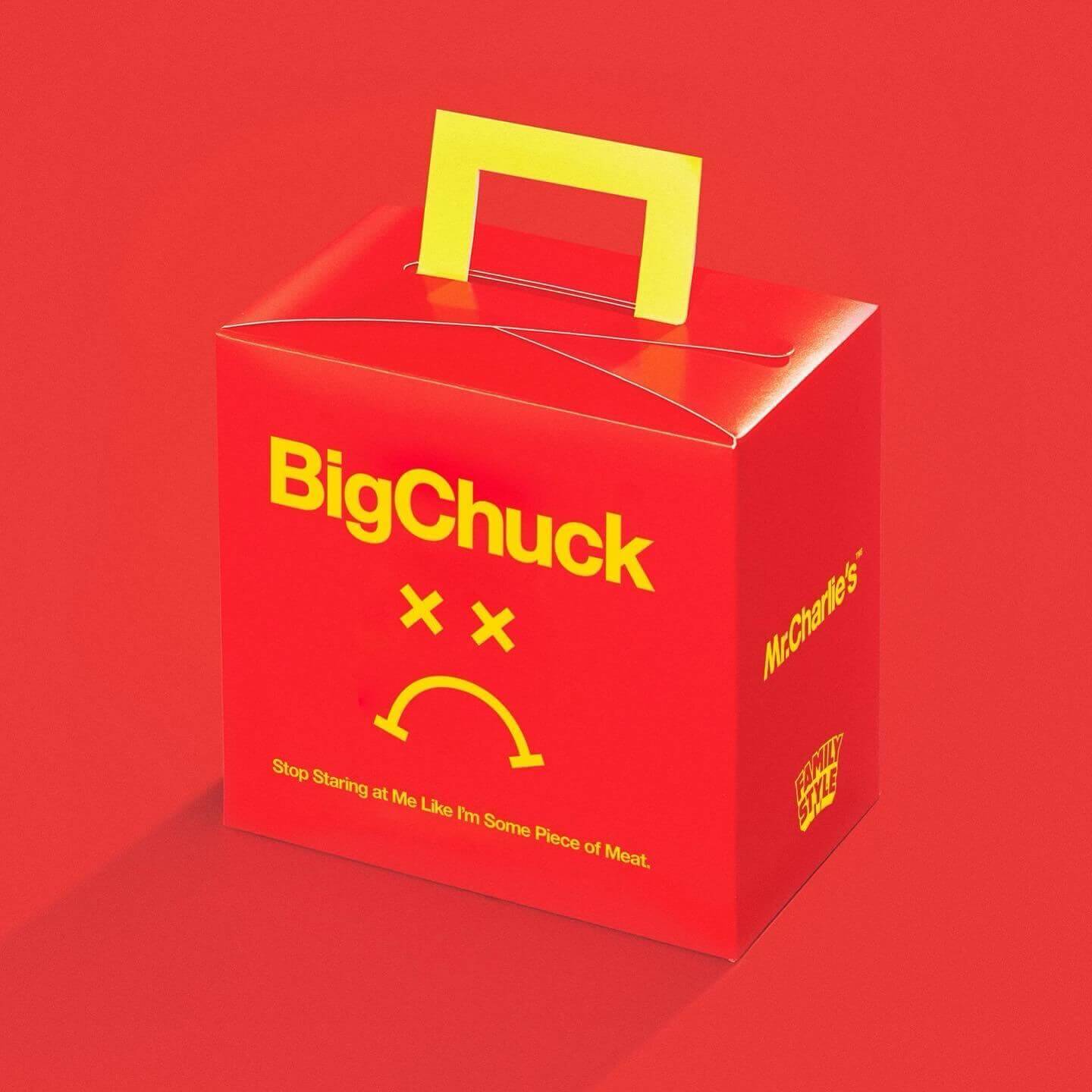 Mr. Charlie's
"After months of being at the Dream Center, going from job to job, the Lord opened up an opportunity at Mr. Charlie's, and I must say I am so excited to be a part of this movement," Susanna, who was also a part of the Dream Center's Phoenix chapter, tells VegNews. "It has not only changed my perspective, it has given me an opportunity to grow, to get out of my comfort zone, to challenge myself, [and] to open doors for me and my children's future that I couldn't see before." 
Today, Susanna has moved out of the Dream Center's Family Floor and into her own apartment. 
But Mr. Charlie's does more than hire unhoused and formerly incarcerated people. The restaurant provides employees with credit cards to help them build personal lines of credit, and each month, they're given $300 to help cover the costs of incidental expenses. 
For Mr. Charlie's co-founder Taylor McKinnon, who found himself living on the streets after moving to Los Angeles from the United Kingdom, uplifting unhoused individuals and partnering with the Dream Center is of utmost importance, coming before profits and burgers. 
Mr. Charlie's is currently in the midst of an expansion and will do so by tapping into their current workforce to help lead locations in other cities. 
Real living wages
While other fast-food chains are still experiencing high employee turnover during the "Great Resignation," Mr. Charlie's is creating a real path for people whose opportunities are otherwise very limited, inspiring a new generation of workers to rejoin the labor force while paying fair wages. 
"If you're [unhoused] and you don't have any ID, it's impossible to get a job," McKinnon tells VegNews. "Our partnership with the Dream Center is [Mr. Charlie's way] of stepping up as an organization and saying, 'We don't care about what you've done in your life. We have no judgment. We believe that if you want to start again … we are a safe haven to welcome you back to society. And we're not going to scold you for it—we're not going to pay you low wages.'" 
Mr. Charlie's is embracing a future that is both plant-based and socially responsible and hopes its model sets an example for others in the fast-food industry. 
"We are an example. If any restaurant needs staff and wants to help really amazing, skilled people … if they want to build that kind of morale and that kind of energy, then reach out to the Dream Center," McKinnon says. "We've shown how this [hiring model] works. We are proof of concept."
Vegan McDonald's? I don't know her
While Angelenos and social media at large have embraced Mr. Charlie's and celebrated its work in helping the most marginalized communities, it's not without criticism of its pricing, which many have pointed out runs higher than McDonald's. 
When asked to respond to such critics, McKinnon says, "McWho? We have no idea who they are. We can't compare ourselves to a company we don't know."
Mr. Charlie's, unlike McDonald's, pays its employees above minimum wage and doesn't benefit from government subsidies of animal products since the vegan fast-food restaurant doesn't sell animal meat or dairy products. Despite critics, Angelenos continue lining up day after day, showcasing customers are willing to pay more to support livable wages and hiring models that benefit—not exploit—the most marginalized.
Through Mr. Charlie's, McKinnon and co-founders Charlie Kim and Aaron Haxton aim to create a welcoming, joyful environment that seeks to, quite literally, turn frowns upside down, and their bright red burger boxes emblazoned with golden frowns are a bold reminder of their mission. 
But how did the trio first come together? A pizza oven.
McKinnon and Haxton, who ran a creative agency together, heard a pizza oven was being sold at a nearby restaurant space. A friend of the pair was in the market for one, so the duo made their way over to inquire about the piece of kitchen equipment. 
When they showed up, Kim—who had just rented the space—was there. The three connected instantly and became immediate partners.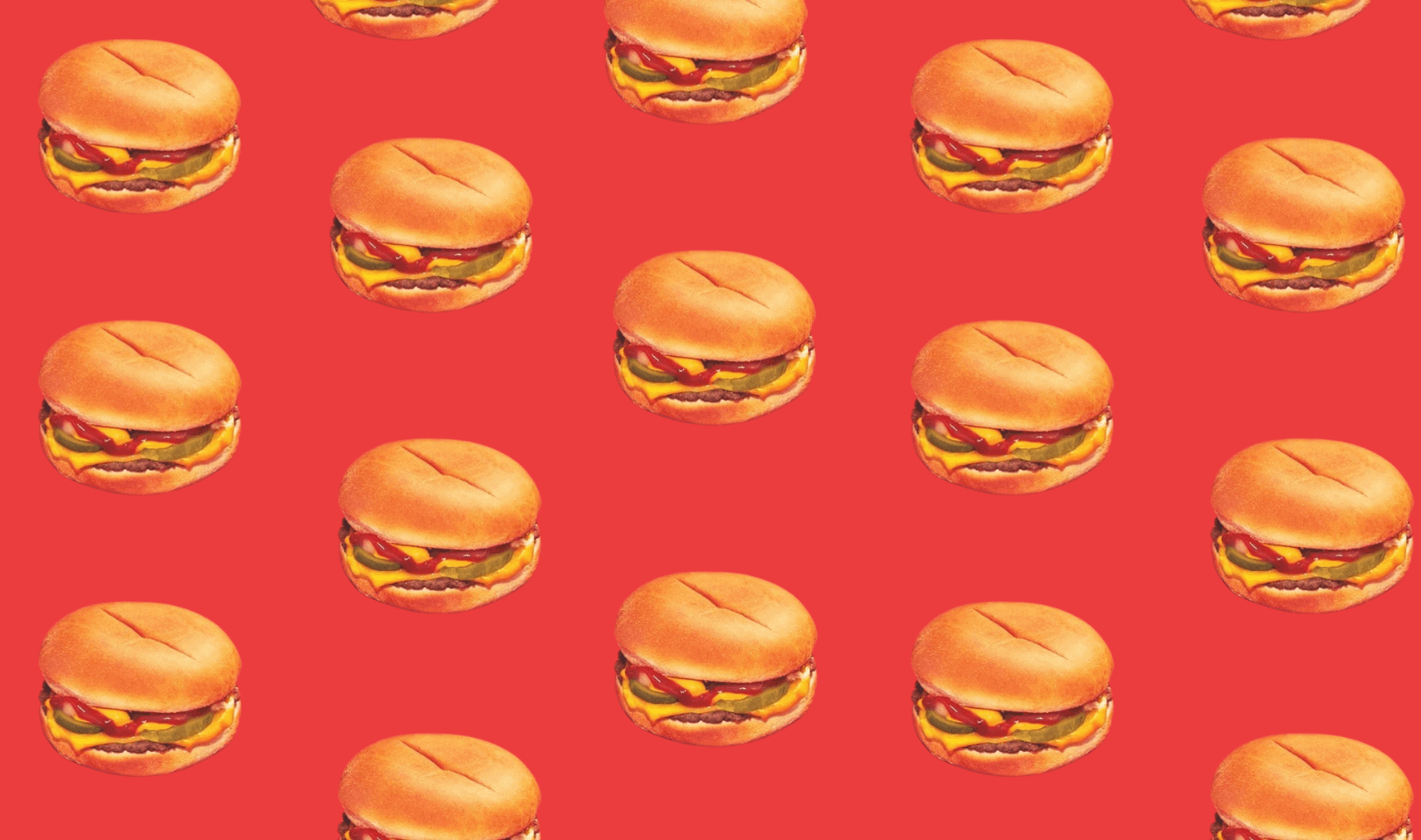 Haxton and McKinnon, experts at creating unique concepts, found the perfect partner in Kim. Kim, of the San Francisco-based, Korean street-food restaurant Aria, left his corporate job behind to help his parents' struggling business.
And while he didn't intend to open a vegan restaurant, in fact toying with a chicken concept first, the trio ultimately decided on a plant-based restaurant after McKinnon called Kim in a panic one night stating, "I can't kill that many chickens." 
The trio, who eat a mostly plant-based diet themselves, aren't just saving millions of animals' lives, they're helping the environment and uplifting unhoused communities. 
McDonald's defined fast-food of the past. Can McCharlie's set the precedent for the future of fast-food?
For the latest vegan news, read: