Blue wolfdogs are a rare type of wolfdog that have blueish fur. While they are beautiful animals, they aren't the best pet for everyone.
Animal expert Anneka Svenska, the host of the popular YouTube channel Animal Watch, introduced viewers to her new dog, Ocean, a blue wolfdog, in a video posted in March 2023. The dog is beautiful; however, Svenska warns that blue wolfdogs aren't for everyone.
Article continues below advertisement
Keep reading for everything you need to know about blue wolfdogs.
What is a blue wolfdog?
A blue wolfdog is a mixed-breed dog that has wolf DNA in their ancestry. A wolfdog's parents are usually also wolfdogs, and the pure wolf ancestor is generations away in the dog's lineage.
Anneka Svenska's dog Ocean is a low-content wolfdog with just 25 percent wolf DNA. Mid-content wolfdogs have 50 to 70 percent wolf DNA, and high-content wolfdogs have over 80 percent, Svenska says in her video.
Article continues below advertisement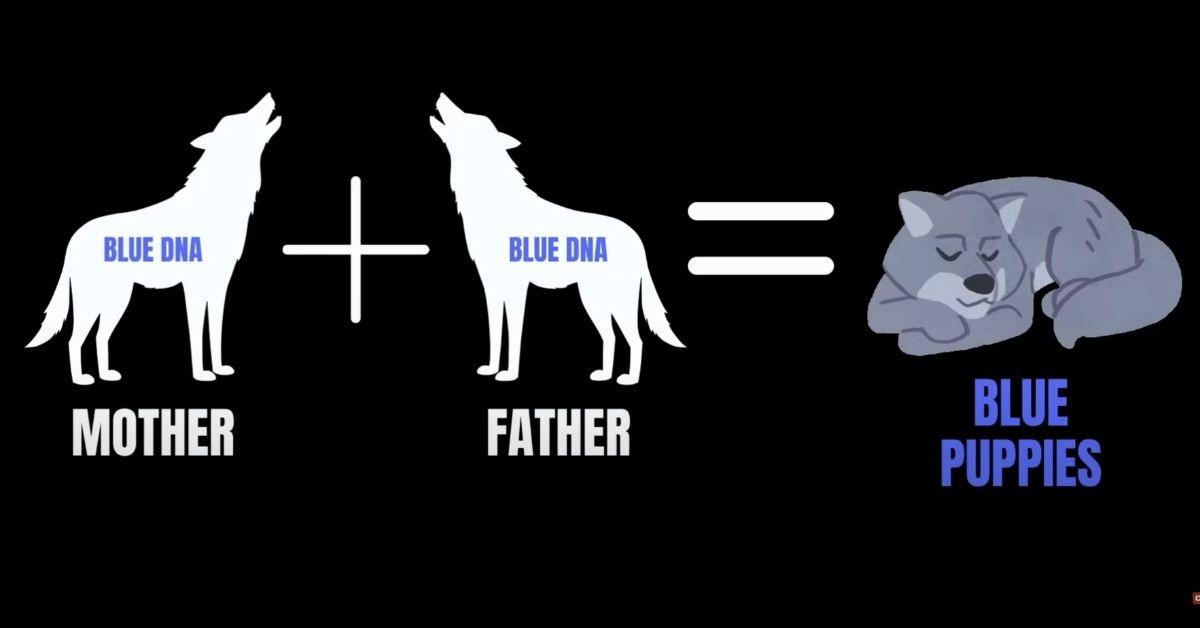 What makes the blue wolfdog different than other wolfdogs is their smokey blueish-grey fur. There are three types of blue color in wolfdogs. Ocean's fur is solid blue, except for a white patch on her chest. Other blue wolfdogs can be blue seal, where the dog has a pale undercoat, or blue fawn, where the dog has blue tips on their hair instead of black.
Article continues below advertisement
Most blue wolfdogs also have ancestors that carry the blue gene in their DNA. It is thought that the blue German shepherd is the founding breed to produce the blue color in blue wolfdogs, according to Svenska.
Ocean, Svenska's blue wolfdog, is also part Alsatian Alaskan malamute, Siberian husky, and Samoyed.
Article continues below advertisement
How much do blue wolfdogs cost?
The average cost for a wolfdog puppy is between $1,000 and $3,000, reports BubblyPet.com. However, little information is available on how much the unique blue wolfdog costs. Blue Bay shepherds, which are similar to blue wolfdogs but with less wolf DNA, can cost as much as $3,500.
Article continues below advertisement
That said, it is always better to adopt a dog rather than buy from a breeder. And fortunately, there are rescue groups that specialize in rehoming wolfdogs, such as Howling Woods Farm in Jackson, N.J.
How are Blue Bay shepherds different than blue wolfdogs?
The Blue Bay shepherd is a dog breed first introduced in March 2011. Like a blue wolfdog, the Blue Bay shepherd has wolf DNA, but typically only about 6 percent. Blue Bay shepherds are almost exclusively bred at Southern Breeze Kennels in Palm Bay, Fla.
Vicki Spencer, owner of Southern Breeze Kennels, is credited with creating the Blue Bay shepherd breed.
Article continues below advertisement
Is it safe to own a blue wolfdog?
Blue wolfdogs aren't the best pets for everyone, warns Svenska. In fact, she discourages most people from getting one. They have a lot of energy and need plenty of outdoor exercise and socialization. They can be destructive, so you need to have the time to train them properly, she said. You also can't be too harsh in your training of a blue wolfdog, she said.
Article continues below advertisement
It's illegal to own a pure wolf in the U.S., and owning a wolfdog is not permitted or restricted in many U.S. states.
Many people who bring wolfdogs into their homes wind up getting rid of them because they are too much to handle. According to the the Colorado Wolf and Wildlife Center, about 75 percent of wolfdogs living as pets die before their first birthday due to abuse, neglect, and misunderstanding.