Cherries are a nutritious, antioxidant-filled snack for humans but not so much for dogs. Why isn't safe to feed your dog cherries?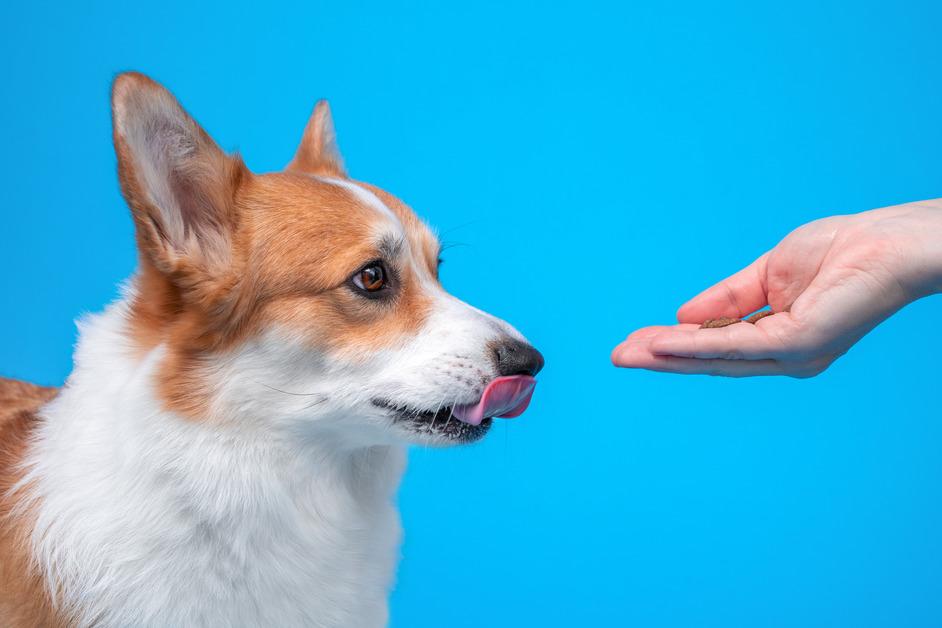 Some fruits have significant health benefits for your dog, while others can be toxic. It's important to know which is which before feeding them a fruity snack.
Article continues below advertisement
Stone fruits like peaches, nectarines, apricots, and cherries are a refreshing summer staple, so you may feel tempted to share them with your charming tail-wagger. However, caution is the first step before feeding a dog any "human food," because even some safe fruits come with risks, especially when there is a pit. So, can dogs eat cherries?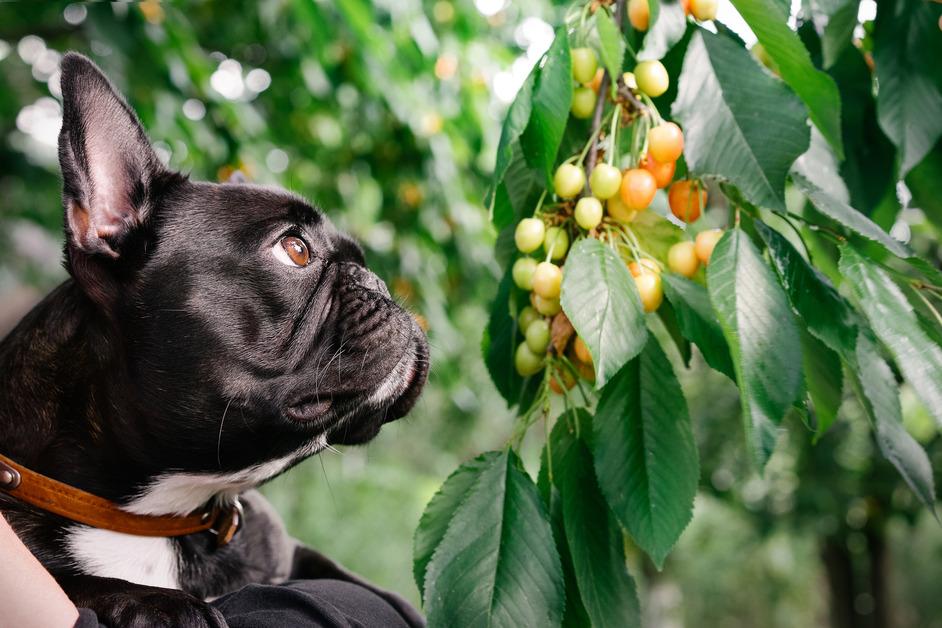 Article continues below advertisement
Can dogs eat cherries?
According to Dutch, dogs can technically eat both raw and cooked cherry flesh, but feeding them cherries comes with more risks than benefits. The pit, stems and leaves of cherries are toxic to dogs. The pits can not only get caught in the digestive tract if consumed, but they contain cyanide, a chemical found in nature that can obstruct the body's ability to utilize oxygen, often found in pesticides and fertilizers, per the Centers for Disease Control and Prevention, (CDC).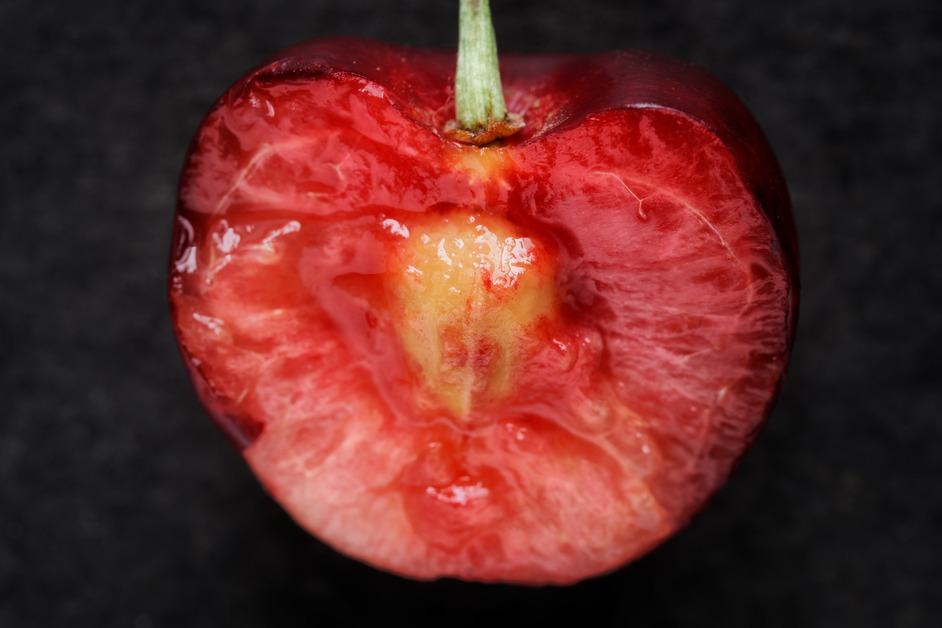 Article continues below advertisement
Signs of cyanide poisoning include rapid or difficulty breathing, salivation, convulsions, and bright red gums, indicating that blood oxygen is not traveling to the cells. In any situation where you believe your pet may be experiencing possible cyanide poisoning, it's imperative to seek professional veterinary attention immediately for proper treatment and recovery.
Article continues below advertisement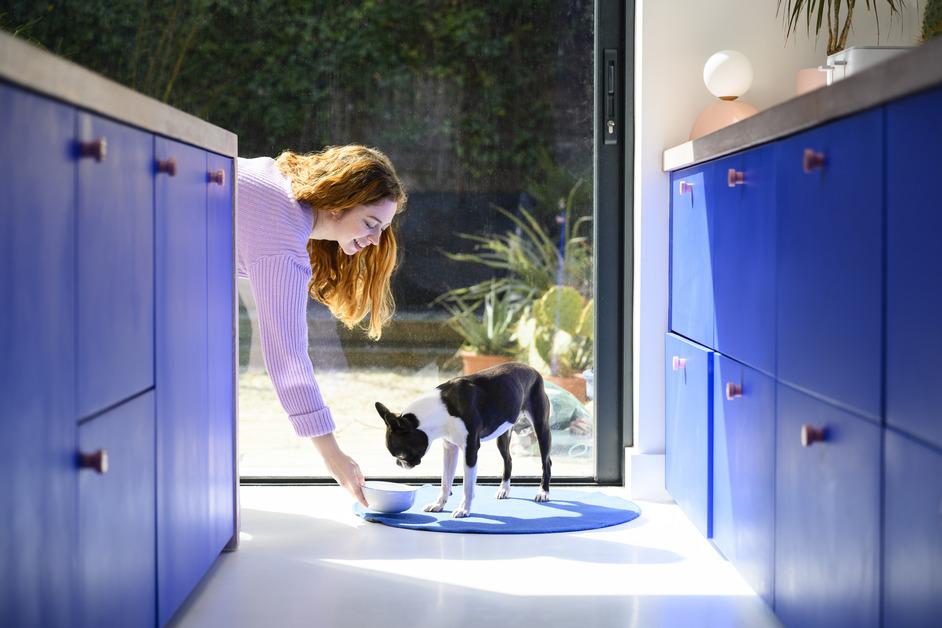 Can dogs eat cherries without seeds or pits?
Cherries do not actually contain tiny seeds, just one giant seed in the middle called a pit, a common trait among all stone fruits. As of right now, a pitless cherry variety does not exist. That being said, any cherry eaten will require manual labor or removing the pit. Once pitted, cherry flesh is nontoxic to dogs, but the pitless cherry provides little nutritional value to warrant the risk of feeding your pet the stone fruit, per Dutch.
Article continues below advertisement
Can dogs eat dried cherries?
Dried cherries won't hurt your dog. However, dried fruits often contain more sugar as well as additives like high-fructose corn syrup that aren't good for dogs to consume regularly due to the risk of diabetes and obesity. Also, if your dog eats dried cherries too often, they could experience digestive issues, per Rover.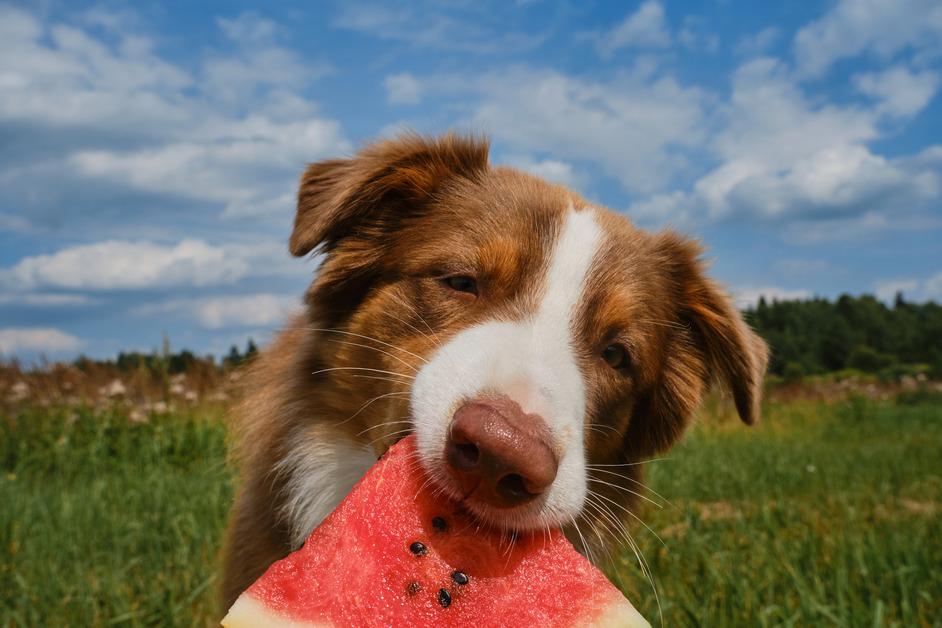 Can dogs eat maraschino cherries?
Dogs should not eat maraschino cherries. Although they are pitless, feeding your dog maraschino cherries is akin to feeding your dog a handful of sugar. If they eat just a couple, they should be fine, but too many could lead to stomach issues, per the Pet Poison Helpline.
The gist of it is — there are many other lower-risk treat options for your dog other than cherries. In fact, it's probably best to keep your dog away from stone fruits in general. Cyanide poisoning is no joke.