Hiking everyday clearly has a number of physical and mental health advantages, as seen after a Georgia man hiked daily, and lost 200 pounds.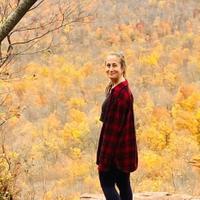 The 2020 COVID-19 lockdowns inspired many of us to pick up new hobbies, like baking bread or pickleball. But unlike those of us whose sourdough starters are long dead — and whose pickleball rackets have started to gather dust— Atlanta, Ga. resident Zach Cross stuck with his, making for a truly inspiring story. After going through a post-grad "downward spiral," Cross started hiking his local trail up the historic Stone Mountain. And benefits of hiking daily have proven to be endless.
Article continues below advertisement
Even though he enjoys the terrain now, Cross recalls those first few hikes being too difficult for him to enjoy.
"My first few times up the mountain, I didn't see the beauty of the park at that point. I was really just struggling up the mountain, having a really hard time," Cross stated in an interview with 11Alive. "I was about 400 pounds, maybe 380… It's really made me who I am today and it has made me the happiest I have ever been."
Even though Cross clearly had a rough time in the beginning, he is now incredibly proud of his journey. Not only is he excited about his physical transformation, but he's also thrilled to be able to take on new challenges, like the Appalachian trail, which he is documenting his training for on YouTube. But aside from losing weight, how has Cross benefitted from his daily schleps?
Hiking regularly can improve your strength and balance.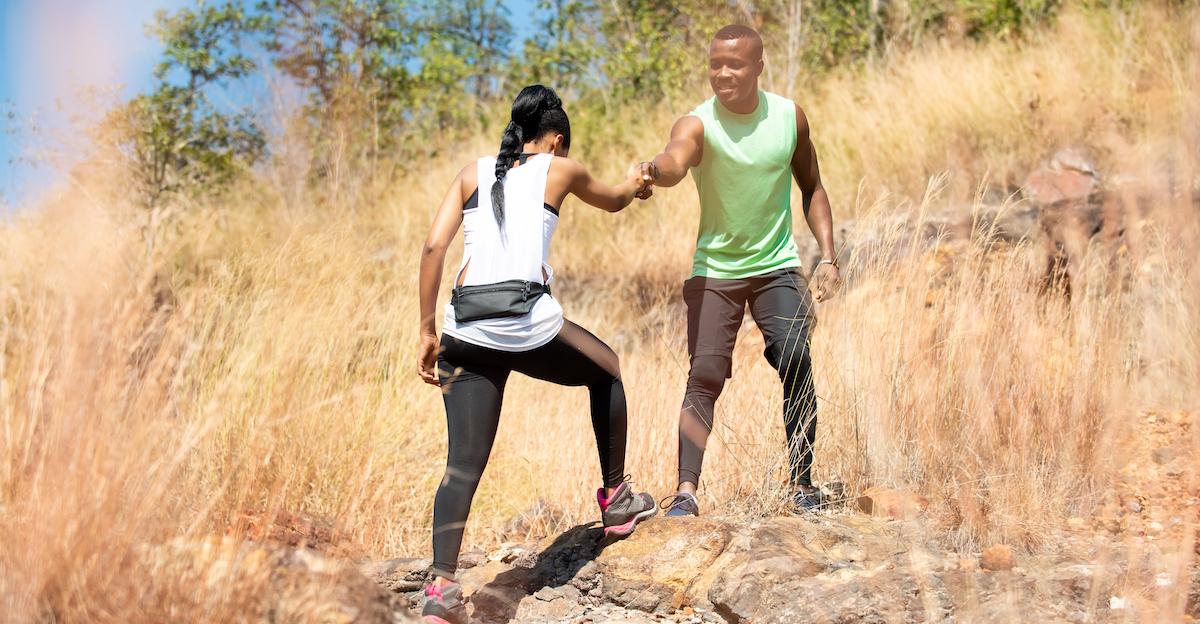 While regularly hiking clearly burns calories — potentially leading to significant weight loss, similar to what Cross experienced — there are also many other physical health benefits to hiking.
Because you're often trekking uphill, per CA Hiking Adventures, hiking often works your quads, glutes, core, and more — as if you were on a stair machine for up to several hours at a time. And because it's a weight-bearing exercise, it even makes your bones stronger, which staves off osteoporosis.
Article continues below advertisement
And because hiking also works out your core muscles, it improves your balance… that's why a hiking and yoga retreat is the ultimate equalizer, for both the body and mind.
"You usually don't get that type of lateral motion from walking on a treadmill or riding a bike," stated Dr. Aaron L. Baggish, the associate director of the Cardiovascular Performance Program at Harvard-affiliated Massachusetts General Hospital.
Article continues below advertisement
Hiking also benefits your cardiovascular and respiratory health.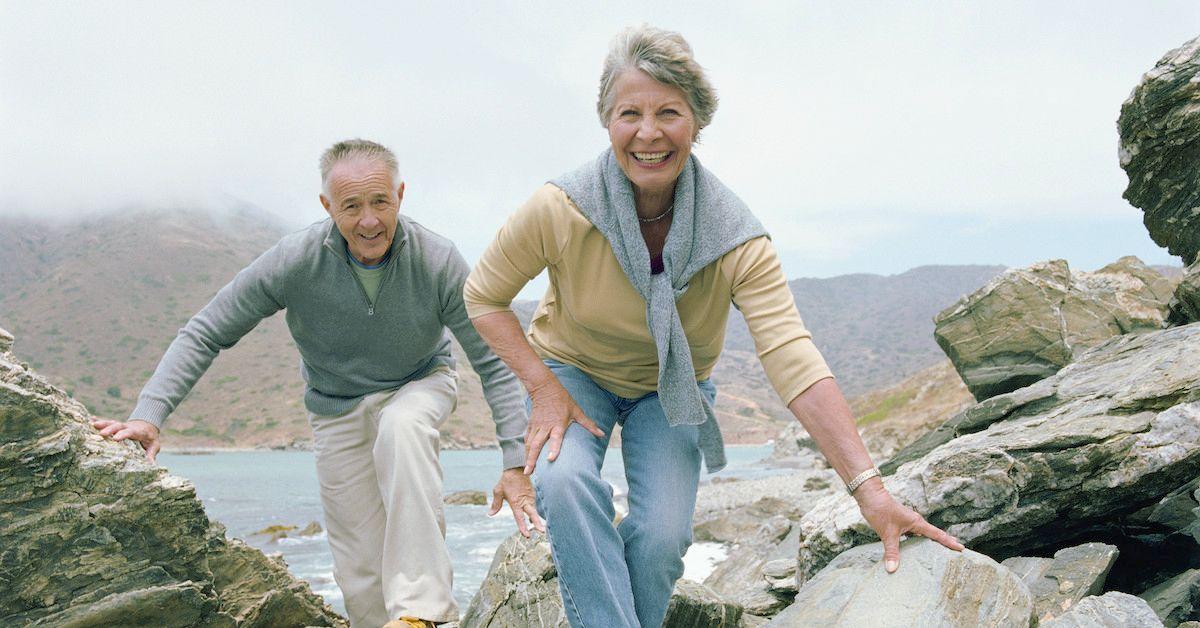 Hiking doesn't only make you "swole" — hiking is great for your internal organs, such as your cardiovascular system, too. According to Orlando Health, the uneven terrain and frequent inclines get your heart pumping. This blood flow increases the circulation of nutrients and oxygen to your muscles, which ultimately, lower your risk of heart problems like such as heart failure and cardiovascular disease.
Article continues below advertisement
And it strengthens the respiratory system, as well.
As per CoughPro, hiking strengthens your respiratory muscles, heart, and lungs, which makes it easier to transfer oxygen to the bloodstream. It also improves lung capacity, because consistent exercise stimulates them so much. And it improves cardiorespiratory fitness, which is when your lungs and heart work together to supply oxygen to the rest of your body, during aerobic exercise.
Article continues below advertisement
Hiking helps your immune system.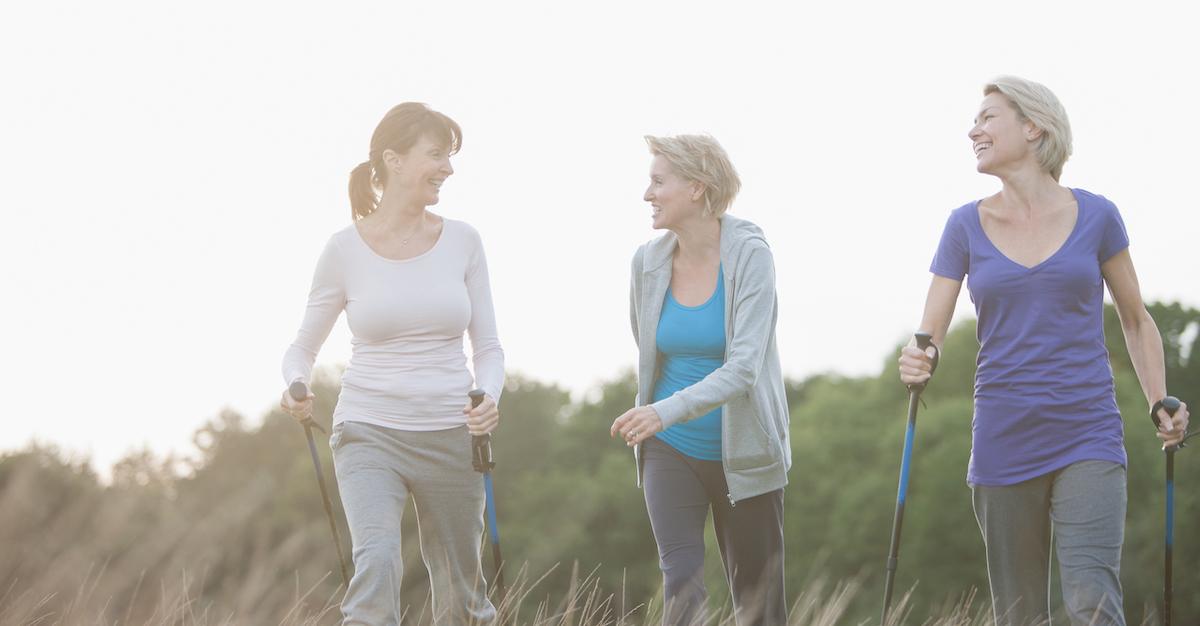 According to Cleveland Clinic, hiking can also help prevent a number of diseases. Staying active controls your blood sugar levels, which means activities like hiking combat problems such as diabetes.
"Because of exercise, you can have the same effects that insulin would have," sports medicine physician Matthew Kampert, D.O., M.S. stated via Cleveland Clinic. "If you're someone with diabetes and your blood sugar is high, you could actually bring your blood sugar down with periodic bouts of exercise."
Article continues below advertisement
As previously mentioned, hiking also fights heart disease, obesity, and other health issues. And according to Health.com, regular exercise boosts your overall immune system. So you're less likely to come down with the flu, common cold, or other everyday ailments, with improved overall immunity.
Article continues below advertisement
In more ways than one, hiking betters your mental health.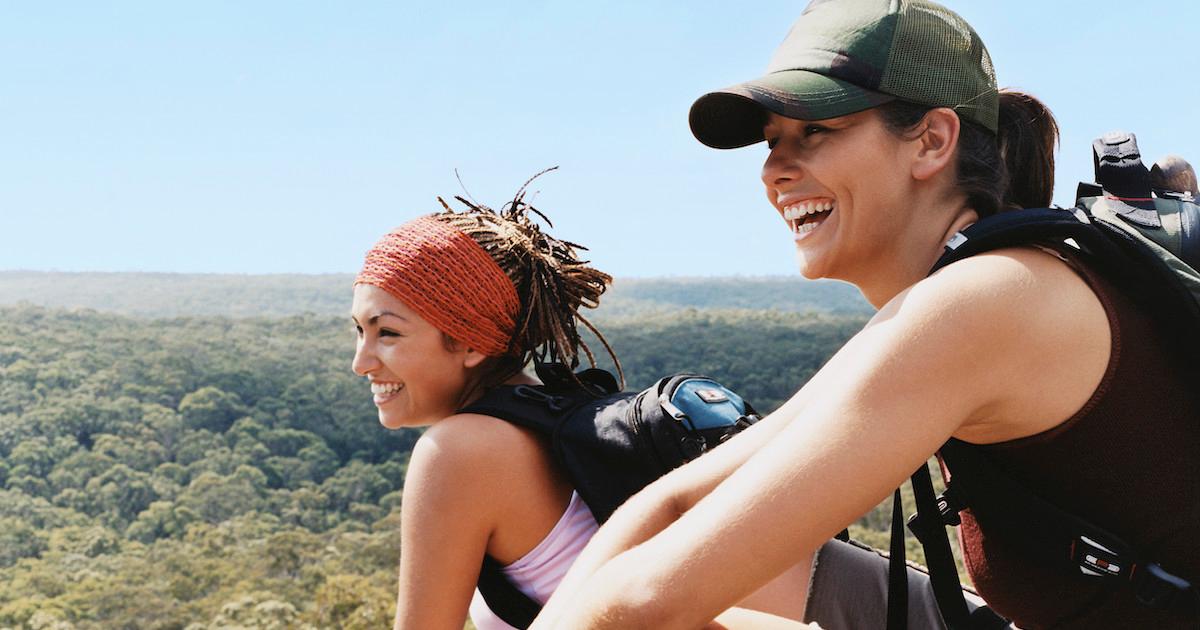 Many joke that hiking is equivalent to therapy… which for some, may be true. Cross mentioned via PeachTreeTV that he was severely depressed after college, and hiking effectively took him out of it.
Per NPS, hiking is a natural stress-reducer. Being in nature and exercise relieves anxiety, and it can even lower your risk of depression.
Article continues below advertisement
Article continues below advertisement
… And it makes way for social opportunities.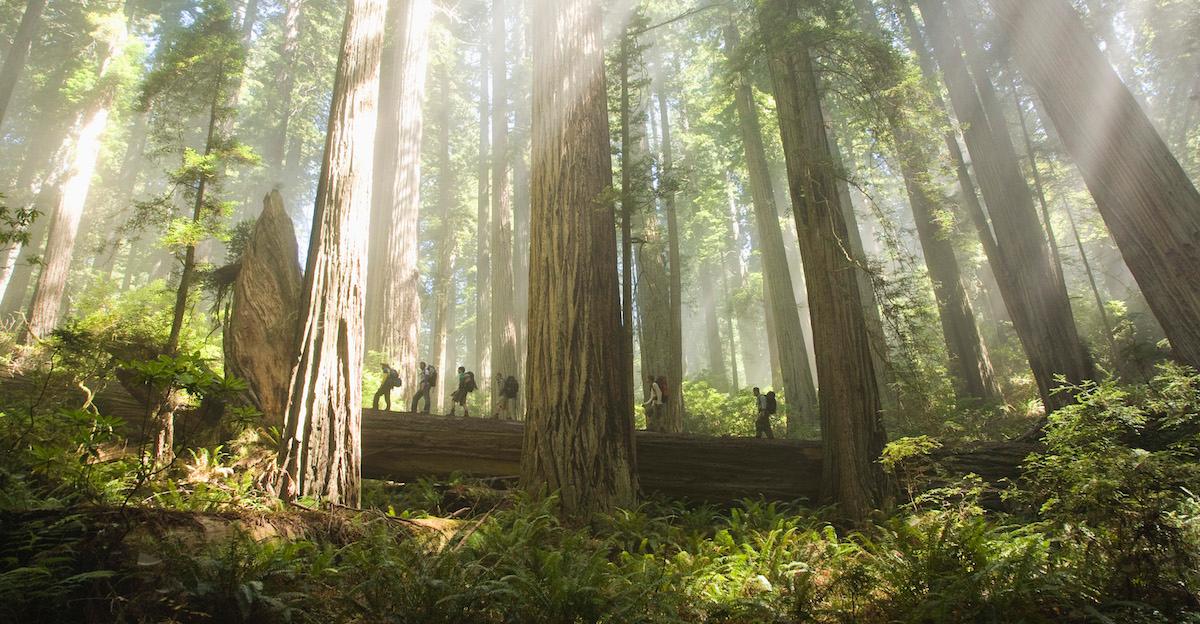 Hiking can make for a great bonding experience, too.
Invite your friends and family to join you on some — or all — of your hikes. Not only is trekking through the woods much safer to do in groups, but it also provides a fun and healthy activity to enjoy with others.