Hiking is a great way to explore a state, and Vermont is full of amazing hikes. It doesn't matter if you're looking for something easy, moderate, or a trail that will have your legs burning.
And with spring and summer quickly approaching, you're probably ready to plan some trips and hit the trails. Use this list of 10 of the best hikes in Vermont for inspiration!
Article continues below advertisement
Mount Mansfield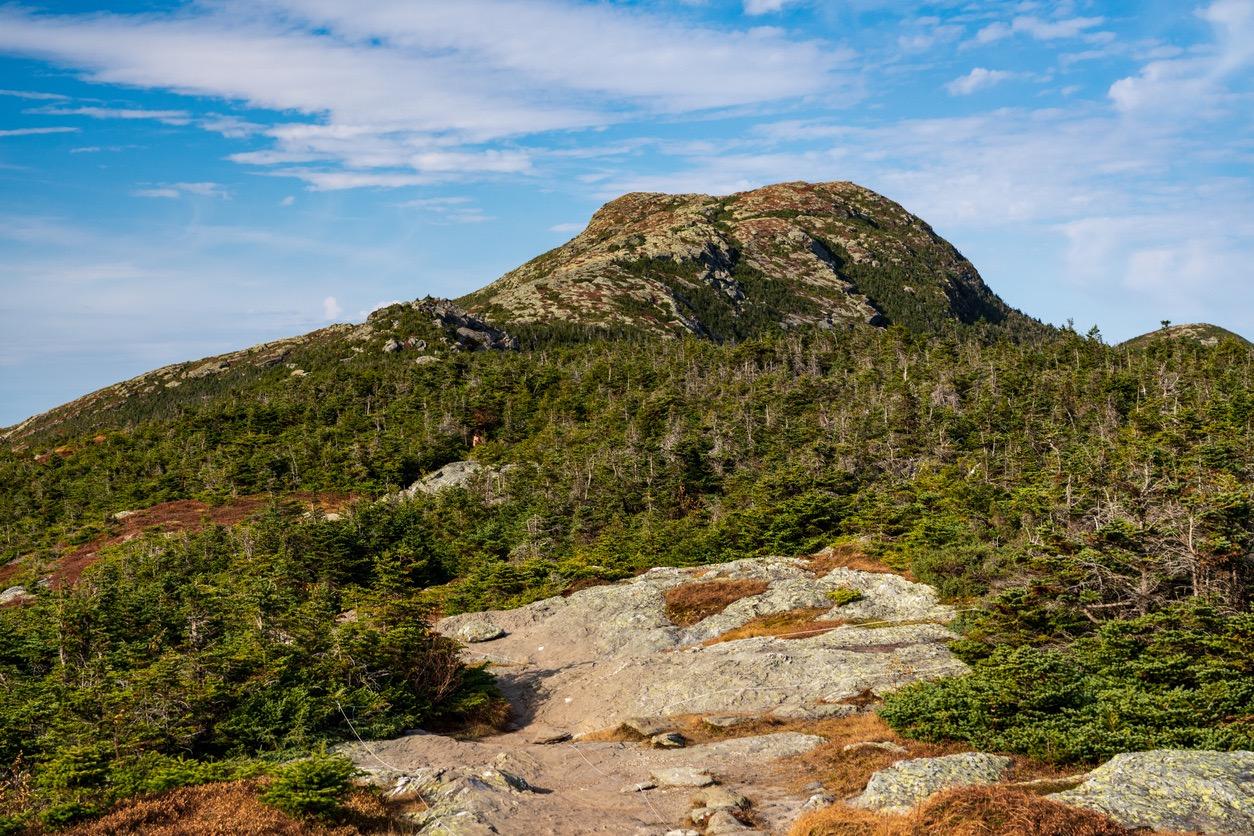 What's better than hiking the highest mountain in Vermont? Not much, according to over 1,500 AllTrails reviews. This loop trail is 7.7 miles and is well-suited for experienced hikers. Certain parts of the hike require a lot of climbing and technical skills — you're definitely going to want to be prepared, both mentally and physically.
Sterling Pond Trail
If you're looking for a hike in the Stowe area, Sterling Pond is a great option. This popular out-and-back trail is around 2.2 miles and boasts beautiful views of the mountain-top pond. The hike might be relatively short, but it's rated as moderate on Alltrails due to its steep ascent.
Article continues below advertisement
Camel's Hump Trail
Camel's Hump is located in Green Mountain National Forest, and it's one of the highest peaks in the state, according to AllTrails. This trail is 6 miles long and rated as hard because of how steep it is.
It's also important to note that near the end, the trail becomes a bit narrow — so if you're afraid of heights, you might want to skip this one.
Article continues below advertisement
Mount Pisgah
When it comes to mountain-top views, it doesn't get much better than this. Mount Pisgah trail is very popular between March and October — the 4-mile trail is difficult but worth the challenge. Hikers can view wildflowers in the summer and colorful leaves in the fall.
Article continues below advertisement
Quechee Gorge Trail
If you've always wanted to visit the Grand Canyon but you're closer to Vermont than Arizona, you're in luck. Quechee Gorge is known as "Vermont's Little Grand Canyon," according to Only In Your State.
It's a very short hike — less than 1.5 miles — and it's mostly flat, making it a popular destination for tourists. You'll likely see people hiking, running, or birding on this trail.
Article continues below advertisement
Hamilton Falls Trail
Hamilton Falls is located in Jamaica State Park. This 5.8-mile trail takes you along a gorgeous river and all the way up to the base of the falls. Hikers have the chance of experiencing wildlife, seeing wildflowers, and taking in the forest views.
Article continues below advertisement
Owlshead Mountain Trail
At New Discovery State Park, Owlshead Mountain is perfect for hikers in search of a trail that's easy, but not too short. This out-and-back trail is 3.9 miles and low in elevation, making it an awesome, laid-back day hike. At the top of the mountain, you'll find the perfect place to take in the view.
Article continues below advertisement
Grout Pond Trail
Article continues below advertisement
Mount Elmore
Mount Elmore is a moderately rated loop trail that's popular in the summer and fall months, according to AllTrails. During the course of this 5.4-mile journey, hikers can appreciate various rock formations and flowers. At the top, the reward is a stunning lake view.
Article continues below advertisement
Bingham Falls Trail
Bingham Falls can be found in Smugglers' Notch State Park. Despite the trail being less than a mile, it's extremely popular amongst locals and tourists alike. Once you reach the viewpoint, you get to see the very blue and very beautiful Bingham Falls.