In a beautiful place like Arizona, you can experience all the wonders of nature right in the city. Plan your next outdoor trip with this list of the best hiking trails in Phoenix!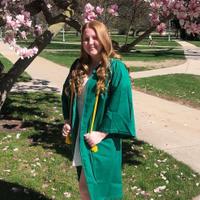 Like other major cities in the U.S., Phoenix has its fair share of restaurants, grocery stores, shopping centers, and highways. But the Arizona capital also has something unique: An abundance of desert beauty (and sunshine).
One of the best ways to soak up this beauty is by going outside. Enjoy the amazing desert atmosphere by heading out to some of the best hiking trails in Phoenix.
Article continues below advertisement
Piestewa Peak Summit Trail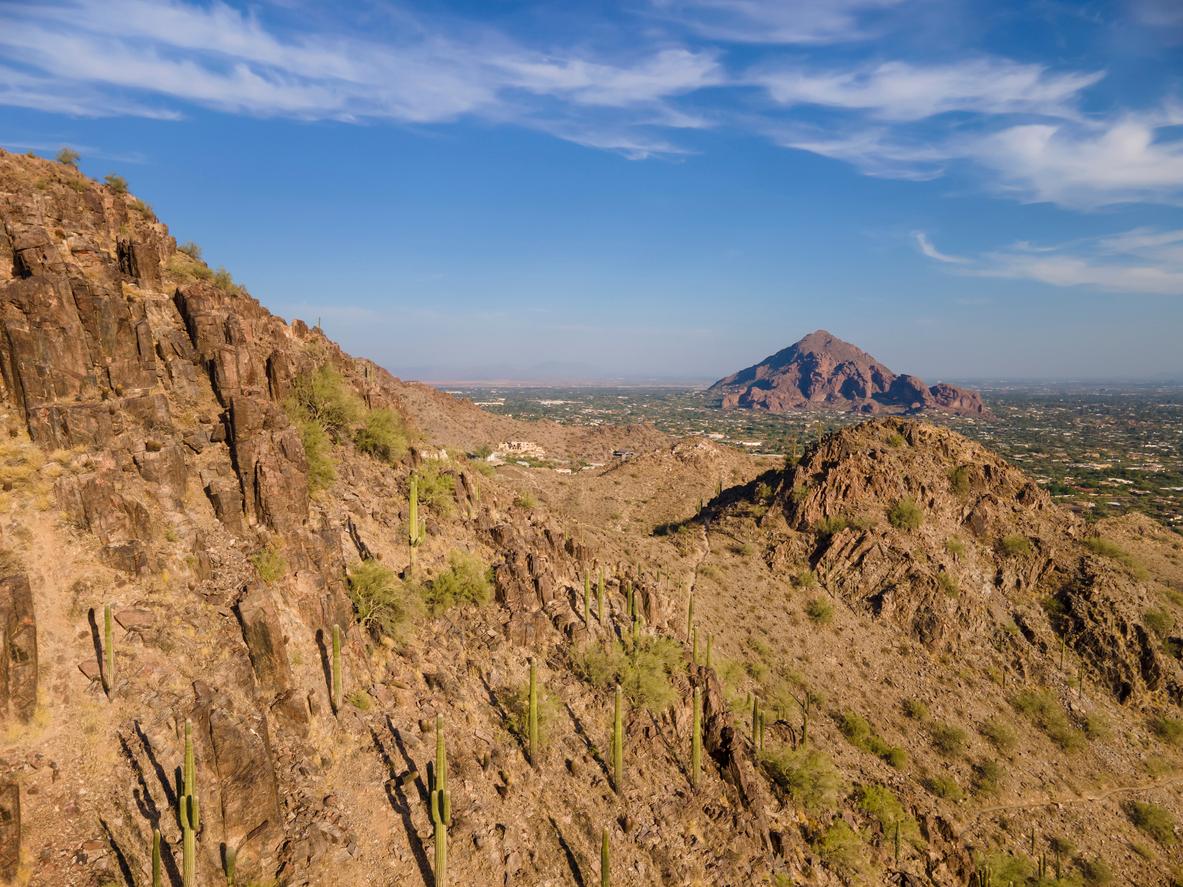 The Phoenix Mountain Preserve is full of awesome trails for visitors, but Piestewa Peak Summit is one of the most popular. Despite the fact that it's only 2.1 miles out and back, this trail packs a punch — hikers will have to be ready to deal with some serious elevation gain.
Even when faced with a challenge, tourists and locals alike still flock to the trail. Due to its proximity to Phoenix and its spectacular view of the Sonoran Desert, walkers, runners, hikers, and sightseers tend to crowd this route often.
Article continues below advertisement
Hidden Valley Trail
Article continues below advertisement
Along this rocky route, hikers will get to view some pretty wildflowers, an array of old cacti, great scenery, and maybe even a few lizards. The trail is rated as moderate due to a few rock scrambles and a couple of steep sections, but overall, experienced hikers will have no problem with this one.
Article continues below advertisement
Double Butte Loop
If you're looking for an easy-yet-breathtaking hike, then Double Butte Loop in Papago Park is a perfect choice. This is a flat, 2.2-mile trail that features interesting rock formations, native desert plants, and a cave. Families with kids, dogs, or both, would really be able to enjoy this peaceful area — just be sure to bring some sunscreen! Also, hikers on AllTrails noted that the route can be difficult to find, so come prepared.
Article continues below advertisement
Dixie Mountain Loop
The Dixie Mountain Loop in the Phoenix Sonoran Desert Preserve is a well-traversed trail that provides hikers with a seemingly unreal landscape. This route is surrounded on all sides by thriving plant life, from various cacti species to beautiful desert flowers. It would be almost impossible for visitors to leave this place disappointed!
Article continues below advertisement
This 4.6-mile loop has a little bit of elevation gain, but nothing too intolerable. The biggest threats on this route are the lack of shade and the possibility of rattlesnakes, so come prepared and stay aware.
Article continues below advertisement
Circumference Trail to Ridgeline
The Deem Hills Recreation Area is home to Circumference Trail, a popular and moderately challenging route. On this 3.8-mile hike, visitors can spot lizards, see unique cacti, and easily escape the noise of the nearby city.
Article continues below advertisement
This route can be enjoyed year-round and welcomes dogs (on a leash) with open arms — nothing is better than a nice day out on the trail with your cute sidekick! Just make sure they're up for it, of course, and bring plenty of water. According to many AllTrails hikers, this spot seems to be a common hangout for rattlesnakes, so keep an eye out.