While small pets like guinea pigs may want certain human foods as snacks, not everything is good for them. Can guinea pigs eat blueberries?
Article continues below advertisement
Blueberries are a "superfood" for humans, and their nutritional qualities can also benefit animals. Fortunately, they aren't toxic to guinea pigs. Among the various guinea pig treats you might offer, here are the guidelines regarding blueberries for your guinea pigs.
Article continues below advertisement
Can guinea pigs eat blueberries?
Guinea pig owners must limit the amount of blueberries they allow their pets to eat because, for one thing, guinea pigs need specific foods to live long and healthy lives. According to PetKeen.com, guinea pigs need a diet of high-quality pellets, unlimited hay, and fresh leafy vegetables. Those items should make up the bulk of their caloric intake, not treats like blueberries.
Article continues below advertisement
If you want to give your guinea pig blueberries, be sure you're giving the recommended amount of necessary food first. PetKeen.com says they need one cup of high-quality pellets made for guinea pigs, one cup of fresh leafy greens high in vitamin C, and as much high-quality hay as they want.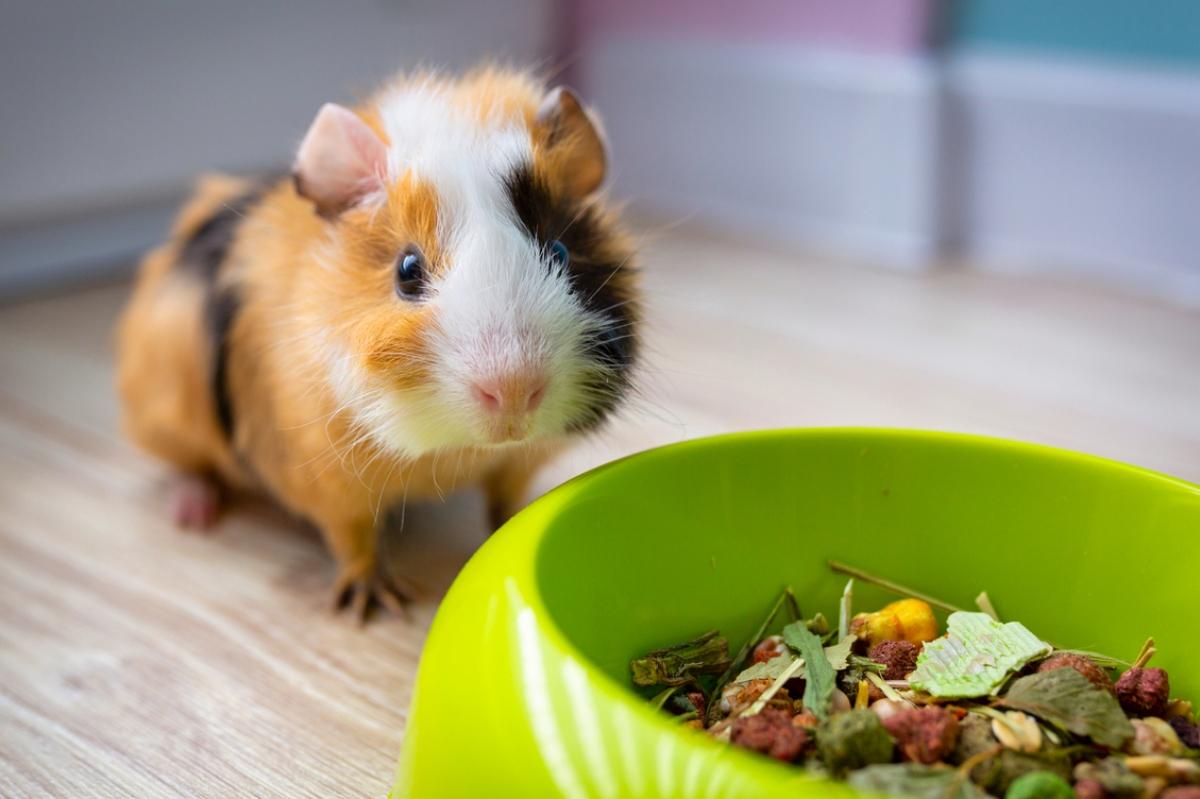 Article continues below advertisement
How many blueberries are safe for guinea pigs?
Since we've established that blueberries are best as an occasional snack, here are the guidelines. PetKeen.com recommends one or two blueberries for guinea pigs and no more than twice per week. And if your guinea has never tried a blueberry, start small and monitor them carefully for any problems.
Limiting blueberries and other fruits helps prevent giving your guinea pig too much sugar. According to The Spruce Pets, too much fruit for guinea pigs may cause digestive problems that may even be life-threatening, so minimize fruit intake to no more than two percent of your guinea pig's diet.
Article continues below advertisement
Can guinea pigs eat fresh blueberries? What type of blueberries is best?
As noted by Vetexplainspets.com, you should avoid giving frozen or dried blueberries to guinea pigs, as they can pose a choking hazard. However, fresh blueberries are fine, and if you use frozen berries, just be sure to thaw them before feeding them to guineas.
Cooked blueberries are also a no-no since there's often a lot of added sugar in jams and jellies.
What fruits can guinea pigs eat?
Blueberries aren't the only healthy fruity treat for guinea pigs, per The Spruce Pets. You can feed guinea pigs a wide variety of fruits, as long as you keep them in moderation:
apples
bananas
berries including blueberries, strawberries, blackberries, raspberries, and more
melons
citrus fruit
guava
kiwi
mango