Toronto's popular vegan sandwich pop-up Stefano's Sandwiches has finally found a permanent home after nearly two years. Construction of the new location is underway and an opening date is expected for Spring 2023.
Last year, Schitt's Creek star Dan Levy said on social media that Stefano's vegan chicken sandwich was the best he's ever had. "Hey Toronto! I had the great privilege of sampling every vegan sandwich on this menu and let me tell you, they are the best I've ever had," Levy tweeted, thanking Discovery Channel host Ziya Tong, who helped craft the sandwiches.  
Levy's favorite vegan chicken sandwich is made with vegan chicken from Barcelona-based brand Heura breaded in a secret spice recipe and served with vegan mayonnaise, lettuce, and pickles on house-made ciabatta bread. 
Stefano's Sandwiches
Stefano's Sandwiches also offers other enticing options such as a Filet O Fish (Gardein fish filet, tartar sauce, and iceberg lettuce on a sesame bun), Corn'd Beef (Unreal Deli Corn'd Beef, Violife smoked provolone, horseradish mustard, mayonnaise, and sauerkraut on toasted sourdough), and Eggplant Parmigiana Sandwich (breaded fried eggplant with tomato sauce and Violife cheese). 
Vegan sandwich pop-up exceeds expectations
When Stefano's Sandwiches owners Jenny Coburn and Stacey Patterson created the vegan pop-up during the COVID-19 lockdown in early 2021, they did not expect it to become so popular. At first, Stefano's Sandwiches operated out of Coburn and Patterson's restaurant Ufficio, which they have since transformed into vegetarian Italian restaurant Gia. 
"The demand for Stefano's plant-based sandwiches and takeout well exceeded expectations, as did the success of Gia, and we simply could not offer both in the same space," Coburn tells VegNews. 
Stefano's Sandwiches' new location happens to be right next door to Gia, where Coburn offers a number of vegan Italian dishes such as panko-crusted meatballs made with Impossible Beef, Fettuccine Romano and Rigatoni using house-made pasta, and tiramisu for dessert. Coburn and Patterson transitioned the former pescatarian restaurant Ufficio to a menu that is completely meatless after noticing the growth of diners looking for meatless options.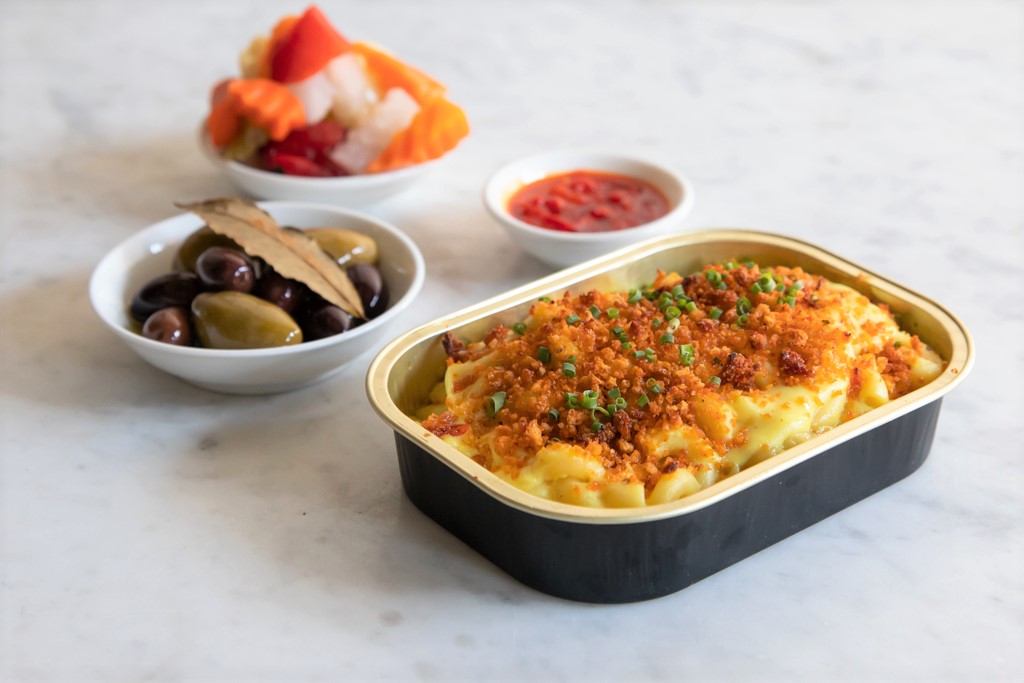 Stefano's Sandwiches
The new iteration of Stefano's Sandwiches will be a new concept called GIGI market, where Stefano's Sandwiches will be the main attraction alongside select Gia items, including daily pasta specials, and cold-pressed juices and organic coffee with housemade oat and almond milks.
Plus, GIGI will offer grab-and-go items such as vegan brie, butter, and focaccia. "We see it as a neighborhood grab-and-go, but if you want to stay for a coffee or juice, please do," Coburn says. "We will offer all items for pick-up and delivery. Since the pandemic, takeout has really become a part of most restaurants' business models."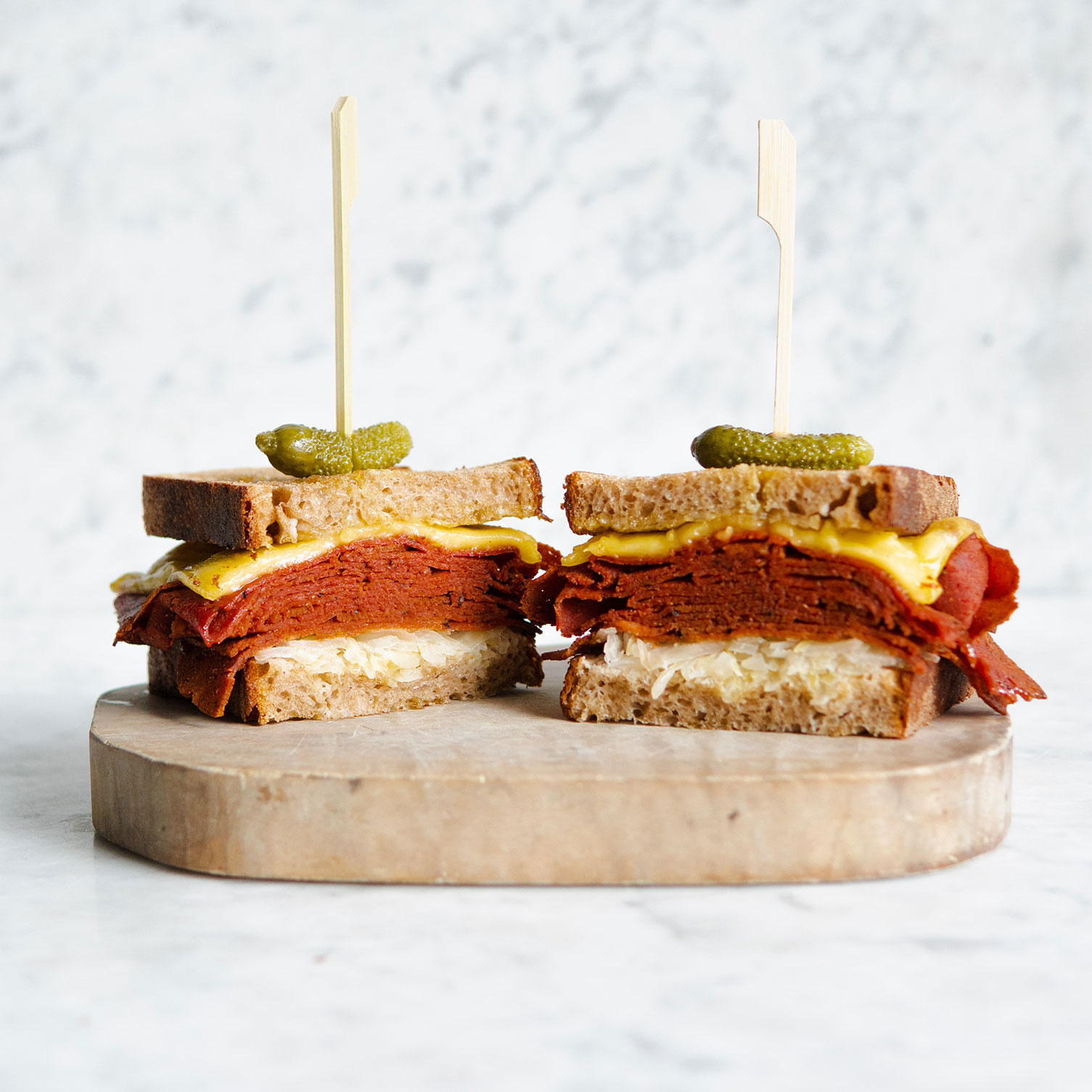 Stefano's Sandwiches
If the new concept is as successful as the Stefano's Sandwiches pop-up has been, Coburn says she plans to expand to the United States, starting in Los Angeles. "We love the vegan scene in LA, and there are so many great products to work with: Miyoko's, Impossible, Unreal Deli, and Craig's vegan ice cream," Coburn says. 
Vegan food in Toronto
Stefano's Sandwiches joins a growing number of vegan offerings in Toronto, including five locations of fine-dining concept Planta. And in addition to Dan Levy's love for the city's vegan scene, other celebs come for the vegan food, too. 
In 2020, vegan actor Joaquin Phoenix, his wife and vegan actress Rooney Mara, and their son River dropped into Toronto-based vegan restaurant Animal Liberation Kitchen (ALK) to thank them for a meal the family had the day prior. 
According to ALK owner Tanya Spasic, the famous vegan family had an assistant pick up a lunch order, which included Phoenix's favorite Smokey Mac and Cheese. The actor was so impressed with the meal he decided to make a personal appearance, wearing a hoodie emblazoned with Toronto Pig Save (an organization he frequently supports) and to order more food.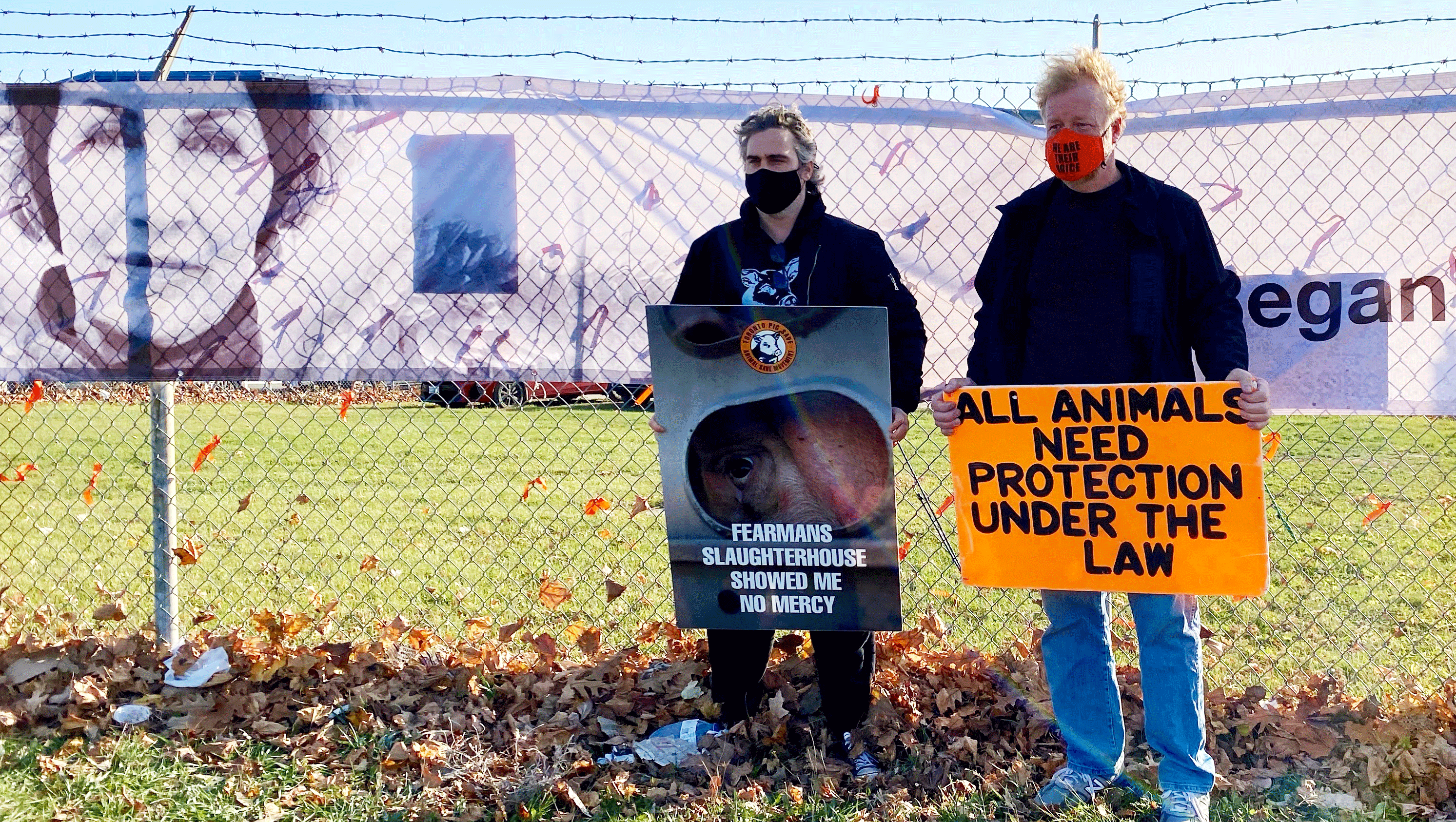 Phoenix has been known to take part in animal activism in Toronto, too. During the same visit in 2020, the actor attended a pig vigil at slaughterhouse Fearmans Pork in Burlington, ON—where 65-year-old animal-rights activist Regan Russell was killed by a slaughterhouse truck driver in 2020 while giving pigs water. 
Phoenix joined animal-rights activists from Toronto Pig Save and Russell's husband Mark Powell to pay tribute to the slain activist while bearing witness to pigs arriving at the slaughterhouse. "I'm here to honor Regan and all of the activists that dedicate their lives to ending this injustice," Phoenix said.
For the latest vegan news, read: