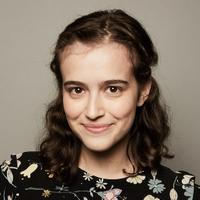 At first glance, the idea of a "super pig" simply sounds like an adorable pig wearing a superhero costume. But unfortunately, the real Canadian super pigs are something much more threatening than a group of teacup pigs dressed as the Fantastic Four for Halloween, as they are known for destroying crops, ecosystems, and more.
Article continues below advertisement
As the population of the hybrid swine species continues to multiply across Canada, researchers are growing concerned about the ways these hogs are causing harm to nature… and how that may soon start happening in the Northern U.S.
Keep reading for everything you need to know about Canadian super pigs.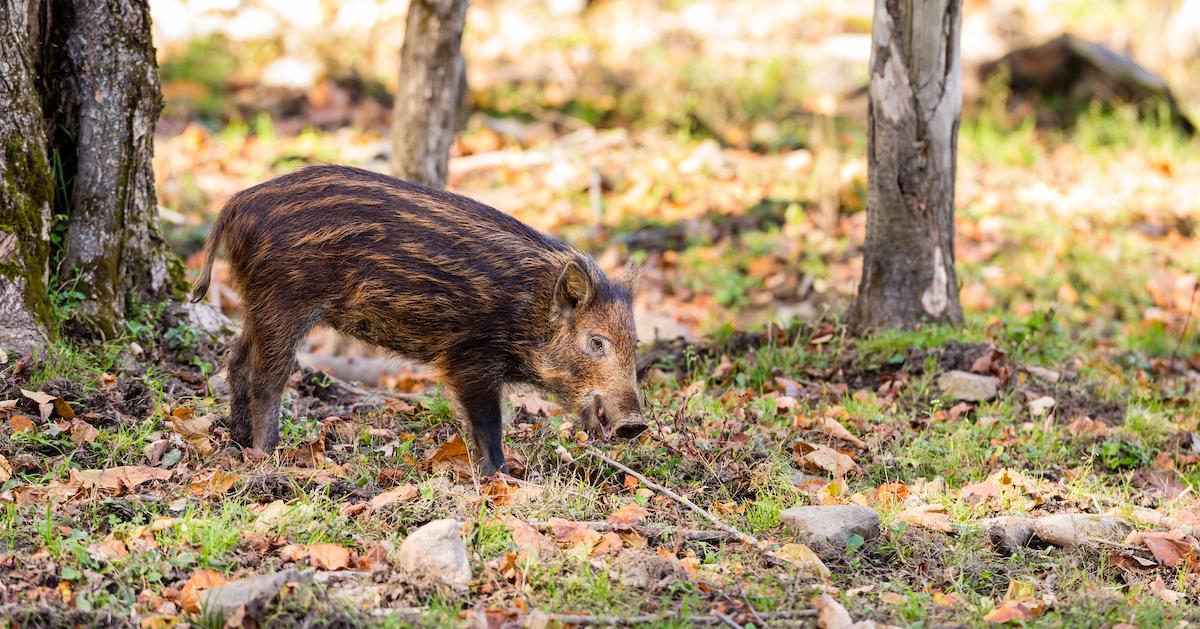 Article continues below advertisement
What are Canadian super pigs?
The Canadian super pig is a hybrid species that was created by cross-breeding wild boars with domestic pigs, according to The Guardian. The species has proliferated over the past few decades, and presents many serious issues to nature in Canada — and soon, the Northern U.S., if serious action isn't taken.
Since the 1980s, super pigs have been destroying crops, harming ecosystems, contaminating watersheds, passing on diseases, and even killing other large wild animals, The Guardian added.
But how did super pigs come to be in the first place?
Article continues below advertisement
The Canadian super pig first came into existence in North America in the 1980s.
According to the University of Saskatchewan, wild pigs started causing issues in Canada in the 1980s, when Canadian farmers imported wild boars from Europe.
The farmers began breeding the wild animals with domestic pigs who were already in Canada, to raise them for meat. Neither of these pig species were native to Canada.
Soon after, many of these pigs wound up in the wild — some simply escaped from farms, while others were purposely let into the wild by farmers, because of a reduced demand for pig meat.
As the university explains, this has allowed these super pigs to "breed uncontrolled for decades," exponentially increasing their population in Canada. And because super pigs — nor the domestic and feral pigs they were made from — were native to the area, they have caused harm on the ecosystem.
Article continues below advertisement
And now, Canadian super pigs are poised to infiltrate the U.S.
The Canadian super pig has spread far and wide across Canada since it was first bred, but remained in the country. However, experts are starting to predict that the species will emerge on Northern U.S. land soon.
In part, that is thanks to adaptation techniques the pigs have developed over the years.
Article continues below advertisement
The Guardian outlet describes these large super pigs as "incredibly intelligent, highly elusive" creatures. Not only are they capable of ravaging ecosystems and preying on wild animals, but they have evolved to be able to burrow underneath snow, so they can survive in cold climates.
Additionally, they have evolved to be even larger than traditional pigs, which also helps them survive winters, and overall become "the ultimate invasive species," as Dr. Ryan Brook told Field & Stream.
Brook, a researcher at the University of Saskatchewan and the head of the Canadian Wild Pig Research Project, has been working for years to track these super pigs, as well as their impact on nature.
"What we have seen on the Prairies in the last 10 years is this absolutely exponential increase in the number of wild pigs," Brook said in a statement in December 2021. "Let's be clear, wild pigs on the Canadian Prairies are expanding completely out of control."
Article continues below advertisement
Now, just over a year after Brook made that statement, the pigs have still not entered U.S. soil — but he still believes that will happens soon if serious measures aren't taken. In February 2023, he told Field & Stream that his team has documented a super pig 1 mile from the Canada-U.S. border, and that he suspects "there have already been several occurrences of Canadian pigs crossing into the U.S."
What can we do about Canadian super pigs?
To prevent this problem from getting any worse — or becoming a serious issue in the Northern U.S. — Brook believes that a variety of tools should be used to kill wild pigs, such as trapping, using "Judas Pigs," and killing entire pig families.
He also encourages hunters to avoid killing any hogs. "Sport hunting is not part of the solution because it breaks up groups and causes things to get worse," he told Field & Stream.
That said, these pigs did not ask to be born or mean to become invasive creatures — they exist purely because humans imported, bred, and exploited them for money back in the 1980s.
Instead of slaughtering these innocent pigs, birth control efforts, which have been implemented for other species such as the grey squirrel, could be a potential solution.