This week, Thailand kicked off its annual nine-day Vegetarian Festival and businesses around the country, including Starbucks and 7-Eleven, are offering exciting vegan options to help celebrate. Called "Tesagan Gin Je," the annual Chinese festival is dedicated to celebrating the nine emperor gods. During the time period, participants temporarily adopt an entirely plant-based diet—which also excludes garlic and onions—as a cleansing ritual.   
Starbucks Thailand
Every year, the Taoist celebration—which falls on the first day of the ninth lunar month—is supported by local businesses, shopping malls, and temporary food stalls which display bright yellow flags with red writing to denote vegan offerings, such as noodles, curries, snacks, and more, that align with the dietary rules of the celebration. 
In addition to consuming vegan food, the festival is celebrated by wearing white and practicing mindfulness. Bangkok and Phuket are seen as the epicenters of this festival, but areas with Chinese populations in Malaysia, Singapore, and Vietnam hold celebrations, as well. 
Starbucks and 7-Eleven celebrates with vegan food 
So what's on the menu? Starbucks is pulling out all the stops this year with a vast array of vegan options. In the beverages category, the chain offers coconut, oat, almond, and soy milk options, along with a rice-based whipped cream that can be ordered as a drink topper instead of dairy for 15 baht ($0.40).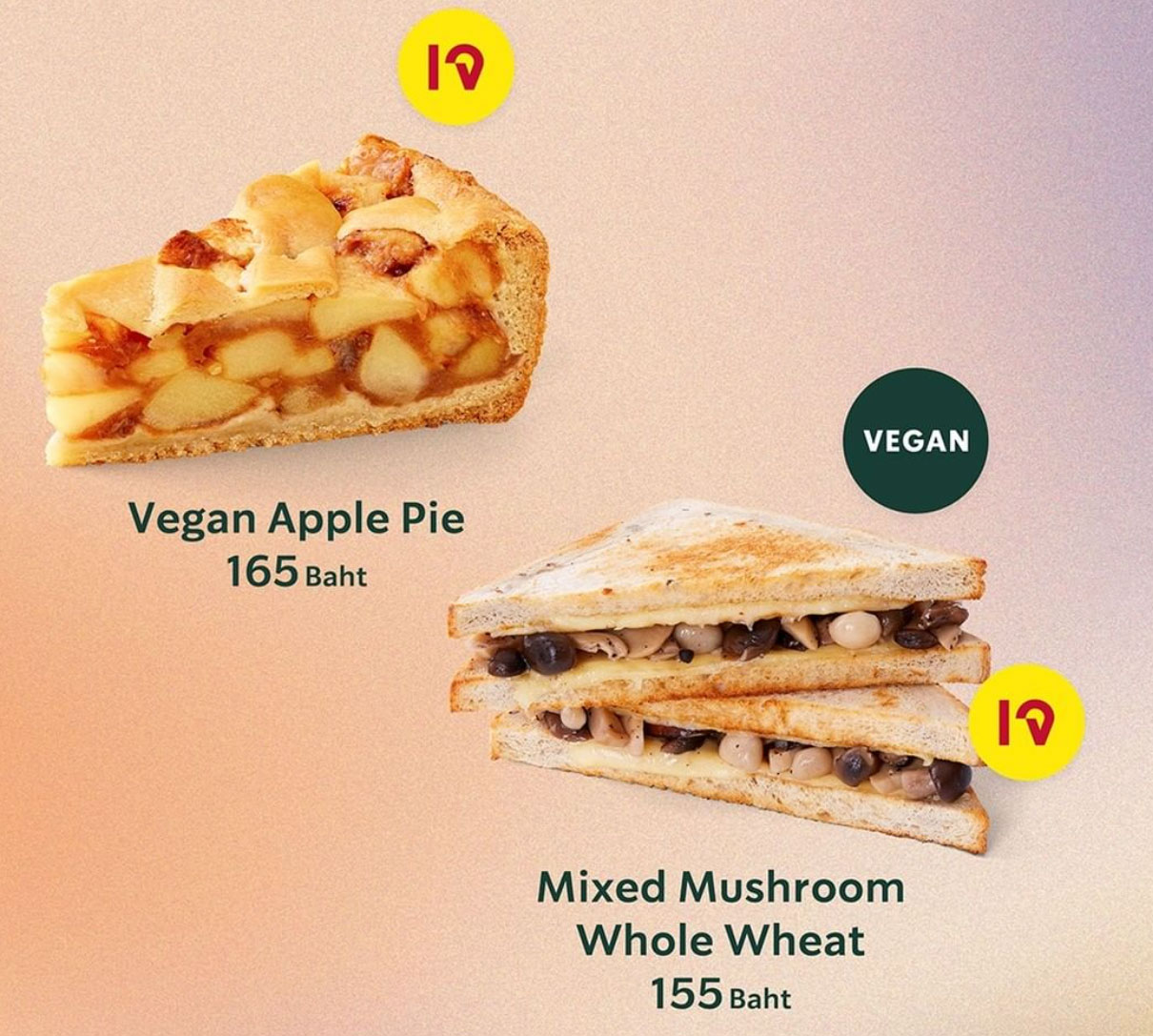 Starbucks Thailand
Starbucks is also offering formidable food options, including a plant-based spicy tuna salad and sandwiches such as the Plant-Based Crab Cake Sesame Brioche and Mixed Mushroom Whole Wheat. For sweet treats, the international coffee chain is also offering vegan apple pie, purple potato buns, and banana walnut muffins. Bottled beverages include almond milk and santol juice (made from a popular fruit native to the region). 
7-Eleven is also in on the Vegetarian Festival celebrations. The convenience store chain operates more than 13,000 locations across Thailand and is currently promoting a wide range of vegan products that can be delivered. This includes plant-based deli meat slices, soy-based meat alternatives, prepared meals, and snacks.  
Plant-based eating grows in the Asia Pacific region 
The Asia Pacific region (APAC) is home to more than 4 billion people and outside of the annual vegetarian festival, consumers are increasingly interested in plant-based food.
In China and Thailand, a 2020 market research study commissioned by ingredient company DuPont Nutrition & Biosciences predicted that demand for meat alternatives would increase by 200 percent by 2025. This would drive the growth of the plant-based meat market by 25 percent during the forecast period to $1.7 billion. 
"We are about to see a dramatic increase in demand for plant-based alternatives to meat which food businesses need to start preparing right now," Michelle Lee, Regional Marketing Leader, APAC, DuPont Nutrition & Biosciences, advised in a statement at the time. 
And businesses in the APAC region took note, including KFC. Last year, the fast-food giant worked with Charoen Pokphand Group—the largest conglomerate in Thailand—to test its Meat Zero brand vegan popcorn chicken at two locations in Thailand.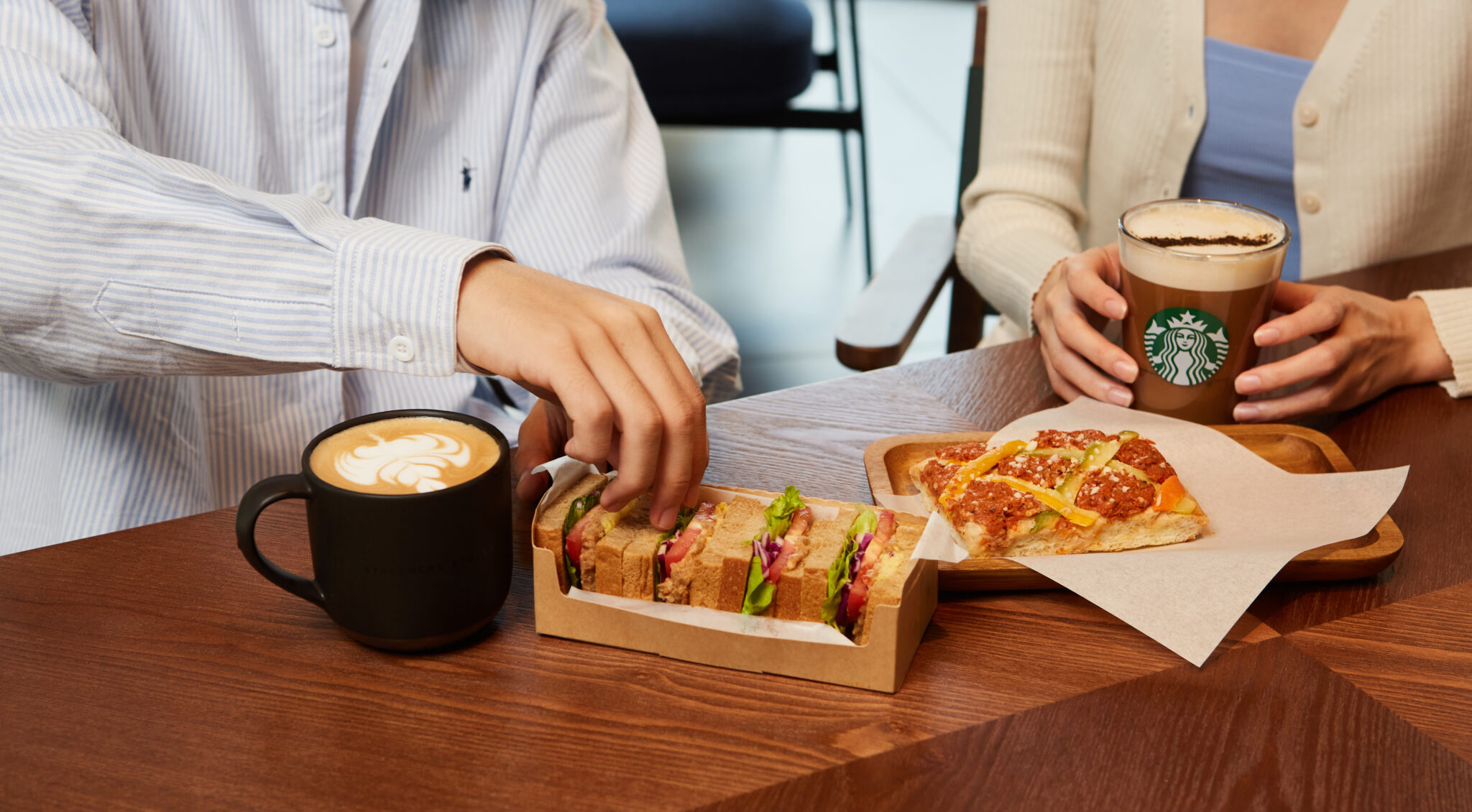 Starbucks 
Starbucks has also been improving its offerings in the APAC region since 2020 when it added plant-based meat options from both Impossible Foods and Beyond Meat to menus in Hong Kong, New Zealand, Singapore, Taiwan, and Thailand. 
"We're thrilled to offer our customers more ways to personalize their Starbucks experience and enjoy plant-based choices at Starbucks," Sara Trilling, President, Starbucks Asia Pacific, said in a statement at the time. "This menu expansion is designed to offer our customers the same flavors and handcrafted service they know and love from Starbucks, in a new way.  We're excited to continue our journey toward becoming resource positive together with our customers in Asia."
Starbucks bets on vegan food to meet sustainability goals 
Globally, Starbucks aims to become a resource positive company by 2030 and sees the addition of  plant-based food and beverages as a way to help it get there. Thus far, the coffee chain has made the most progress on its plant-based offerings outside of its home country of the United States.
At one "Greener Store" location in Shanghai, China, Starbucks offers a menu that is now more than 50-percent plant-based and oat milk is used as the default in most beverages. The company is using this store as a blueprint for eco-focused locations it plans to operate globally—including in Japan, Chile, the United Kingdom, and the United States—to meet its sustainability goals.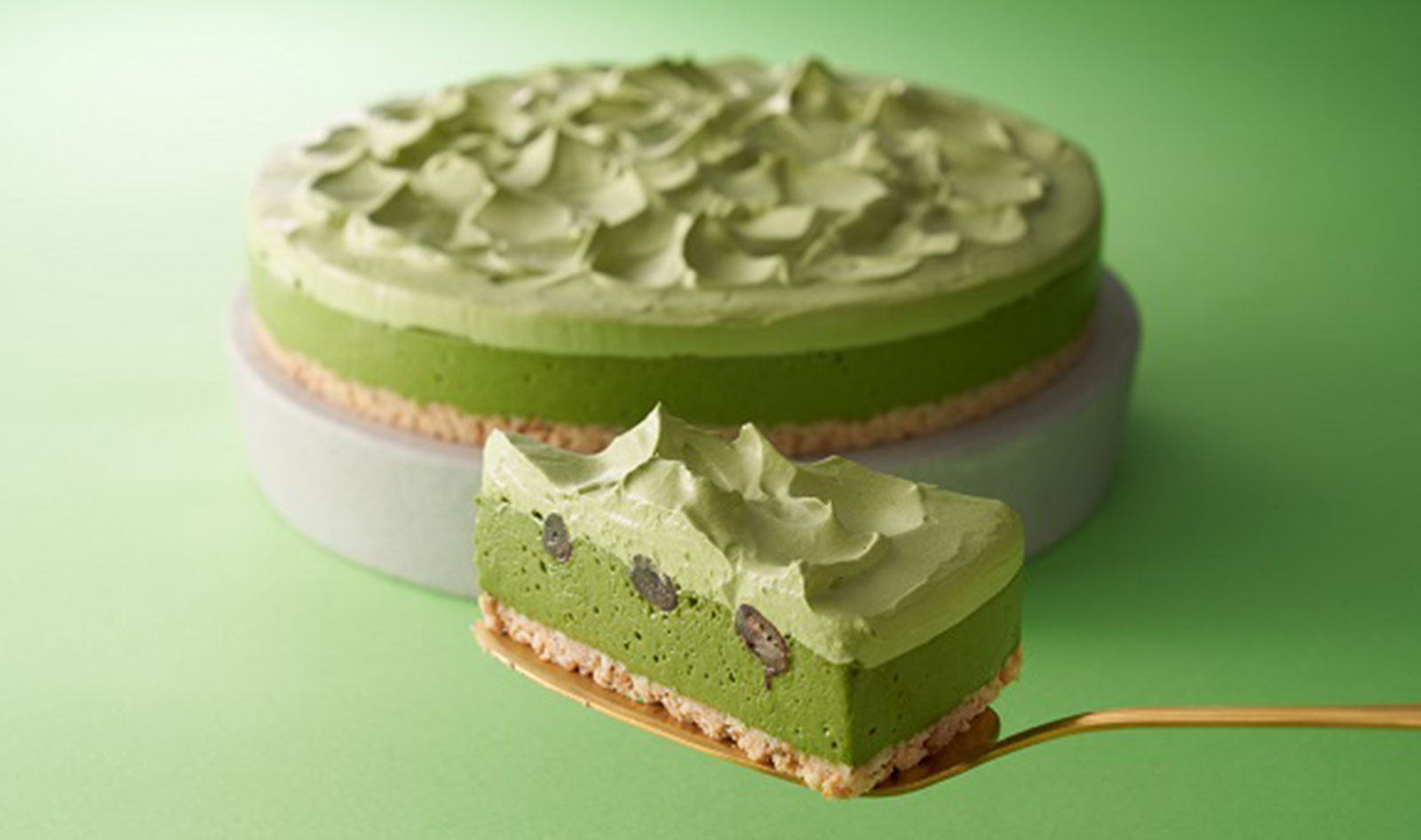 Starbucks
Earlier this year, Starbucks expanded this initiative to Japan where it added five new plant-based menu options such as Bolognese salads, Sugar Doughnuts, and matcha-infused mousse cakes that use recycled coffee grounds. 
Stateside, Starbucks does not offer as wide of a variety of plant-based food options. However, last month, the coffee chain launched its first vegan fall beverage: the Apple Crisp Oatmilk Macchiato which was inspired by a similar, dairy-by-default beverage Starbucks offered last fall. 
For the latest vegan news, read: