St. Louis-based chain Lion's Choice first began operations as Red Lion Beef in Ballwin, MO and was dedicated to providing the "lion's choice"—or the best option out there—when it came to corned beef sandwiches. In 1967, the chain rebranded as it is known today and has been focusing on meat-centric options since … until now. 
Lion's Choice has made a few changes to its menu to keep customers coming back for more and just launched its first-ever offering made with plant-based meat. Fellow St. Louis-based business Hungry Planet worked with Lion's Choice on the new Plant-Based Meatball Sub which features the brand's vegan meatballs, marinara sauce, and provel cheese on a toasted hoagie bun. The sandwich can be ordered vegan by omitting the dairy cheese. 
Lion's Choice
"We're proud to bring more options to Lion's Choice's iconic menu. Lion's Choice fans are known for their love of truly delicious food, and that's what we've created in collaboration with their outstanding team," Todd Boyman, CEO of Hungry Planet, said in a statement. "Hungry Planet's new, gluten-free, Italian sausage meatballs are the perfect addition to their meat-lover's menu … and this sandwich makes room for everyone at the table."
The Plant-Based Meatball Sandwich is available at Lion's Choice 33 locations across Missouri, Illinois, and Kansas. 
Lion's Choice goes from roast beef to plant-based meatballs
In the midwest, major chains have updated their menus to better serve their customers, including Illinois-based The Buona Companies (parent company of restaurant chain Buona). In 2021, Buona worked with local brand Upton's Naturals to reimagine its popular Italian Beef sandwich using Upton's seitan-based beef. 
The limited launch of the Plant-Based Italian Beefless Sandwich—which features Upton's vegan beef, a choice of hot or mild giardiniera, and is served on French bread—proved extremely popular. After one day on the menu, Buona sold more than 1,800 pounds of vegan beef and placed a double order of Upton's Naturals' seitan to fulfill demand.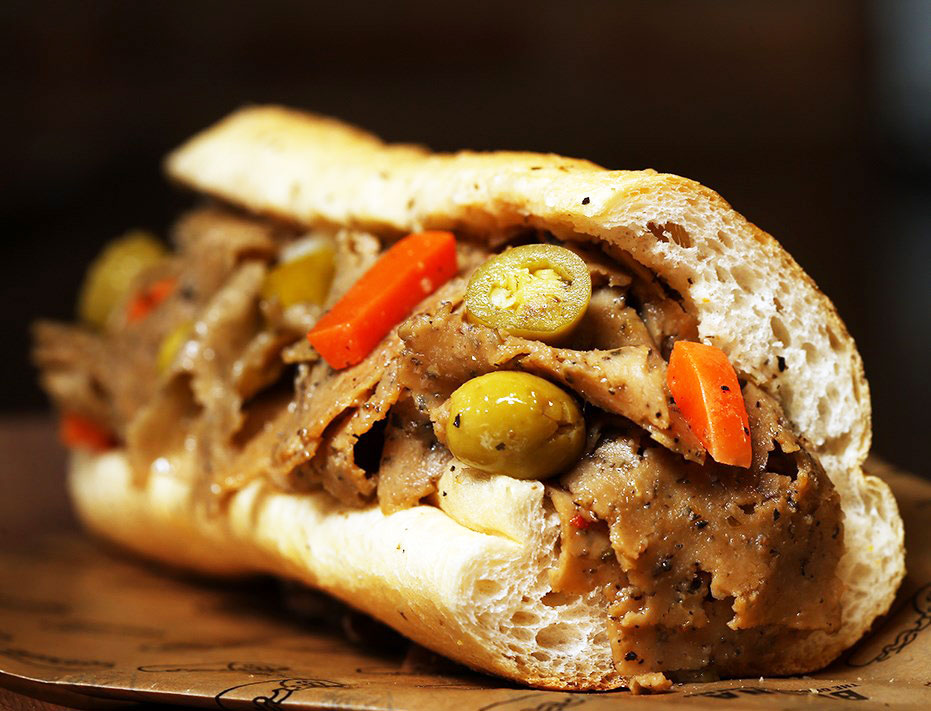 Buona
Since then, Buona has added the sandwich to its permanent menu and expanded it into a bowl format. This fall, the company also launched the sandwich as a frozen meal through retailers such as Whole Foods Market, Jewel-Osco, and Fresh Thyme. 
At Lion's Choice, the new Plant-Based Meatball Sandwich is a way to help the chain stay competitive during a time when consumers are looking for more plant-based options and competitors such as Buona are making them available. 
"There's a growing portion of the population who are looking for meatless options—whether they be vegetarian or flexitarian," Michael Kupstas, President & CEO of Lion's Choice, said in a statement. "The common factor, however, is that these customers still want the same ridiculously good food and flavor that they have come to expect, something that we've delivered on for 55 years." 
The Plant-Based Meatball Sandwich also first made an appearance on Lion's Choice menu during a short summer promotion and the chain expanded the offering after it proved successful.
"Hungry Planet is a nationally recognized brand who also calls St. Louis home, and we knew that a meatless Lion's Choice item had to deliver on the ridiculously good quality that we promise to our guests," Kupstas said.
"Hungry Planet was vital in not only helping us craft a unique vegetarian option but also ensuring that the taste and flavor were so great that roast beef lovers would want to eat it," he said. "We've accomplished just that and we can't wait to hear from the St. Louis community during this taste test."
Plant-based meat on restaurant menus everywhere 
Only a few years ago, plant-based options on fast-food menus were far less exciting. However, breakthrough moments—such as Beyond Meat's vegan patty launching at Carl's Jr. and Burger King adding the Impossible Whopper—transformed the world of fast-food to include substantial plant-based options.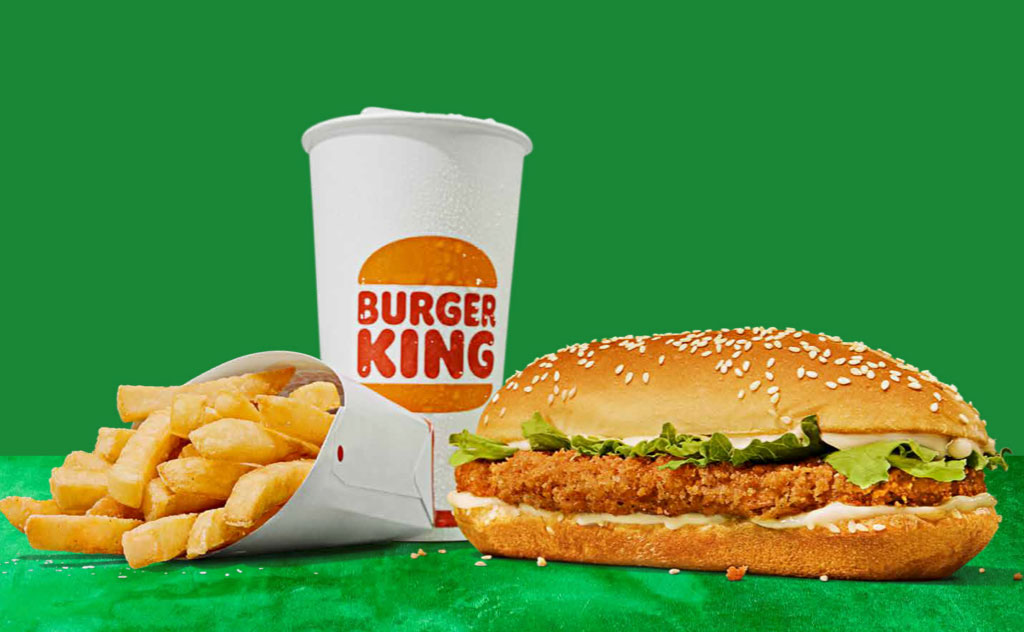 Burger King
And the options are going beyond burgers and into new categories such as vegan chicken. Last month, Burger King expanded its partnership with Impossible Foods with a test launch of the Original Chick'n Sandwich at participating locations in Cincinnati, OH. This offering is a plant-based take on Burger King's fan-favorite sandwich and is made with Impossible Foods' new Impossible Chicken Patties made from Plants.
Fast-casual chains are getting in on the action, too. Panda Express recently expanded its partnership with Beyond Meat to add a co-developed vegan version of the chain's popular Orange Chicken nationwide. Available now at more than 2,300 locations, the Beyond the Original Orange Chicken mimics the flavors of the popular dish—which makes up one-third of the chain's business—but is made without animal products. 
Even chains like Lion's Choice which previously steered clear of plant-based meats are joining their competitors. One such chain is Cracker Barrel Old Country Store, which added plant-based Impossible Sausage as a breakfast option to its more than 600 locations this summer.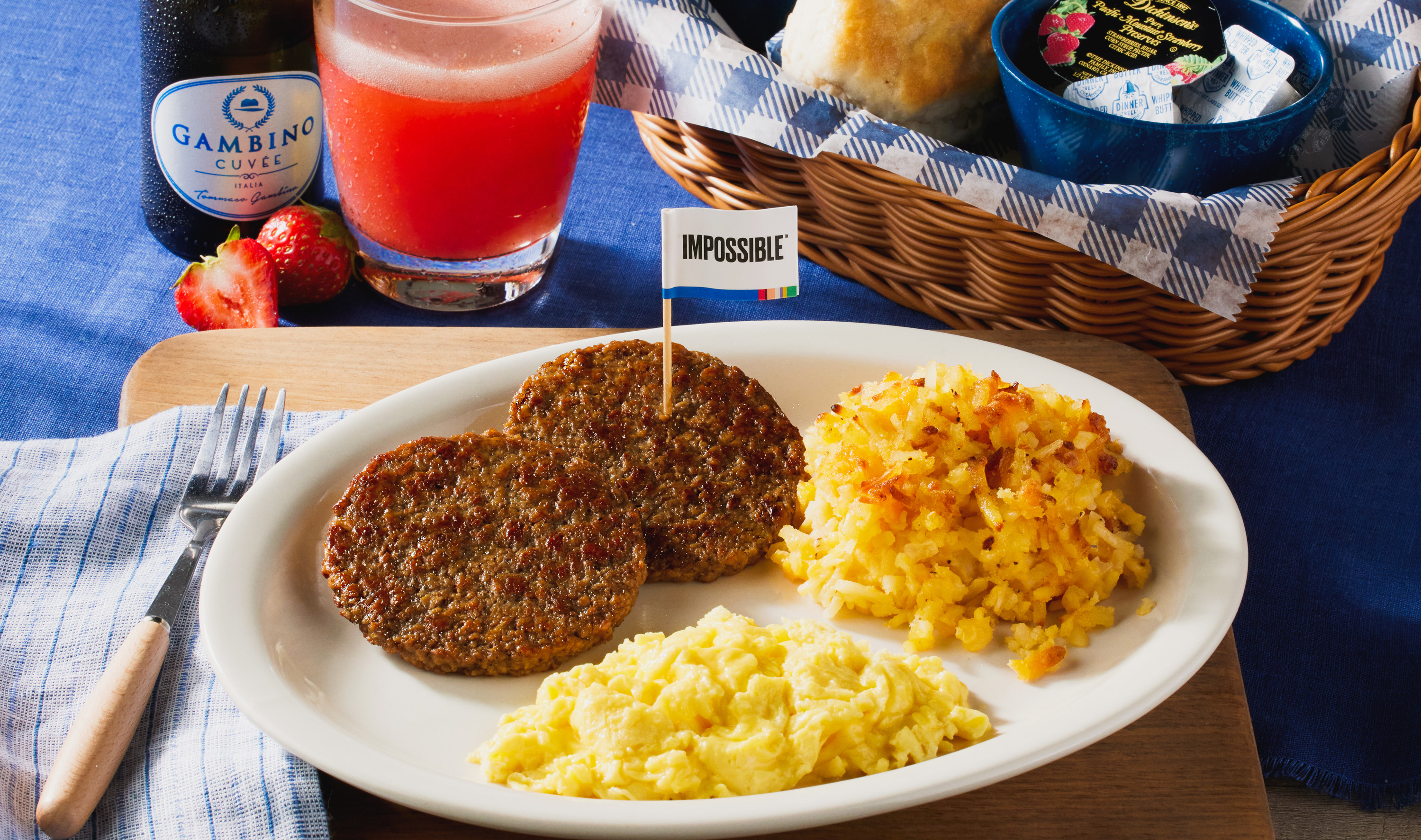 Cracker Barrel
However, this move at the Tennessee-based chain did not come without controversy. On August 1, Cracker Barrel took to Facebook to promote its new plant-based meat option with a simple post that stated: "Discover new meat frontiers. Experience the out-of-this-world flavor of Impossible Sausage Made From Plants next time you Build Your Own Breakfast."
This unassuming post sparked a debate in the comment section. While many praised Cracker Barrel's decision to offer more options that are kinder to animals, people, and the planet, others felt that the chain was somehow infringing upon their ability to order animal meat. Since it went live, Cracker Barrel's Facebook post has garnered more than 22,000 comments.
For the latest vegan news, read: