Take pride in our planet by supporting these LGBTQ+ environmental and climate change organizations. The granola gays are leading the way to a more beautiful, harmonious, and cleaner world.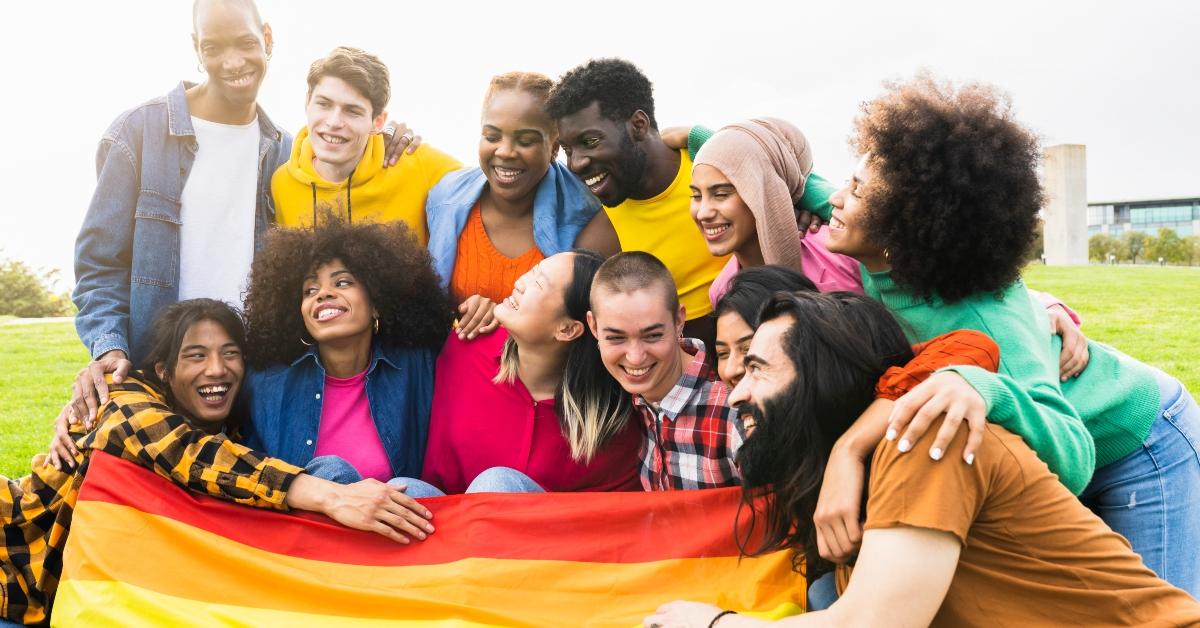 What do Mother Earth and the LGBTQ+ community have in common? Besides being fabulous (the aurora poralis essentially turns the planet into a gay nightclub) and resilient, both Earth and queer individuals have endured oodles of oppression over countless decades.
And while proud LGBTQ+ people continue to fight for rights, equality, and acceptance — holding their heads high and their flags higher — our precious home can only defend itself against the horrors of humanity for so long.
Article continues below advertisement
With a municipal solid waste crisis producing an exorbitant amount of greenhouse gas emissions — which has in turn spawned a climate crisis — Earth is arguably on its last leg (take that with a grain of salt). But sitting and sulking doesn't align with the queer fighter mentality. Naturally, LGBTQ+ people (translation: granola gays) everywhere are tirelessly working to protect and restore the environment, provide sustainability and environmentalism education, and build a community of eco-conscious activists.
As Pride Month comes to a close, we want to highlight change-making LGBTQ+ organizations that strive to make the planet a more beautiful, peaceful, and healthy place for all beings.
Via email, Green Matters spoke exclusively with Out for Sustainability — a Seattle-based organization that "provides a platform for co-creating climate resilience and environmental justice by and for LGBTQIA+ communities" — about intersectionality and the climate crisis from the queer perspective.
Keep reading for our Q&A with Out for Sustainability as well as a look at a few other LGBTQ+ environmental and climate change-focused organizations!
Article continues below advertisement
Out for Sustainability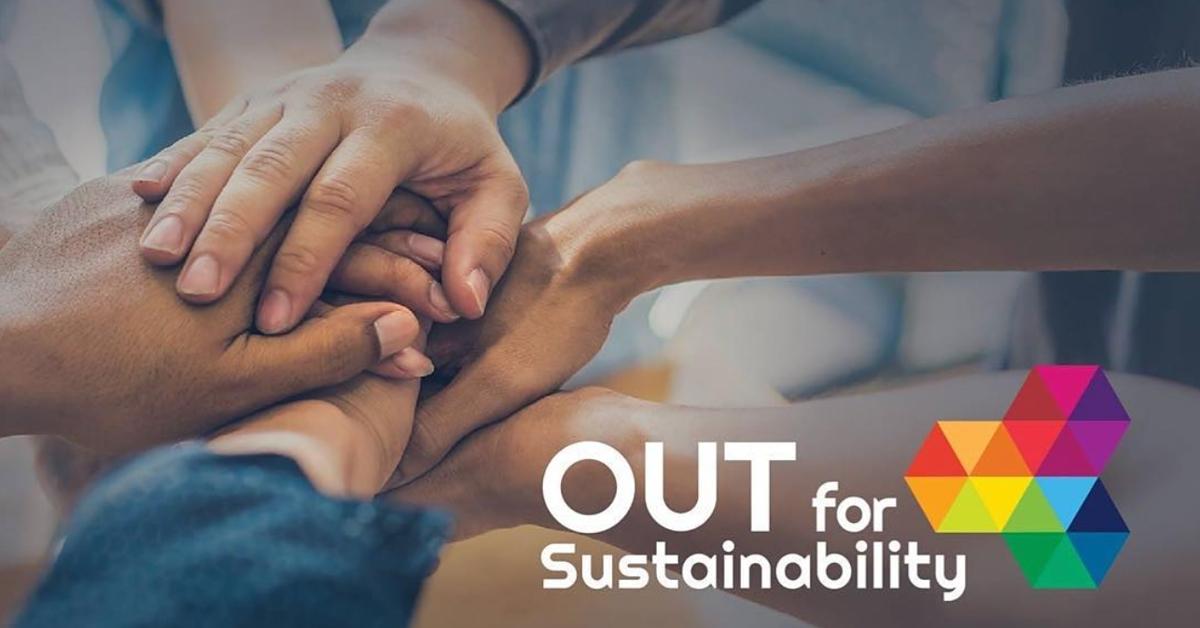 Founded by Gerod Rody in 2008, Out for Sustainability is dedicated to "mobilizing the LGBTQ+ community for social and environmental action," and follows "the leadership and principles of environmental justice and climate justice movements" to carry out a climate resilience-centered mission.
Guided by four strategic pillars — representation (fosters equality), participation (provides fiscal sponsorship and resources to queer grassroots organizations), redistribution (uses "mutual aid, microgrants, and climate disaster risk management strategies" to promote sustenance and land access), and transformation (actively "calls for climate reparations, land rematriation, food sovereignty, and bodily autonomy") — Out4S empowers and supports historically marginalized communities in the environmentalism sphere via fundraising, training, advocacy, and relationship-building.
Article continues below advertisement
Inspiring programs, events, and collaborations — like the Qready Initiative, Plastic Free Pride, and 1% for the Planet partnership — further support its mission and vision for a brighter, healthier, more just future. And with a diverse board of directors consisting of climate and health specialists, environmental health researchers, ecojustice educators, geographers, etc., you can trust that Out for Sustainability has brilliant (and mightily queer) minds behind its colorful platform.
Article continues below advertisement
Below is our Q&A with Out for Sustainability.
GREEN MATTERS: How is the LGBTQ+ community uniquely impacted by the climate crisis?
OUT FOR SUSTAINABILITY: Of course, every member of the LGBTQ+ community is an individual with their own circumstances that will shape how they are impacted by the climate crisis and individual disasters. That being said, the marginalization that many LGBTQ+ people face in their everyday lives can be exacerbated by fast- and slow-moving disasters that are shaped by climate change.
GM: What can LGBTQ+ individuals and allies do to make a difference during Pride Month and beyond?
OFS: LGBTQIA+ people can actually do a lot of the same things as anyone else! We see Pride as a great time to look at the community around you. What risks are you facing due to climate crisis? What types of systems and solutions can you start to build with your community?
Article continues below advertisement
GM: What sets Out for Sustainability apart in the environmentalism sphere?
OFS: Out for Sustainability might be the oldest organization focusing on the intersection of environmental issues and LGBTQ+ people. Our current focus is on elevating LGBTQIA+ people working on environmental justice and climate resilience. It's incredibly important work so we actually are always really happy to learn about anyone doing anything similar.
Environmental Queers
Calling all West Coast gays! Do you enjoy soaking up the sun at the beach, feeling the warm sand massage the soles of your tan feet? For the gnarly beach goers who answered yes, how do you like feeling shards of broken beer bottles beneath your toes? Or seeing cigarette butts decorate the shore? Dare we mention the seagulls donning six-pack ring necklaces?
Coastal pollution and marine debris are totally not rad, and Environmental Queers is stepping in to help.
Article continues below advertisement
Co-founded by partners Cieara West and Claire Grellier in 2021, Environmental Queers keeps it simple with an aim to "bring queers together for a good cause." Appealing to LA-based queers, environmentalists, lost souls, and those who check all of those boxes (no really, it's on the home page), Environmental Queers combines the joys of caring for our LGBTQ+ peers and caring for the environment.
Offering a "safe space for those who love the environment but don't quite know how to contribute," the nonprofit organizes hiking trail and beach cleanups, tree planting/care events, and collaborates with likeminded organizations like TreePeople and Ocean Blue Project.
Article continues below advertisement
Additionally, the EQ blog (penned by West) is a wonderful information resource, one that debunks myths, offers up realistic sustainability tips, highlights solutions to environmental problems, and shares lesser-known eco-facts. (Did you know that microplastics have been found in apples, carrots, and lettuce?)
We encourage all you tree-hugging, beach-bumming Cali residents to volunteer and meet some queers.
Planting Peace
Technically Planting Peace doesn't label itself as an LGBTQ+ organization, but the global nonprofit has done stunning work to benefit, relieve, and uplift both the planet and the queer community.
Founded by by Aaron Jackson and John Dieubon in 2004, Planting Peace's humanitarian and environmental initiatives all support an overall mission of global peace.
Article continues below advertisement
Article continues below advertisement
Curious about the stats? Planting Peace has rescued five elephants, created and sustained six orphanages across Haiti and India, dewormed over 22 million starving children, purchased and protected 2,008 acres of Amazon rainforest, helped plant 1 million trees, provided medical aid, housing, and sustenance to about 80,000 refugees in Ukraine and Bangladesh, and removed over 20,000 pieces of waste from oceans.
Feeling inspired? We sure are.
Let's talk about those colorful little houses. Planting Peace's Equality House — painted the colors of the Pride flag — and Mott House — painted the colors of the transgender flag — stand tall and proud in Topeka, Kans. … right across the street from the notoriously hateful Westboro Baptist Church. Now that's a slay.
Article continues below advertisement
While the Equality House is a symbol of "compassion, peace, and positive change," the Mott House (which is named after late transgender activist Stephanie Mott) is a symbol of "visibility, love, and support for the transgender community." Aside from being a beacon of hope in a hateful space, the Equality House acts as a resource center "for all Planting Peace human rights initiatives."
So, if you're ever in Topeka, Planting Peace encourages you to visit the property, snap selfies, celebrate Pride (365 days a year), and even take vegetables from the community garden!
Article continues below advertisement
Queer Nature
In order to come together as children of Mother Earth, to protect and heal her from the atrocities of humanity, we must all have equal access to what she offers. We may not think about environmental access and education as lacking in marginalized communities ("just step outside"), but married couple and Queer Nature co-founders So and Pınar Ateş Sinopoulos-Lloyd thoroughly believe queer people can benefit and heal from learning how to navigate, utilize, and honor the land they walk on. It goes deeper than simply touching grass.
Queer Nature is a trans-led "eco-social sculpture" and nature-based education project focused on critical naturalist studies (driven by both "scientific movements" and "local and Indigenous expertise"), nature-intimacy, and place-based skill lessons (involving wildlife tracking, trailing, birding, and situational awareness) for LGBTQIA+, two-spirit, and nonbinary individuals and allies.
Getting up close and personal with the environment and building relationships with "ecological systems and their inhabitants" — all while recognizing, respecting, and learning from the history of oppression and repression attached to certain spaces — helps build resiliency and fosters "the ecology of belonging," a concept that speaks to So and Pınar.
Article continues below advertisement
Its curriculums and events — which include nature-based workshops, multi-day immersions, and natural crafting — encourage "thoughtful engagement with the natural world to build inter-species alliances and an enduring sense of belonging for all."
Collaborations with knowledgable organizations like Mountain Herbalism and Weaving Earth and partnerships with the North Face's Explore Fund and Patagonia further expand Queer Nature's rich and diverse kinship with Mother Earth.