Vegan meat company Better Foods—the subsidiary of South Korean food retailer and distributor Shinsegae Food—recently debuted its canned vegan luncheon meat and other plant-based meat products such as cold cuts, meatballs, and sausage patties to the US market.
Earlier this month, Better Foods showcased its new Better Meat range of vegan meat products at Plant Based World (PBW) Expo in New York City. According to the brand, its soy-based canned luncheon meat drew extra attention from the event attendees because of its comparable taste and texture to traditional SPAM canned ham as well as its ability to be stored and transported at room temperature.
First invented by US-based Hormel Foods Corporation in 1937, pork SPAM was brought to Asia by United States soldiers during World War II and still continues to be a staple food in North America and across many Asian countries. In fact, South Korea is the second largest consumer of SPAM behind the US.
Better Meat
Better Meat aims to differentiate itself from other vegan meat brands with its vegan SPAM-style products, and at the PBW Expo, it emphasized the extendibility of menus prepared using Better Meat in restaurants and homes with various dishes using Better Meat, such as sandwiches, pasta, canapés, deep-fried foods, and tacos. It also drew visitors' attention by explaining the social value of plant-based alternatives by promoting the benefits to animal welfare, health, and the environment.
"Better Foods has secured a wide range of high-quality meat substitute product lineups, such as canned ham, slice ham, meatball, and sausage patty, developed with the company's independent technological power over [the] years," Alex Song, CEO of Better Foods, said in a statement. "Following our debut at the PBW, we plan to accelerate our reach into the global alternative food market to fulfill our vision of, 'We dream big to make a better world with Better Foods.'"
The Better Meat line first debuted in 2021 in South Korea, partnering with Starbucks Korea for plant-based cold cut sandwiches. The US-based Better Foods was created to boost Shinsegae's competitiveness in the meat alternatives market and support research and development and global expansion of the brand.
Vegan SPAM for everyone
Better Meat launched its canned meat just as the vegan SPAM market is beginning to explode. Hong Kong brand OmniFoods was founded by entrepreneur David Yeung, founder of social enterprise Green Monday and Green Common, a chain of vegan convenience stores and cafés. This brand unveiled the world's first vegan SPAM in 2020. Called OmniPork Luncheon, it is made from soybeans, wheat, beets, and coconut oil to provide consumers with a better choice to a local staple but with less sodium, no nitrates, and zero animal cruelty.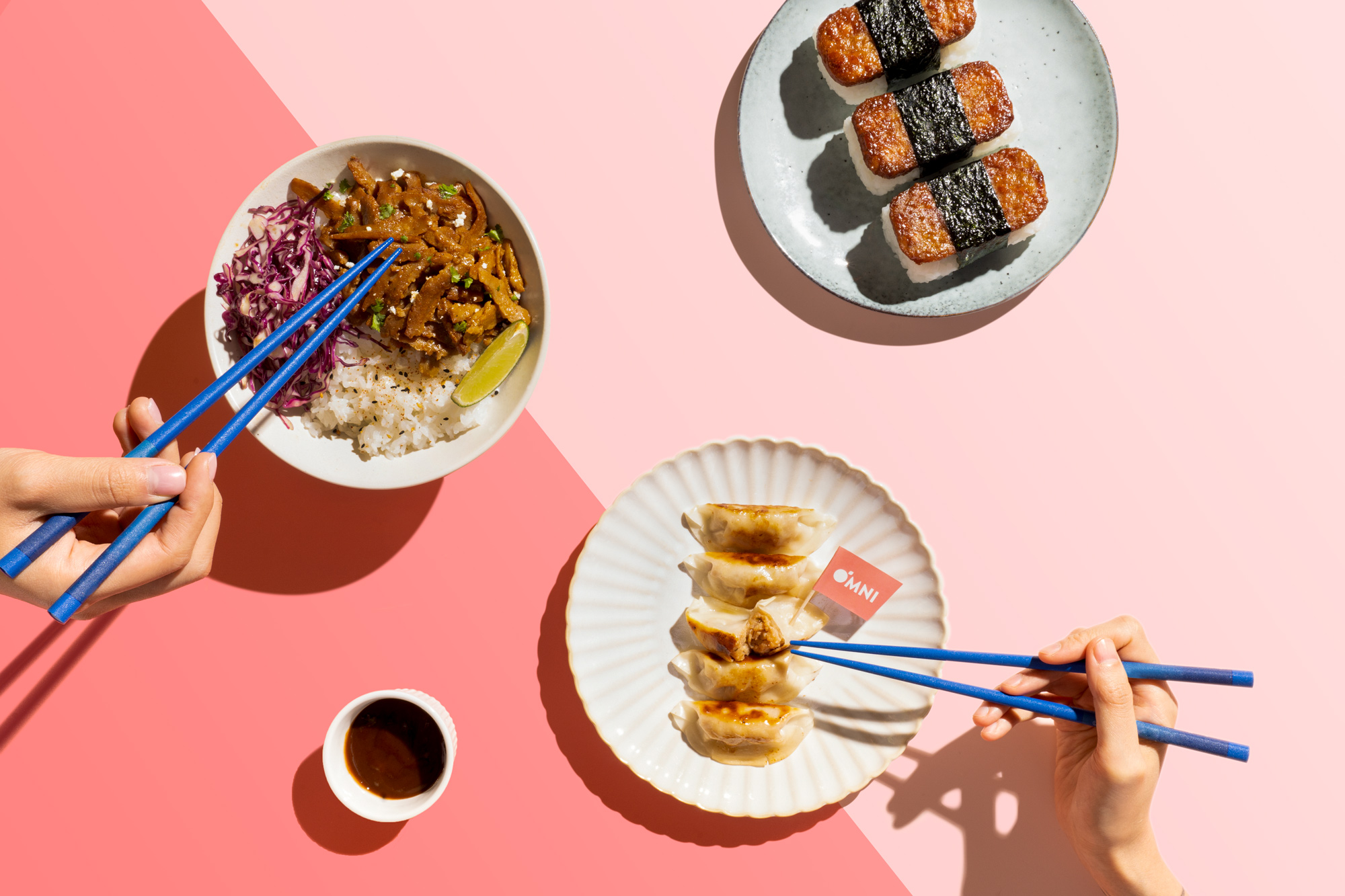 OmniFoods
Earlier this year, OmniPork Luncheon Meat was added back to the menus of McDonald's Hong Kong after selling more than 3.7 million orders since it first launched in 2020. McDonald's Hong Kong added the vegan spam as part of several meatless menu items: New Luncheon Meat McMuffin with Egg; New Luncheon Meat & Scrambled Egg Burger; New Luncheon Meat Deluxe Breakfast; and New Luncheon Meat Jumbo Breakfast. 
The chain first added the vegan pork to its menu in October 2020 as part of an egg sandwich across 280 McDonald's locations in Hong Kong and Macau and an additional 122 McCafé outlets in the region. McDonald's also expanded the option to select test locations in China—representing the first time that McDonald's added a plant-based meat to its menu there. 
"Having proudly served over 3.7 million New Luncheon Meat since its launch in 2020, we are thrilled to offer a series of menu excitement [sic] with Green Monday and Oatly backed by your overwhelming support," McDonald's Hong Kong posted to social media.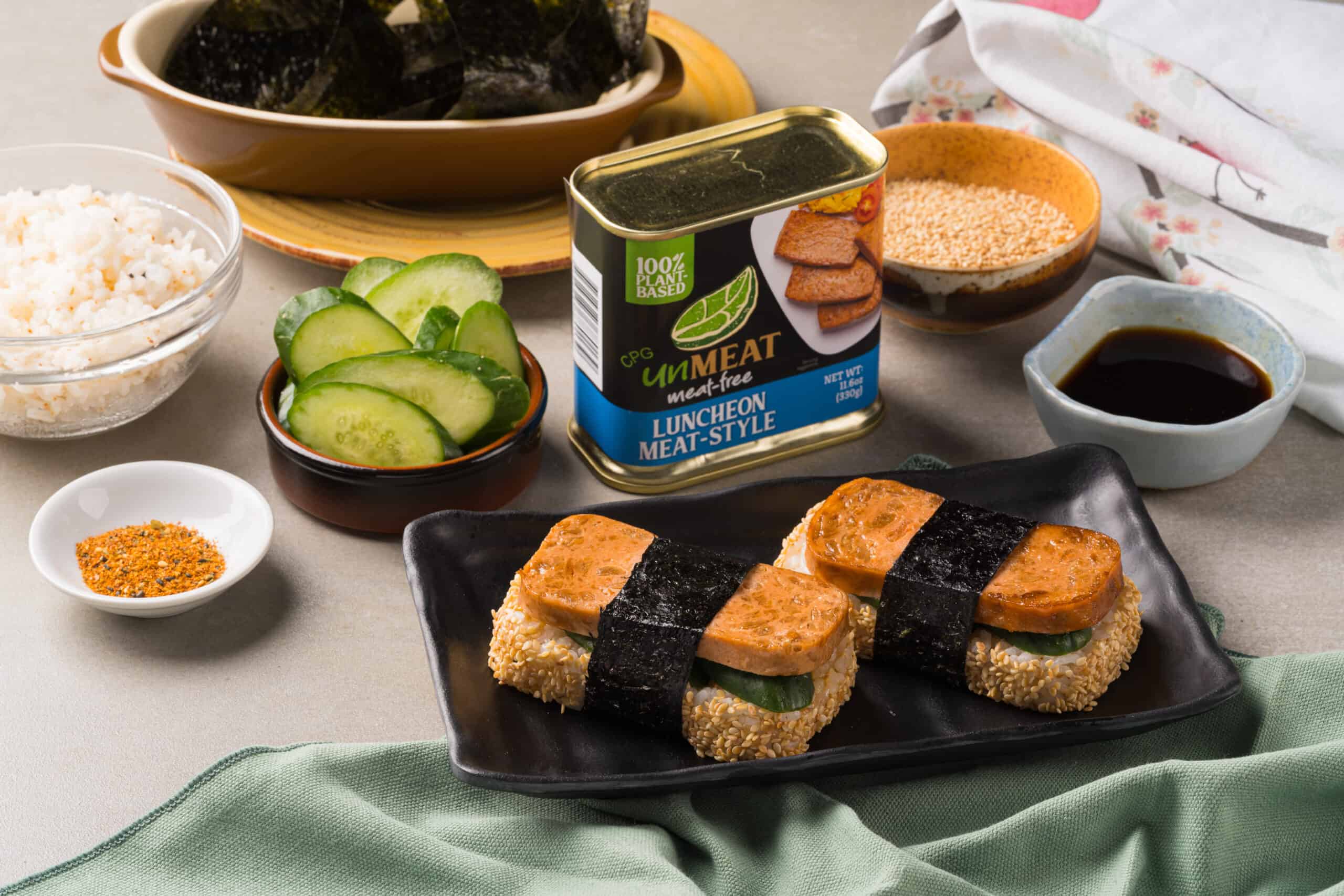 unMEAT
When the product arrived in the US last year, chef Reina Montenegro's vegan restaurant Chef Reina in Brisbane, CA was one of the first places in the country to serve the vegan spam before its availability was expanded elsewhere.
In August, the Philippines' largest branded food company, Century Pacific, also launched a vegan spam through its unMEAT brand. The brand offers two varieties of plant-based luncheon meat, Luncheon Style Meat and Burger Style Luncheon Meat, for the US market and are available through online retailers such as GTFO It's Vegan! and Weee!, along with select stores throughout the Midwest and East Coast.
For the latest vegan news, read: