Hyatt's newest resort, Impression Isla Mujeres by Secrets, is hoping to be the model in the luxury tourism space through its conservation efforts.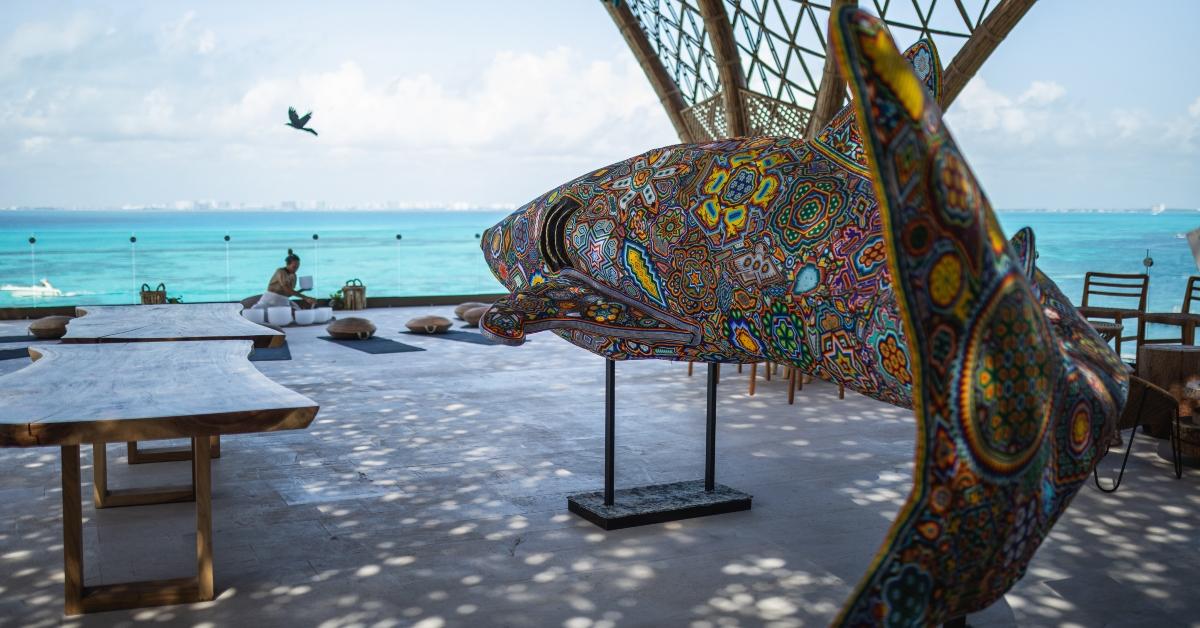 Opening its doors in May 2023, Impression by Secrets — which is part of World of Hyatt's "The Inclusive Collection" — is setting the standard for luxury travel through its sustainability efforts and eco-friendly practices. Located just a few miles off the coast of Cancun, the island of Isla Mujeres has become a popular tourist destination for its vibrant turquoise waters and eclectic marine life.
Situated on a cliffside, Impression by Secrets is the ultimate getaway for those seeking upscale amenities, featuring unlimited gourmet dining, spirits, activities, and more.
Article continues below advertisement
But while the hotel boasts an impressive collection of endless privileges — which is covered in your all-inclusive stay — it's what the boutique resort is doing offshore that is really making a difference within the community.
Hoping to be a model in the affluent tourism space, Impression by Secrets is not only highlighting that their guests enjoy an elevated experience with endless luxurious amenities, but the Isla Mujeres resort is making strides in sustainability by promoting environmental awareness through its partnership with the nonprofit organization, Saving Our Sharks.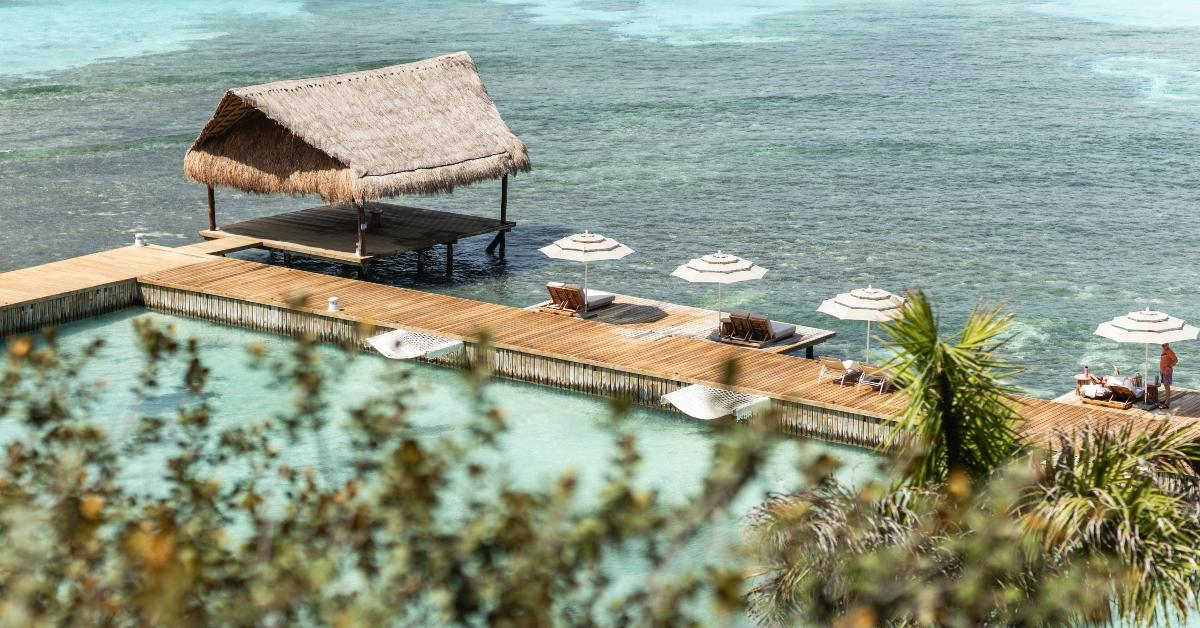 Article continues below advertisement
World of Hyatt's Impression by Secrets promotes conservation and ecotourism through partnership with Saving Our Sharks.
Fishing for sharks is a tradition on Isla Mujeres that has been prevalent for more than 60 years. With a goal of combating the killing of the misunderstood aquatic species, Saving Our Sharks and Impression Isla Mujeres have joined forces to educate and inform the local fishermen as well as guests.
Walking through the expansive resort, every detail of Impression by Secrets is targeted toward making its mission of shark conservation clear. From the colorful shark mural by world-renowned artist Wyland to the 19 shark mosaics by Carlos Menchacha that are scattered throughout the property, guests can also engage in a self-guided tour throughout the property and access facts about wildlife conservation through QR codes thoughtfully placed alongside each sculpture.
Article continues below advertisement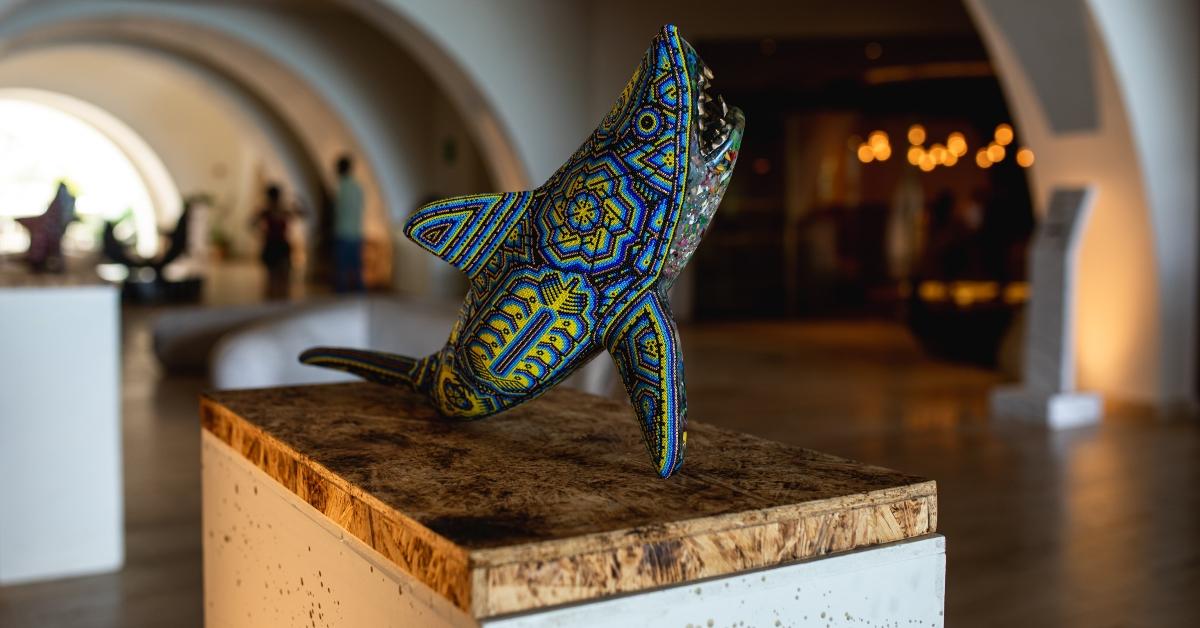 Aside from simply showcasing its alliance with Saving Our Sharks Foundation, a percentage of guests' stay will go towards the nonprofit. Saving Our Sharks' Executive Director Luis Lombardo and Development Manager Angie Arenzana spoke with Green Matters, explaining that the money raised by the hotel will compensate local fishermen, so they will stop fishing for sharks.
Article continues below advertisement
Lombardo and Arenzana tell us that instead of selling the fish carcass, the foundation is monetarily compensating the fishermen for exactly what they would profit from the shark. Saving Our Sharks is also teaching the generational fishermen how to properly dive with sharks for future business endeavors.
They are providing them with financial training on how to run a business, tourism hospitality, learning English, and other skill sets.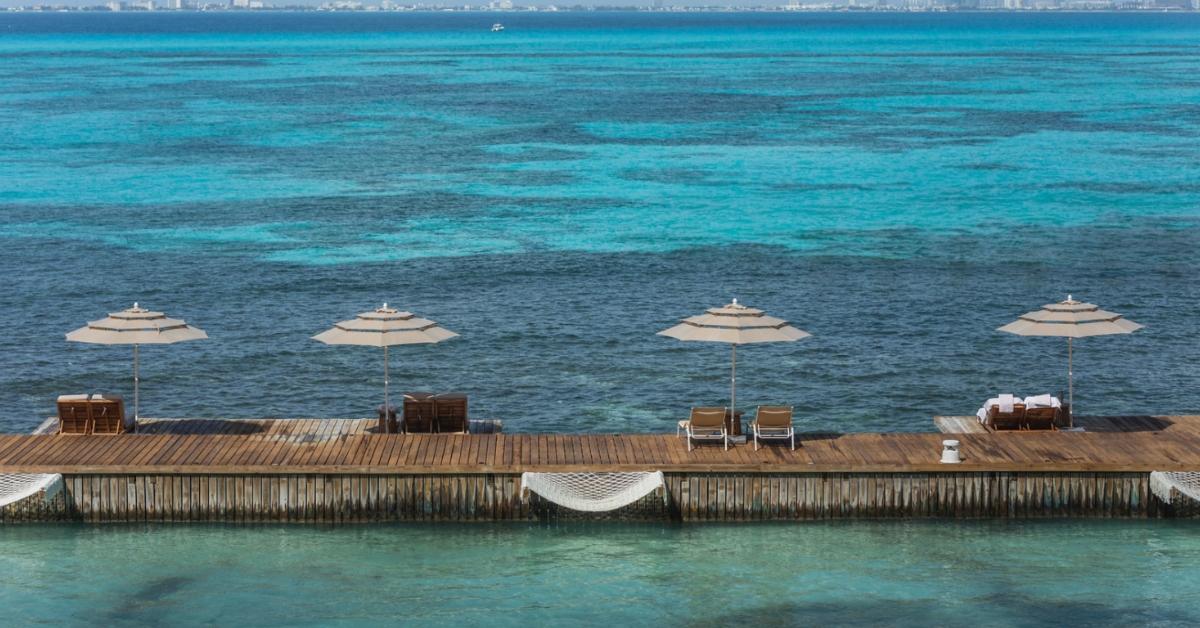 Article continues below advertisement
With interconnectedness at the forefront, the goal is conservation and educating people on the importance of preserving sharks and why our ecosystem cannot survive without them.
In 2023, the organization is estimated to have saved about 3,000 sharks in the Isla area. By the end of the year, Lombardo hopes that the fishermen will be operational in their shark diving excursions — something that will be offered at Impression by Secrets as well as the local Cancun area.
"The beauty of this place, that's what makes it special," Lombardo tells Green Matters. "So we have to take really good care of it so everyone in this area and everyone working in tourism should be aware that we have to be taking care of our natural resources."
Article continues below advertisement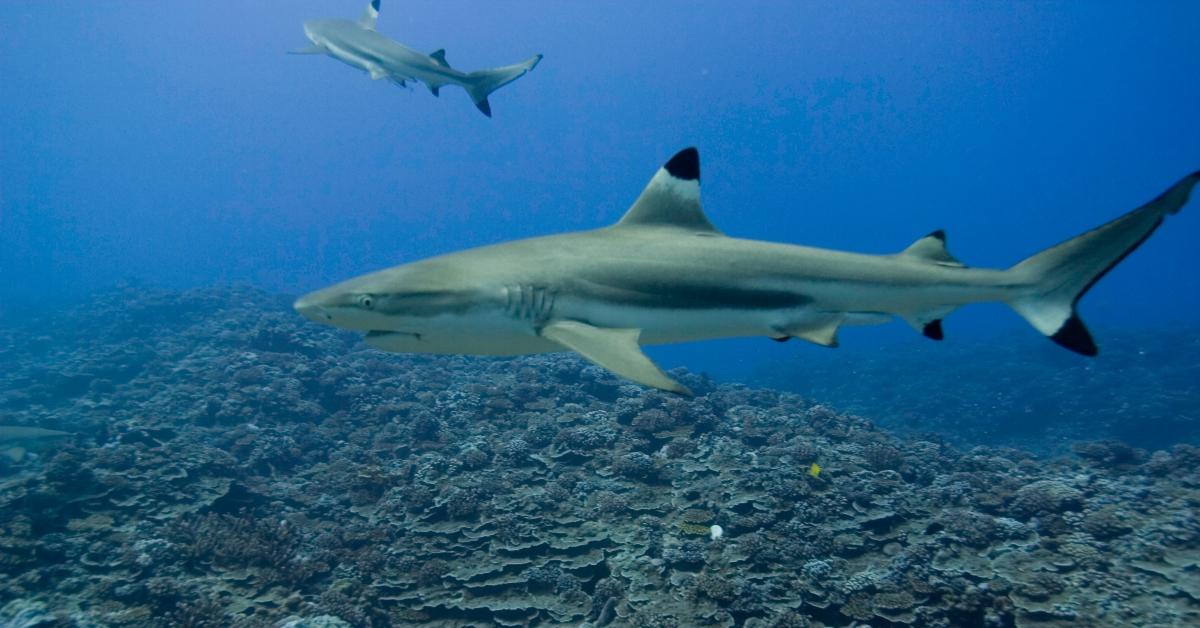 Impression by Secrets Isla Mujeres is amplifying its sustainability efforts.
In addition to promoting marine life conservation, the resort continues to echo its mission of intersecting luxury travel with sustainable practices. In July 2023, the hotel unveiled a new collaboration with digital artist and designer Andrés Reisinger. The "Impression, Sunrise" exhibit invokes the spirit of art meeting action, inviting guests to enjoy a series of thought-provoking digital images.
Article continues below advertisement
Aligned with the hotel's mission of highlighting the important message of conservation, Reisinger notes that people and the ocean are "all the same."
"That dividedness is trying to say that they are some and we are completely different and that is our way to erase guilt, to erase consciousness for everyone, and to try to gain control of what people think of the world we live in," the Argentinian artist tells Green Matters. "We are actually all the same."
"Whatever happens to the ocean happens to us."
Article continues below advertisement
While many will note the impressive resort's luxurious amenities and green practices, such as no single-use plastics on the property and solar panels for hot water heating, it's the hotel's undeniable effort toward a long-term plan of helping the ecosystem and fostering a relationship with locals that is truly what's monumental in the tourism space.
So, when you sip on a cocktail (or two) by one of several infinity pools on the property, just know that you're serving more than just yourself at Impression by Secrets — you're consciously making an effort towards preserving the marine life and the local community on the island of Isla Mujeres.