This week, fast-food giant McDonald's made its plant-based burger McPlant part of the permanent menu at all of its locations in the Netherlands. The move follows a successful test launch of the McPlant in the country last year.
"We are pleased with the permanent place of the McPlant on the menu," Stijn Mentrop, McDonald's Netherlands Marketing Director, said in a statement. "During the temporary introduction last year, we received many positive comments from our guests about the taste of the McPlant."
McDonald's only plant-based burger option features a vegan Beyond Meat patty with tomato, lettuce, onion, pickle, mustard, and ketchup, along with dairy-based cheddar cheese and egg-based mayonnaise—but it can be made vegan-friendly by asking to omit these animal products. 
McDonald's
According to McDonald's, the McPlant is meant for vegetarians and flexitarians who want to avoid or reduce their meat consumption. 
"We find it important to move with the preferences of our guests, who expect more and more variety," Mentrop said. "We have been offering tasty alternatives for chicken with our veggie products for some time, and now we are doing the same for beef." 
Where to find the McPlant?
Since its debut in 2020, the McPlant has been expanding across international markets, including Sweden, Denmark, Austria, the United Kingdom, and Ireland. Earlier this year, it launched across Australia and recently arrived in Portugal nationwide. 
While most countries that offer the McPlant serve it with dairy cheese and egg-based mayo, the United Kingdom took a different approach and is offering the meatless item fully vegan with the addition of vegan cheese. The chain also cooks the burger on dedicated equipment and has had the menu item certified vegan by the UK's Vegan Society.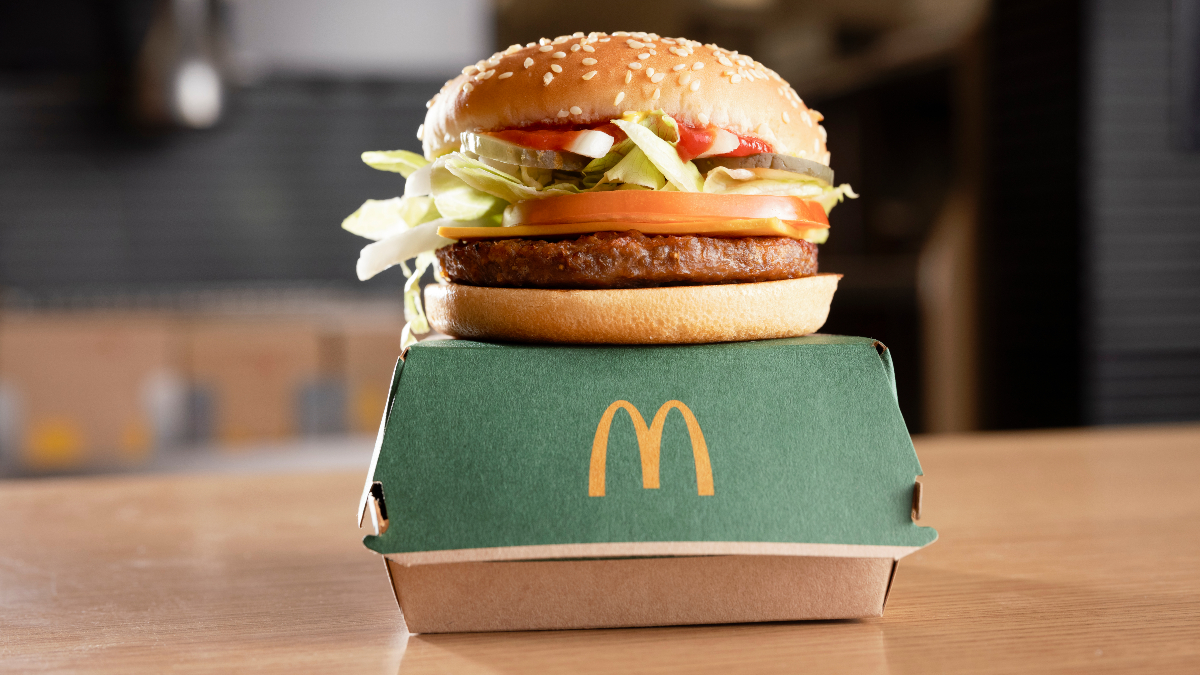 McDonald's
It seems that McDonald's is aiming to stay informed of consumer demand for plant-based options on a country-by-country basis. However, the rising interest in meatless fast food is looking promising, especially when compared to other fast-food chains that are way ahead of the game in terms of plant-based offerings. 
Burger King, for example, has evolved its menu well beyond just a plant-based burger in recent years, offering entirely vegan locations in some countries as well as meat-free options of every menu item in other countries. 
Despite being slow to the game, Gráinne Allen, Director of Food and Innovation for McDonald's UK and Ireland, recently told Farming Independent that the chain is "delighted" at how well the Beyond Meat-made menu item has been received since its debut in Ireland and the UK earlier this year. 
"In January, we launched our McPlant across all our stores in Ireland," Allen said. "We are delighted with how the burger has been received by non-meat eaters and meat eaters alike."
"Our customers love the range of options we provide, and we keep a close eye on food tastes and trends—including demand for meat-free alternatives—and continue to evolve our menu to give our customers the choices they want," he said.
McDonald's tests McPlant in the US
Stateside, McDonald's first began testing the McPlant late last year at eight locations in California, Texas, and Louisiana. In March, the chain expanded the test to approximately 600 additional locations in the San Francisco Bay area and the Dallas-Fort Worth region.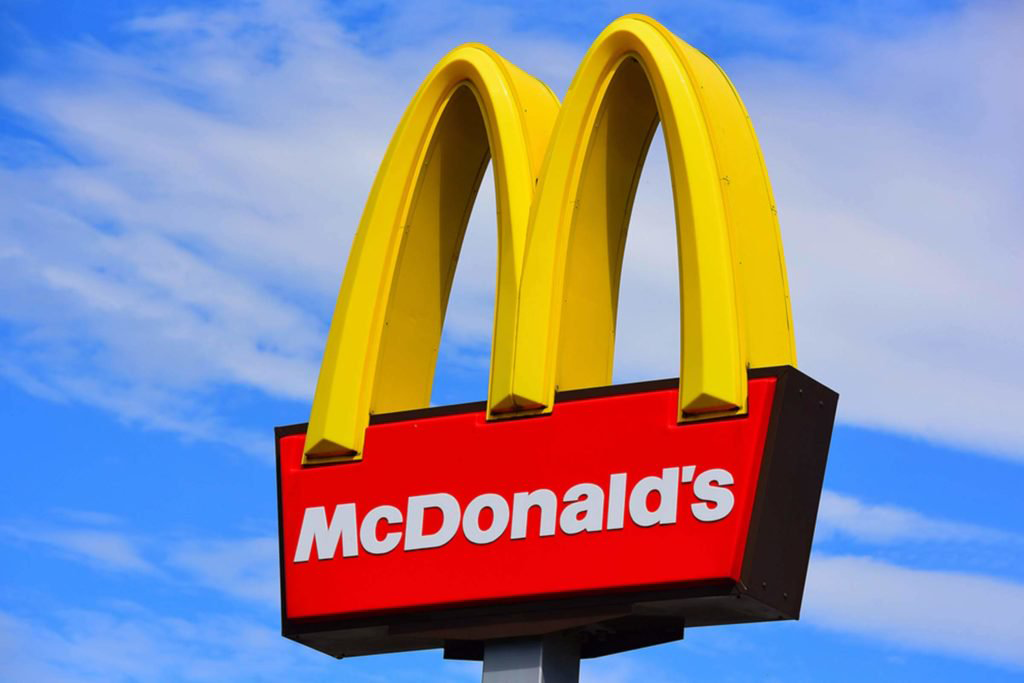 However, despite optimistic predictions by Wall Street analysts based on the McPlant's success in the first test markets, McDonald's recently ended the US trial with no formal plans to expand the meatless offering nationally.
Restaurant industry publication Restaurant Business Online speculates about why the McPlant trail may not have been as successful in the US, noting that a number of the trial locations were in smaller towns, where plant-based products do not tend to be as popular compared to urban cities. 
"The decision to pull the product adds to the mixed messages from the fast-food business regarding its interest in plant-based menu items," the publication notes. 
Where is McDonald's going with its meatless offerings?
Despite the mixed messaging, Beyond Meat is still working with McDonald's on the McPlant platform, which, in addition to the burger, can result in other plant-based offerings in markets worldwide.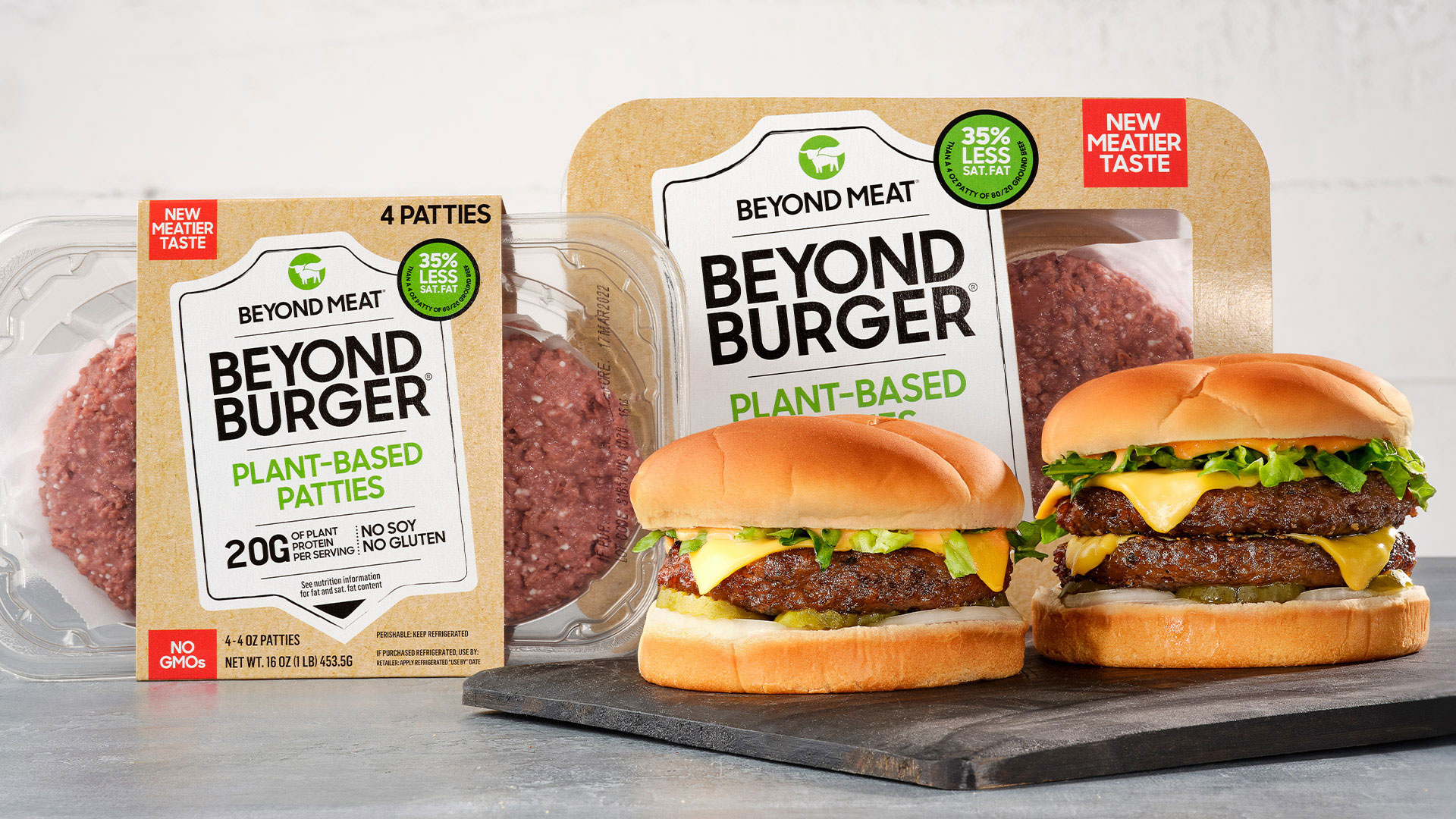 Beyond Meat
In 2021, Beyond Meat became McDonald's preferred plant-based burger supplier after both parties signed a three-year deal to develop the McPlant platform exclusively for McDonald's. 
"We are proud to enter into this strategic global agreement with McDonald's, an exciting milestone for Beyond Meat, and look forward to serving McDonald's as they bring expanded choice to menus globally," Brown previously said in a statement sent to VegNews. "We will combine the power of Beyond Meat's rapid and relentless approach to innovation with the strength of McDonald's global brand to introduce craveable, new plant-based menu items that consumers will love."
For the latest vegan news, read: