I​​t seems that every week in the world of vegan food news is more exciting than the last and this week is no exception. Miyoko's Creamery is always innovating vegan cheese and this week's limited launch of Smoked Gouda is a must-try buttery and smokey masterpiece. Daiya is also giving us something savory for fall with the launch of its flatbread line. SpongeBob is probably already a fan of Veggie Grill's new crabby patty. And can chickpeas be made into yogurt? Read on for more. 
1Miyoko's smoked gouda
Miyoko's Creamery makes some of the best artisanal vegan cheese around and in recent years, the company has branched out into interesting formats such as liquid mozzarella, feta made with watermelon seeds, and more. 
Miyoko's Creamery
This week, Miyoko's is giving us a limited-edition cheese wheel to be excited about. Rolling out at Whole Foods Markets for a limited time (check yours for availability), the new Miyoko's Smoked Gouda cheese is made from a base of cashews and features a buttery texture along with a smokey flavor. 
In other Miyoko's news, the company is setting off on a tour to sample its products in dishes such as vegan mozz-topped pizza and crusty French bread slices slathered in European Cultured Style Butter. 
Its truck will hit stops in Southern California (September 15 to October 15), Arizona (Phoenix area from October 19 to October 22) and Texas (San Antonio and Austin from October 27 to November 7). 
2Crabby Patties at Veggie Grill
This week, Veggie Grill spiced up its menu with an exciting vegan seafood addition: the Spicy Crab Cake Sandwich. The new item features a crab cake patty made by vegan brand Hungry Planet, tomato, guacamole, house-made coleslaw, and Veggie Grill's Bayou-inspired Cajun Devil Sauce.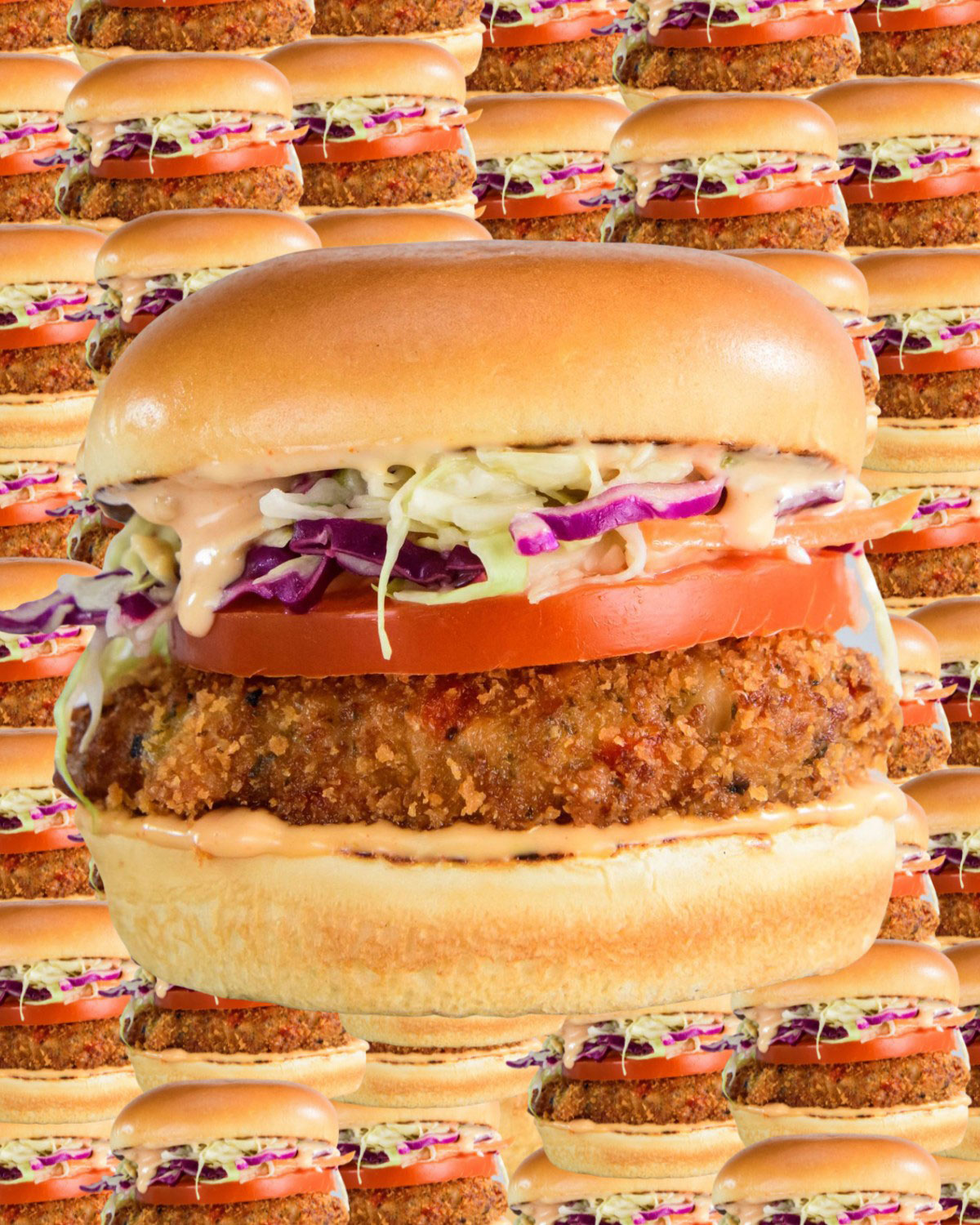 Veggie Grill
"The introduction of the delicious Spicy Crab Cake Sandwich speaks to Hungry Planet's versatility. It is a great example of how Hungry Planet can be implemented on a menu in unique ways that surpass the normal plant-based chicken and beef options," Jody Boyman, Hungry Planet co-founder and Chief Purpose Officer, said in a statement. "As a loyal Veggie Grill customer from the beginning, I'm thrilled by our collaboration and am looking forward to the success it brings to both our businesses." 
The new Spicy Crab Cake Sandwich is now available at all 30 Veggie Grill locations in California, Massachusetts, New York, Oregon, and Washington. 
3Daiya's fancy flatbreads 
Daiya might have started with a handful of melty cheese products but the brand is now in just about every part of the store—from cheesecakes in the frozen desserts aisle to cheeses in the fridge and boxed mac and cheese on shelves. 
This week, the brand expanded its frozen meals category with the launch of flatbreads, each topped with its own vegan cheeses, in three flavors: Mushroom, Caramelized Onion & Fig; Tomato, Sunflower Seed Pesto, & Arugula; and Meatless Italian Sausage Style Crumbles, Roasted Pepper, & Kale. At a suggested retail price of $8.99 each, these flatbreads are coming to major retailers in North America.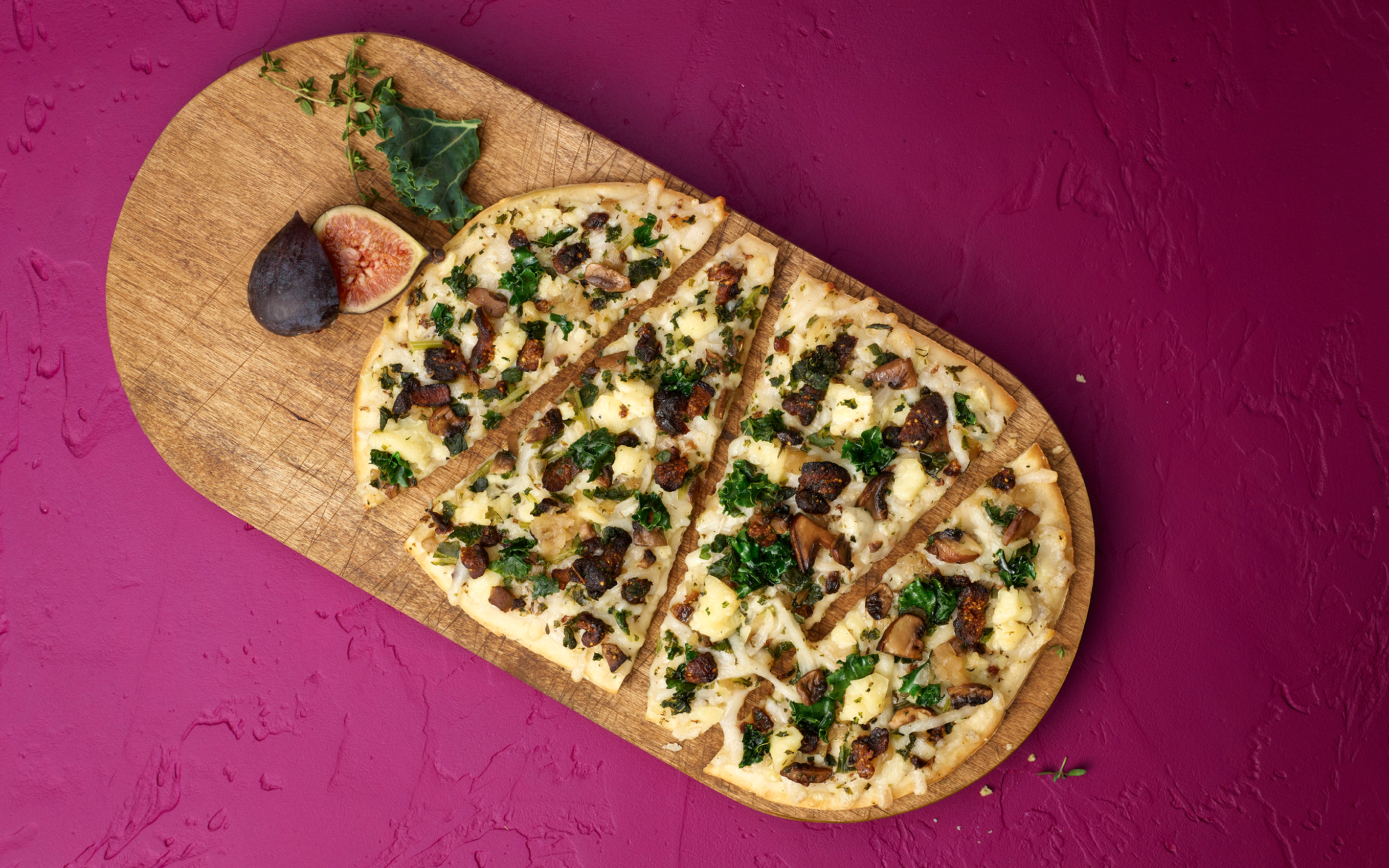 Daiya Foods
"At Daiya, our longstanding tradition of breakthrough plant-based discoveries continues with our first-to-market flatbreads," Dan Hua, Daiya's Vice President of Marketing, said in a statement. "We know that consumers are often still choosing to cook at home, versus eating out as a result of the pandemic, and so we wanted to ensure they had the option for both a quick and convenient, yet delicious-tasting flatbread that was both plant-based and allergen-friendly."
Want even more options? Daiya also offers vegan pizzas in 10 flavors, including Supreme, Cheeze Lover's, and Meatless Pepperoni Style.
4Vegan chickpea yogurt
With hummus among us, chickpeas as a base for creamy products isn't a new thing. But can they be made into yogurt? The innovators over at CHKP have done just that with a brand new vegan yogurt line made with the nutritious legume. CHKP yogurt is higher in protein than yogurts made with other bases such as soy, almond, and coconut.
Currently, the new allergen-friendly yogurt is available in vanilla, strawberry, blueberry, and plain varieties at grocery stores in the New York City area and nationally through vegan marketplace PlantX, with Whole Foods Market locations on the horizon.
CHKP is part of the first cohort of brands accepted into the Local and Emerging Accelerator Program (LEAP), a 12-week program run by Whole Foods that develops new, mission-driven brands through mentorship, education and the potential for financial support to promote business growth.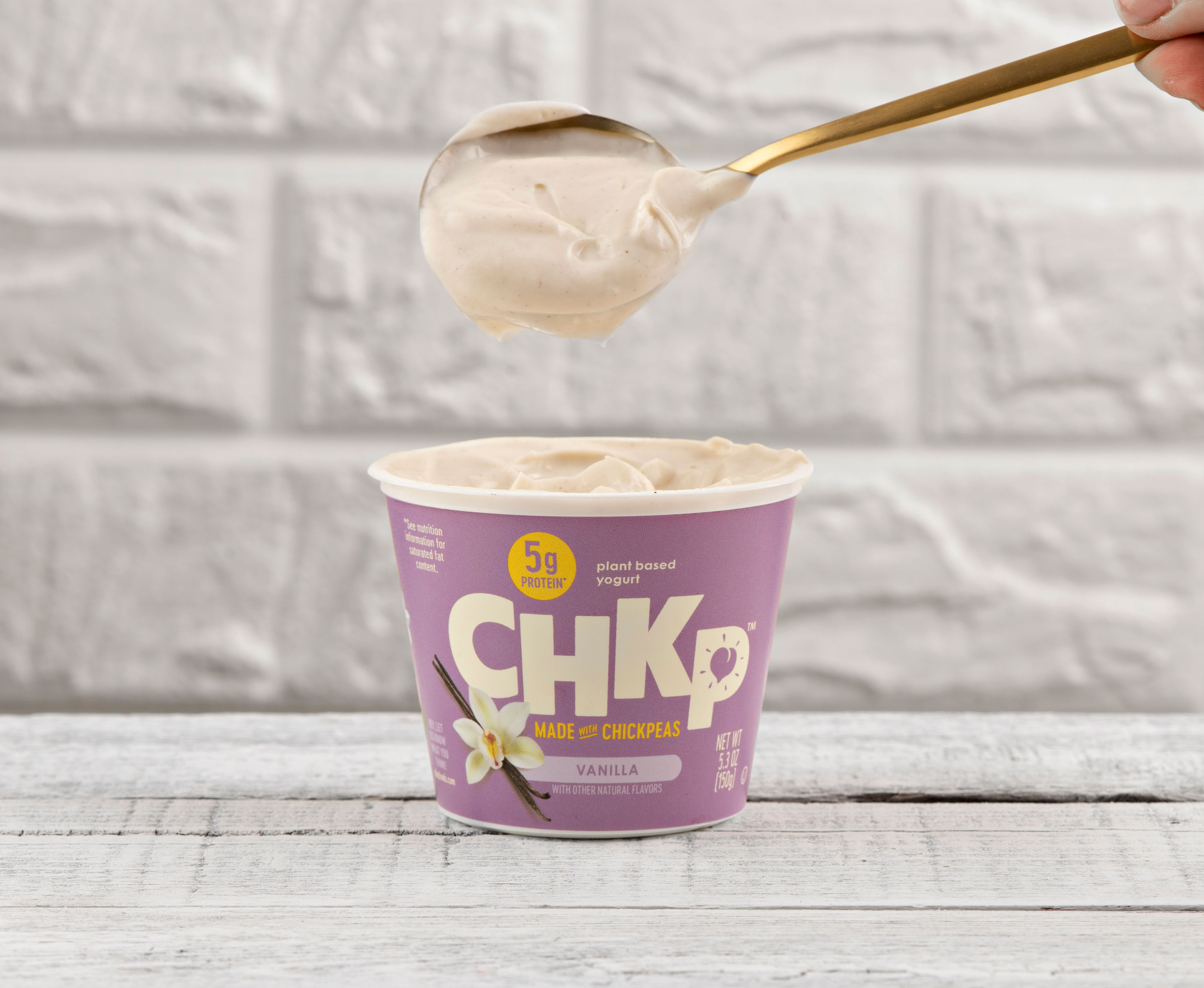 CHKP
"We look forward to sharing valuable insights into marketing best practices, strategy and channel development to help expand the cohort members' brands while preparing to introduce their products to Whole Foods Market shoppers," Will Betts, Vice President of Local Merchandising at Whole Foods Market said in a statement. "Whole Foods Market has long been committed to supporting small, local, and emerging producers, and LEAP enhances our ability to strengthen our relationships with local brands and elevate our product selection for communities across the country."
Thanks to this program, CHKP will be stocked by Whole Foods at its Northeast locations by the end of the year. 
5Coffee Cake creamers 
PSL season is upon us and some brands are going full-force with pumpkin spice. And while Nutpods is bringing back its pumpkin spice flavor for fall, the plant-based creamer brand is revisiting other cozy weather concepts.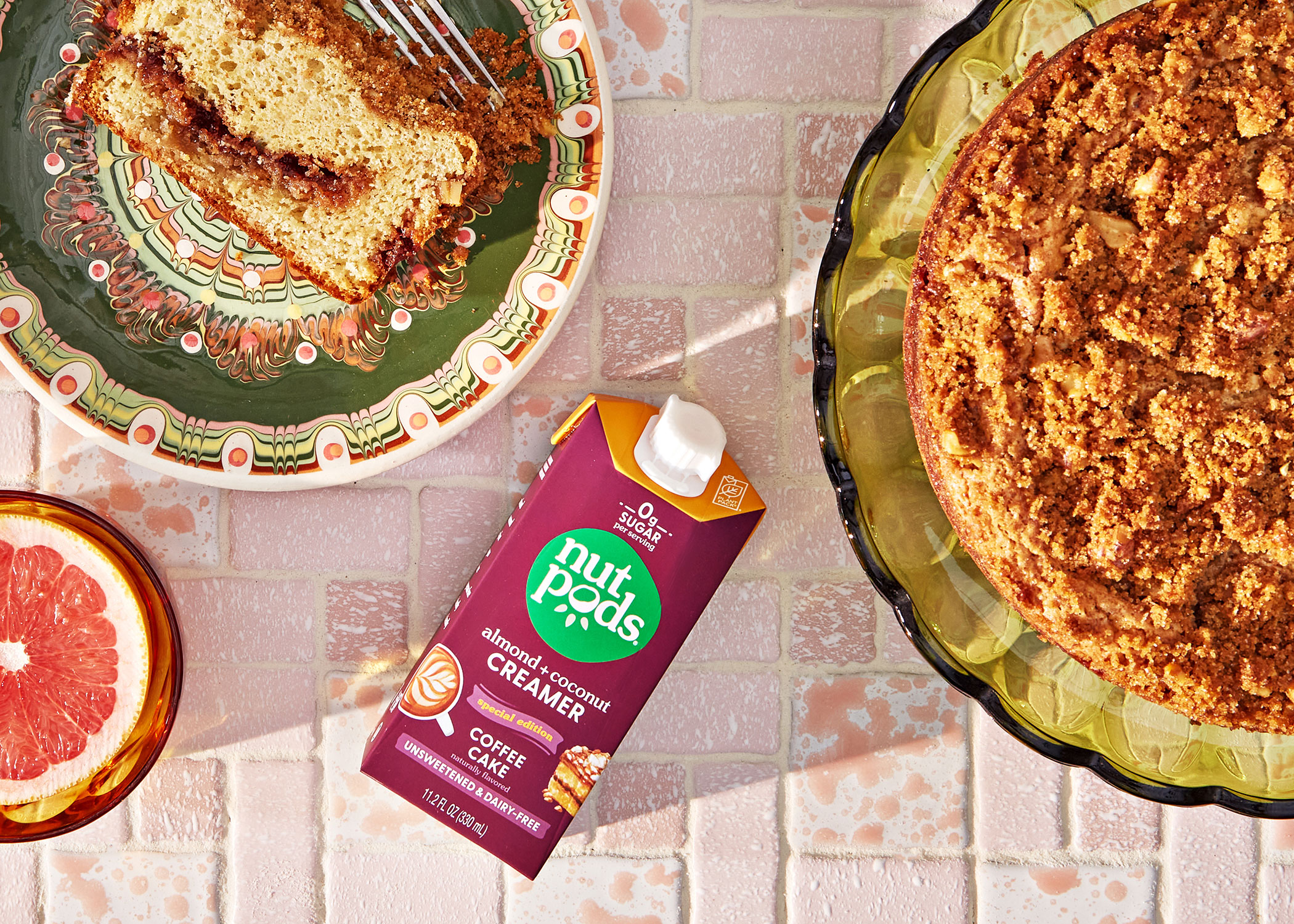 Nutpods
This week, Nutpods' Coffee Cake flavored vegan creamer is launching into retail for the first time and is now at Sprouts stores, and will hit Whole Foods by the end of September 2022 and Walmart by the end of October 2022. The Coffee Cake flavor—which Nutpods recommends to add to medium to dark roast coffee—first launched as a limited-edition option in January and quickly gained a fanbase, inspiring the brand to release more widely. 
"Coffee Cake has been our number one new flavor this year and so we're excited to make it available to fans in store," Nutpods Founder & CEO Madeline Haydon said in a statement.  "There's a reason it's called coffee cake, this flavor is the perfect pairing for your morning cup."
For the latest vegan news, read: