We're rounding up some of the coziest organic cotton pajamas to help you sleep soundly.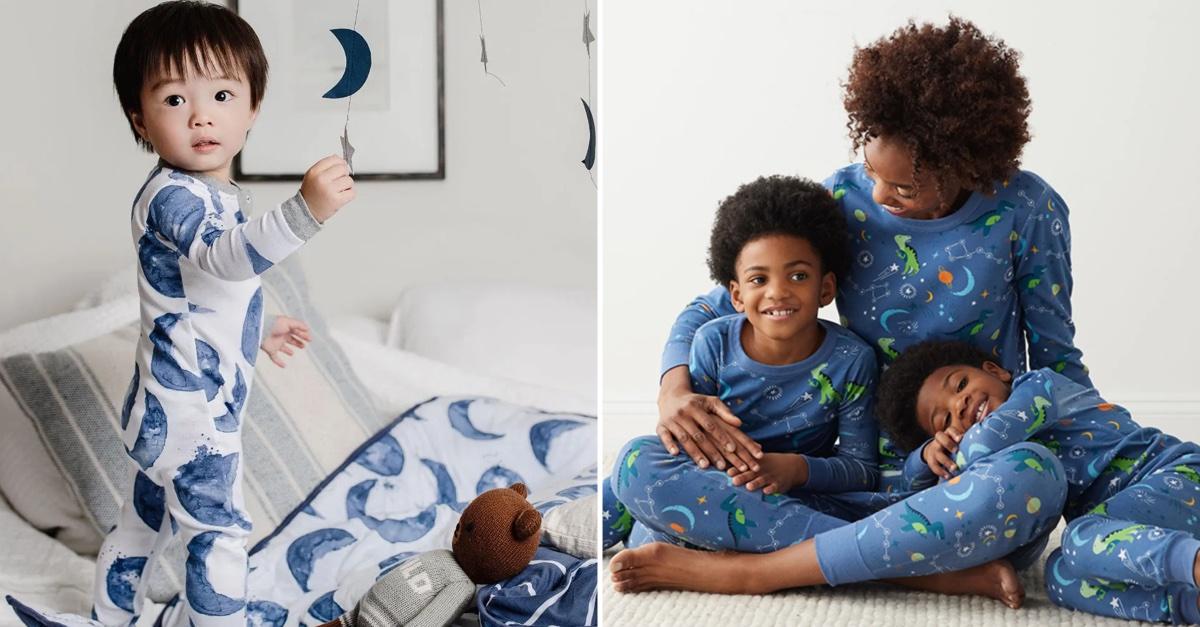 Transparency Matters: If you click on any links on this page, Green Matters may earn a commission (at no additional cost to you). Each item is hand-selected by editors with the planet — and people – in mind. All prices listed are accurate as of the time of publishing. Learn more about our affiliate policy.
Getting a good night's sleep is one of the most important things we can do for our bodies, our mental health, and our energy levels. I've dealt with insomnia for years, and I know how tempting it can be to buy a new mattress, sheets, pillow, weighted blanket and anything else that might possible help you sleep soundly. But for some, switching from the ratty PJ pants you've been wearing nightly since high school to cozy, well-made, organic cotton pajamas can be a simple swap that makes all the difference.
Article continues below advertisement
Fortunately, there are endless options when it comes to nicely-made pajamas that are also fairly eco-friendly, ethically-made, and composed of natural materials.
So, we're rounding up some of the best sustainable pajamas out there, for both children and adults of all genders. All of the jammies on this list are made from organic cotton — a material that is grown without pesticides, is known for being soft and breathable, and potentially less bothersome to those with sensitive skin, as per Recovo.
Coyuchi Women's Solstice Organic Chemise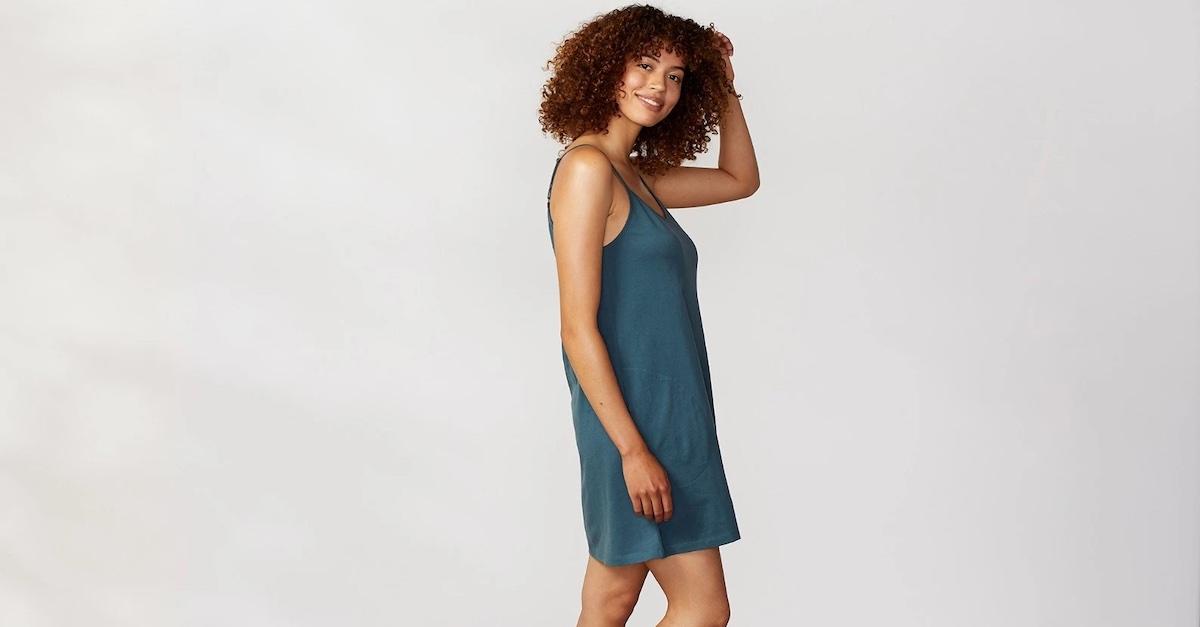 Coyuchi, a brand best known for its bedding products, offers an ultra-cozy organic cotton jersey shift dress "made for peak relaxation." It features adjustable shoulder straps (with plastic-free adjusters), side pockets, and two color options, but sizes only range from XS to L. The chemise is made of 100 percent cotton, both grown and knit in India, in a factory that recycles 98 percent of its wastewater.
All of Coyuchi's clothing is also GOTS, Made Safe, and Fair Trade Certified, and the brand is a member of 1% for the Planet. Other PJ offerings from Coyuchi include Men's Organic Crinkled Pajama Pants ($78), Women's Solstice Organic Jogger ($58), and Men's Organic Knit Short Sleeve Tee ($38).
Article continues below advertisement
Pact Fireside Flannel Sleep Set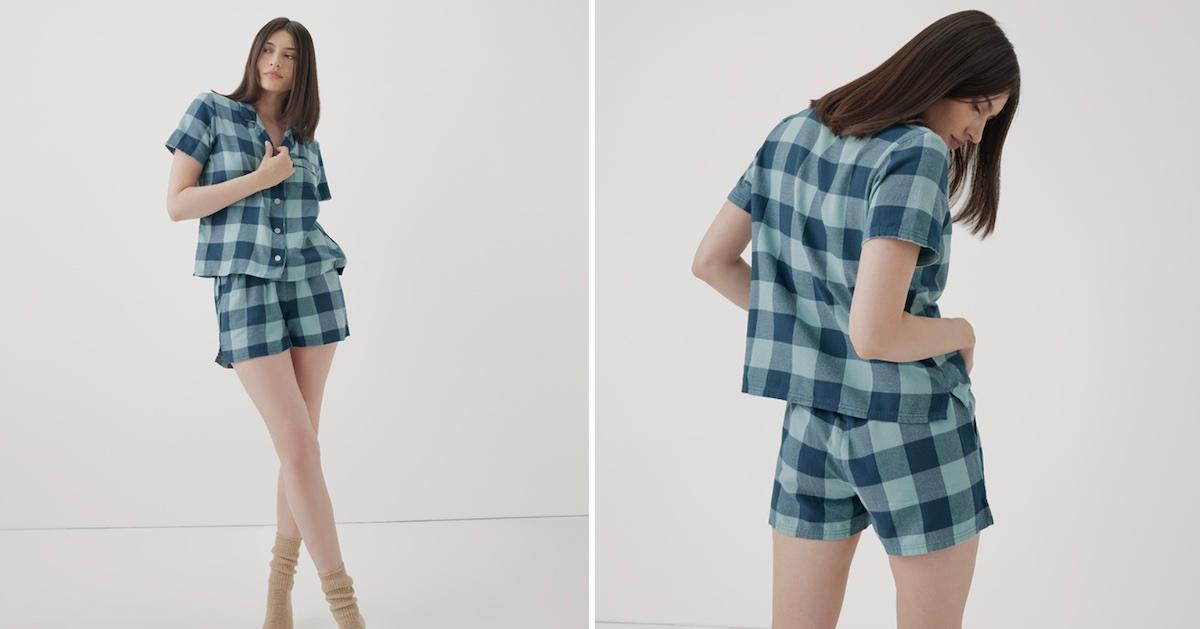 There's nothing cuter than a matching set of flannel PJs. Pact, a fan-favorite brand known for its organic cotton clothing and bedding, offers a wide variety of jammies, including the adorable women's Fireside Flannel Sleep Set, which comes in four colorways and sizes XS through XXL.
The two-piece set, which features shorts and a buttown-down top, is made from 100 percent GOTS Certified Organic Cotton, in a Fair Trade Certified Factory in India. Pact offers plenty of other cotton pajama options, including the women's Breezy Light Gauze Sleep Pant ($64), the men's Cool Stretch Sleep Short ($44), and the men's Thermal Waffle Crew Neck ($68).
The Company Store Organic Cotton Kids' Pajama Set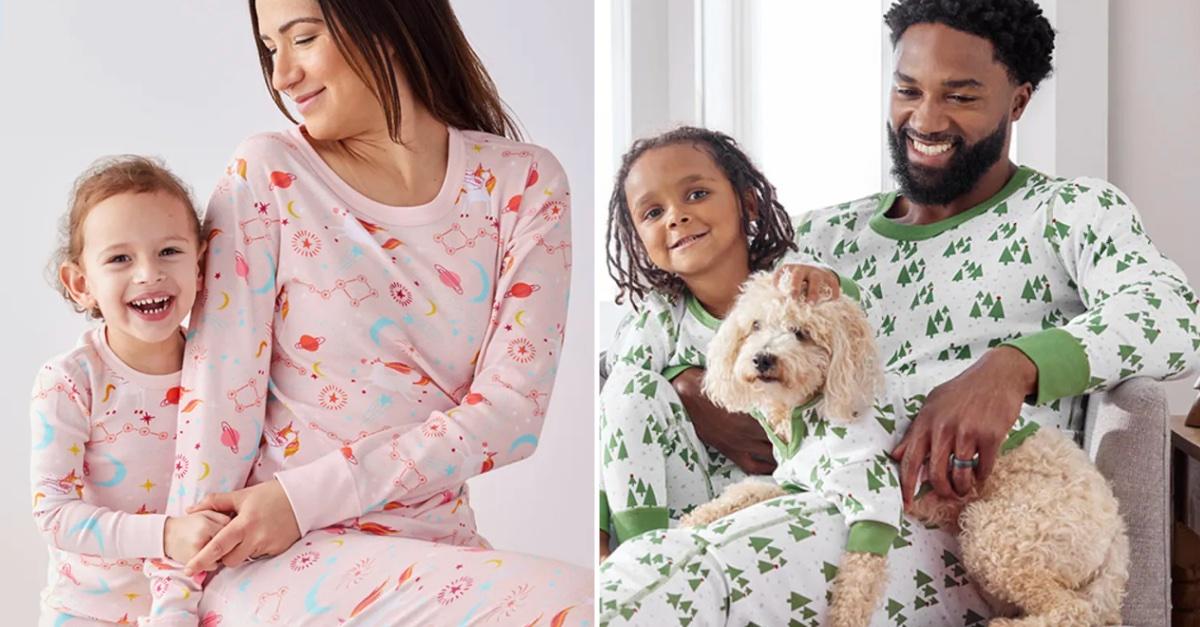 Originally founded in 1911, The Company Store specializes in bedding, bath linens, and loungewear, including pajamas, robes, and slippers. The brand even offers various matching PJ sets — as well as options for matching children and adult sets, so you can twin with your kids. The Organic Cotton Kids' Pajama Set comes in sizes 2T through 14/16, in a variety of patterns; you can also order the matching Organic Cotton Women's Pajama Set ($89) in sizes XS through XXL, the Company Organic Cotton Mens Pajama Set ($89), and even a set of Dog Pajamas ($29) so you can match your pup!
The sets are all made from long-staple, 100 percent organic cotton from Peru, as are all of The Company Store's many other PJ offerings.
Article continues below advertisement
Leena & Lu Pima Long Sleeve Jogger Set In Red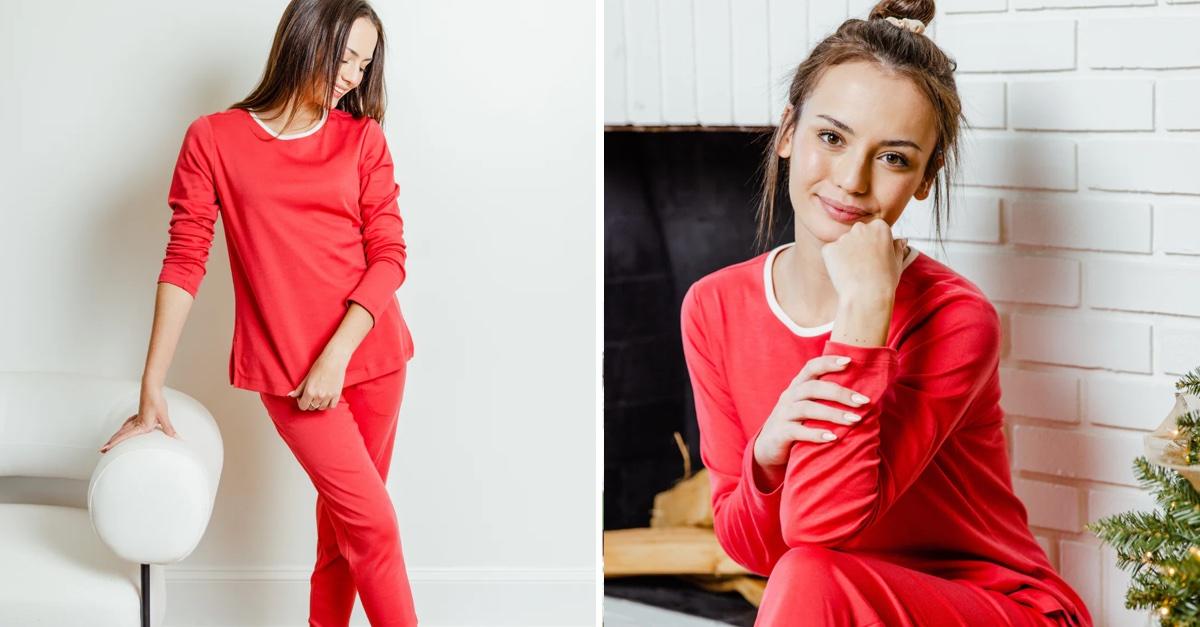 Leena & Lu specializes in 100 percent organic Peruvian cotton sleepwear for women and children. The company's garments are made in small, Fair Trade, women-run factories in Peru "that enable Peruvian women equitable access to the workforce."
The brand's Long Sleeve Jogger Set features a long-sleeve shirt and matching joggers, and comes in sizes XS through XXL. All of Leena & Lu's offerings are colored with eco-friendly and non-toxic dyes and mailed in plastic-free and compostable packaging. Plus, the company has various efforts to reduce fabric waste, including making and selling reusable cotton rounds and children's underwear, which they donate to those in need.
Burt's Bees Baby Organic Cotton Matching Family Pajamas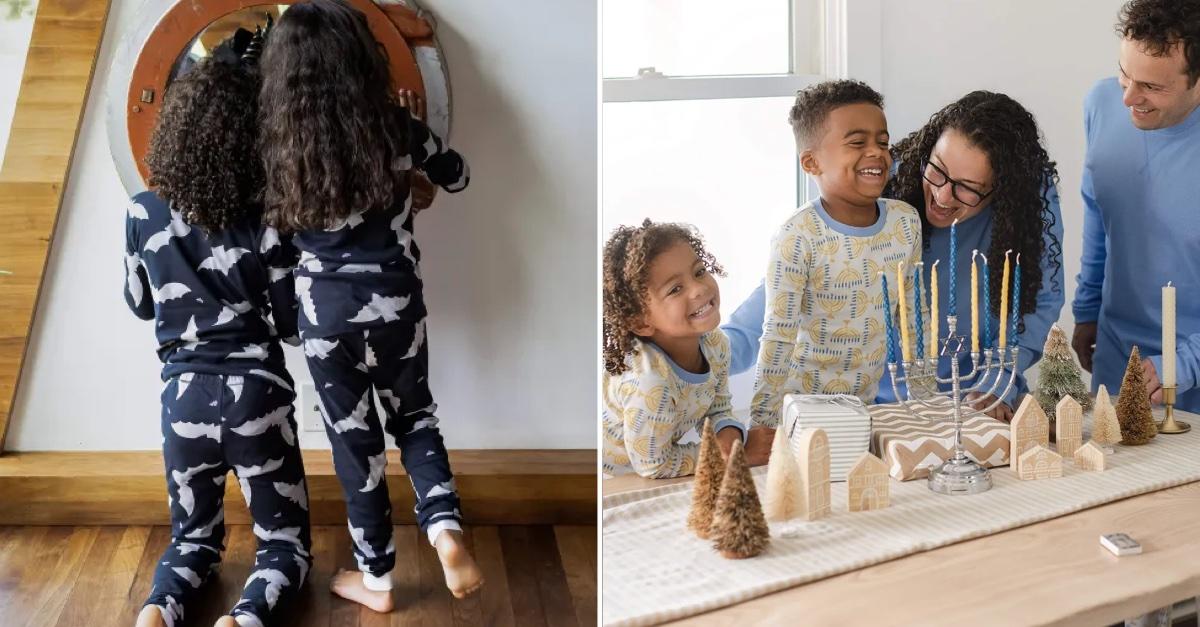 Burt's Bees offers organic cotton jammies, with sizes for babies as small as 0-3 months of age, all the way up through women's XL and men's XXL, so the whole family can match. Plus, there are even matching pet bandanas for some of the patterns. The brand's matching "famjams" sets come in a variety of colors and patterns, including special varieties for holidays from Halloween to Christmas.
Plus, many of the Burt's Bees baby and child sets feature gender neutral designs — and all the outfits are made from GOTS Certified Organic Cotton.