For Grammy and Oscar-award-winning artist Questlove—a founding member of legendary group The Roots—food is an important medium and the future of it is invariably plant-based. Questlove took to Instagram to share a recent interview he sat down for with Town & Country, partially captioning the post, "Plant food is the future, folks." 
The interview explored Questlove's love of food and his involvement in building a future food system that is more equitable and sustainable. The musical artist explained that his interest in plant-based food was piqued after tasting an Impossible Burger at an event attended by Shake Shack restaurateur Danny Meyer. 
"One day Danny Meyer was one of the people; we were having a Shake Shack versus Impossible Burger blind tasting, and I kept choosing Impossible Burger. That was my eureka moment: I jumped in with Impossible," Questlove told Town & Country. From there, Questlove imagined what else might be possible and took interest in other companies and products such as cereal brand Magic Spoon, mung bean-based JUST Egg, vegan seafood brand Ocean Hugger Foods, and Perfect Day—which uses precision fermentation to mimic dairy products without exploiting cows.
His entry into the plant-based food world was marked by the 2019 release of Questlove's Cheesesteak—his meatless take on the classic Philadelphia sandwich made with plant-based Impossible Meat. "I'm living a life now where I'm just discovering what my true purpose is. I didn't come out of the gate dreaming that one day I might be part of the solution that could help sustain the earth," Questlove said. "That's why I wanted to make [the plant-based] Questlove's Cheesesteak, to show people that foods don't have to be boring, you can be creative, and it can also be a step in the right direction."
"I'm really passionate about this stuff, and I want to change the conversation," he adds.
Quest loves plant-based food
Since that life-changing moment with the Impossible Burger, Questlove—an investor in Impossible Foods—has used his time to move the plant-based revolution forward, in part through the Future of Food Entrepreneurship Program. Here, Questlove empowers high schoolers from underserved areas by sending them to Northern California to work with food-technology companies to inspire them to build the future of food. 
"I'm all about the arts, but I think that people are now realizing that food isn't just for sustenance. Food is art, food is science, food is solutions, and food can be changed," Questlove said. "I'm here for this new revolution."
In addition to Impossible Foods, Questlove is also an investor in TheNotCompany, a Chilean vegan food tech company that raised $235 million last year with additional participation from world champion race car driver Lewis Hamilton and former Twitter CEO Jack Dorsey.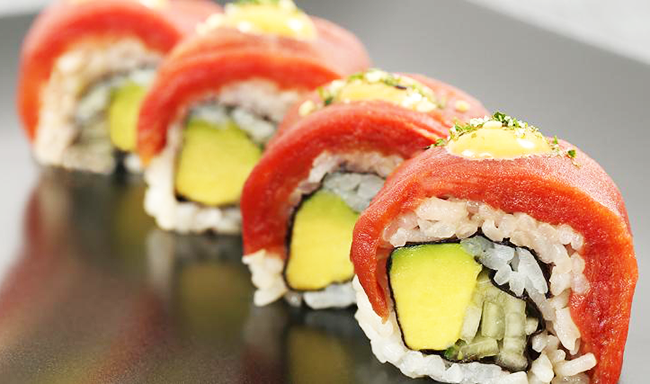 Ocean Hugger Foods
Personally, Questlove is exploring the gamut of plant-based food, particularly the seafood alternatives category. "I'm in a place now where for almost every plant-based company, I'm their rite of passage," he said. "Right now it's seafood time. I'm working with these new companies that are trying to figure out a more sustainable tuna or seafood for sushi. For me, the criterion is always still that it has to be tasty."
So how will the plant-based revolution come about? Questlove describes the shift music has undergone across genres in previous decades and draws that parallel to the food revolution, asking, "So why can't the food world be just as exciting? Food might be the one language that we all have to speak."
Celebrities invest in the future of food
Raising animals for meat, dairy, and eggs is not a sustainable way to feed the growing world population and many celebrities are using their influence and investing power to build a better food system.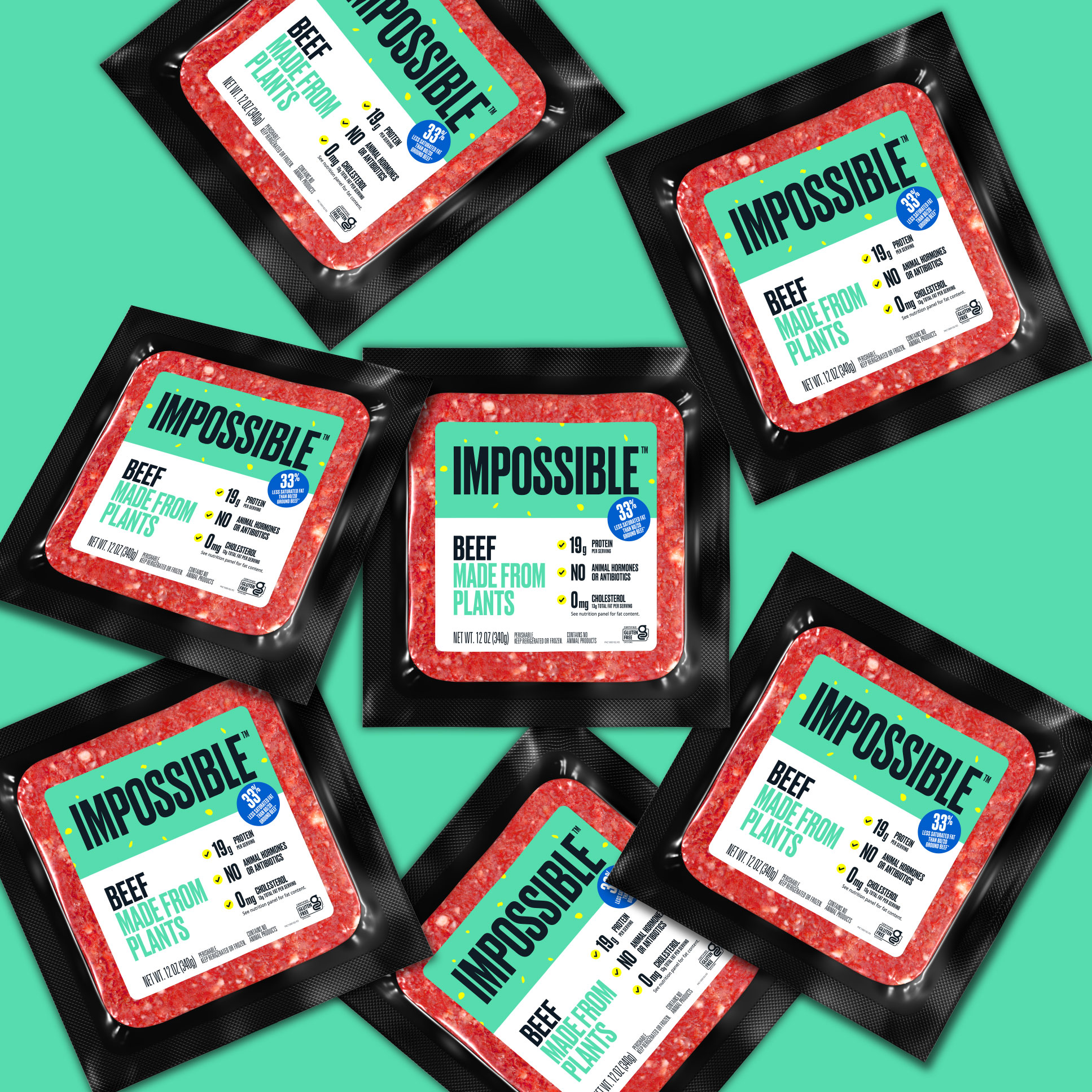 Impossible Foods
In addition to Questlove, Impossible Foods counts a large group of celebrities as investors. In 2019, the plant-based company raised a whopping $300 million from a group that included entertainer Trevor Noah, tennis legend Serena Williams, musician icon Jay-Z, Reddit co-founder Alexis Ohanian, and more. 
Competing brand Beyond Meat is also supported by celebrity investors, including NBA stars Shaquille O'Neal, Chris Paul, Victor Oladipo, and DeAndre Jordan; NFL stars DeAndre Hopkins, Malcolm Jenkins, and Derrick Morgan (and his wife Charity); and ski racer Lindsey Vonn, rock climber Alex Honnold, and snowboarder Shaun White.
Earlier this year, Kim Kardashian joined the vegan meat company as its first Chief Taste Consultant and used her influence to promote the plant-based meat company to her millions of followers. 
For the latest vegan news, read: