For Earth Week, we spoke with Eric Hansen, the Marketing Director of Nalgene Outdoor, on the historic origins of the company.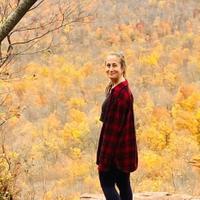 Article continues below advertisement
We're all about shying away from consumerism on Earth Day, which is partially why we're tuning in with Nalgene (their bottles literally last forever). The brand is also all about promoting exploration of the great outdoors, reducing single-use plastic, and — not to mention — they've been around for many years (much like Earth Day!).
This interview has been edited and condensed for length and clarity.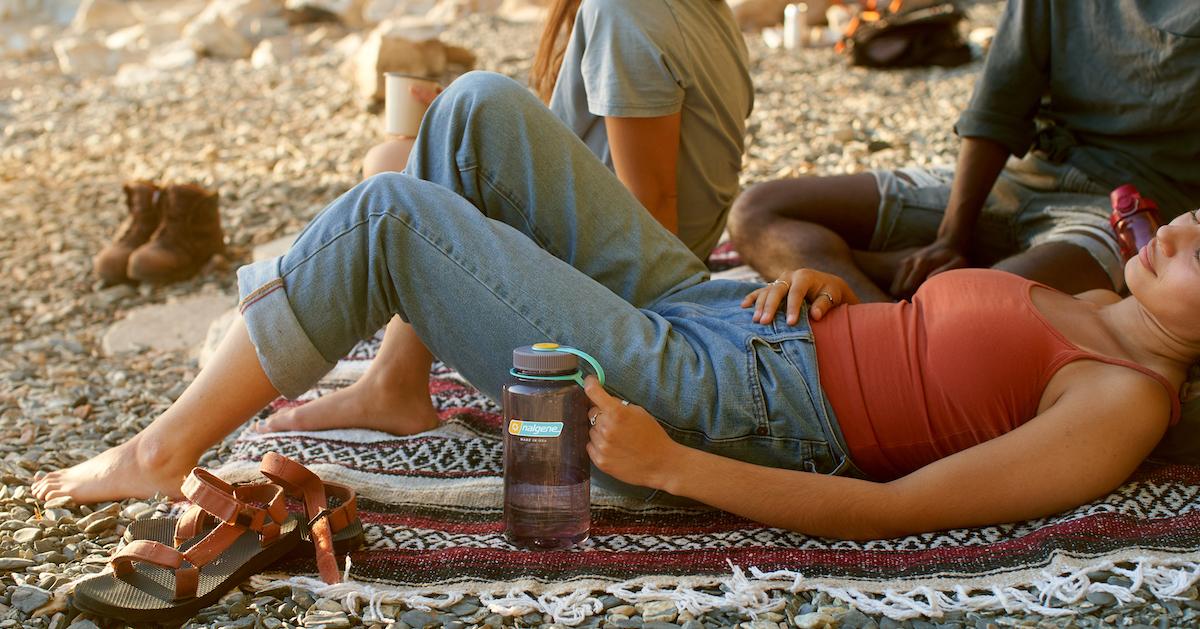 Article continues below advertisement
GREEN MATTERS: Tell us a little about the latest sustainability news with Nalgene.
ERIC HANSEN: As of January 2023, all Nalgene lifestyle water bottles will be manufactured with material derived from 50 percent certified recycled material — the company was first to market with this initiative in 2020 when it introduced a reusable water bottle made with repurposed material. Nalgene's next generation reusable bottles will continue to effectively reduce single-use plastics, and repurpose waste otherwise destined for landfills.
GM: Why is Nalgene's transition to 50 percent recyclables so important?
EH: In many ways this full conversion of lifestyle bottles fulfills our original promise to consumers over 70 years ago with the "OG" reusable bottle: to reduce the use and impact of single-use plastics on the planet. Ultimately, we're striving to make Nalgene bottles from 100 percent recycled materials and also maintain the same durability and high quality expected in a Nalgene bottle.
Article continues below advertisement
GM: What inspired the creation of Nalgene?
EH: Nalgene was born from science. Literally! Back in 1949, a Rochester, N.Y. chemist named Emanuel Goldberg developed the first plastic pipette holder. Obviously, it wasn't the kind of stuff you toss into your backpack for a weekend in the woods. But there were rumors floating around about scientists taking the smaller, more convenient bottles out of the lab and using them on hikes and excursions.
Article continues below advertisement
By the 1970s, this "unofficial" use for Nalgene bottles caught the eye of Marsh Hyman (President of the Nalge Company in Rochester, New York). Marsh had a son who was in the Boy Scouts. He and his fellow Scouts used Nalgene lab bottles on the trail. When he learned about these great new uses for his lab bottles, Marsh Hyman went to the Nalge Specialty Department with a mission: "Spread the word to outdoorspeople all over! Tell them about this new line of high-quality camping equipment."
As people began to drink more on the go and think about ways to save money and reduce waste by using a reusable bottle at school or in the office. That's when we went from being a camping/hiking/rock climbing product to more of an everyday bottle. We were "athleisure" before it was a thing. We added colors to our products in 2002, and the combination of colors and the macro trend to consume more water exploded our business.
Article continues below advertisement