We spoke with a Starbucks spokesperson and dumpster diver Anna Sacks, after she discovered endless waste outside a shuttered Starbucks store.
TikTok creator Anna Sacks, aka @thetrashwalker, has grown a following for exposing waste at restaurants, grocery stores, and other businesses. A video documenting her finds outside a shut down Starbucks shows just how wasteful the national coffee chain is, despite its programs aimed at reducing waste.
Article continues below advertisement
Green Matters got in touch with a spokesperson for Starbucks, who provided a reason for the mass trashing — we also spoke with Anna Sacks herself, who shed some light on why Starbucks' excuses aren't enough. Keep reading for the full story.
Article continues below advertisement
Dumpster diver Anna Sacks found food and other items in the trash outside a closed Starbucks.
In a June 20, 2023 video on her TikTok page, Sacks documented her visit to the outside of a closed Starbucks on the Upper West Side of New York City. The store had just went out of business, as she explained in the video. At the curb in front of the closed Starbucks were a number of trash bags waiting for pickup.
"My spidey trash senses were tingling," Sacks narrated as she opened the first trash bag. Inside the bag were tons of egg bites and croissants, still sealed in their packages. One of the croissants Sacks held up to the camera was marked "best by October 2023," which was still months in the future.
"OK, I'm gonna have egg [bites] for days. Still cold, and I will refreeze them even though they are thawed at this point," Sacks narrated.
Article continues below advertisement
The next bag Sacks opened was filled with coffee beans. "It is deep, wow," she said as she put her hand down into the neverending supply of beans (many of which she then took home).
Other food items Sacks found in the video included a box of Teavana Green iced tea, as well as brownies, croissants, and bagels, Kind Bars, and biscotti, all in individually sealed wrappers.
Article continues below advertisement
Why did Starbucks throw away food?
"In this video, Starbucks can confirm that the food pictured was no longer deemed safe to transfer or donate per food donation standards, and per policy were required to discard," a Starbucks spokesperson tells Green Matters exclusively via email. "The Starbucks FoodShare program was available at this store, and in partnership with Feeding America regular food donations went to the Food Bank for New York City."
It is unclear why the food was deemed unsafe to donate or transfer.
Additionally, the Starbucks spokesperson explains to Green Matters that when a company-owned Starbucks in the U.S. or Canada shuts down, the corporate policy is that "all product that is transferable should be transferred to a local neighboring store after closure." (Note the word "should," not "must.")
So was the food really was deemed unsafe, or did the store just not have strict enough closing protocols in place? (For the record, Sacks tells us that she and several of her "trashy friends" safely enjoyed the trashed egg bites.)
Article continues below advertisement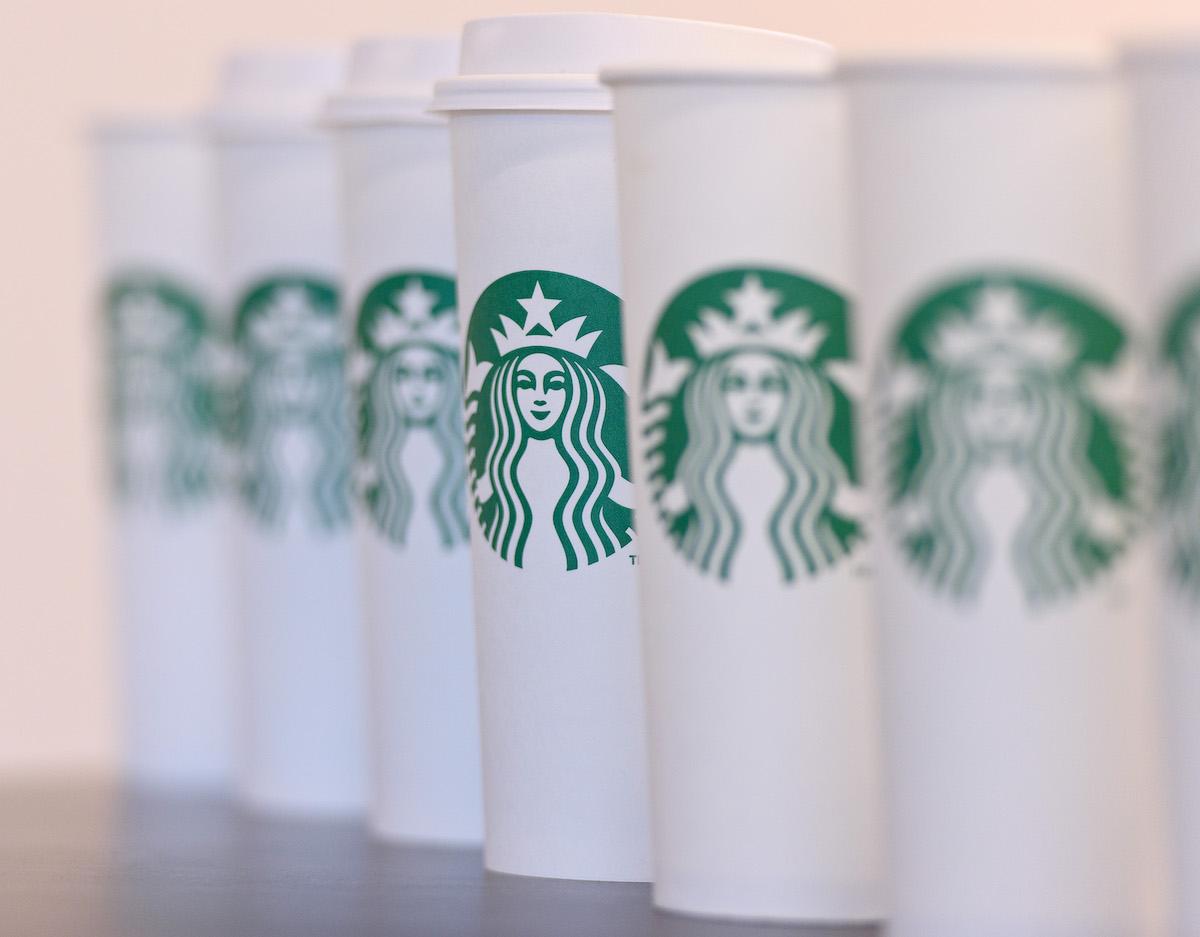 That said, even if one is to give Starbucks the benefit of the doubt and assume the above statement is true, the company's excuse does not apply to the inedible items Sacks found in Starbucks' trash.
In the video, she uncovered items like unused Starbucks paper cups, plastic cups, stirrers, gift cards, and a "million" napkins.
"There clearly was no safety issue with these these items," Sacks writes to Green Matters exclusively. "Instead, in my opinion, it was an issue of lack of store closing protocol."
Article continues below advertisement
"Instead of tossing usable items, Starbucks could transfer the supplies to another nearby store," Sacks tells us, adding that there is an existing Starbucks two blocks away, and another one opening one block away.
She also suggests Starbucks connect with local organizations that could benefit from donations of food and paper goods, such as the church across the street from the Starbucks that closed. If that isn't an option, she feels "Starbucks could informally gift these items to the local community by setting up a free table inside or outside the closing store."
"More broadly, I have found that retailers closing results in a lot of unnecessary waste whether it's a Starbucks store, pharmacy, restaurant, health food store, toy store, or stationary store," she continues. "I would like to see NYC's City Council create store closing protocol that requires retailers to at least make an effort to donate, sell, or otherwise reuse unwanted items."
Article continues below advertisement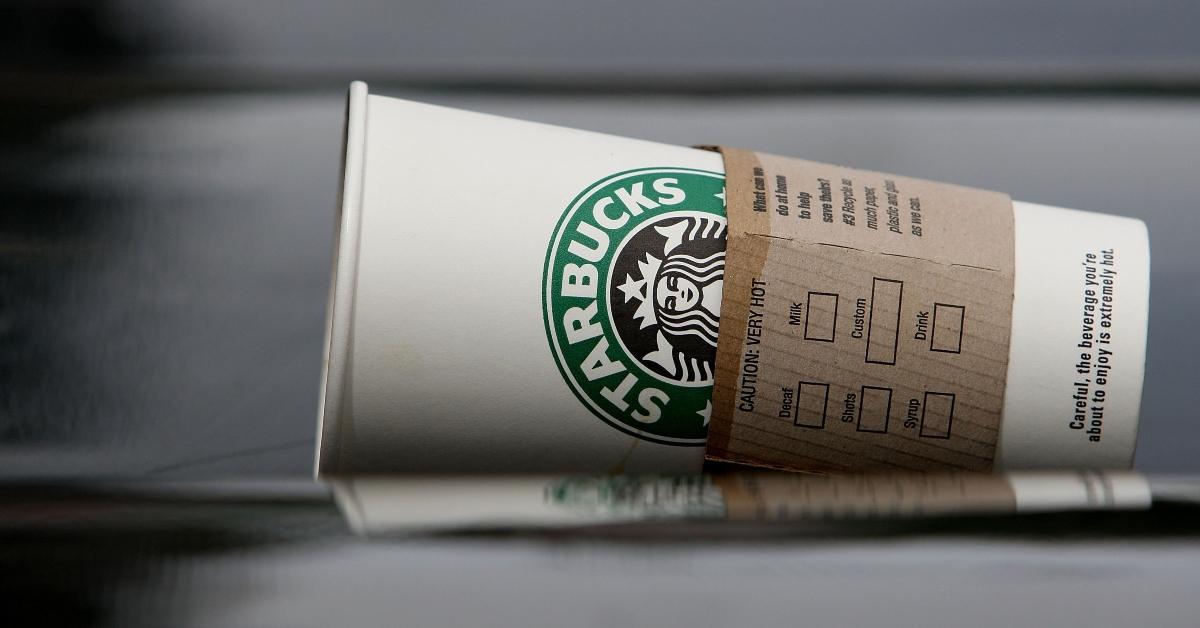 And it's not only dumpster divers and climate activists like Sacks who are frustrated with Starbucks' waste. Many who commented on Sacks' video expressed their disappointment with Starbucks and questioned why the food and other items weren't either given to another store or a food pantry.
Article continues below advertisement
"That's the Starbucks I go to. One opened one block away on 86th…why couldn't they just take that stuff literally 100 feet to the new store?" one person commented.
"All of this could have been brought to a shelter or food pantry do better @Starbucks," commented someone else.
"Those plastic cups are perfect for people who garden! Little tiny greenhouses. So much to recycle and reuse," wrote another TikTok user.
Additional reporting by Sophie Hirsh.