Few grocery stores have upped their vegan game like Kroger—and we're not just talking fruits and vegetables here. In 2019, Kroger began expanding its Simple Truth plant-based line and since has launched more than 75 vegan products.
Granted, the Simple Truth plant-based products aren't the only vegan options you'll find at the store, as Kroger also stocks favorite vegan brands such as JUST Egg, Miyoko's Creamery, and Tofurky. But in case you haven't seen many of these plant-based offerings, take a look at what you can find at your local Kroger. The take-home? With major chains like Kroger jumping into the vegan playing field, being vegan—or even just looking for ways to eat fewer animals—is now easier than ever.
@reachthisinfinitelife
1 Simple Truth Deli Slices
Whether you prefer turkey or ham on your sandwich, you'll find both at your local Kroger. As part of its Simple Truth line, the chain currently carries Plant-Based Salt & Pepper Turkey Style Deli Slices and Plant-Based Black Forest Ham Style Deli Slices.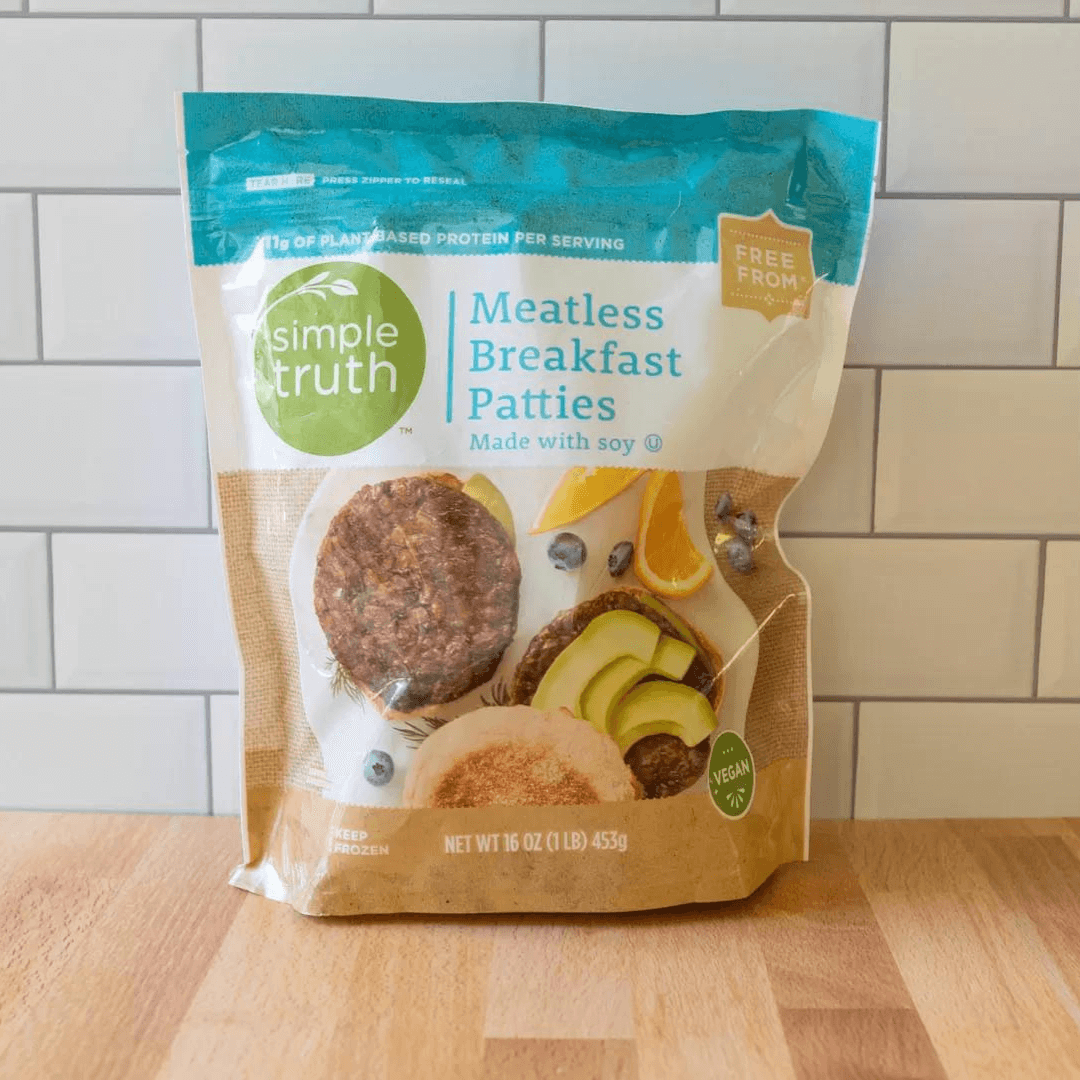 @shopsmart
2 Simple Truth Meatless Breakfast Patties
If there's ever a reason to rise and shine in the morning, this is it. Whip up these patties for your tofu scrambles or breakfast sandwiches.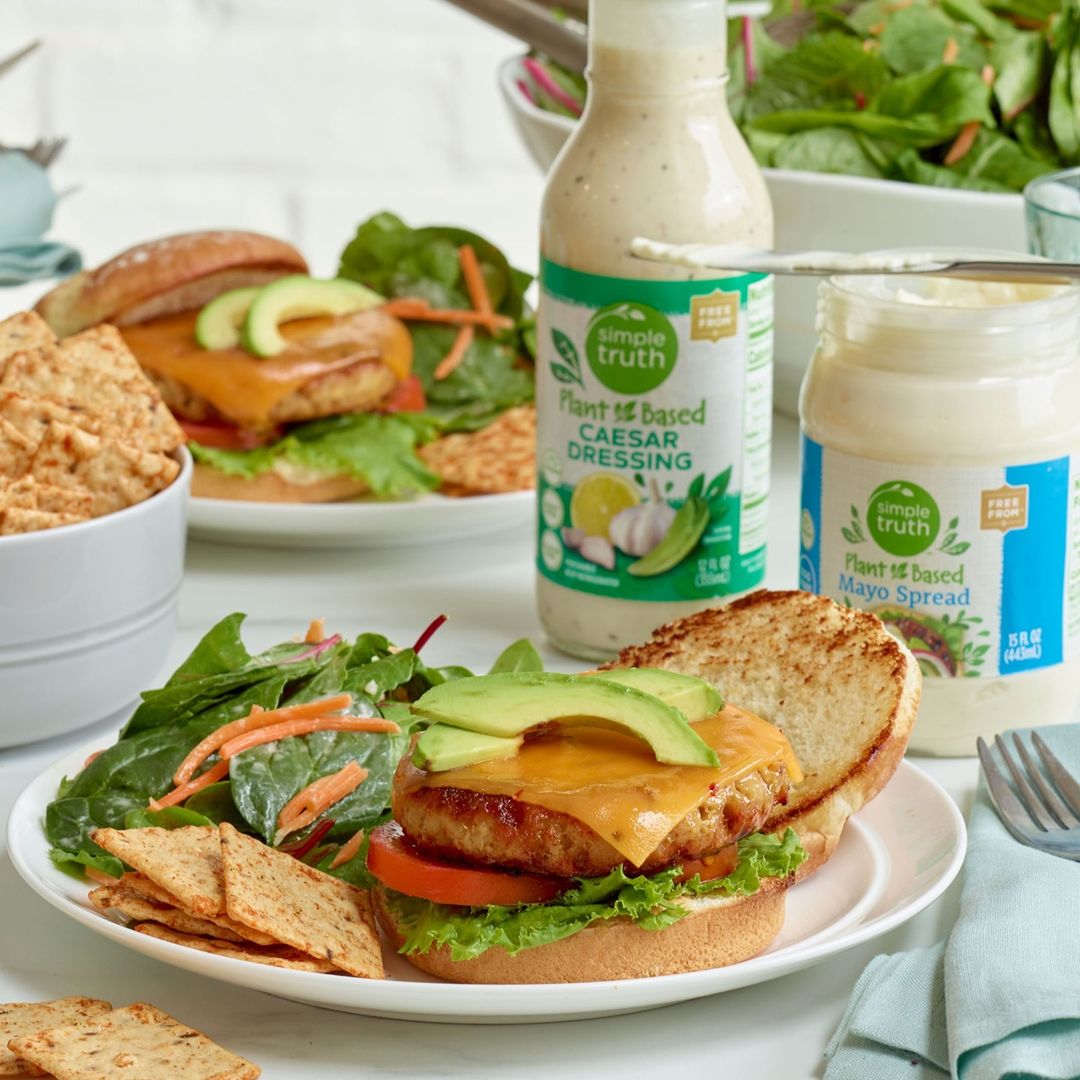 Simple Truth
3Simple Truth Emerge Plant-Based Patties
Whether you used to love chicken or beef or still have friends and family who do, you don't have to decide. The new Emerge patties are available as vegan chicken patties, chicken ground meat, or beef patties.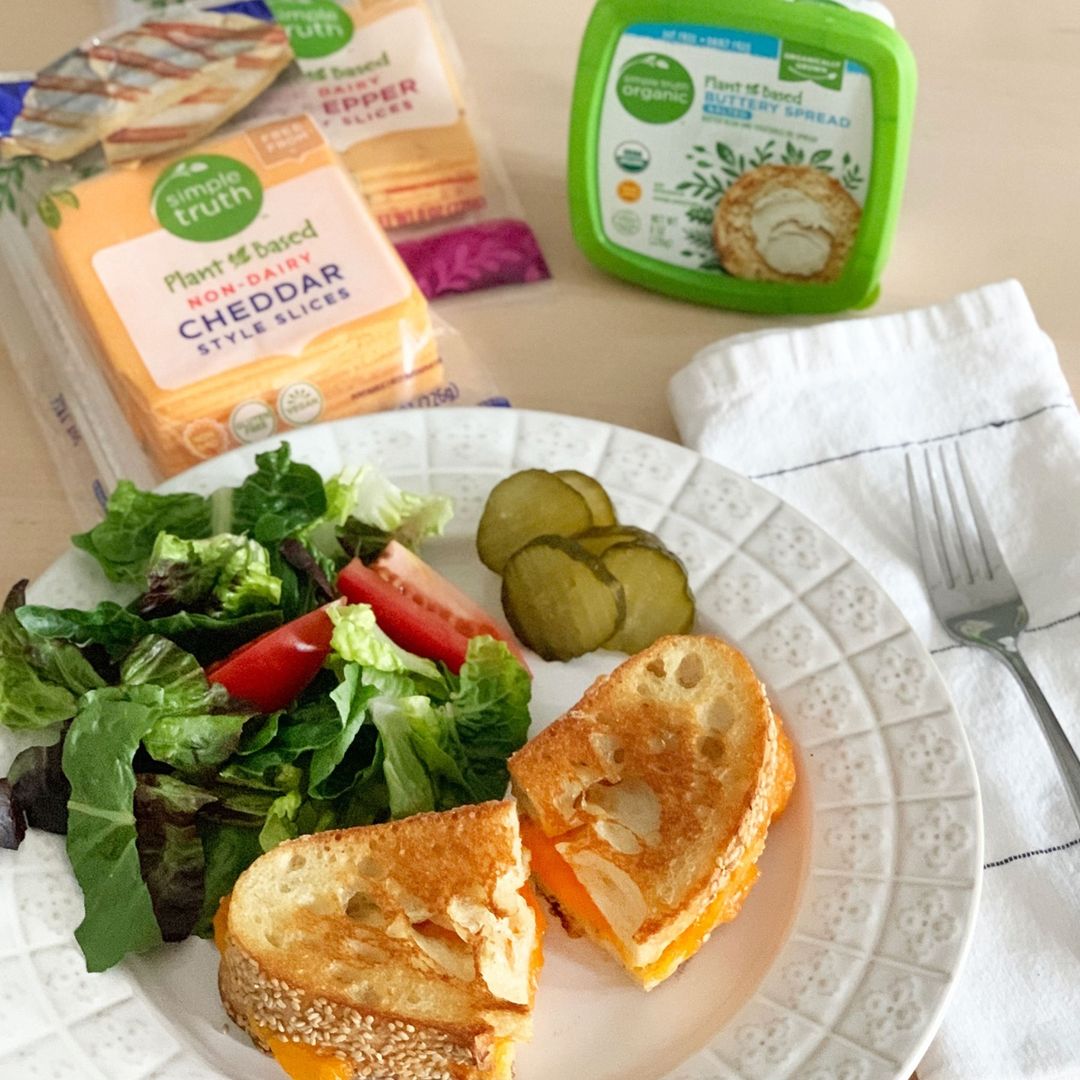 Simple Truth
4 Simple Truth Plant-Based Dairy Cheddar Style Slices
Because the dairy industry is perhaps one of the cruelest sectors of animal agriculture, we're always glad to see another non-dairy cheese on the market. And like many of Kroger's vegan products, this one's more affordable than name-brand vegan options. 
@_theveganadventures
5 Simple Truth Organic Plant-Based Cream Cheese Alternative
This is a major score, as finding vegan cream cheese at a major grocery chain has been almost impossible until now. Be sure to stock up on bagels, too.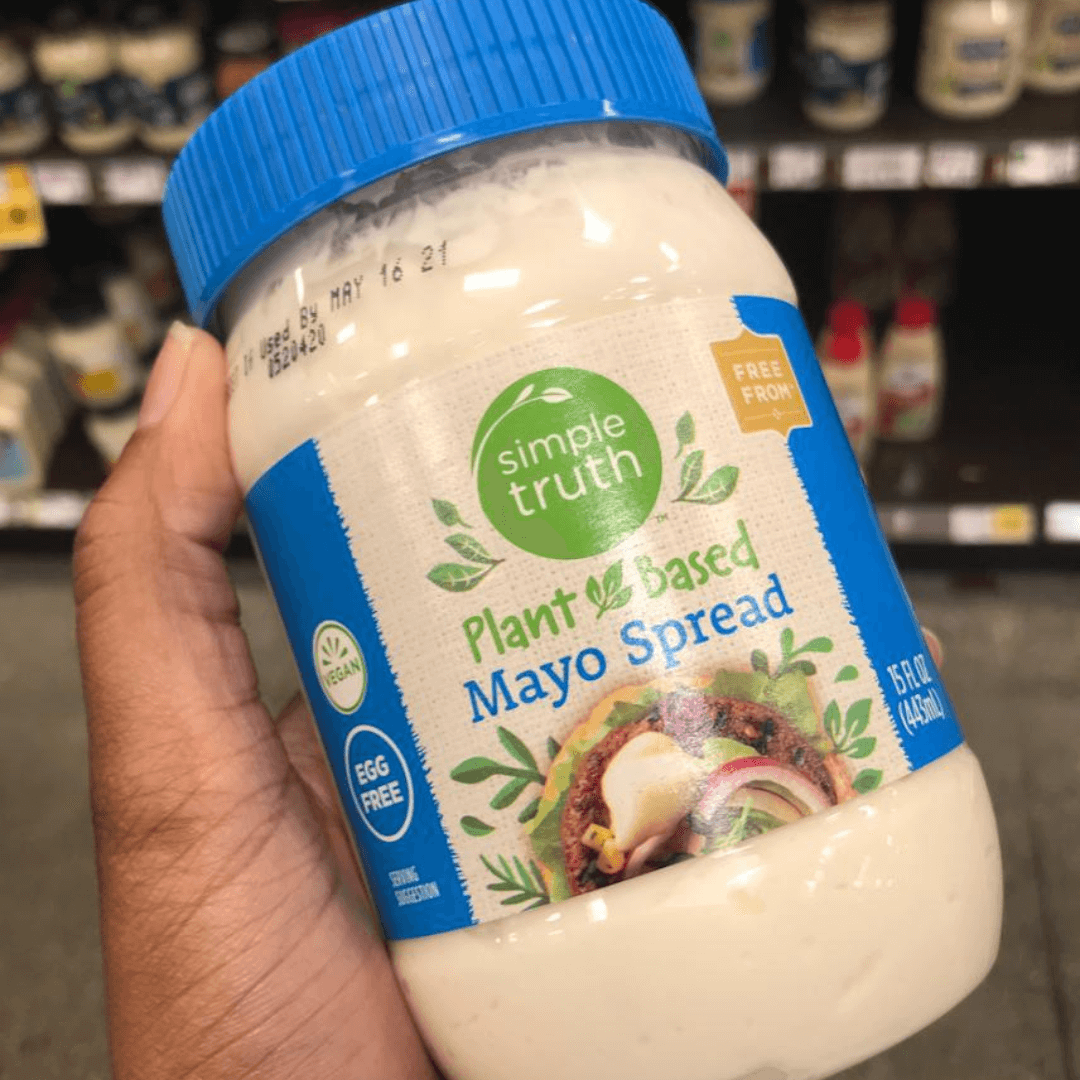 @sincerely_nas
6 Simple Truth Plant-Based Mayo Spread
Vegan mayonnaise can often be another tough-to-find option at popular grocery chains, but now you can pick up this spread at Kroger without having to make a trip to a specialty store.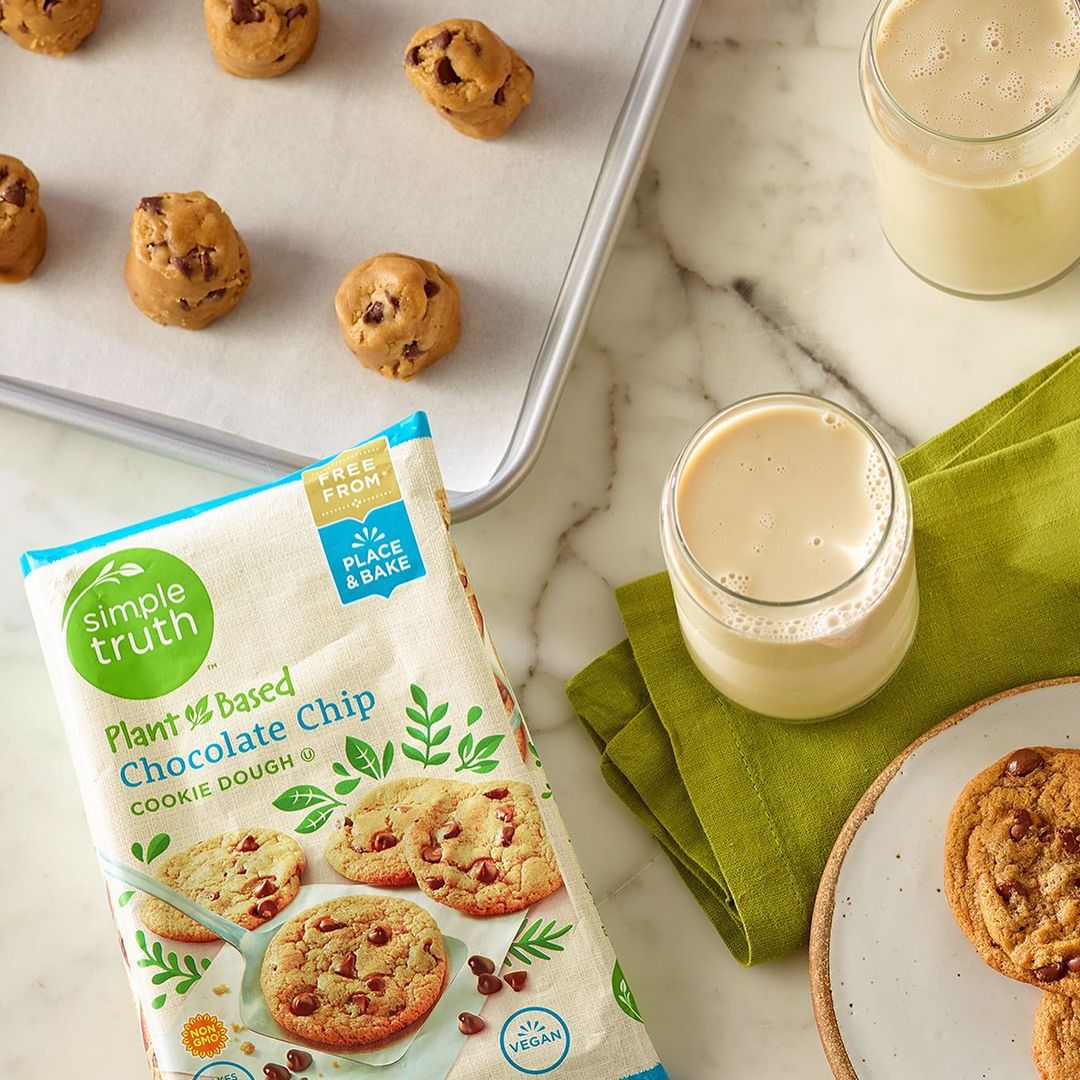 Simple Truth
7 Simple Truth Plant-Based Chocolate Chip Cookie Dough
Chances are, if you're like most cookie-dough fans, these won't make it to the oven. Pro tip? Cut them in half before baking to get double the yield.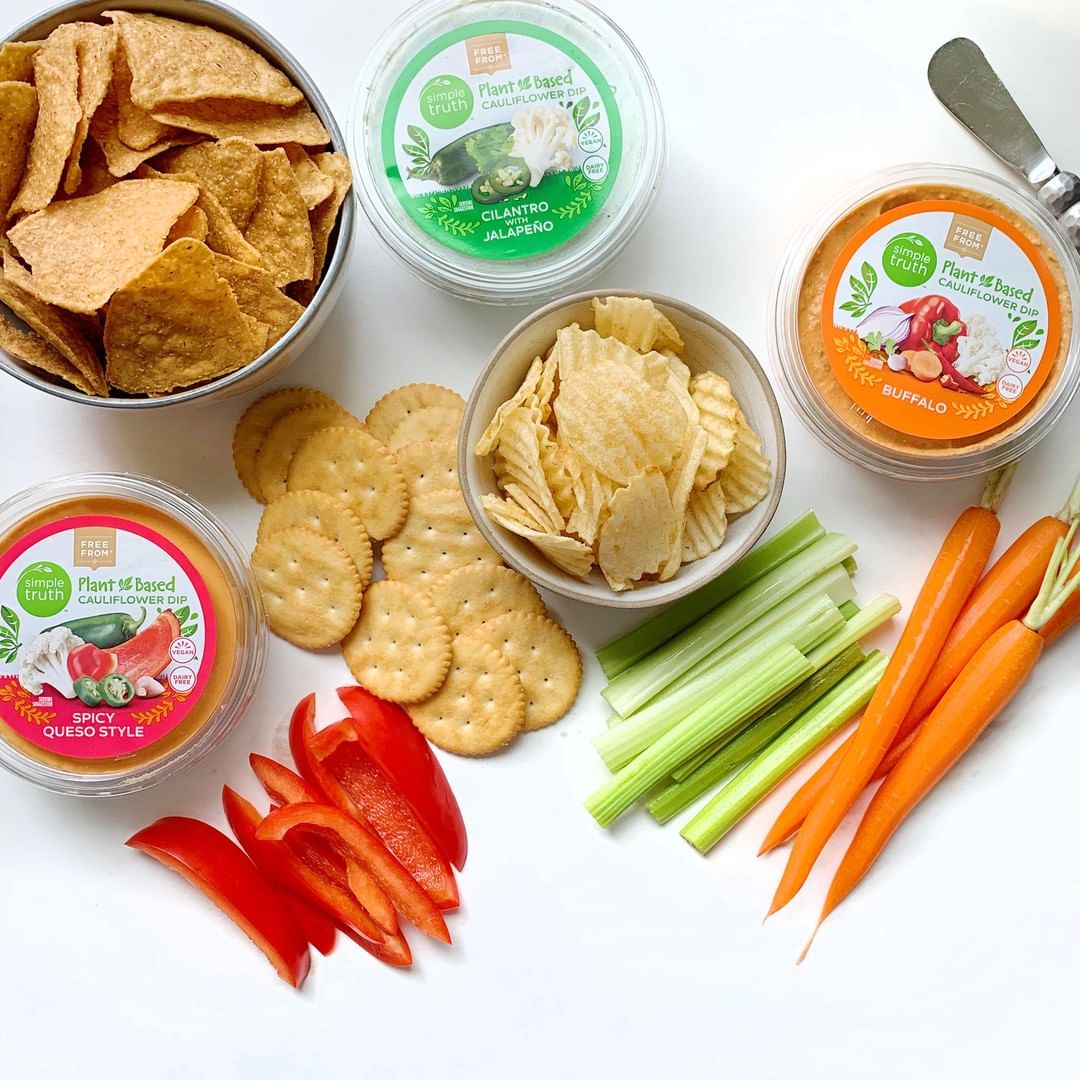 Simple Truth
8 Simple Truth Plant-Based Cauliflower Dip
Will you go for the Buffalo, Cilantro with Jalapeño, Spicy Queso, or Tzatziki flavor? So many options make it tough to decide. 
9 Simple Truth Plant-Based Bolognese Pasta Sauce
Don't feel like making your own sauce from scratch? Kroger has you covered with this protein-rich sauce, which contains red beans and mushrooms (although if you have any mushroom haters at your table, they'll never know).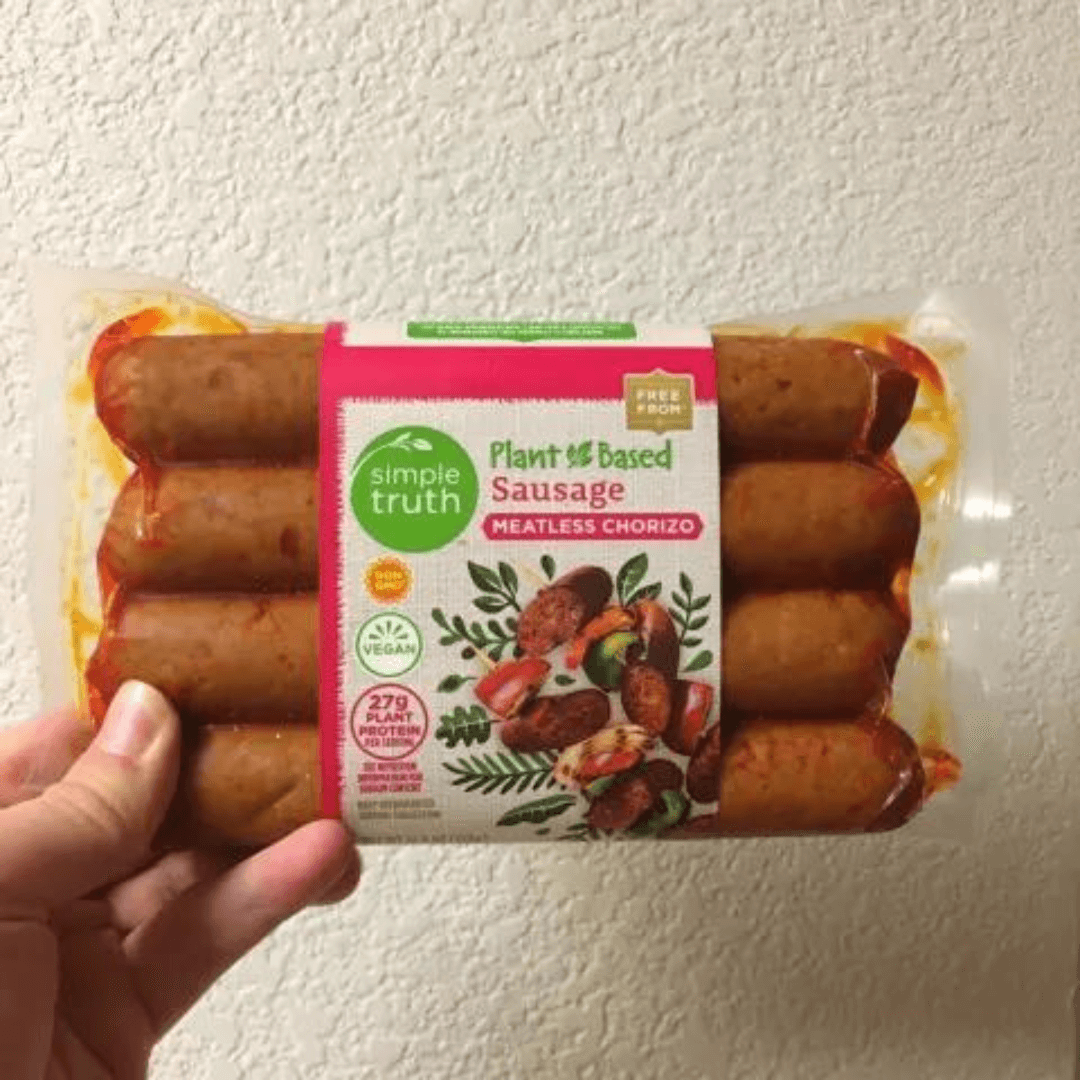 @abillion
10 Simple Truth Plant-Based Meatless Chorizo Sausage
No more paying high prices for vegan chorizo! This version from Kroger is affordably priced and makes a great addition whenever you need to make a dish, such as tacos and burritos, a little more meaty and spicy.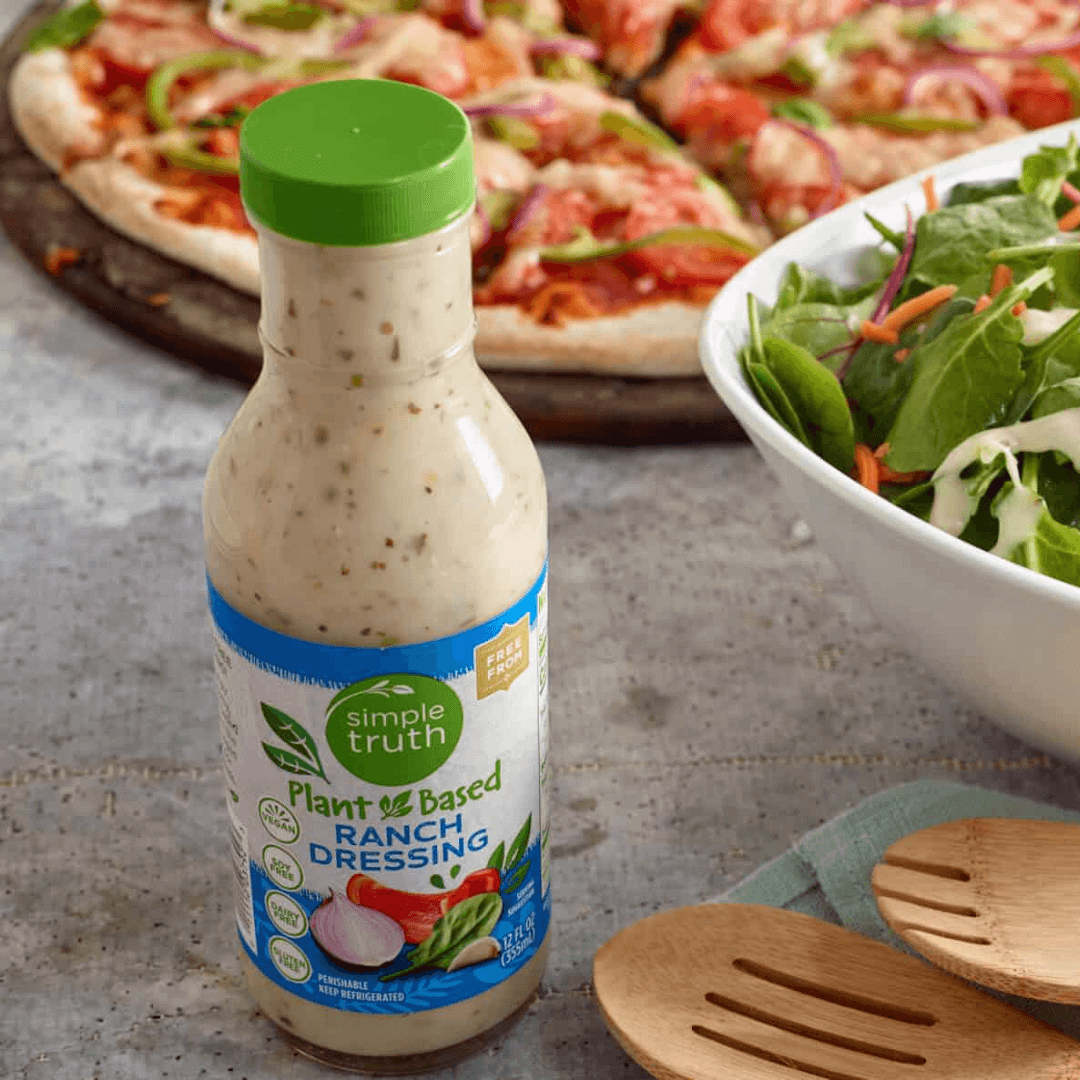 @kroger
11 Simple Truth Plant-Based Ranch Dressing
Here's a surprising member of Kroger's new plant-based line-up: dressing. This creamy ranch should not be limited to just salads—it can be drizzled on pizza, potatoes, and inside wraps, too.
12 Simple Truth Meatless Crumbles
Made from soy, these crumbles are perfect for anything that requires grounds—think tacos, pasta, and casseroles, for starters.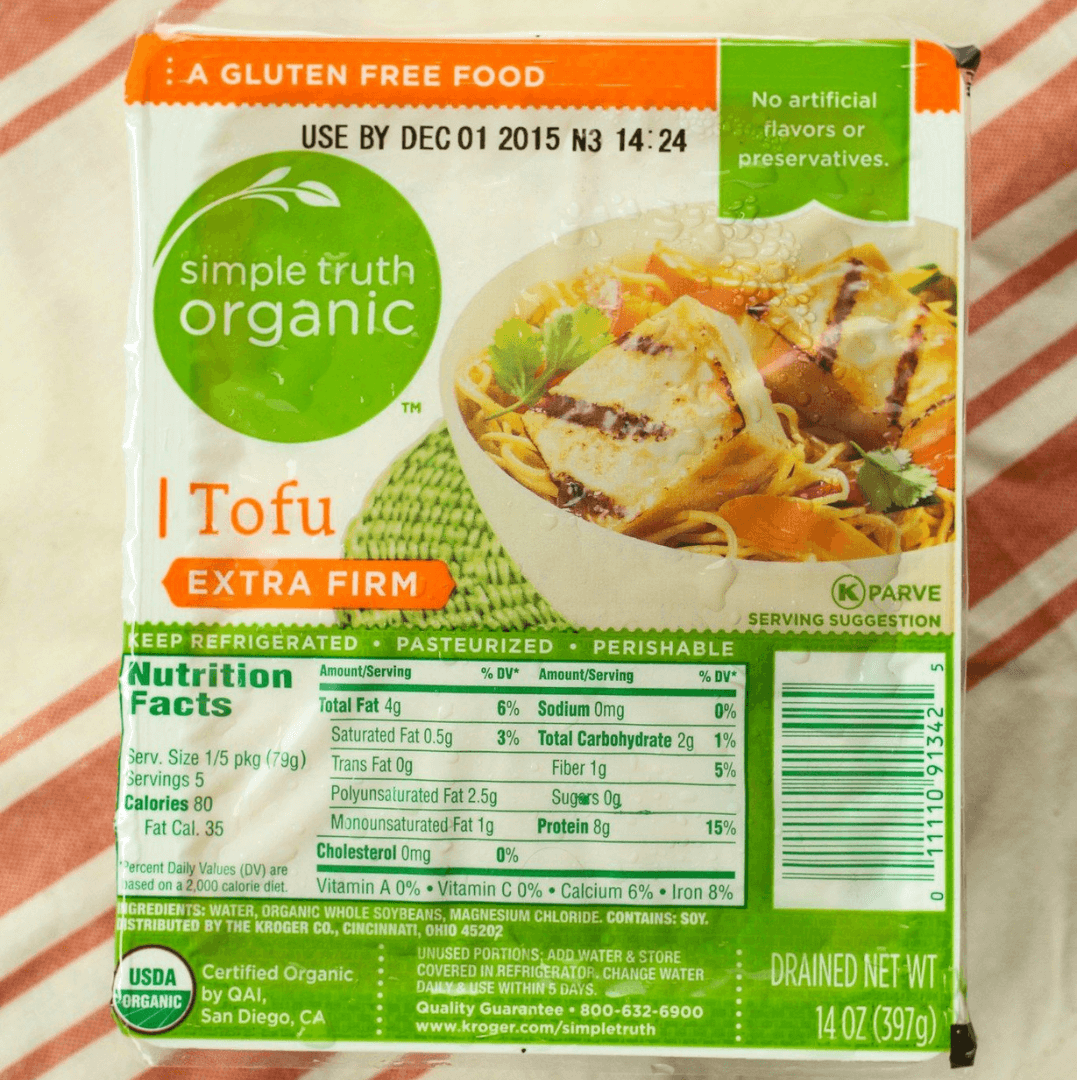 @foxandbriar
13 Simple Truth Extra Firm Organic Tofu
This tofu isn't only less expensive than other brands, it's also organic, and it's a great food to keep stocked in your fridge. If you don't like extra firm, there are other textures in this line, too. 
@simpletruth
14 Simple Truth Organic Plain Soymilk
Prefer soy milk over all the others? The good news is that Kroger offers soymilk that is organic to boot.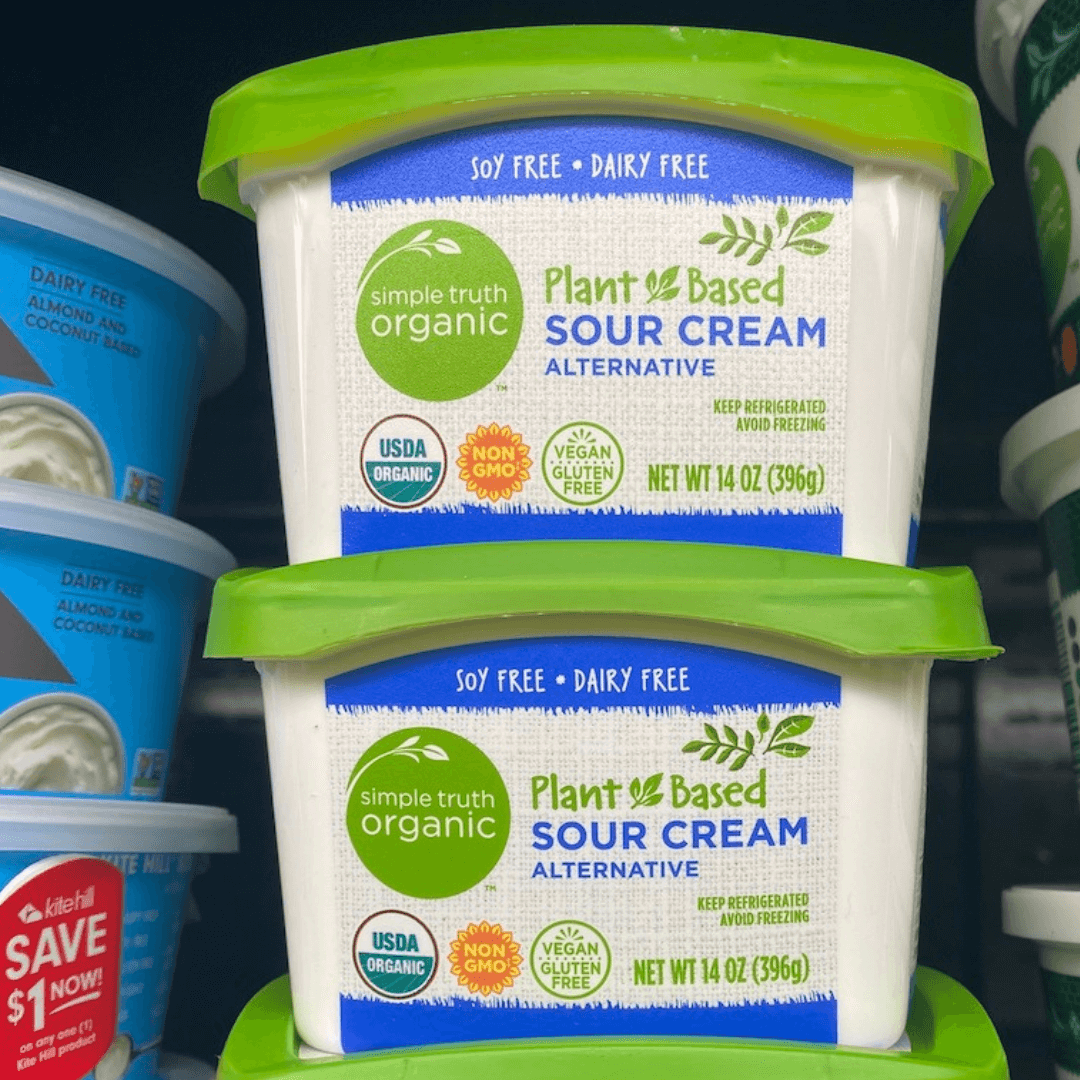 @theeverygirl
15 Simple Truth Plant-Based Sour Cream Alternative
Sour cream fans, dig your spoon into this vegan option. Its base is made from a unique combo of butter beans and oats, so you could almost consider it healthy.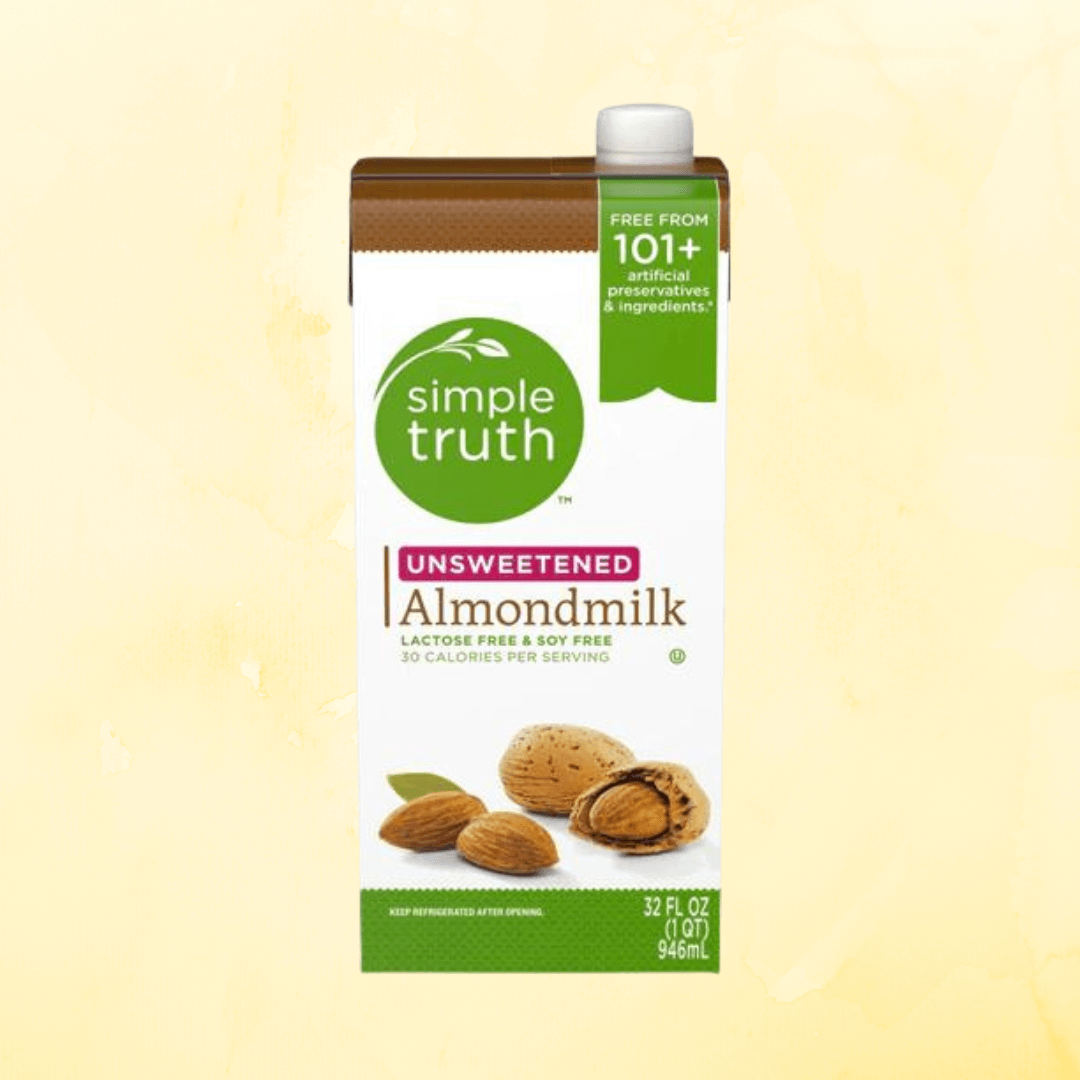 @kroger
16 Simple Truth Organic Unsweetened Almondmilk
If you're an almond milk fan and also opt for organic in most of your purchases, toss this staple milk into your cart.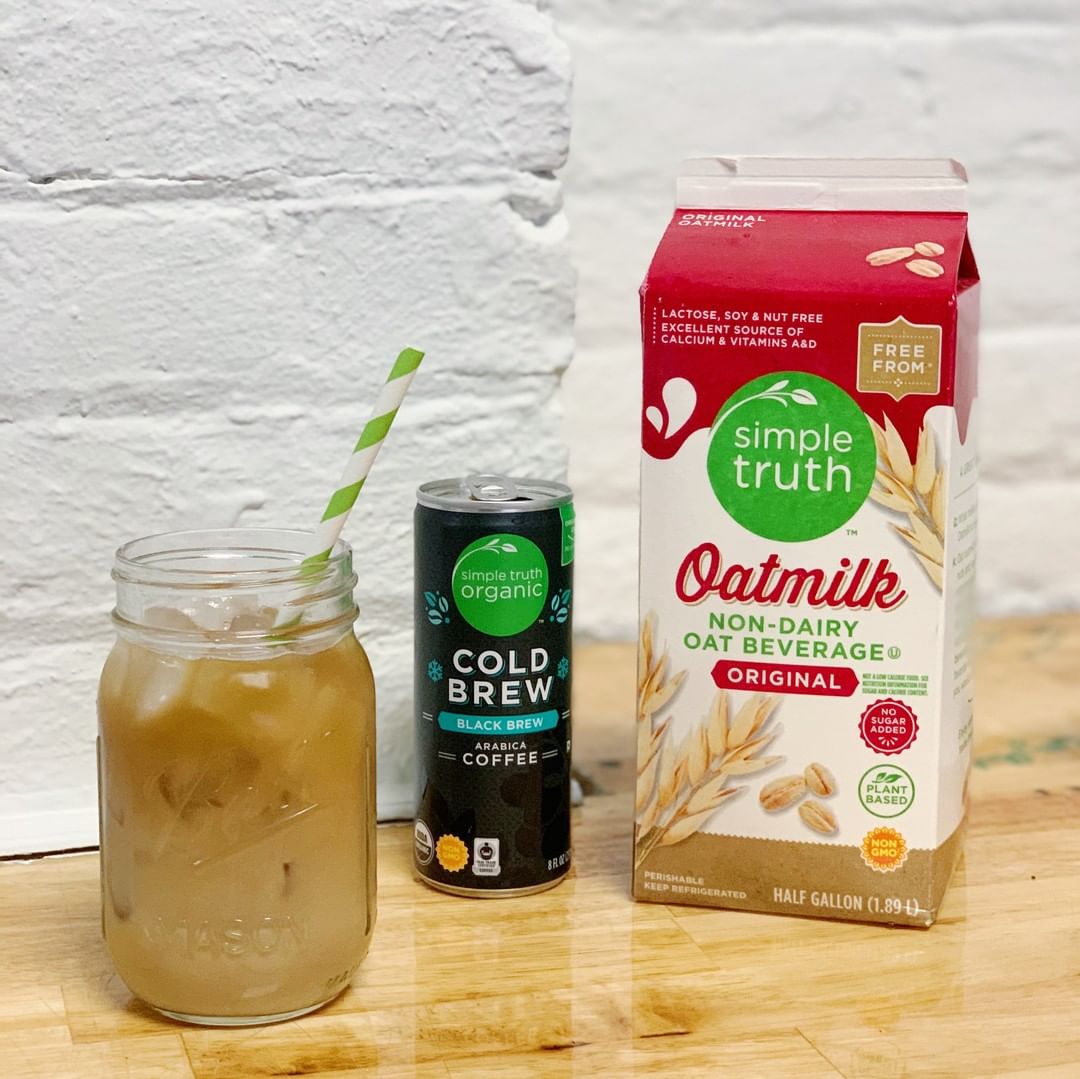 Simple Truth
17 Simple Truth Original Oatmilk Non-Dairy Oat Beverage
Oat milk fans, rejoice! Kroger hasn't forgotten about you in its lineup of vegan options.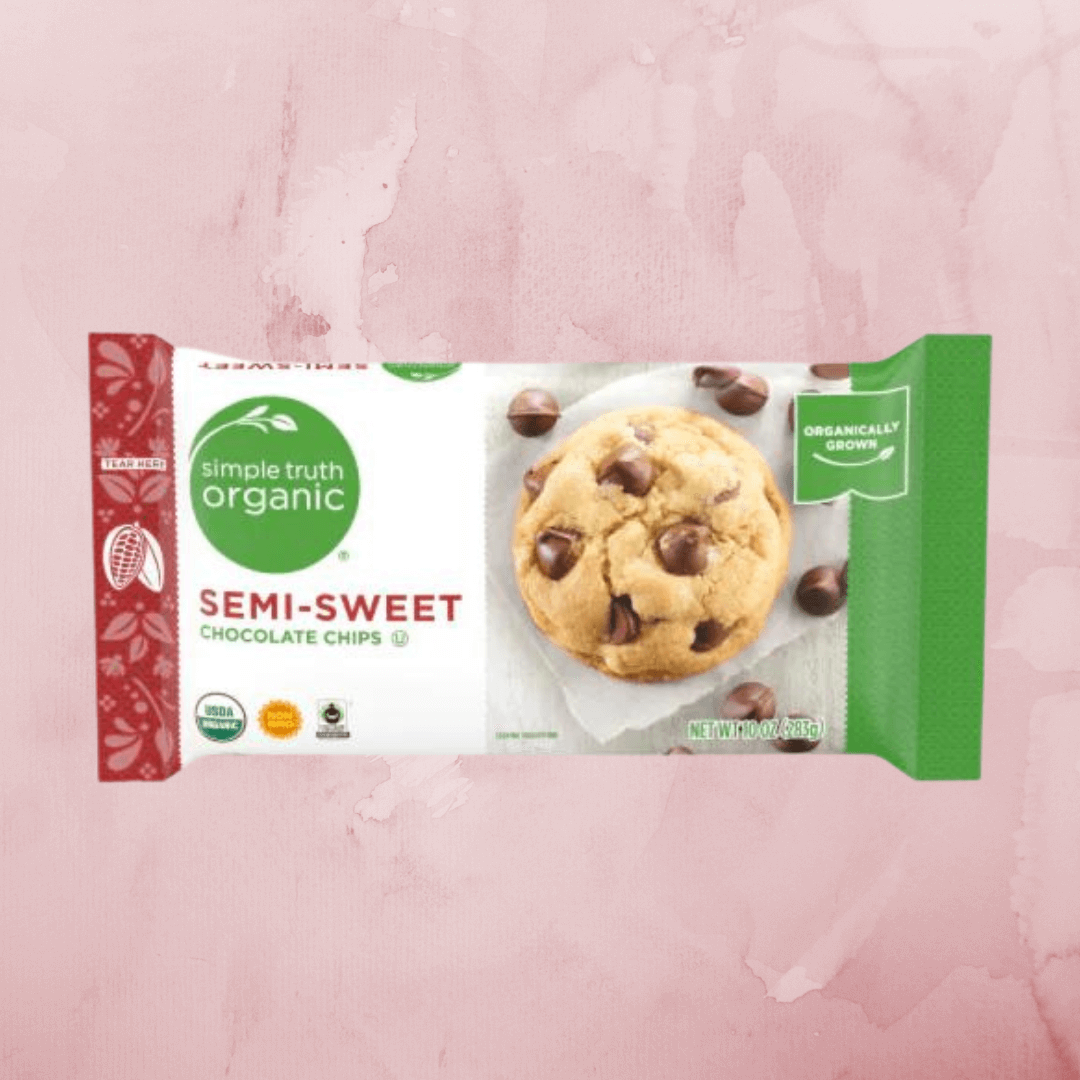 @kroger
18 Simple Truth Organic Semi-Sweet Chocolate Chips
Well hello, vegan chocolate chips! These are great to have on hand whenever you have the hankering to bake.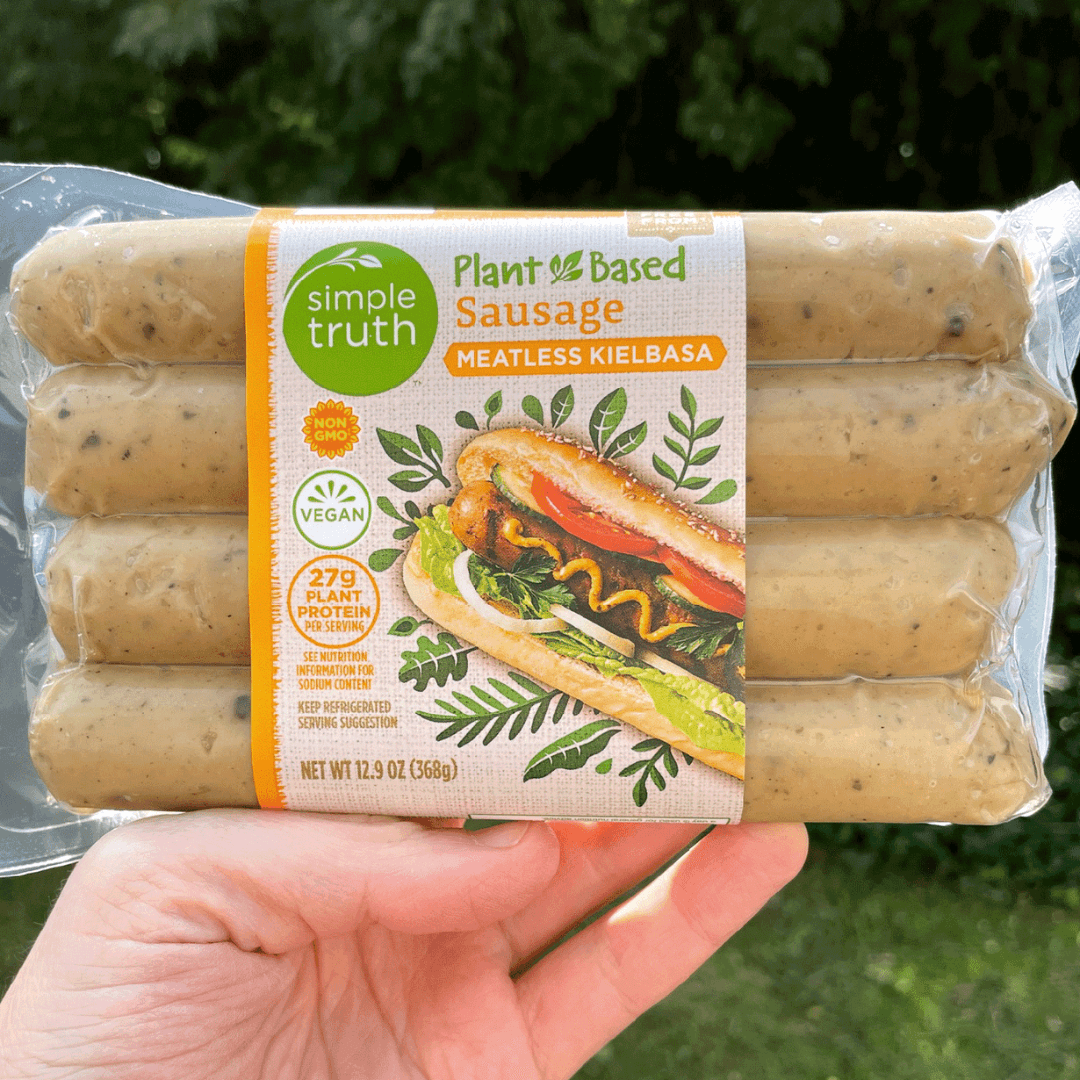 @veggiepattytastetest
19 Simple Truth Plant-Based Meatless Kielbasa Sausage
Toss these sausages on the grill and show your non-vegan friends how almost every food—kielbasa included—has been veganized.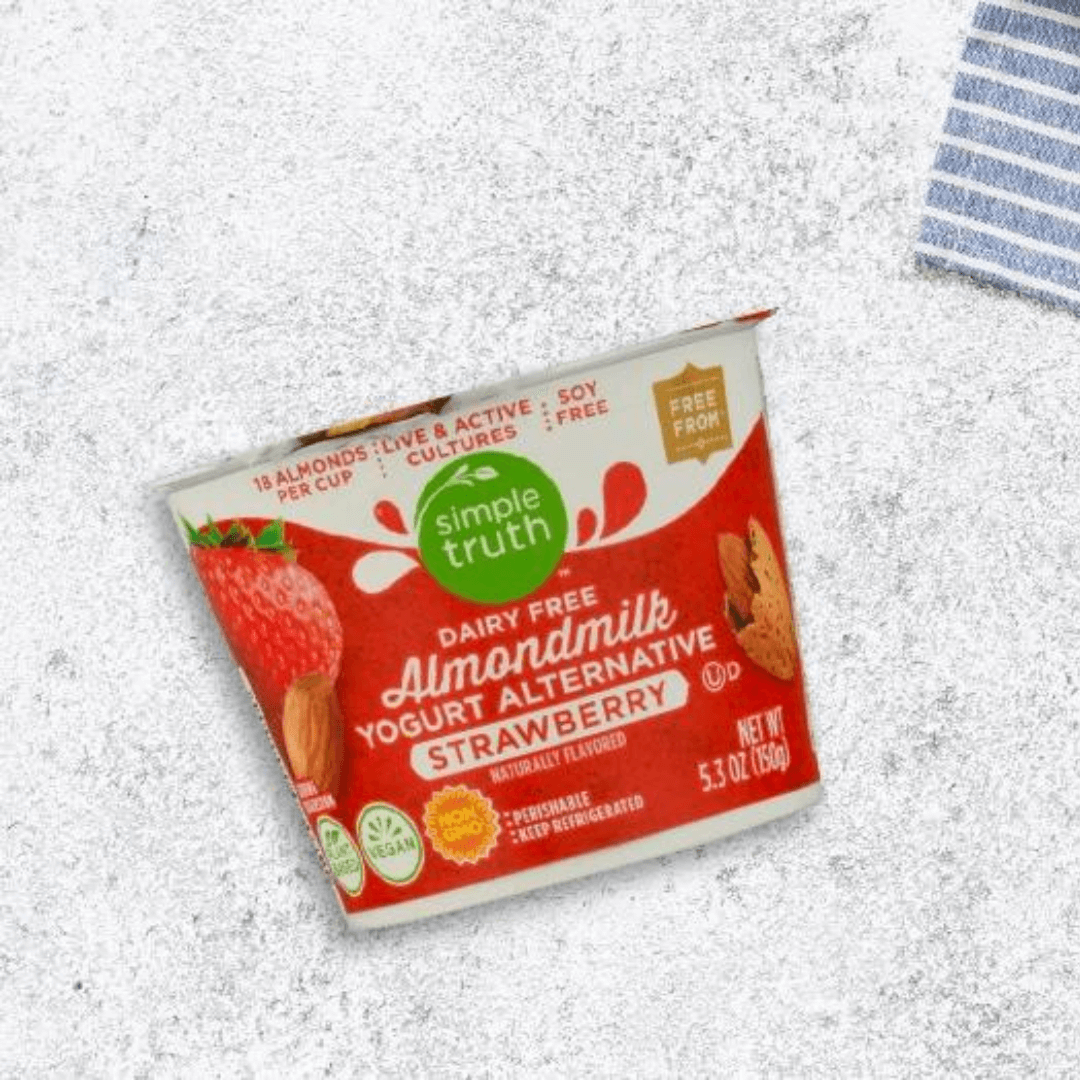 @purewow
20 Simple Truth Dairy Free Almondmilk Strawberry Yogurt Alternative
Non-dairy yogurt fans have a new option, available not only in strawberry, but blueberry, vanilla, and mango flavors, too. 
21 Simple Truth Plant-Based Cheese Shreds
Take your pick from cheddar or mozzarella. Vegan shreds are always great to keep in the fridge for almost anything.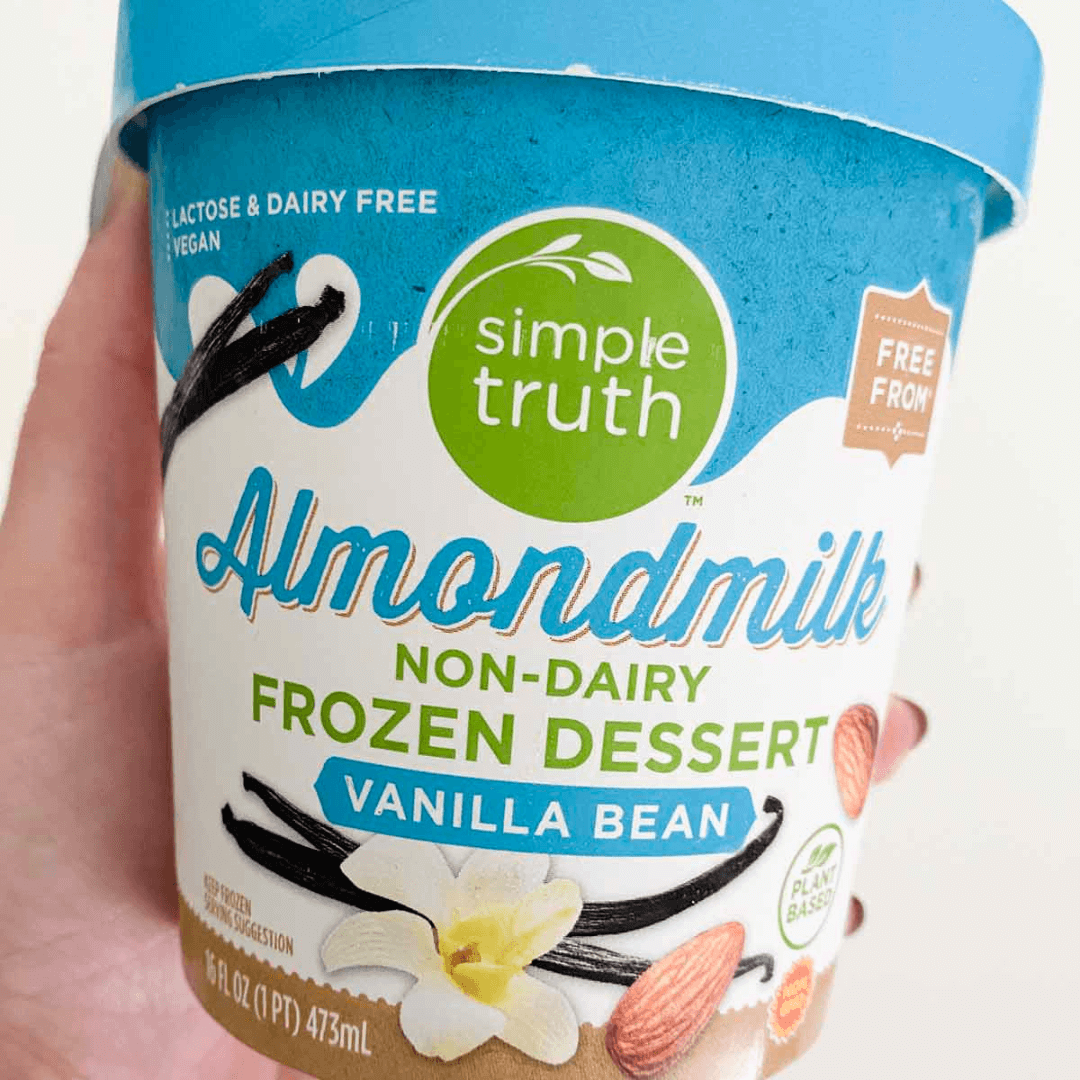 @glueandglitter
22 Simple Truth Almondmilk Non-Dairy Frozen Dessert
I scream, you scream, we all scream for vegan ice cream, and Kroger was apparently listening when it introduced these desserts. They come in flavors like Vanilla Bean, Sea Salt Caramel, Butter Pecan, and Chocolate.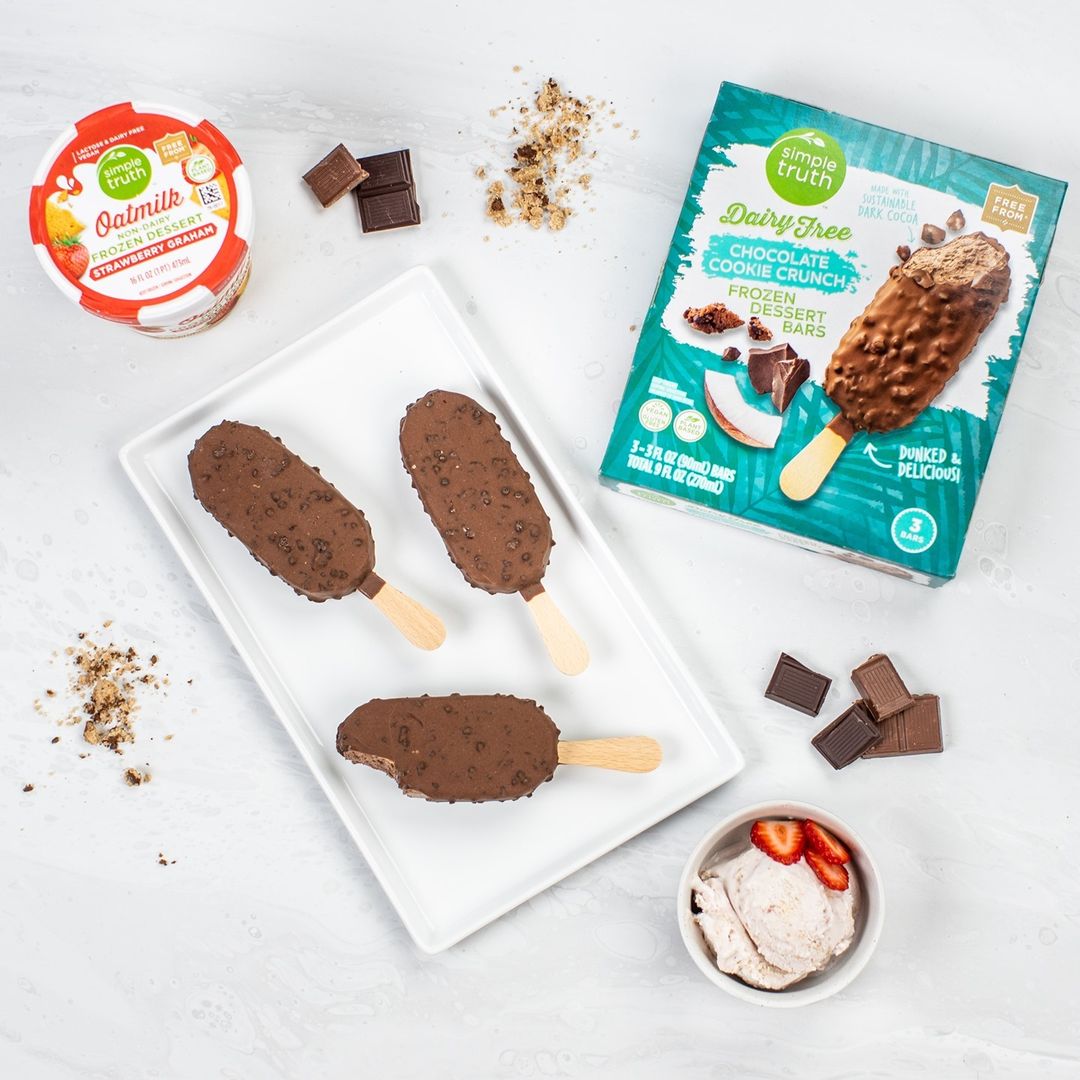 Simple Truth
23 Simple Truth Dairy Free Chocolate Cookie Crunch Frozen Dessert Bars
Looking to indulge in a delectable dessert? These dessert bars will satisfy any sweet tooth.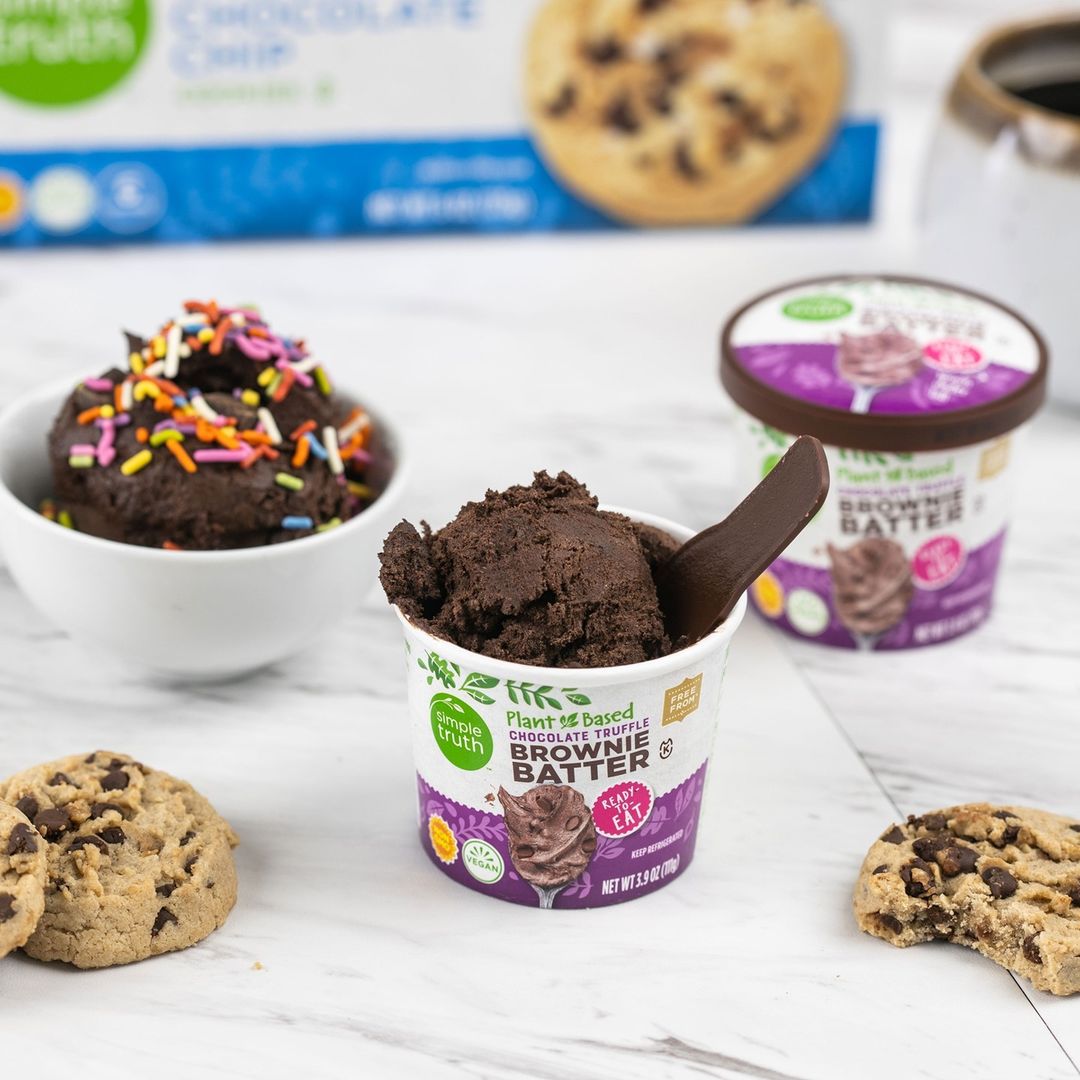 Simple Truth
24 Simple Truth Plant-Based Chocolate Truffle Brownie Batter
No need to do anything to prepare this—just eat it straight out of the container whenever you want a chocolate fix.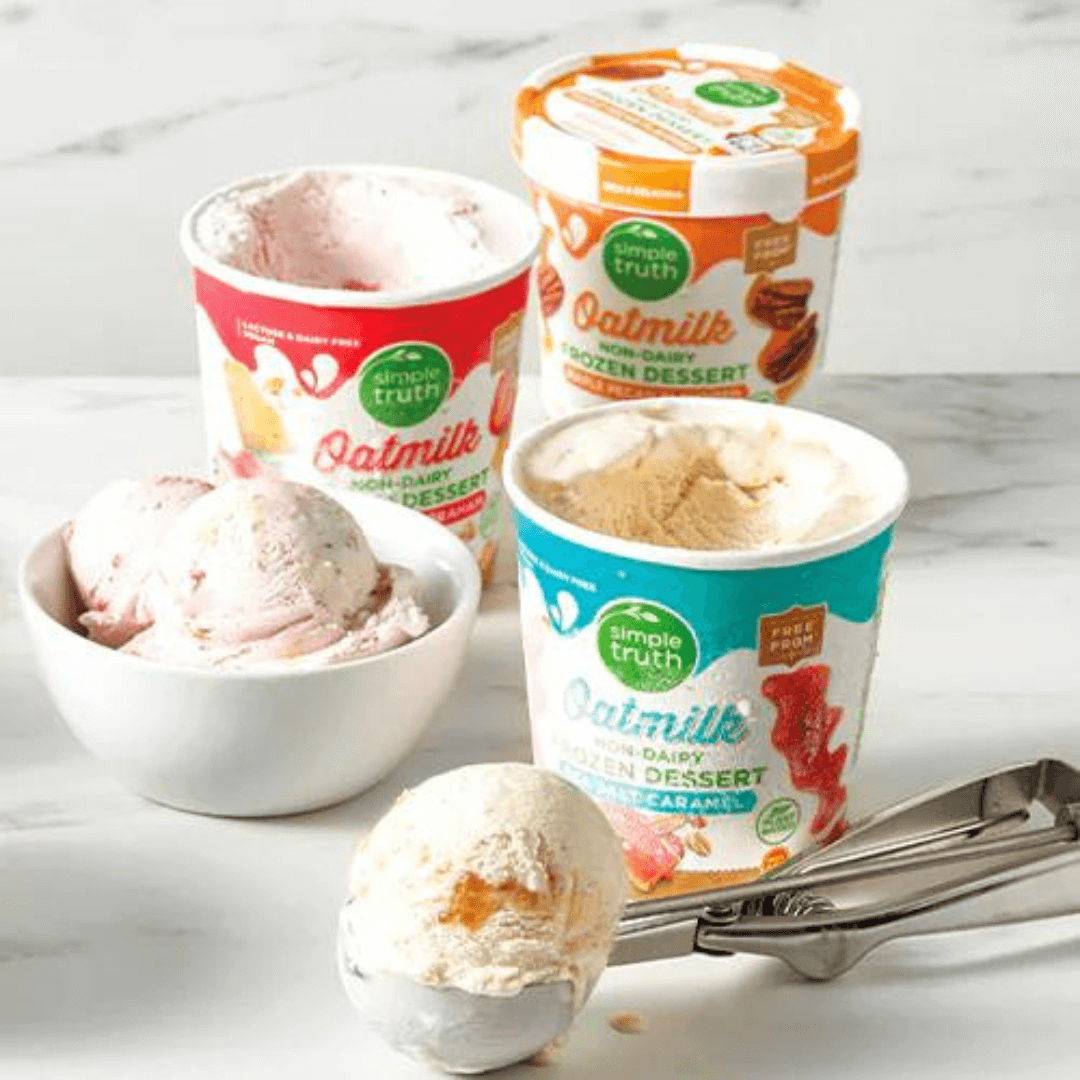 @simpletruth
25 Simple Truth Oatmilk Non-Dairy Frozen Dessert
Oat milk isn't just for coffee. Turns out, Kroger has been churning oats into ice cream, rolling it out in flavors such as Maple Pecan, Strawberry Graham, and Sea Salt Caramel. 
For more vegan grocery store items, read: