This week marks the four-year anniversary of the groundbreaking launch of the Impossible Whopper at Burger King. The plant-based take on the chain's most popular burger, the Whopper which was created back in 1957 by Burger King co-founder James McLamore. The Impossible Whopper features a plant-based meat patty made by Impossible Foods, flame-grilled just like the original. 
The Impossible Whopper became a permanent fixture on Burger King's national menu in 2019 after wildly successful market tests at select locations.  
Burger King
"Burger King and the Impossible Whopper helped put Impossible and plant-based meat on the map,"Sherene Jagla, Impossible Foods Chief Demand Officer, tells VegNews. "We were able to serve a delicious, trailblazing product to consumers across the country, and in a way that was easier and more convenient than ever. The same is true for our longstanding partnerships with other restaurants like White Castle, Starbucks, Red Robin, and Jamba."
"Making meat from plants more accessible is crucial to growing the plant-based category," Jagla says. "We're excited to continue the work and welcome more consumers into the space."
For its four-year anniversary, Burger King is celebrating the Impossible Whopper with a few deals and giveaways through in-app promotions this month. 
Since its momentous launch, the Impossible Whopper has inspired Burger King to delve deep into the world of plant-based fast food in a variety of ways, including by adding meatless Whoppers to its menus across the world, opening multiple vegan pop-ups, and flipping the script about plant-based meat as the new norm.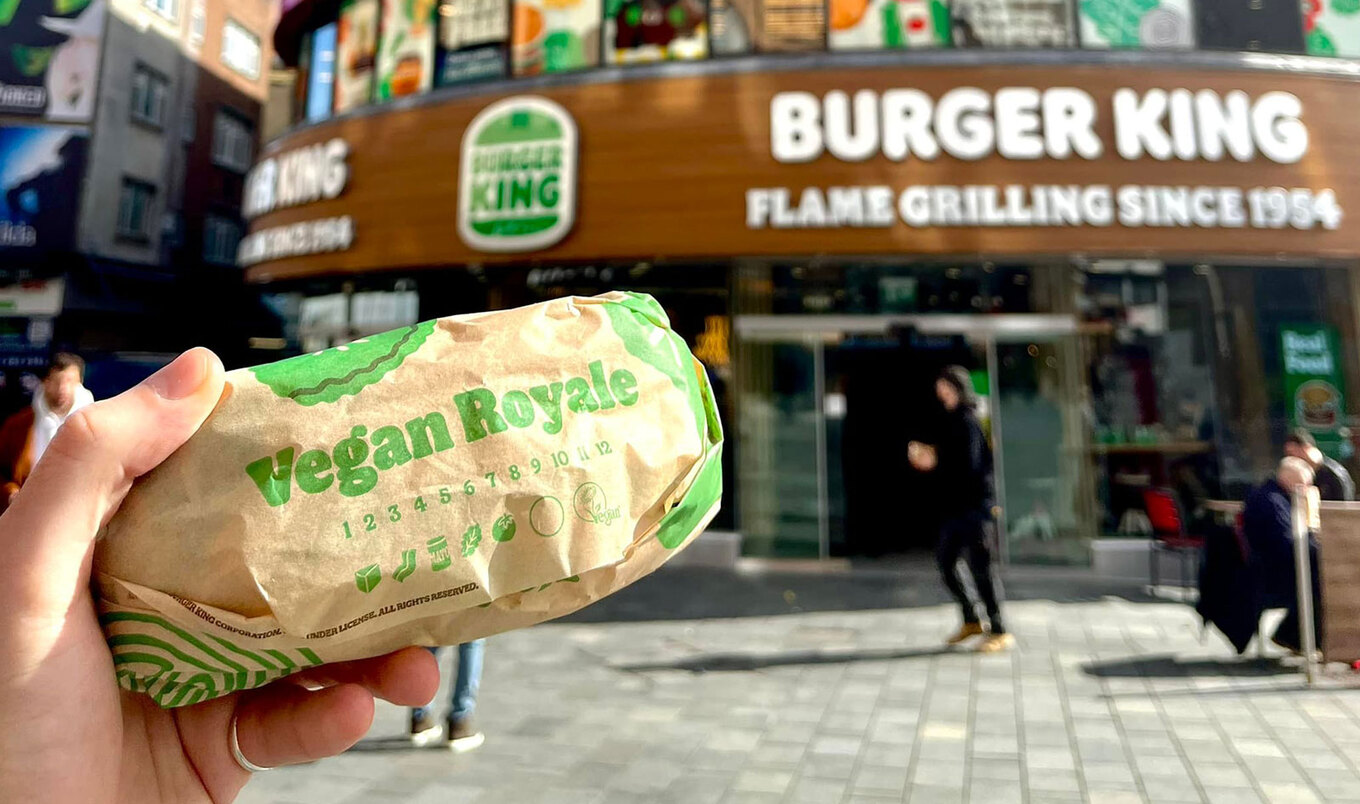 Burger King
With more than 18,000 outlets in more than 100 countries and US territories, Burger King's warm embrace of plant-based food has reverberated across the globe, inspiring competitors to take note. 
So, which fast-food chain is doing plant-based best these days? A new report found out. 
Burger King is tops for plant-based food. How do others fare?
Coinciding with the Impossible Whopper milestone, a report by ProVeg International highlights the leading role of Burger King in offering plant-based options among the world's major fast-food chains.
The report assessed the plant-based options at McDonald's, Burger King, Subway, Pizza Hut, and KFC across the US, Europe, and South Africa. The criteria for the assessment spanned main meals, sides, desserts, and menu presentation, covering nine countries: Belgium, Czechia, Germany, the Netherlands, Poland, South Africa, Spain, the United Kingdom, and the US.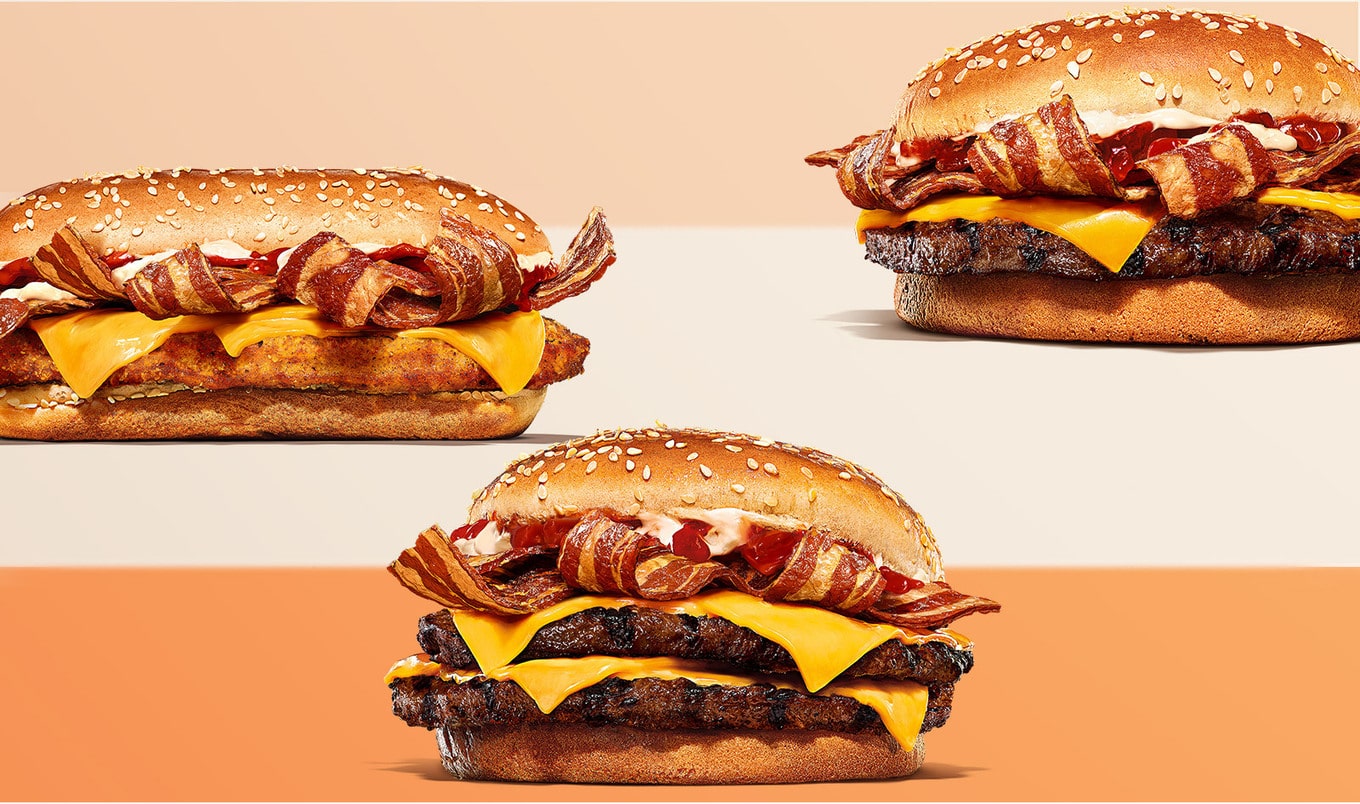 Burger King UK
ProVeg found that Burger King stands at the forefront, with the largest proportion of plant-based main dishes, which, in addition to the Impossible Whopper on US menus includes vegan bacon cheeseburgers in the UK, plant-based chicken in major markets, and more. 
ProVeg looked at Subway's menu next. The sandwich chain lists 30 plant-based main dishes on its menus, which represents 12 percent of its total food offerings, notably the TLC ("Tastes Like Chicken") sandwich Subway offers in the UK. 
"It is incredible to see how fast food—which has always revolved around animal meat consumption—has become more plant-friendly and, in doing so, more climate-friendly," Josh Bisig, Senior Project Manager at ProVeg, said in a statement.
"This is encouraging but there is still plenty of room for improvement," Bisig noted.
Next, ProVeg analyzed McDonald's, where only seven plant-based options were identified of its 242 main dishes across nine menus, limited only to the UK, Germany, and South Africa. 
Pizza Hut is the fourth fast-food chain analyzed by ProVeg, which found its German locations to be a standout. Here, customers can order plant-based pizzas and pasta dishes, and build their own plant-based options.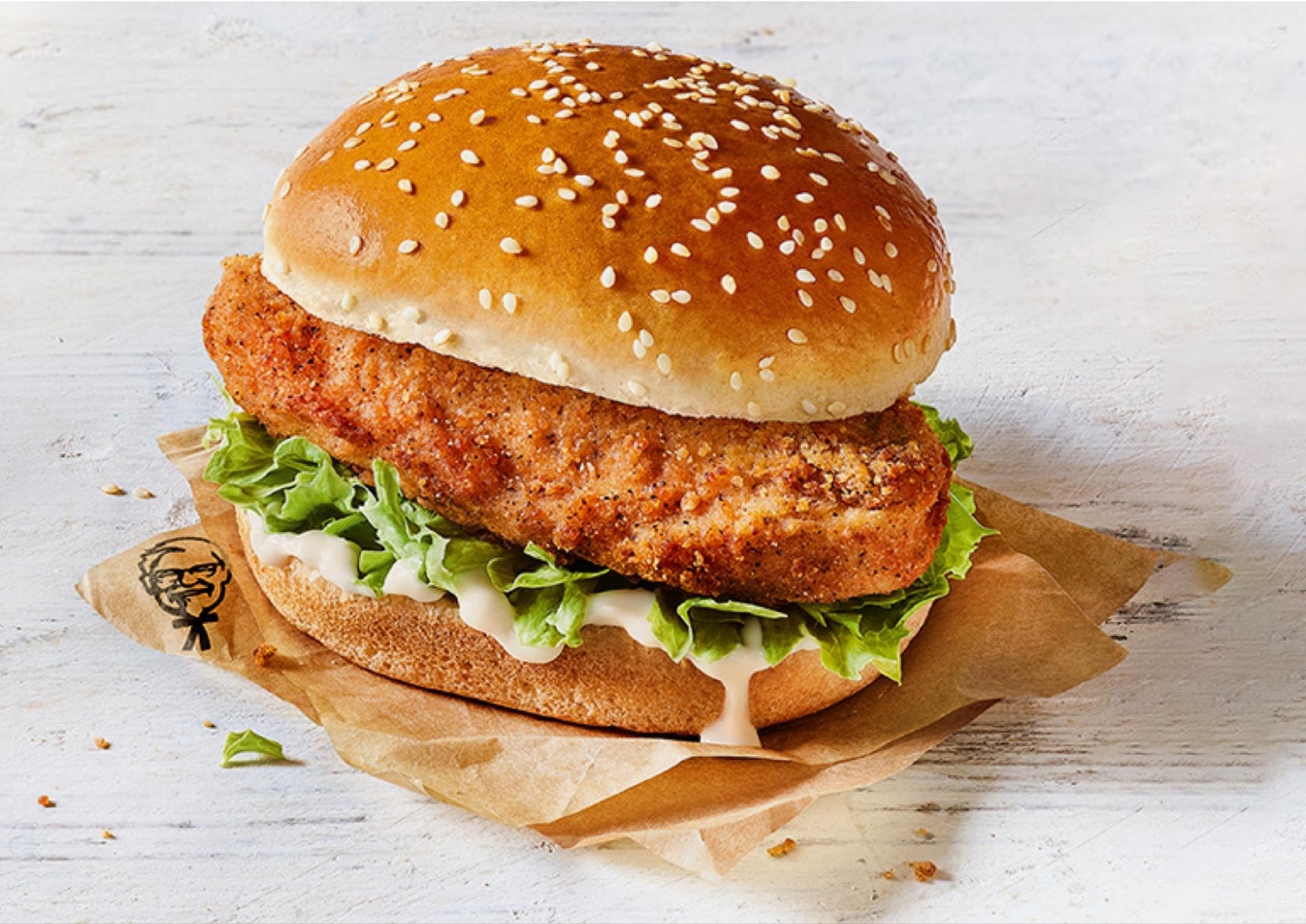 KFC UK
KFC is the last chain in the report and its plant-based options are meager—comprising only 6 percent of its total offerings. With 325 main dishes counted, only one of which was listed as plant-based. ProVeg noted that this chain's menus showed a lot of variation across regions.
Room for more vegan fast food
The push towards plant-based alternatives by the Big Five is evident, with actions such as the 2022 launch of a vegan McFlurry by McDonald's Germany, and Pizza Hut featuring Violife vegan cheese across all United Kingdom locations.
Notably, Burger King UK is now committed to making half of its menu plant-based by 2030, and McDonald's UK is leaning on its vegan options to help it reach its goal of net zero by 2040. 
However, the report also highlighted areas where improvement is needed. Of the 43 menus analyzed, only 22 (51 percent) offered at least one plant-based option. Moreover, out of 1,473 main dishes, only 85 (just under 6 percent) were plant-based. 
The scarcity extended to desserts as well, with only 13 out of 282 (4.6 percent) being plant-based. Plant-based sides were better represented, comprising 27 percent of total sides across all menus.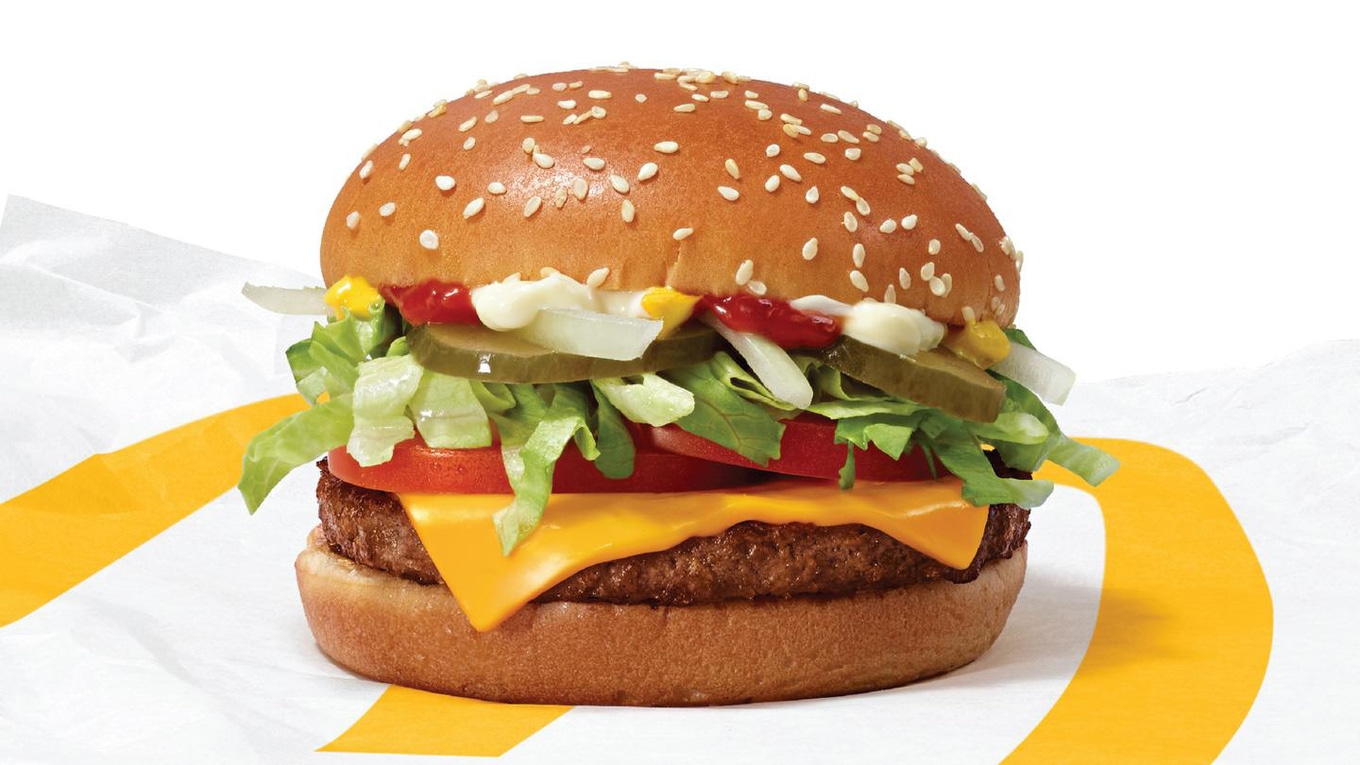 McDonald's US
Notably, most of these chains tested additional plant-based options—often not entirely vegan—in the US, but ultimately offer their widest selection of meatless options outside of their domestic markets. 
"Fast-food chains are ubiquitous and play an important role in normalizing climate-friendly food for millions of people around the world who might not otherwise consider the negative impacts of food choices," Bisig said. "And these chains are increasingly doing this by making plant-based options more available, tasty, and affordable." 
ProVeg encourages all chains to enhance their menus by both multiplying plant-based options and creating menu strategies to push mainstream consumers towards these more environmentally friendly selections.
For the latest vegan news, read: