A new era of skinless chicken breast, made without the bird, is unfolding for the benefit of humans, animals, and the environment. This week, Switzerland-based company Planted Foods raised $72 million in venture capital funding to grow its plant-based meat company, with particular focus on whole cuts of meat such as skinless chicken breasts. The company currently makes plant-based chicken pieces, pulled pork, kebab, and schnitzel, which it distributes in more than 4,000 European retail locations and 3,000 restaurants. 
Planted uses a technology called "biostructering" to produce its minimally processed vegan meats, that start with proteins extracted from plants and elongated through wet extrusion before being put through a fermentation process. To perfect its revolutionary vegan chicken breast—which is made with yellow pea protein—Planted worked with acclaimed German chef Tim Raue who will be putting the whole-cut protein on the menu of his eponymously named two Michelin-starred restaurant in Berlin starting September 15. The Planted vegan chicken breast will initially be available through restaurants and is slated to hit retailers next year. 
Planted Foods
"I enjoy working with good products and the Planted chicken breast—like the other Planted products —meets this requirement without compromise," Raue said in a statement. "It can be processed ideally and additionally makes a [positive] contribution to our climate—for a forward-looking cuisine, such products are indispensable."
The new $72 million round builds on a previous $19 million Planted raised in 2021 for its international expansion. "We are proud to be the fastest growing alternative protein company in Europe, with a strong track record in our established yet young markets in Switzerland, Germany, Austria, and France and good early development in new markets such as the United Kingdom and Italy," Planted co-founder Christoph Jenny said in a statement. "With the additional capital, we will further accelerate our international growth, expand our product range with a new line of whole cut products, and build another production facility." 
Remaking the skinless chicken breast without the bird
What's wrong with animal-derived chicken breasts? For one, 99 percent of chicken in the US—and approximately 74 percent worldwide—comes from factory farms, where the birds are manipulated to grow faster than their bodies can support and are crammed together in deplorable conditions. This method of raising chickens also creates a breeding ground for zoonoses and has resulted in outbreaks of bird flu worldwide. 
Chicken factory farming is also an environmental nightmare. A report released this week by World Animal Protection (WAP) found that ​​producing 2.2 pounds of chicken emits 3.85 pounds of carbon dioxide and 2.51 grams of biogenic methane. To put this in context, the US is projected to produce 45.5 billion pounds of chicken in 2022, which is the equivalent to the carbon emissions from 4 billion gallons of gas. Reducing our consumption of traditionally raised chicken, WAP says, would significantly reduce greenhouse emissions.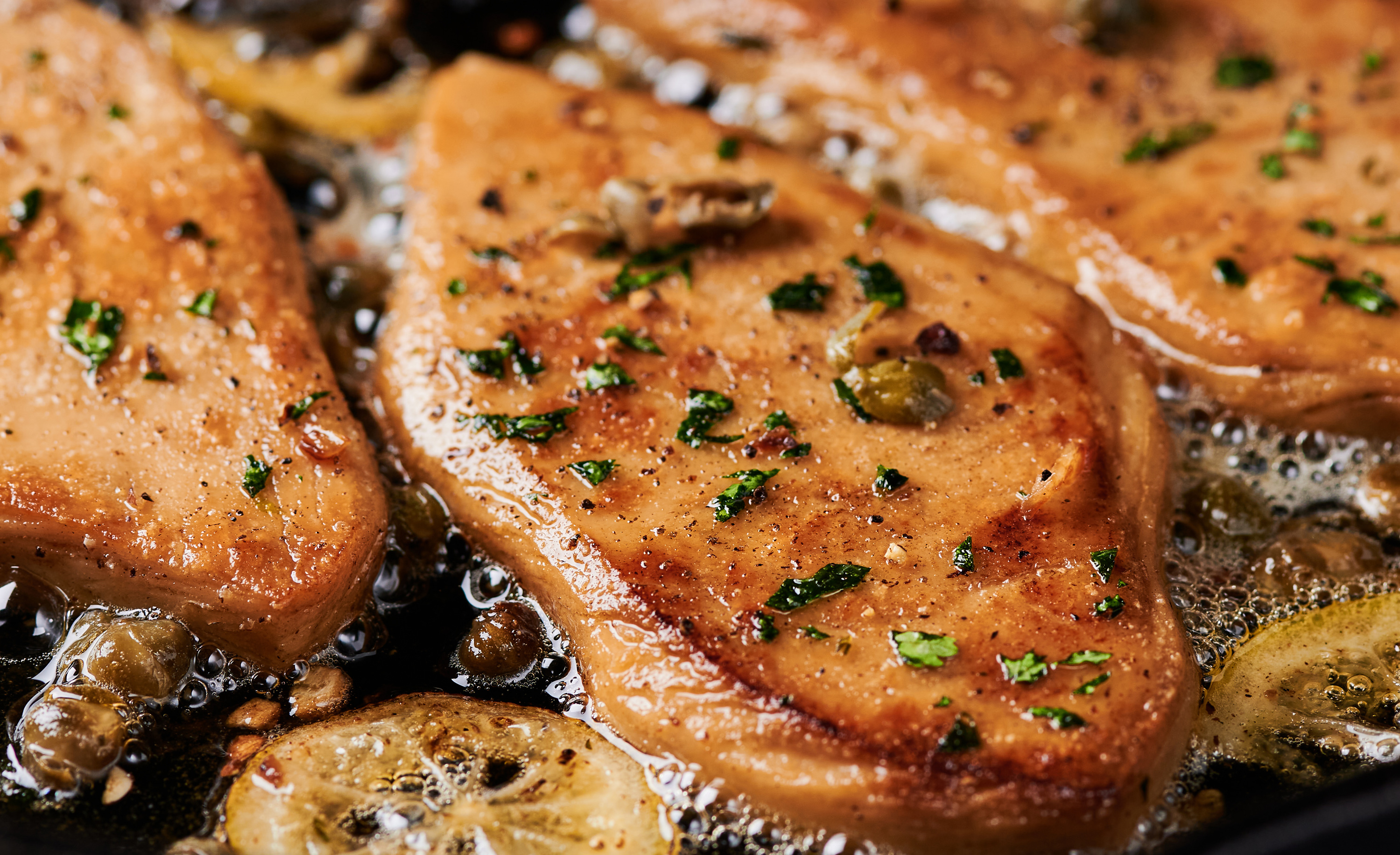 Planterra Foods
And Planted, along with other companies, are working to help consumers do just that. "Our Planted chicken breast is better than its animal counterpart because it [is convincing] with a fibrous texture and high protein content with 74-percent less greenhouse gas emissions," Dr. Judith Wemmer, Executive Board Member and Head of Product Development at Planted, said in a statement. "We are therefore enormously pleased that our novelty is now being launched in the restaurant industry with a top chef like Tim Raue. The choice of how Planted can be integrated into menus is incredibly versatile—and that in particular is a lot of fun for us and holds many delicious possibilities." 
In addition to Planted, other companies are working to develop alternatives to chicken breasts, including Lightlife Foods debuted an unbreaded vegan chicken breast which it makes with pea protein and chickpea flour. Brazilian meat giant JBS recently got into plant-based chicken breasts through its subsidiary Planterra Foods. Last fall, the Colorado-based company released vegan chicken in shreds and cutlet varieties made with its True Bite technology. The vegan chicken is made from an exclusive blend of pea and rice protein fermented by shiitake mushrooms with a taste and texture that mimics its animal counterpart. 
Another Colorado-based company, Meati Foods, is taking a different approach to making whole-cut vegan chicken breasts. The company is harnessing the power of mycelium—the fast-growing root systems of mushrooms—to create nutritious vegan meats, including chicken breasts. In July, Meati raised $150 million in a series C round, which included participation from Chipotle's new venture fund, to further commercialize its whole-cut vegan chicken and steak.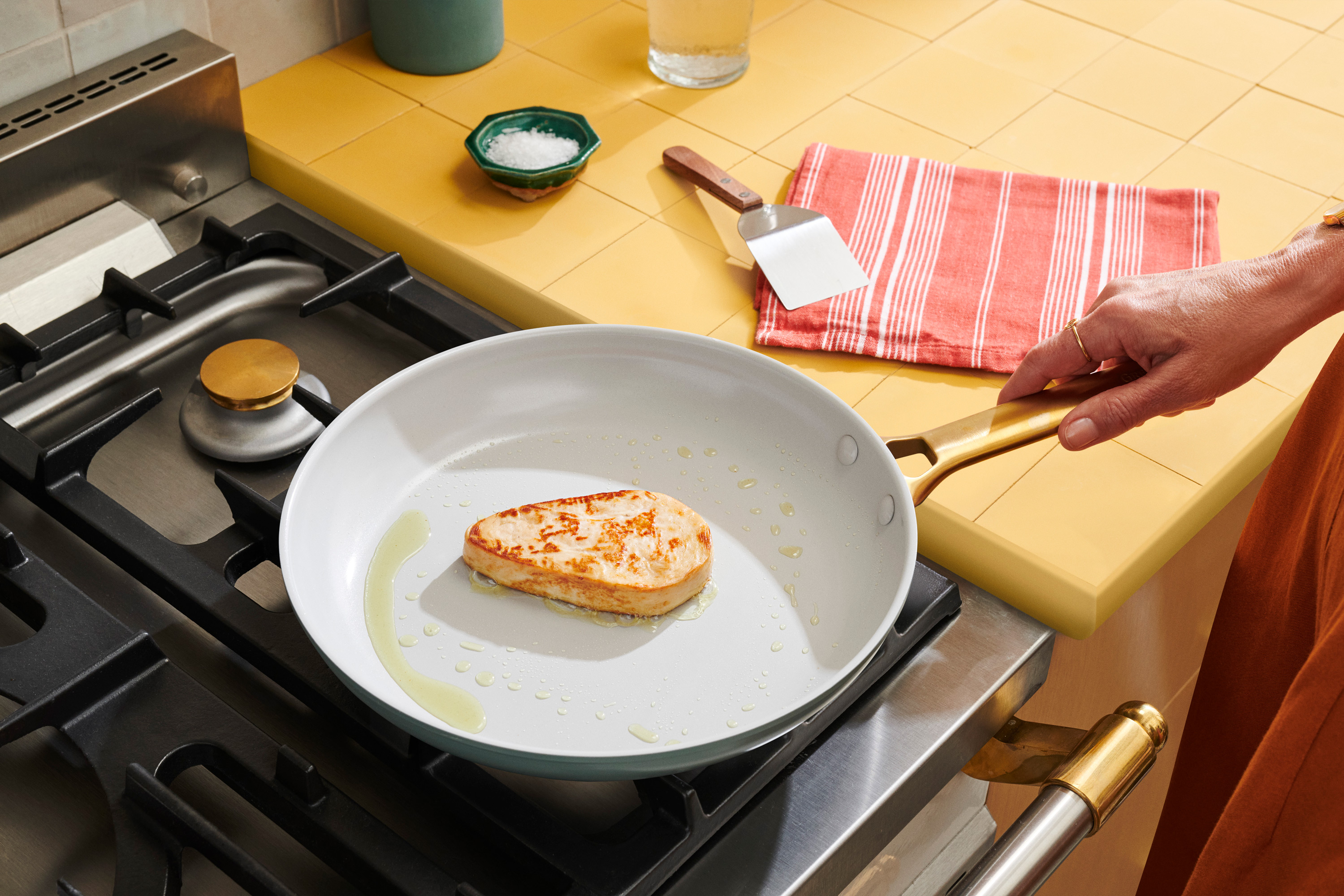 Meati Foods
But is there demand for chicken breasts made this way? Well, when Meati first made its chicken products available for nationwide delivery through its website earlier this year, they sold out in under 24 hours. A second launch was similarly successful. 

For the latest vegan news, read:
Lawsuit Challenges AHA's Claim that Meat Is Heart Healthy
The Only Legal Foie Gras In California Hits the Menu at LinkedIn HQ
Impossible Foods Launches 8 Vegan Frozen Meals
Want delicious vegan recipes delivered to you inbox? We got you!
Want delicious vegan recipes delivered to you inbox? We got you!