From selling millions of "bleeding" vegan burgers to ditching hot dogs in its food courts in order to make room for more plant-based options, Costco is becoming vegan-friendly at a rapid pace. Here are 18 of our favorite finds from this big-box store that we're filling our freezers and pantries with.
Please note that products vary based on location.
Big Box Vegan
1 Annie's Organic Cinnamon Rolls
Gooey, buttery, sweet cinnamon rolls? Yes, please! These ready-to-bake rolls come in packs of three, with 15 rolls in each box, so you'll be stocked for breakfast come morning.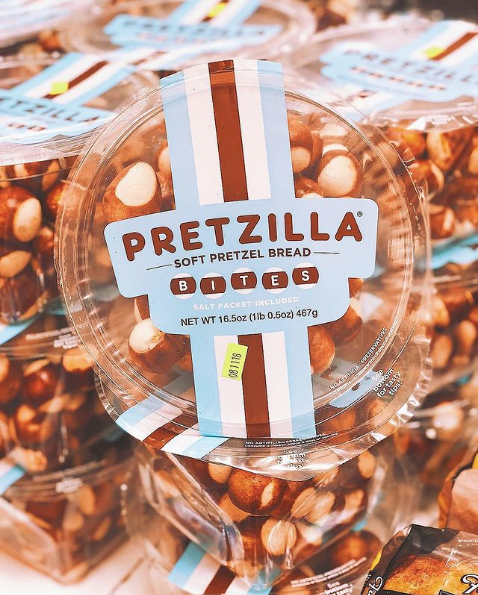 Big Box Vegan
2 Pretzilla Soft Pretzel Bread Bites
Pair these pillowy, salted pretzel bites with number 9 for the ultimate game-day snack, the perfect pairing to a cold vegan beer, or an easy potluck offering.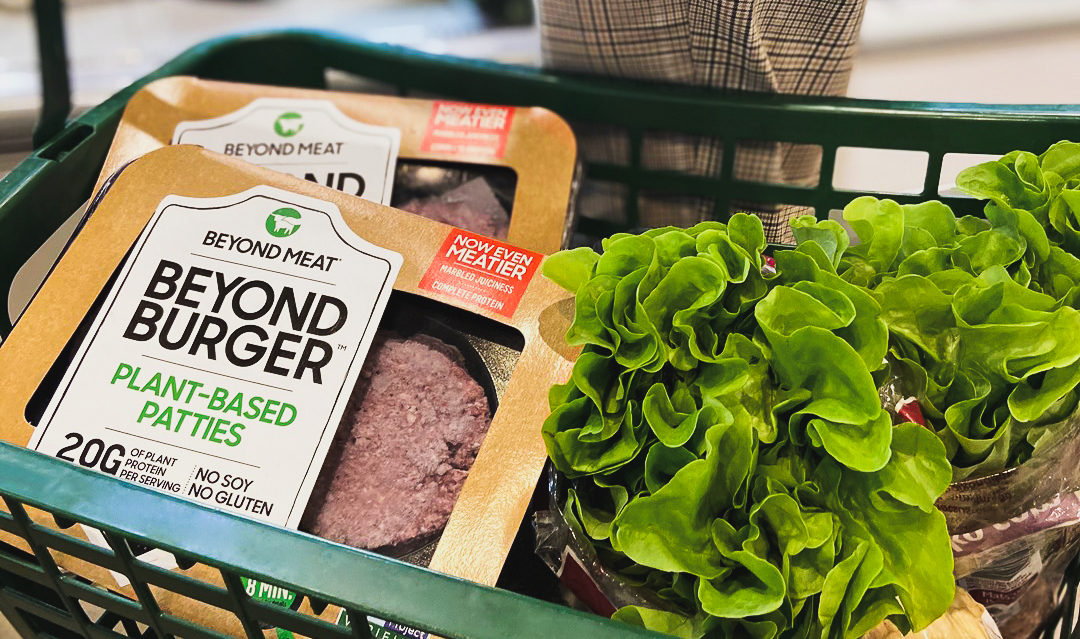 Beyond Burger
3 Beyond Burgers
Yup these cult-favorite beefy vegan burgers are available in packs of 8 patties for all your grilling needs. Pop them on the grill (or your grill pan) and then top them with lettuce, tomatoes, mayo, and mustard for that classic burger experience.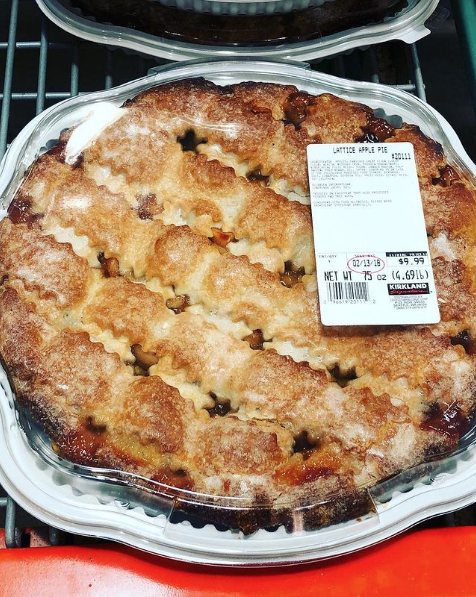 @hungryvegangirl
4 Lattice apple pie
If you didn't already know that Costco's apple pie is accidentally vegan, now you do! Pick up this jumbo-sized baked good and serve it up with a hefty dollop of vegan whipped cream for an easier-than-pie dessert.
VegNews
5 Alpha Foods Chicken Patties
 These lightly breaded, crispy vegan chicken patties are packed with plant-based protein and make a great switch up from the many vegan burgers found in the freezer section.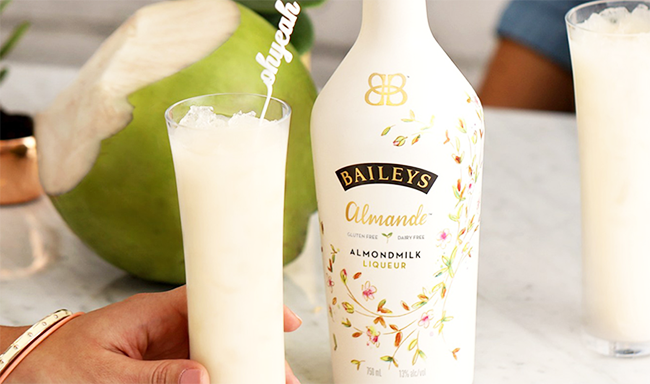 Baileys
6 Baileys Almande Liqueur
You read that right! You can even find these elegant bottles of vegan Baileys in the aisles of everyone's favorite big-box store. Stock up for the holiday season (or just to toss in your coffee—we won't tell).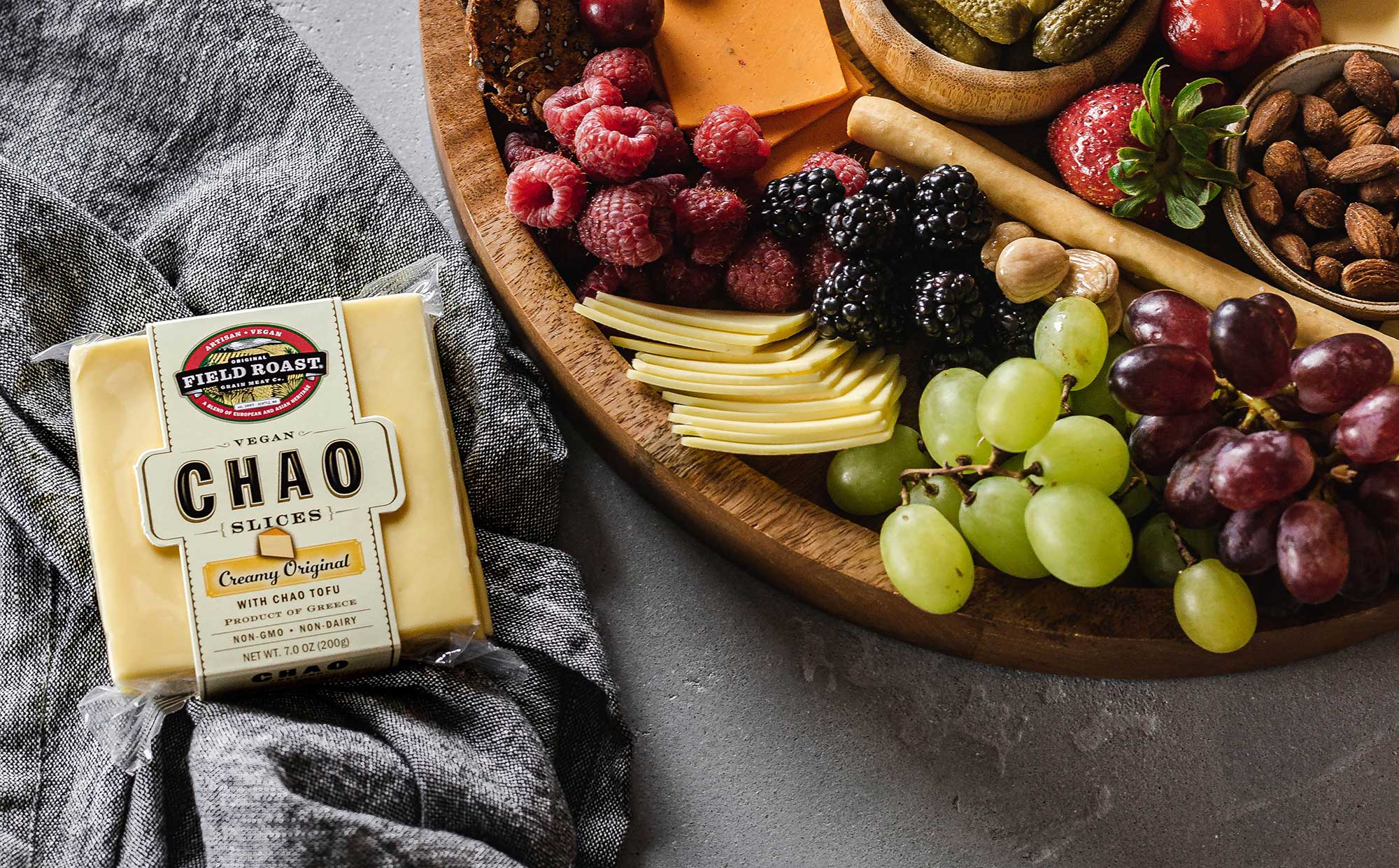 Field Roast
7 Field Roast Chao Cheeses
You can find these dairy-free slices in three packs at select Costco stores across the US and Canada. Stay stocked up on this easy-to-melt, gooey vegan cheese for the ultimate grilled cheese sandwiches when you're in the mood for a little comfort food.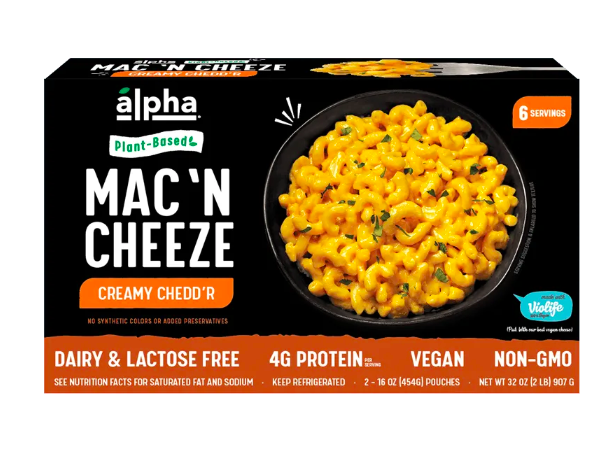 Alpha Foods
8 Alpha Foods Mac 'N Cheeze  
These single-serve bowls of deliciously cheesy vegan mac can be found in the refrigerated section at Costco! Times they are a changing.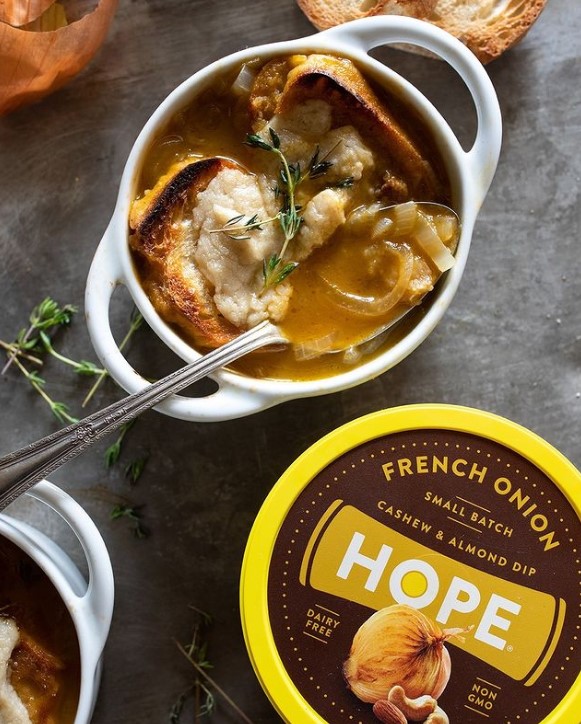 9 Hope Foods French Onion Dip
We need this bulk cashew and almond dip immediately! We're stocking up on bags of pita chips and heading to our local Costco for giant one-pound tubs of this dairy-free goodness.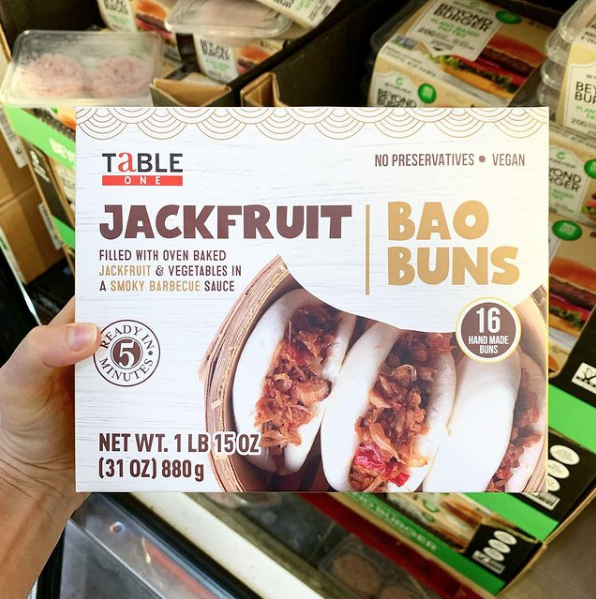 @vegaroundtown
10 Table One Jackfruit Bao Buns
These soft and fluffy bao buns are filled with saucy BBQ jackfruit and vegetables and can be found in the refrigerated section of the megastore. Dinner just got a lot easier and tastier!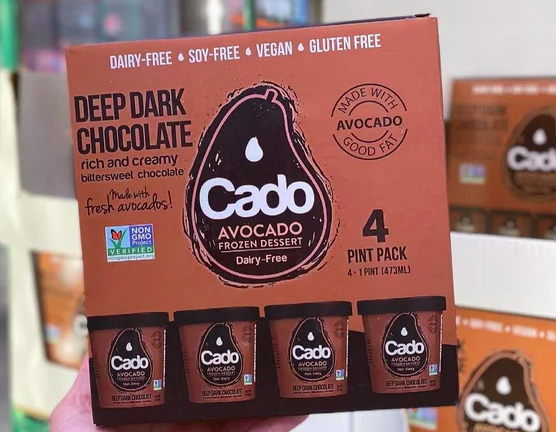 Cado
11 Cado Chocolate Ice Cream
These pints of avocado-based chocolate ice cream make being dairy-free tastier than ever. Each pack comes with 4 pints … perfect for stocking the freezer when a craving strikes.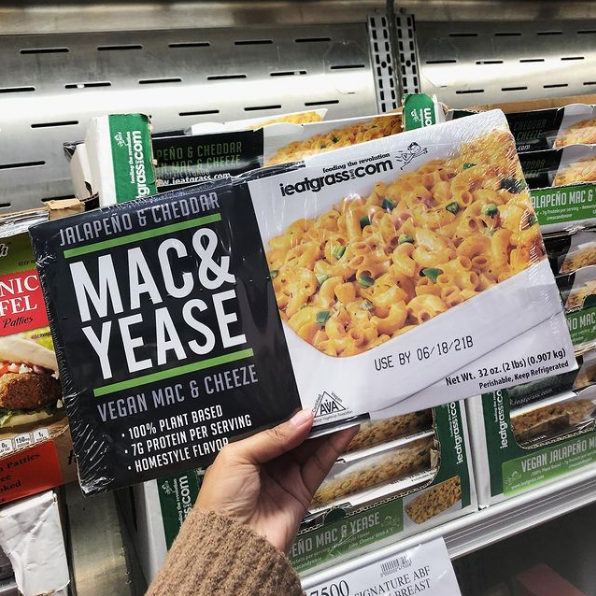 @__joyann
12 Mac & Yease
Chef Ayinde Howell's popular Jalapeño & Cheddar Mac & Yease can be found in 32-ounce take-and-bake trays in the prepared foods section of the store.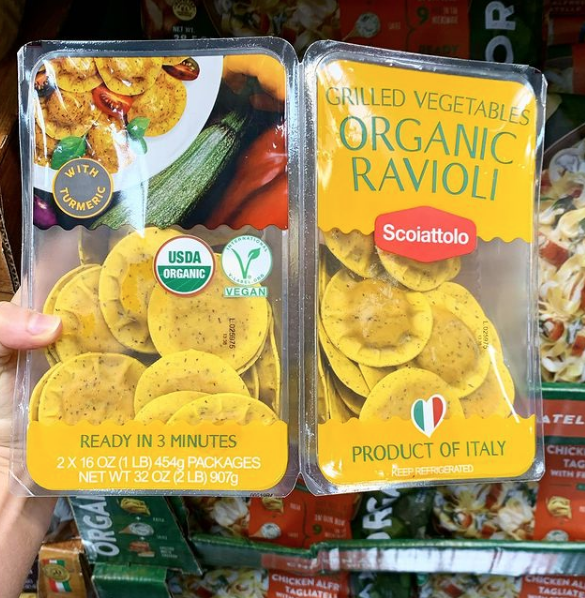 @vegaroundtown
13 Organic Ravioli
Filled with turmeric-spiced grilled vegetables, these raviolis make dinnertime super easy. Toss with one of Costco's vegan-friendly pasta sauces and you're good to go.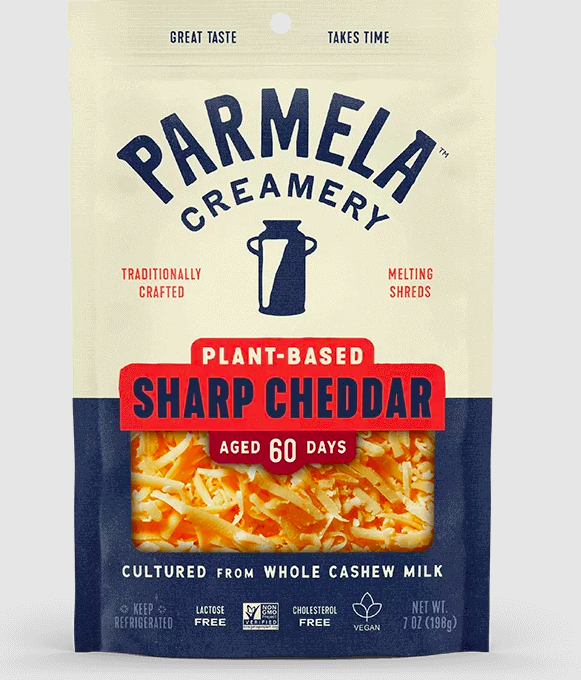 Parmela Creamery
14 Parmela Creamery's Sharp Cheddar 
Bulk packs of shredded, dairy-free, vegan cheese? Yes, please! We'll be layering these into sandwiches, quesadillas, tacos, enchiladas, and more!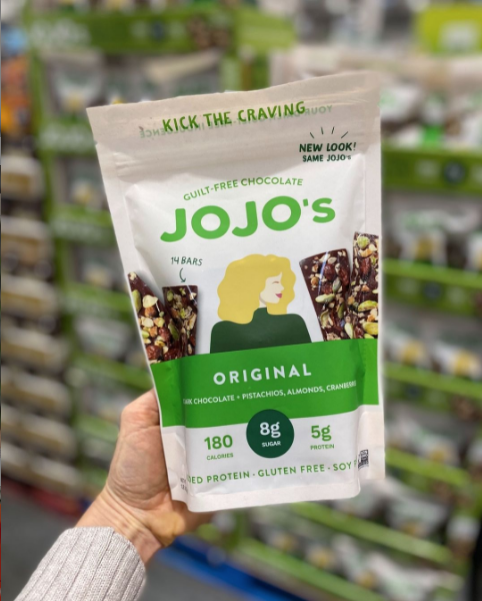 Jojo's
15 JOJO's Chocolate
These low-sugar squares of dairy-free chocolate are the ultimate treat to have on hand when a chocolate craving strikes. And for us, that's a daily occurence. Luckily we can buy these in bulk.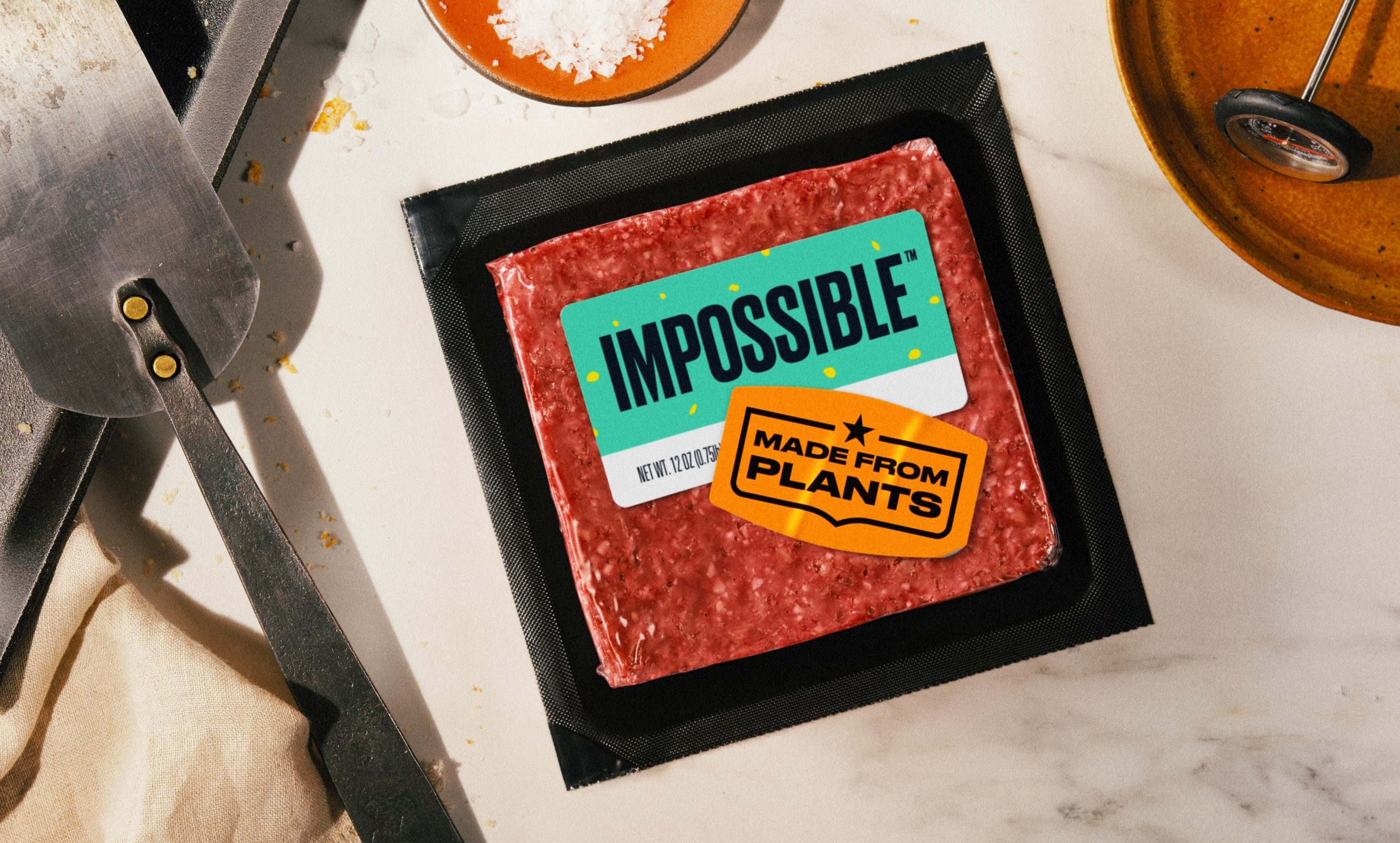 Impossible Foods
16 Impossible Foods Grounds
Score two one-pound packs of this popular brand's vegan grounds for just $17 in the refrigerated goods section of the mega-store.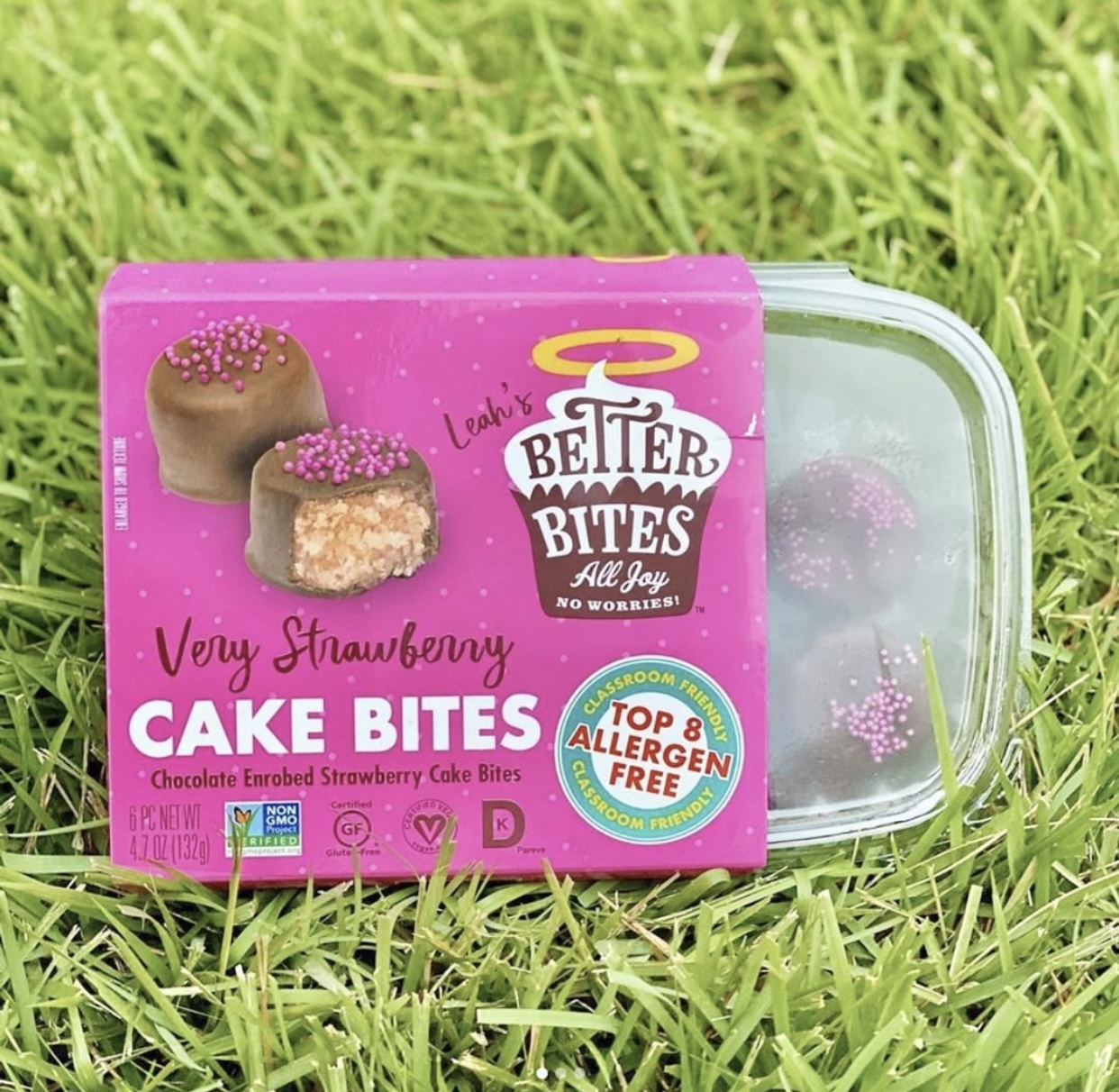 Better Bites
17 Better Bites Bakery Do Bites
These chocolate-coated cookie dough bites are gluten-free, vegan, and so tasty. The individually wrapped bites keep us from eating the whole box in one go!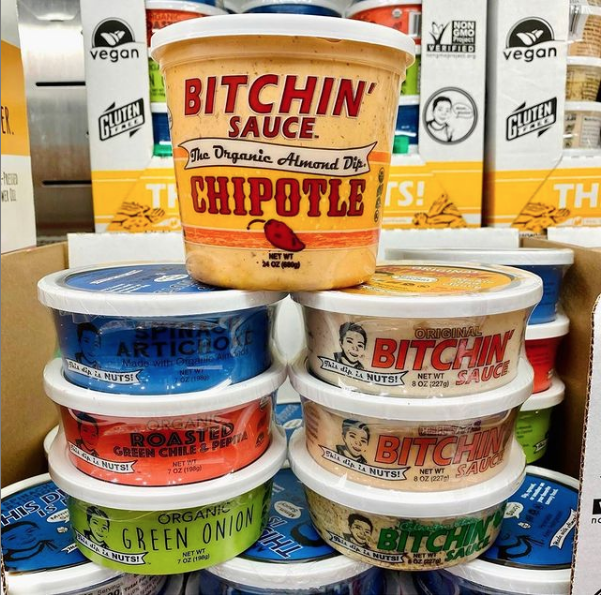 Bitchin' Sauce
18 Bitchin' Sauces
We are OBSESSED with these nutty almond-based dips. Choose from Original, Cilantro Chili, and fiery Heat and dip anything and everything in these sauces. Trust us … you won't be able to stop.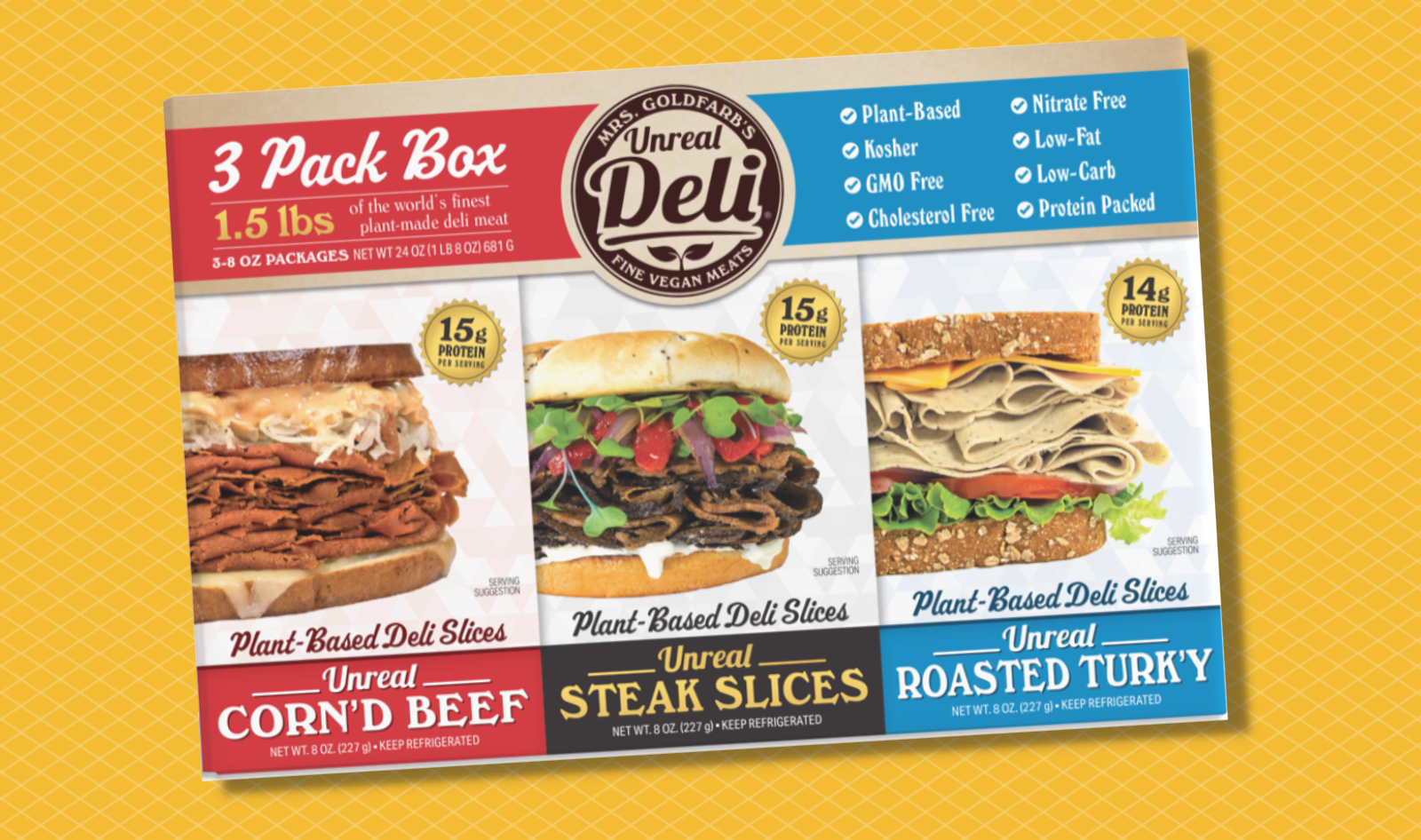 Unreal Deli
19 Mrs. Goldfarb's Unreal Deli slices
Backed by Shark Tank's Mark Cuban, Mrs. Goldfarb's Unreal Deli made headlines earlier this year when combo packs of its vegan corned beef, roasted turkey, and steak slices launched at Costco locations in Southern California and Hawaii. Why choose one vegan meat, when you can have three?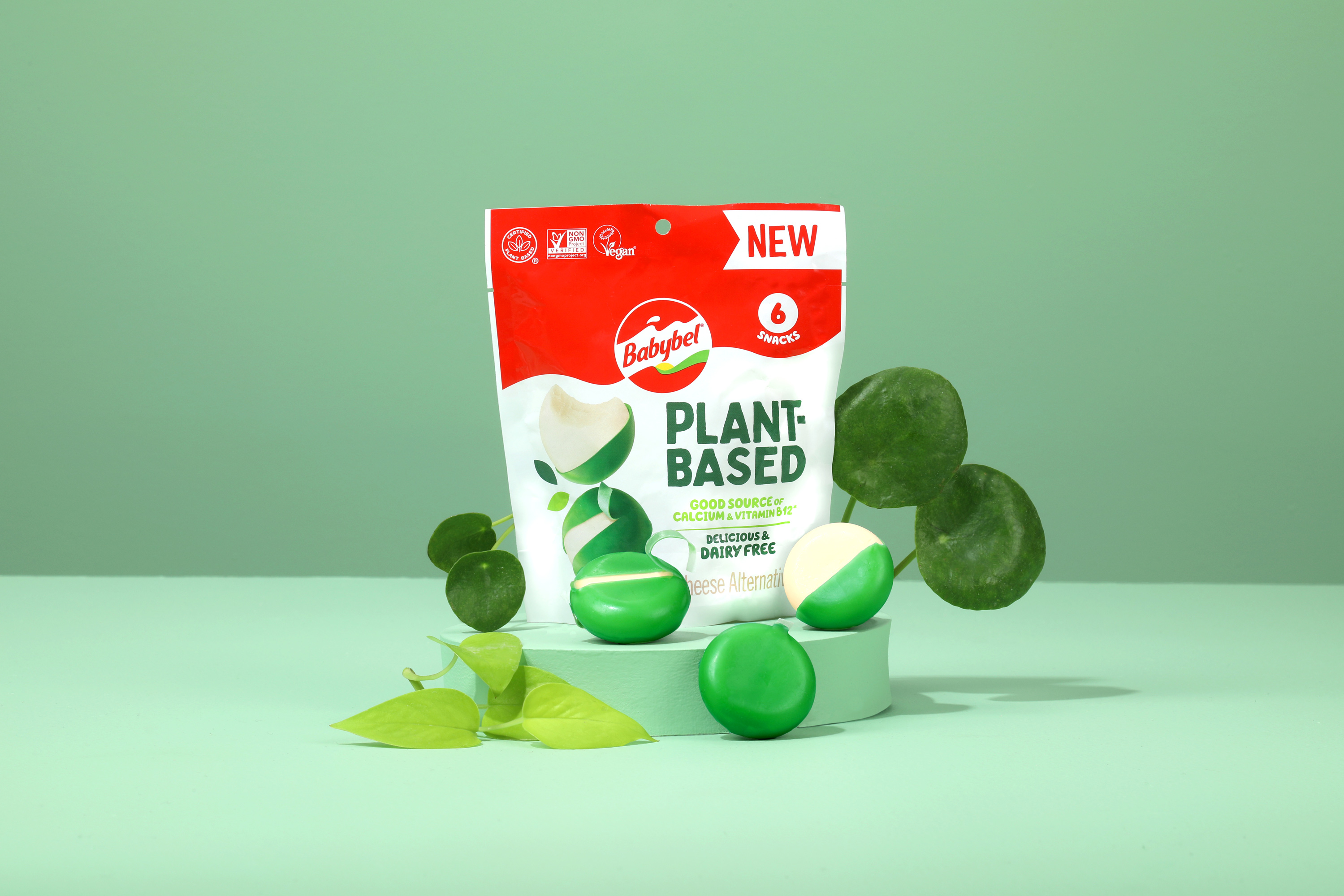 Babybel
20 Plant-Based Baybel
If you spot these revamped childhood classics at your local Costco, load up your shopping cart! Members have spotted the snacking cheese at locations in the Southeast. Wrapped in green, plant-based wax, this bite-sized snack keeps us fueled on all our Costco runs.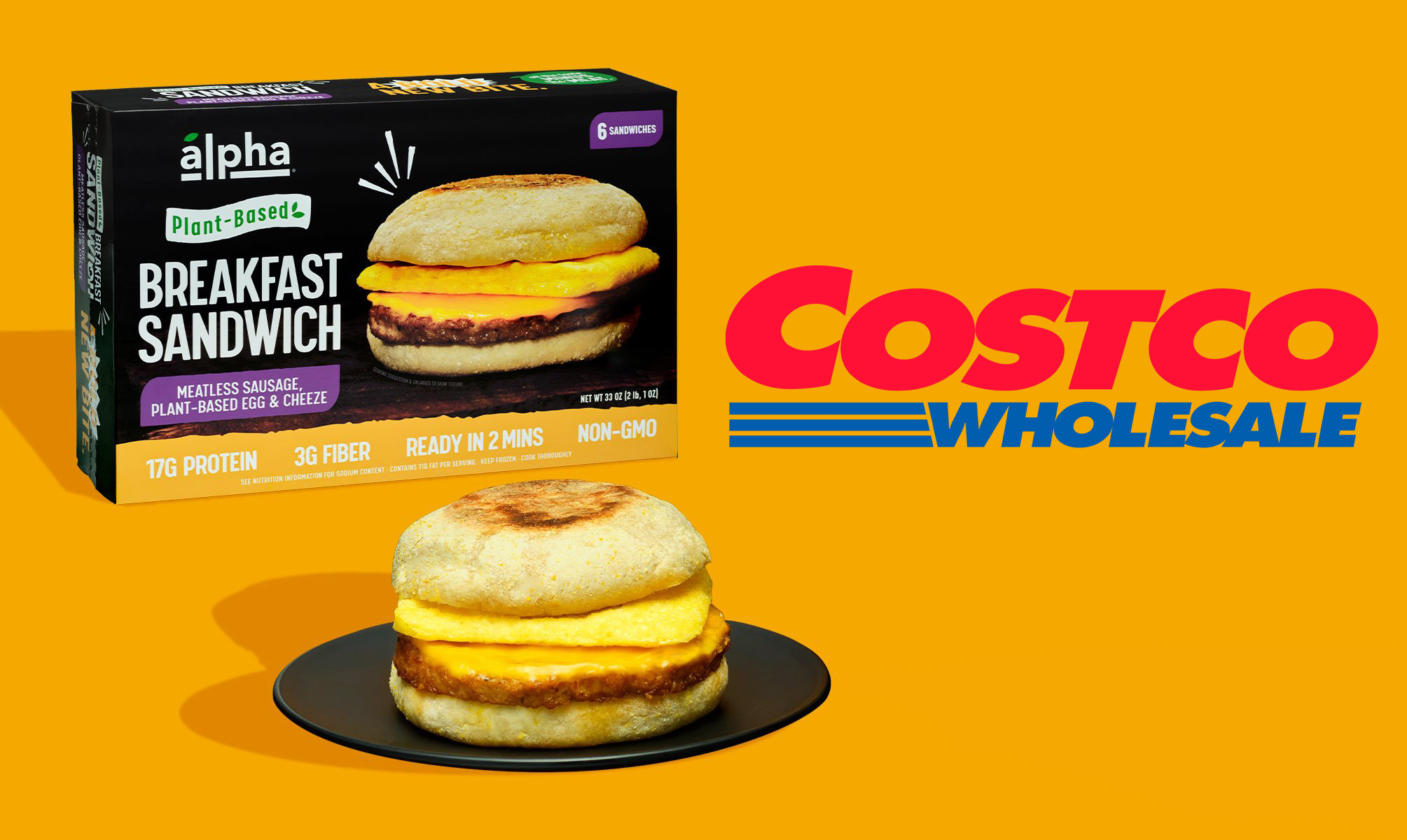 VegNews
21 Alpha Foods breakfast sandwich
Breakfast happens in a flash with Alpha Foods' heat-and-eat egg, cheese, and sausage sandwiches. Skip the drive-thru and toss this brekkie staple in the microwave for a meal guaranteed to hold you over until lunchtime.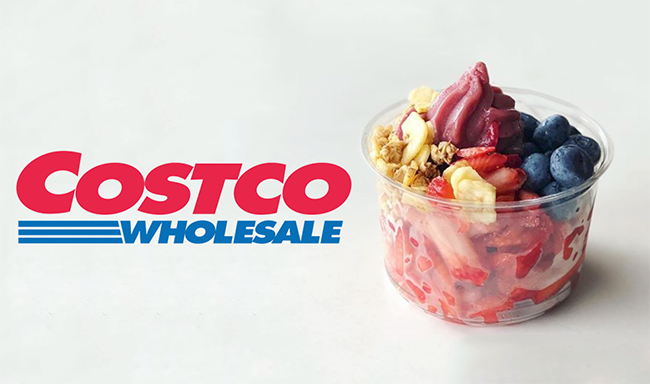 VegNews
BONUS: Don't miss the vegan-friendly, granola-topped açaí bowl at Costco's outdoor food court!
For more vegan shopping guides, read: