This solar-powered grill from 'Shark Tank' got an investment from a very hopeful Shark. But what happened to the business?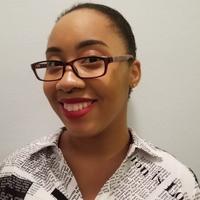 If there's one reason why people love Shark Tank, it's to look at all the cool products it showcases. Once you think you've seen everything, there's something new to capture your attention and inspire you to pull out your wallet.
And one innovative product seen on the business reality show was a solar-powered grill.
Article continues below advertisement
Season 9, Episode 22 of Shark Tank featured the SolSource Solar Cooker, made by a company called One Earth Designs. It uses the heat from the sun to cook food outdoors and even boil water. Keep reading for everything you need to know about how the solar-powered grill works, how the company did on the show, and what's going on with the brand now.
Article continues below advertisement
What is a SolSource Solar Cooker? The solar-powered grill was featured on 'Shark Tank.'
A SolSource Solar Cooker is said to be an eco-friendly alternative to a traditional grill. According to the SolSource page on Amazon, the grill uses "advanced self-healing polymers" on a set of mirrors that heat up the device to cook food. It can reach up to 500 degrees Fahrenheit so you can barbecue, fry, grill, steam, slow cook, and more on it with additional cookware.
If you wanted one, you had some options. There's the SolSource Classic which is meant to be a more stationary grill. There's also the SolSource Sport, which is smaller, comes with its own carrying bag, and is meant to be reassembled wherever you travel.
Article continues below advertisement
Unfortunately, the SolSource Sport doesn't have the best Amazon reviews. Some of them state that the materials used don't get hot enough to cook efficiently, while others mention it's difficult to get the solar panels to face the right angles for maximum heat. It does work, it's just not the easiest option around.
Article continues below advertisement
Was the solar-powered grill SolSource invested in on 'Shark Tank?'
On this particular episode of Shark Tank, which aired in early 2018, SolSource founder Dr. Catlin Powers asked the Sharks for $500,000 in exchange for 3 percent equity in One Earth Designs. As Mark Cuban took in more information about the product, he seemed very excited at the opportunity to use the technology to beat out Elon Musk.
"Do you think that you could put the fear of God in Elon Musk and put them out of business?" Cuban asked Dr. Powers during her presentation on the show, CNBC reported at the time.
When she said yes, she believed her tech has the potential to do just that, he offered her a deal on the spot to the surprise of the other Sharks. In the end, they agreed to an investment of $500,000 in exchange for 4 percent equity and a board seat.
Article continues below advertisement
Is SolSource from 'Shark Tank' still in business?
Unfortunately, it looks like the SolSource is a thing of the past. As of publication in April 2023, five years after the Shark Tank episode aired, it doesn't look like you can buy a SolSource if you wanted one.
The website is down, and everything on Amazon is out of stock. Plus, the last post on the brand's Instagram was made in November 2019. And Dr. Powers' LinkedIn states that she left her position as co-founder and director of One Earth Designs in January 2023. She currently works in agricultural funding and education.