Does fracking cause sinkholes — and can they be repaired? Residents of Daisetta, Texas are concerned after several structures were swallowed.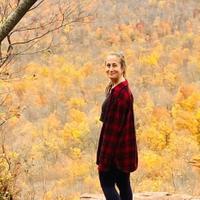 Article continues below advertisement
"On Sunday, April 2, 2023, a sinkhole formed on the northwestern flank of the Hull salt dome in the city of Daisetta, Texas," reads a report written by the Bureau's State of Texas Advanced Resource Recovery (STARR) program following its collapse. "This nearly circular sinkhole, having a water-filled diameter of about 70 meters (almost 230 feet), is located adjacent to the southwestern edge of the larger 2008 Daisetta sinkhole."
Fortunately, the team doesn't expect the sinkhole to grow, for now.
"The collapsed area could also not expand much beyond its current extent (similar to the limited growth of the larger 2008 sinkhole)," it continues. "Future collapse similar to that observed in 2008 and 2023 is also possible in adjacent areas along the steep flank of the salt dome. Further investigations are recommended to better understand the cause and mechanism of collapse to minimize risk associated with similar possible future events."
Though it may get worse as gas production continues.
Article continues below advertisement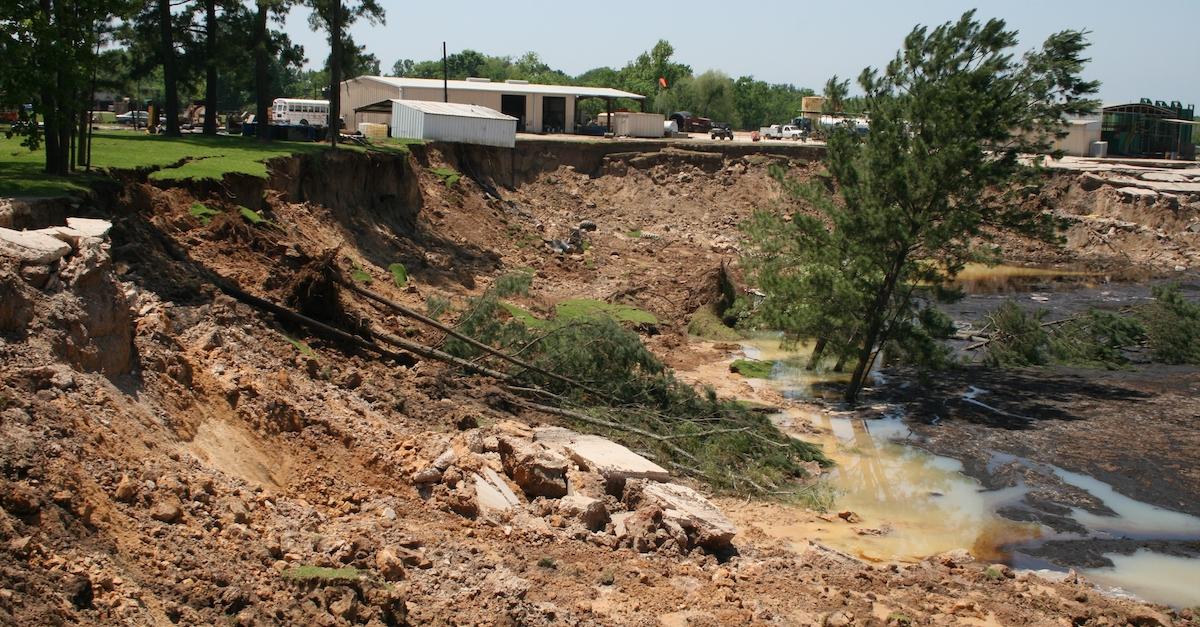 What causes a sinkhole?
There are a number factors that may lead to the formation of a sinkhole.
According to the Pennsylvania Department of Environmental Protection, sinkholes can naturally form as a result of ongoing drought. However, human activities are more likely the source. Any sort of groundwater pumping, leaking pipes, water injection, or concentrated water flow can cause sinkholes to form — as can digging through soil, which includes drilling and therefore, fracking.
Article continues below advertisement
In Daisetta's case, the latter seems to be the culprit. According to The Daily Mail, the area, known as Liberty County, was a prime location for oil drilling and gas production from 1926 to 1964. The first sinkhole started forming in 1980. Then another opened up in 2002, then another 2008, and now finally, in 2023.
Southern Methodist University geologists are now researching the sinkholes, and published a study in the journal Remote Sensing regarding their findings.
"This area is heavily populated with oil and gas production equipment and installations, hazardous liquid pipelines, as well as two communities. The intrusion of freshwater to underground can dissolve the interbedded salt layers and accelerate the sinkhole collapse," co-author Jin-Woo Kim stated via The Daily Mail. "A collapse could be catastrophic. Following our study, we are collecting more high-resolution satellite data over the sinkholes and neighboring regions to monitor further development and collapse."
Article continues below advertisement
Can sinkholes be repaired?
Although sinkholes seem like an end-of-the-world situation, they can — in fact — be repaired.
According to Popular Mechanics, if a sinkhole appears on your property and isn't posing direct risk to you or your home (1 to 3 feet in depth and diameter, max), you can fill it in. Pour in dry-mix concrete as a base in the bottom of the hole, then add clayey sand to prevent it from expanding. And finally, you can add top soil to it, to blend it in with the rest of your landscaping.
In situations such as that in Daisetta, it's a bit different.
Large amounts of concrete can be used to fill in the bottom, but most engineers, per Earth Science, prefer filling it will large boulders, then small rocks, and on top of that, gravel. This provides drainage while filling in the hole. It hasn't been announced how the Daisetta sinkhole will be handled, but it seems as though the area may have to deal with many to come.