Starbucks baristas are giving the internet a backstage look into certain Starbucks policies, including trashing display case food every day.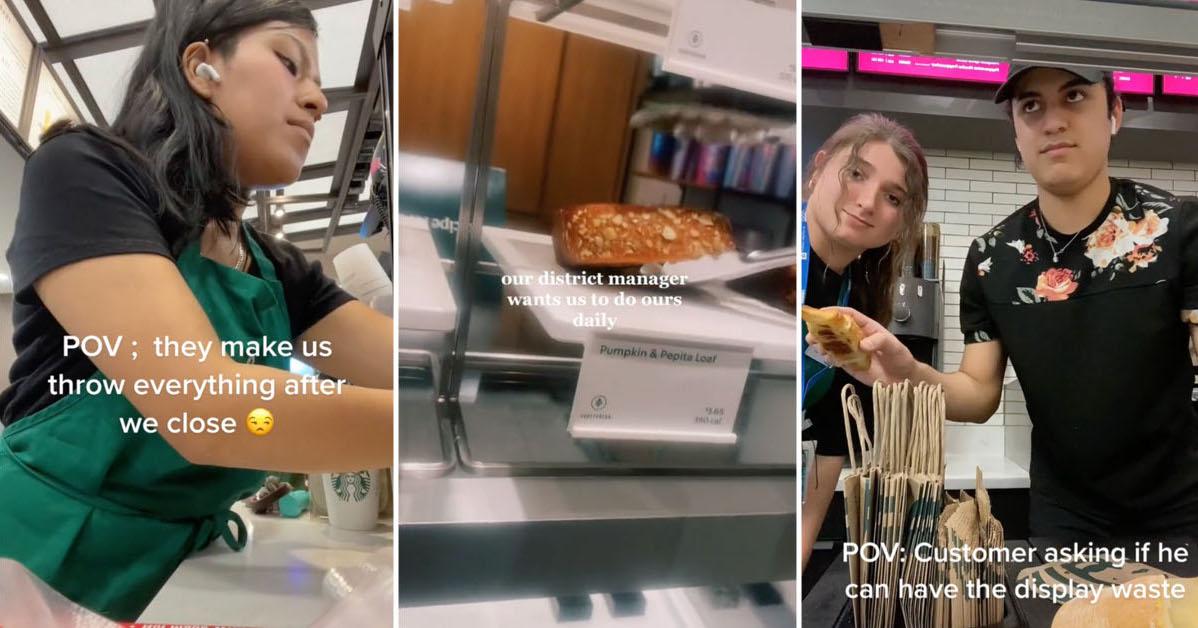 If you've ever bought a sandwich or pastry at a Starbucks, you may have noticed that the barista probably didn't actually take your food out of the display case. Instead, Starbucks employees typically get your item from the back, and leave the display foods in the case all day.
So what's the deal with the Starbucks display case foods? Why doesn't Starbucks actually sell these items, and what is done with them at the end of the day?
Article continues below advertisement
Interestingly, many Starbucks baristas have given customers an inside look at all this via TikTok, revealing just how wasteful Starbucks' policies are.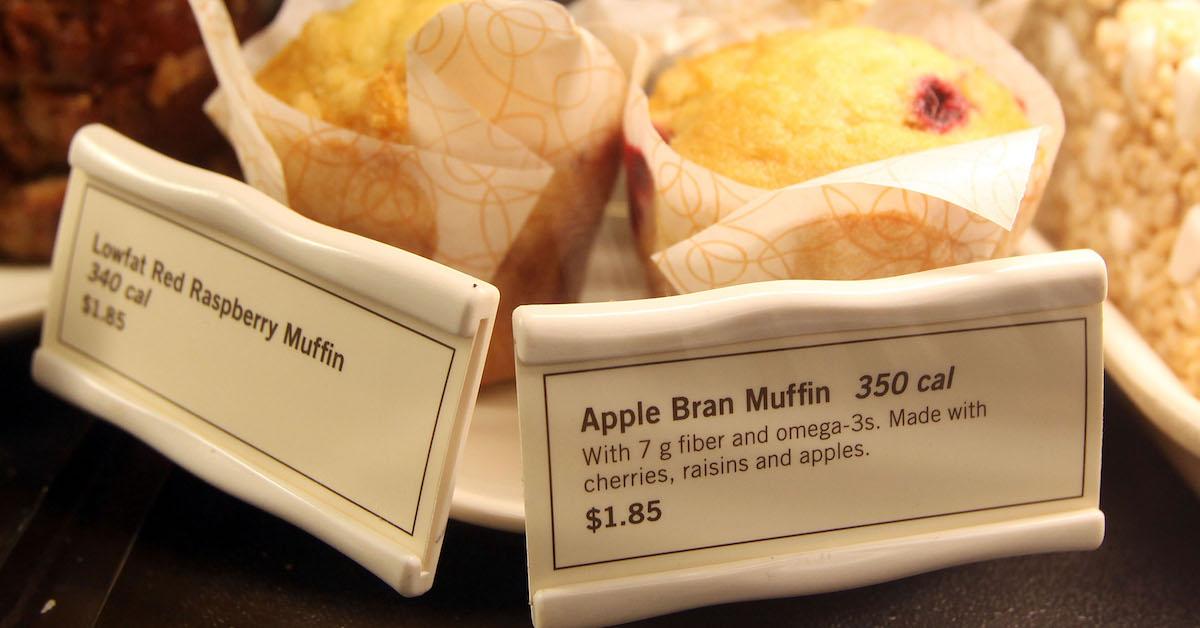 Article continues below advertisement
On TikTok, Starbucks baristas are showing what happens to display case food.
In a TikTok video posted in 2022 by @reina6554, a barista is seen wearing a green Starbucks apron and standing behind the store's counter. Set to gloomy instrumental music, the video shows the barista taking items out of the display case one by one — from scones to cake pops — and tossing them into the trash.
"POV; they make us throw [away] everything after we close," the user wrote on the video, followed by an unamused face emoji.
Article continues below advertisement
In another TikTok video, posted in 2022 by user @starbuckst2, two Starbucks employees are seen taking pastries out of the display case and throwing them into a garbage can.
"POV: Customer asking if he can have the display waste," reads the text on top of the video. "Like no, that's been there all day sir … don't cancel us," the caption added.
"NEVER EVER serve food from the case," someone commented on the video. "That s–t been there all day, [I'd] never," @starbuckst2 responded.
"Me except I be taking bites of each cake pop as I throw them away," reads another comment, presumably left by another Starbucks employee.
Article continues below advertisement
TikTok user and Starbucks employee @smoothbrainedbaby has an ongoing series on their TikTok page called "squishing everything in the pastry case." In each of the videos of this nature on their page, they show their hand squishing various Starbucks display case items over a trash can.
"Disclaimer: we have had flies in the case so we couldn't sell from it today," they captioned the first video in this series, which featured a blueberry scone.
Article continues below advertisement
"[Before] anyone loses it: the case had flies so we couldn't sell!!!" they captioned the next video, which showed their hand squishing a chocolate croissant.
So presumably, at @smoothbrainedbaby's Starbucks location, the food is thrown away whenever there are flies in the case — which likely happens pretty often, considering the cases typically do not seal and are not refrigerated. (Not coincidentally, there are also a number of videos on TikTok showing Starbucks display cases riddled with flies.)
Article continues below advertisement
And in a video posted in June 2023 by @hayhawa, the Starbucks employee shows followers how they fill the display case every morning — aka their "15 minute struggle condensed into 60 seconds."
As explained in the video, every morning, the staff has to fill the display case. "At my store we keep the previous day's expired stuff and use it to display," @hayhawa wrote on the video.
"Some stores do this every two days 'cause they lucky," they added. "I am not. Our district manager wants us to do ours daily."
Article continues below advertisement
Based on what @hayhawa stated, it seems as though Starbucks district managers set the policies regarding display case food.
What does Starbucks have to say about all this?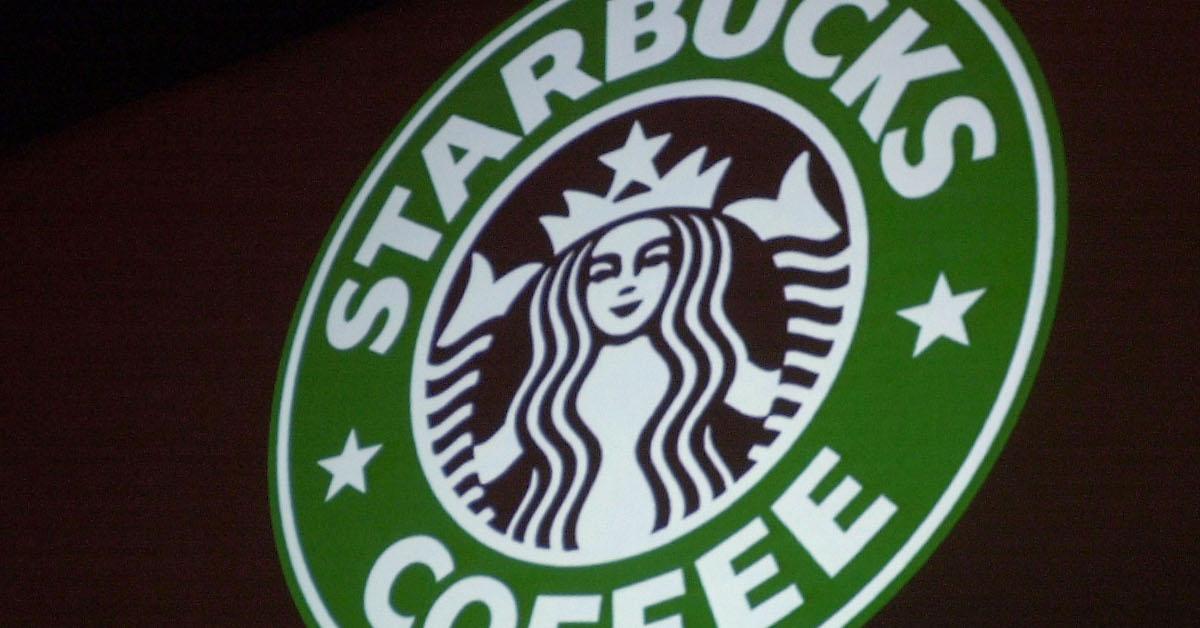 Article continues below advertisement
What is Starbucks policy on display case food?
We reached out to a Starbucks spokesperson to learn more about the company's display case policies, and will update this article if we hear back.
That said, according to the above TikTok videos — as well as many other videos and articles on the internet — it seems like many Starbucks locations require real food to be displayed in the cases, and for that food to be replaced every day.
Many locations may also use stale food from the day prior, and some locations may not require daily turnover, but every 2-3 days, instead.
Though doing so would theoretically yield less waste than replacing the food with fresh items each day, these policies are still overall very wasteful. Many commenters in the above TikTok videos have suggested that Starbucks either feature fake items in their display cases (that can be reused each day), or just get rid of display cases altogether in favor of a printed menu.
In terms of other Starbucks food, the company's policy (in the U.S. and Canada, at least) is to donate all surplus food that is still safe to eat via the Starbucks FoodShare program, a spokesperson told Green Matters in July 2023. However, there have been many instances of Starbucks trashing perfectly good fresh food, sealed unexpired snacks, clean napkins and stirrers, and so much more.