Four environmental activists staged a protest at the US Open on Sept. 7, 2023. Here's what happened at the event, explained.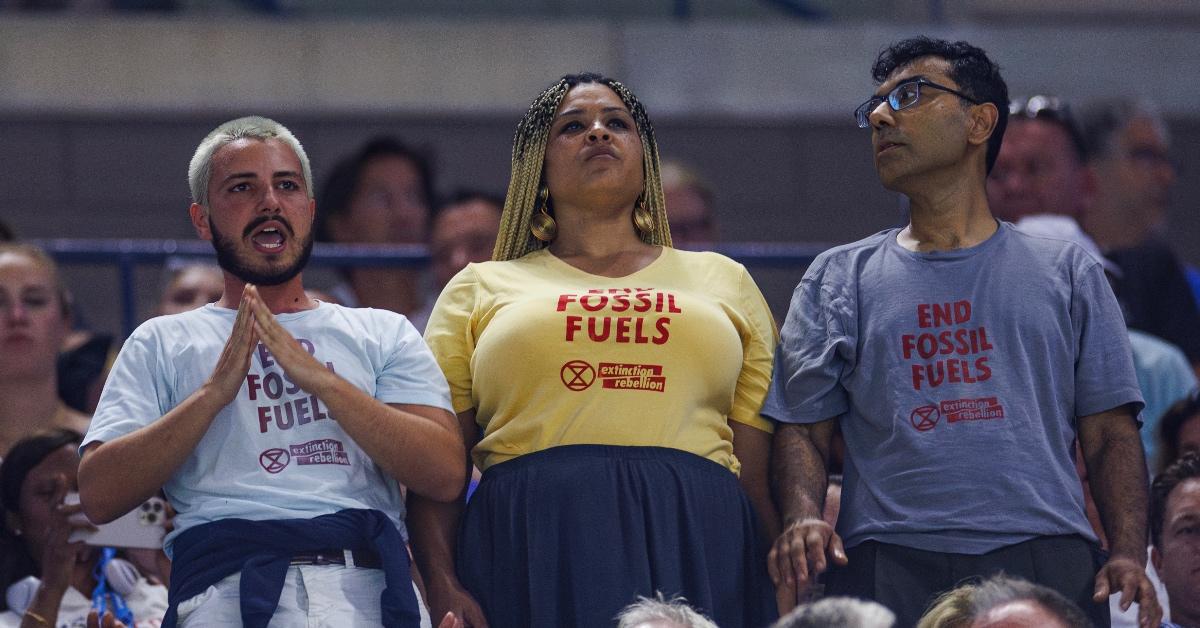 Article continues below advertisement
On Sept. 7, 2023, the US Open was delayed by fifty minutes as four climate change protestors caused a disruption in the Arthur Ashe stadium stands. What was the protest at the US Open all about? Here's what you need to know.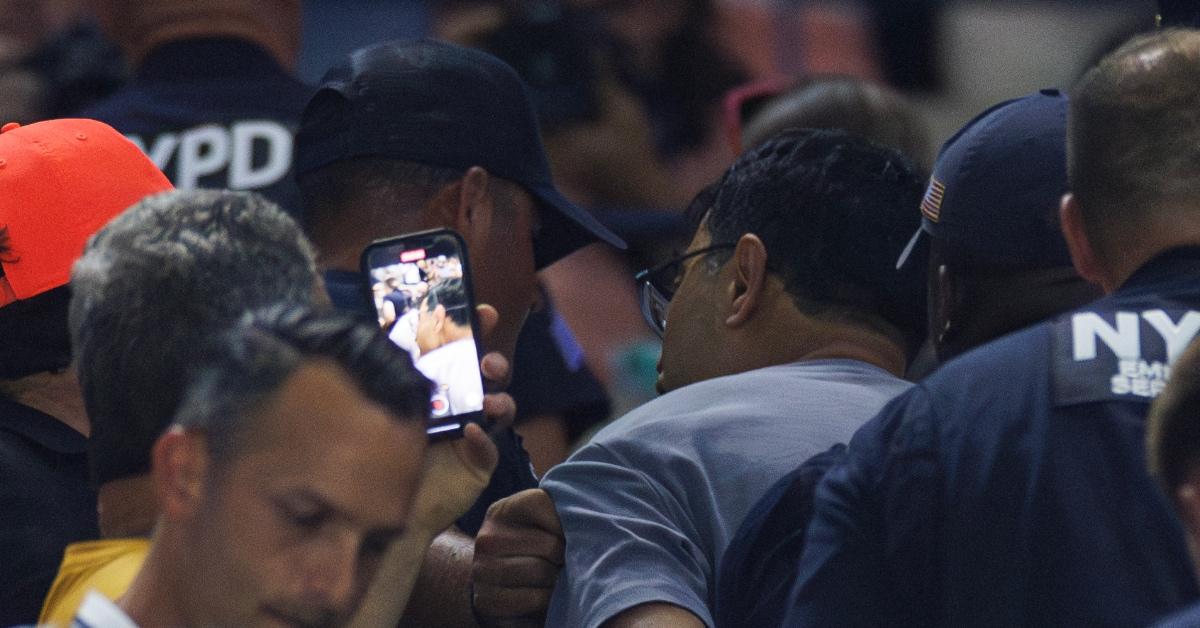 Article continues below advertisement
What was the protest at the US Open?
On Sept. 7, 2023, during the US Open tennis championships, four environmental activists began a protest, delaying player Coco Gauff's semifinal victory by 50 minutes. Extinction Rebellion claimed responsibility for the protest, in which four activists stood up in the stadium wearing shirts that read "End Fossil Fuels," according to the Associated Press (AP).
One of the activists glued his bare feet to the concrete floor.
Police officers arrived to escort the activists out of Arthur Ashe Stadium. The U.S. Tennis Association issued a statement saying all four activists were taken into custody by NYPD. "Three of the four protesters were escorted out of the stadium without further incident. The fourth protester affixed their bare feet to the floor of the seating bowl. Due to the nature of this action, NYPD and medical personnel were needed in order to safely remove this individual from the stadium," the statement read, per Reuters.
Article continues below advertisement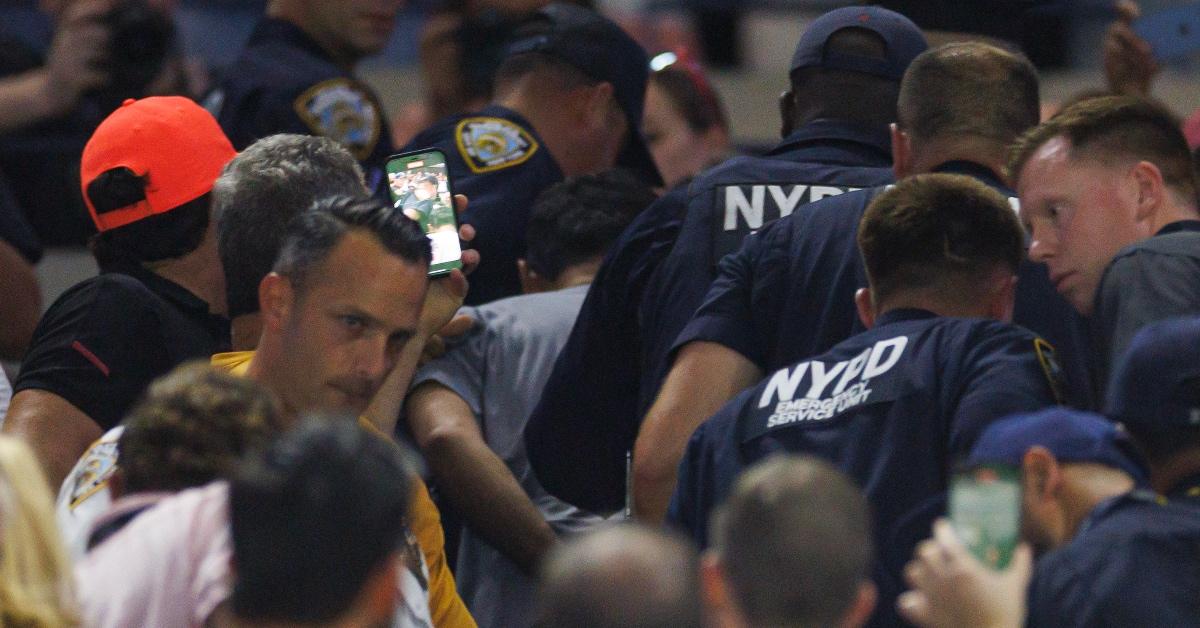 One of the protestors, who identified himself as Ian, told the AP that the reason behind the protest lay with sponsorship deals and that the group believed the US Open had dealt with corporations whose policies contributed to global warming.
"We are not trying to harm the athletes in any way. We have nothing against the sport," he told the outlet. "But we are really trying to draw attention to an issue here that there will be no tennis left for anybody in the world to enjoy."
Article continues below advertisement
Players Coco Gauff and Karolina Muchova were halted while the protestors were ushered out of the stadium, but returned to finish their match. Later, in a post-match conference, Gauff expressed empathy for the activists.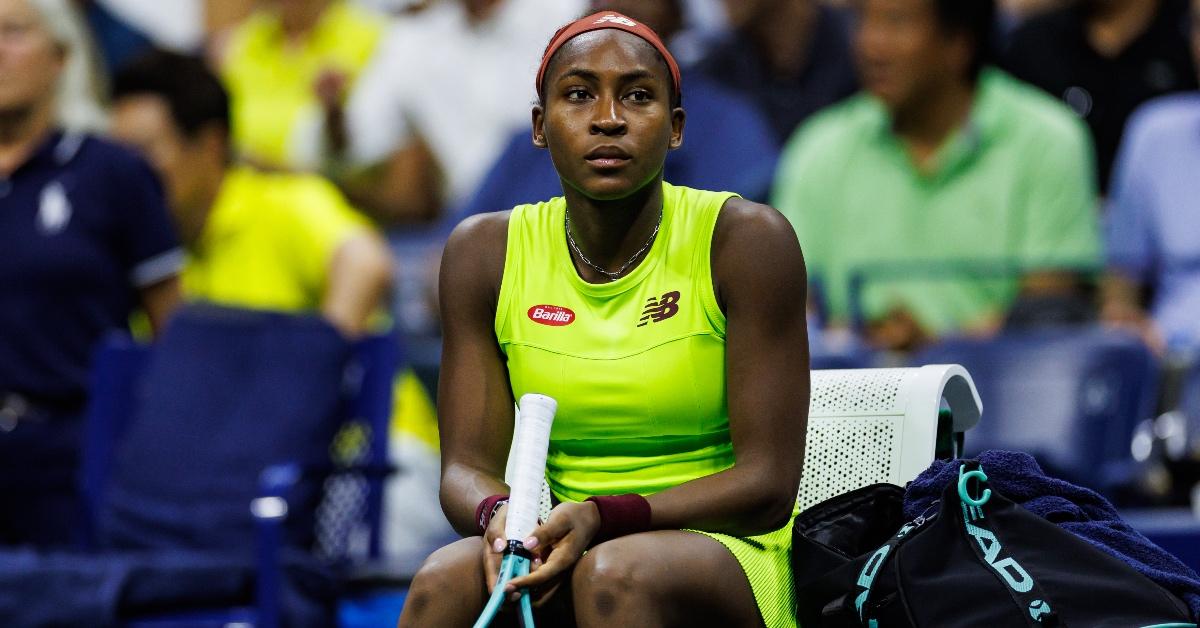 Article continues below advertisement
"I always speak about preaching about what you feel and what you believe in. [The protest] was done in a peaceful way, so I can't get too mad at it. Obviously I don't want it to happen when I'm winning up 6-4, 1-0, and I wanted the momentum to keep going," said Gauff. "But hey, if that's what they felt they needed to do to get their voices heard, I can't really get upset at it."
Climate activism continues to use creative means of repeatedly drawing attention to important environmental issues at hand — namely, how corporations that claim to support the environment continue to accept money from and partner with fossil fuel companies.