Although bananas are a great source of potassium for some, others wonder, "why do bananas make my stomach hurt?" Here's the scoop.
Bananas are a healthy snack chock full of potassium, antioxidants, and other essential nutrients like magnesium, C, and B6. They are also high in fiber, which can help curb your cravings and make you feel full longer.
Article continues below advertisement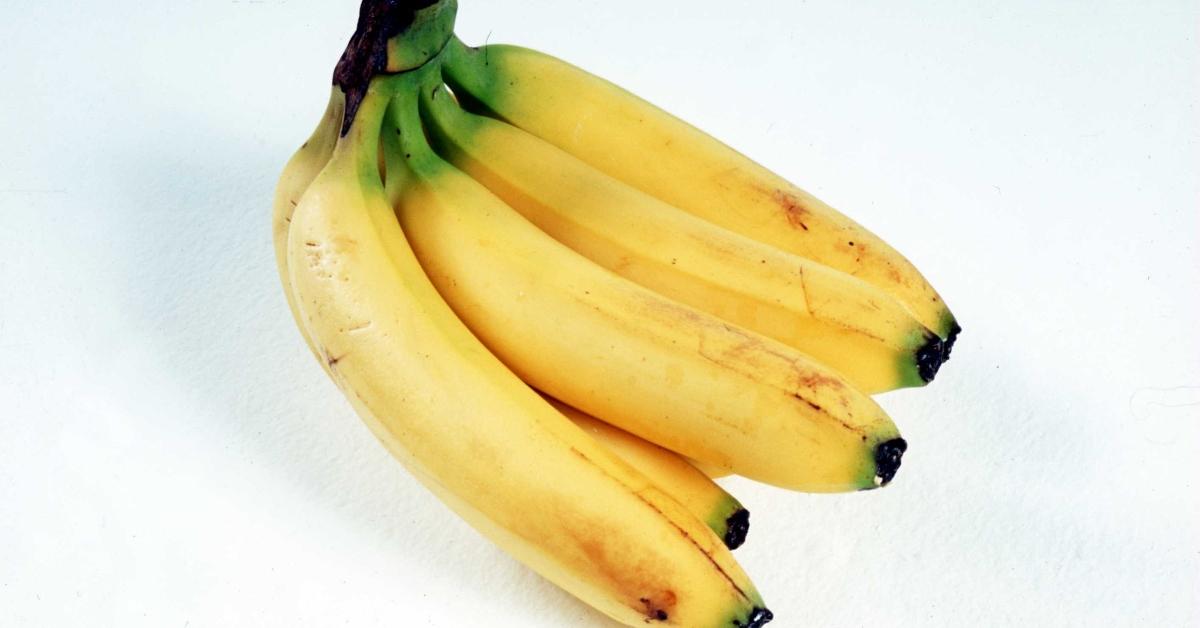 Article continues below advertisement
Why do bananas make my stomach hurt?
Bananas are supposed to be good for your gut health and are even recommended as part of the BRAT diet (bananas, rice, applesauce, toast) for people with upset stomachs. While we offer some ideas on why bananas can cause you gastrointestinal distress, it is always best for you to consult with your doctor about any concern you have about your health.
Here are a few reasons why bananas might make your stomach hurt.
Fiber
For one, bananas contain soluble fiber, which can lead to excess gas and bloating when you eat them. According to the USDA, a banana contains 2.6 grams of dietary fiber. While that isn't a lot (the Mayo Clinic recommends a person should have between 21 to 38 grams of fiber a day), eating fiber from other sources or your body isn't used to it could cause your stomach upset.
Article continues below advertisement
Sorbitol
Sorbitol is another component in bananas that may make your stomach hurt. It is a naturally occurring sugar alcohol known to cause stomach issues like gas, bloating, and diarrhea, registered dietician Lindsey DeSoto wrote in VeryWellHealth.
FODMAP
Ripe bananas are also high FODMAP foods that can trigger irritable bowel syndrome (IBS). According to the Cleveland Clinic, FODMAP foods have fermentable short-chain carbohydrates, making them harder to digest.
Article continues below advertisement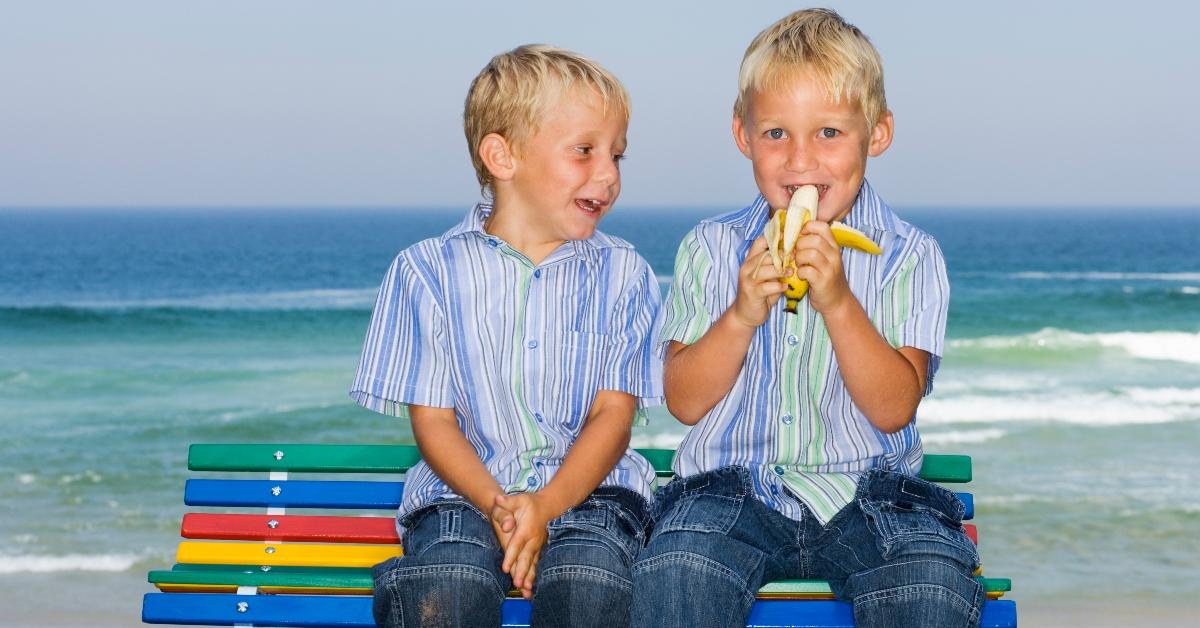 "Many people with IBS are sensitive to high-FODMAP foods due to the amount of gas that can be produced in the gut, which may trigger an exaggerated pain response," Dr. Elena Ivanina, director of neuro-integrative gastroenterology at New York's Lenox Hill Hospital told LiveStrong.
Article continues below advertisement
Allergies
You may also be one of less than two percent of people allergic to bananas. Banana allergies are rare, but it is possible, especially if you are allergic to latex. According to Family Medicine Austin, about 45 percent of people allergic to latex are also allergic to bananas.
Fructose intolerance
USDA data shows that bananas have about 4.85 grams of fructose, which may cause problems for people who have difficulty digesting fructose. When your body can't digest fructose as it should, it can lead to stomach pain, gas, bloating, diarrhea, or constipation, based on information from MedlinePlus.
Article continues below advertisement
Should you eat bananas on an empty stomach?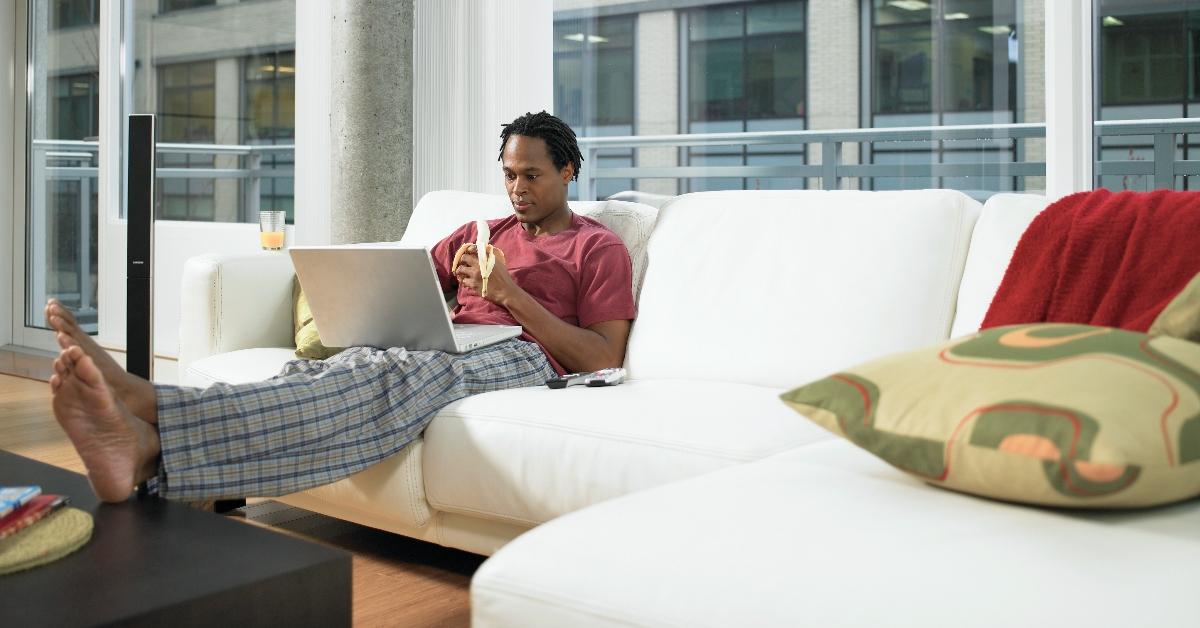 "As (bananas) ripen, the fiber content decreases, making the banana mostly simple sugar, which can spike your blood sugar and potentially cause a sugar crash or mild fatigue," clinical dietitian Jennifer Maeng of Chelsea Nutrition told Well+Good.
Eating a banana on an empty stomach is probably not a good idea. The warnings against having a banana first thing in the morning, before you've had anything else to eat, have more to do with how it affects your blood sugar, not your stomach.