If you rent your home or apartment, figuring out strange happenings in your living space likely just requires you to call your super or landlord. But for homeowners, that unfortunately isn't an option — owning property means you're your own super, and therefore, you're required to find solutions to problems and questions.
Recently, my partner and I realized our sink basin had turned orange, and we couldn't figure out why.
Article continues below advertisement
As two relatively tidy people, we couldn't understand what the culprit could possibly be. And as two people who recently moved into a house from a New York City apartment — without too much handiwork skills of our own — we were beyond stumped without the help of a super or landlord.
There is a likely chance you've seen this happen in your home too, and if that's the case, we're investigating the cause and possible solutions to this undeniably strange phenomenon.
Article continues below advertisement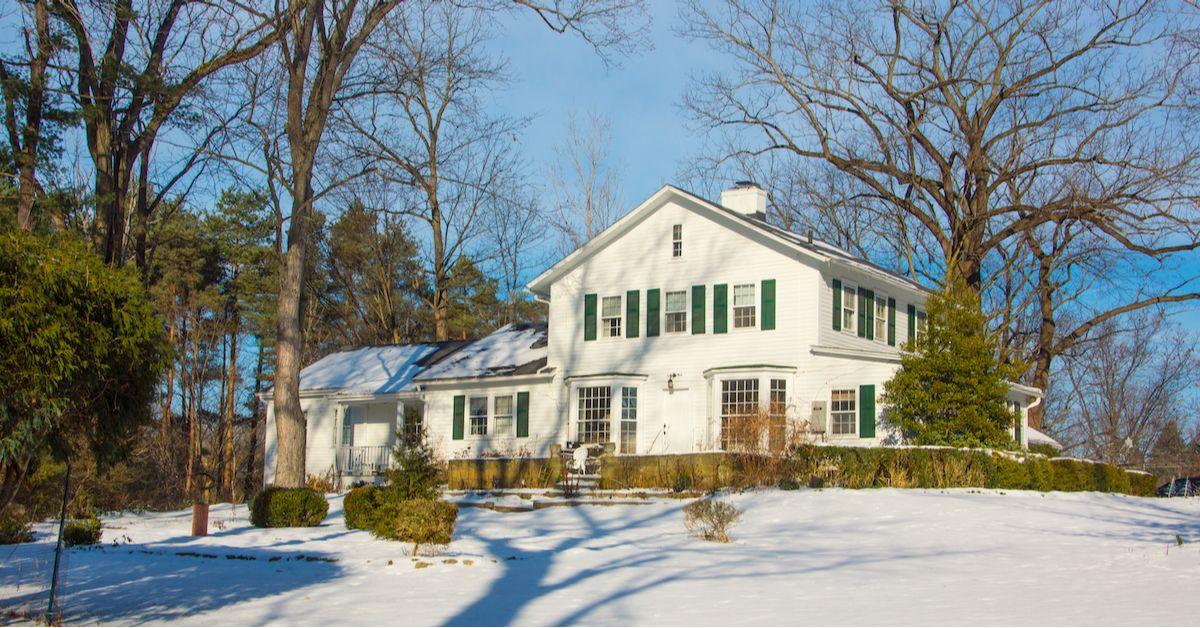 If you rely on well water, your sink might turn orange for this harmless reason:
There could be a few reasons why your sink basin may have turned orange. The first and most likely reason is simple, easy to prevent, and completely harmless.
According to Out Of This World Plumbing Ottawa, homeowners who rely on well water often see their sink basins turn orange. This is because well water is often high in iron. The high levels of iron end up meshing with residue from soap to create a rusty-looking stain in your bathtub, on the sink, and maybe on the counter.
Article continues below advertisement
Even if this is the case, your water might still look clear when it comes out of your faucet. It actually only turns orange when it oxidizes, which refers to the molecular process it undergoes when it's exposed to oxygen the air.
Luckily, because my partner and I rely on on well water, we were relieved to find this was the reason why our sink basin and counter had turned a dark orange hue. Although it doesn't look attractive, it's harmless and goes away with a quick cleaning session.
Article continues below advertisement
However, there could be a more dangerous reason why your sink or shower looks orange.
The other culprit behind an orange-looking sink or shower isn't quite as harmless. It could be due to a certain type of bacteria known as pink mold, according to Bust Mold, which can appear as red-orange dots along your shower wall, shower curtain, and along the shower floor. It looks different than water that's simply high in iron, because if your water is simply orange from iron, the orange hue generally streamlines from the faucet, or concentrates around the drain.
If you're concerned about potentially being exposed to pink mold, you may want to contact a plumber or water treatment professional as soon as possible to mitigate the problem. Pink mold can cause a wide range of infections, as well as respiratory and gastrointestinal issues. So it's certainly something you should figure out sooner rather than later, for the sake of your health and wellbeing.