Why does a company decide to get B Corp recertified? We spoke to the folks at Cotopaxi, who just went through the lengthy process.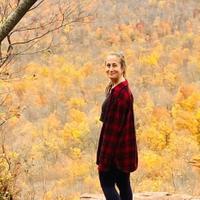 Most business owners are painfully aware of the fact that getting B Corp certified is quite a lengthy process — to show they're doing the most for people and the planet, they have to exhibit goodness in every sense of the word. So why would a business decide to undergo the process twice? Cotopaxi recently got B Corp recertified, after achieving the highly reputable title years ago. And we couldn't help but wonder… why would they decide to undergo the process a second time?
Article continues below advertisement
Via email, Green Matters spoke with Annie Agle, the Senior Director of Impact and Sustainability of Cotopaxi to discuss the big news. She told us all about the company's decision to re-up its B Corp certification, and what changes the company made to improve its B Corp Score. Needless to say, we're pretty impressed that any company would go above and beyond to get certified not once — but twice — in the name of sustainability and ethics.
Article continues below advertisement
Why get B Corp recertified?
Businesses generally decide to get B Corp certified, to show their customers everything they've achieved in both the sustainability and ethics departments. But why does a company decide to get recertified as a B Corp? Agle tells us the company just wanted to show how the brand continues to do good, and how it continues to improve.
"Cotopaxi remains committed to accountability, transparency, and constant improvement with regards to our corporate responsibility," Agle tells us.
"The B Corp assessment provides the most holistic tool available for companies to benchmark their ethical performance across all operations from value chain, to philanthropy, and climate mitigation," she adds. "We aspire to lead the textile and apparel industry away from the ruinous business models of fast fashion towards a more fair and thoughtful way of doing business — B Corps provides us with a path."
And, not to mention, the company's B Corp score went up from 93 points, to 125.6.
Article continues below advertisement
Most of the improvements were made in the company's standards for its employees, its environmental impact, and its work with customers… so Cotopaxi can now boast its even higher score, and show consumers that it's continuously looking to make improvements. But keep reading to see where Cotopaxi improved the most, from Agle's point of view.
Article continues below advertisement
What changes did Cotopaxi make since its first B Corp certification?
As previously mentioned, Cotopaxi made a number of internal changes since it first became B Corp certified — and the company wanted to show the world just how much it improved. Agle tells us that most of the improvements were within the environmental department.
"Cotopaxi improved across all different measurement sections but particularly leaned in with regards to advancing meaningful and measurable environmental action," she explains.
For example, in the last few years, Cotopaxi became "Climate Neutral Certified," which means the nonprofit Climate Neutral examined thecompany, and determined its impact was 100 percent neutral to the planet based on output, and environmental actions.
"Since our last certification, we have measured all three scopes of our business, relying on trustworthy data that extends across our supply chain and product assortment," she continues, reiterating the fact that transparency is key in running a legitimately ethical company.
"By taking immediate action with regards to our emissions footprint through Climate Neutral, we ensure that we are measuring, reducing, and offsetting the entirety of our footprint," she adds.
In regards to transparency, sustainability, and ethics, hopefully more businesses decide to follow in Cotopaxi's footsteps. Although it may be a pain to undergo the certification (and recertification) process, it's certainly worth it for the sake of brand image, as well as both the planet and its people.