Headed to Salem, Massachusetts, this fall? From ghost walking tours to antique shops, here's how you can explore the coastal New England city sustainably.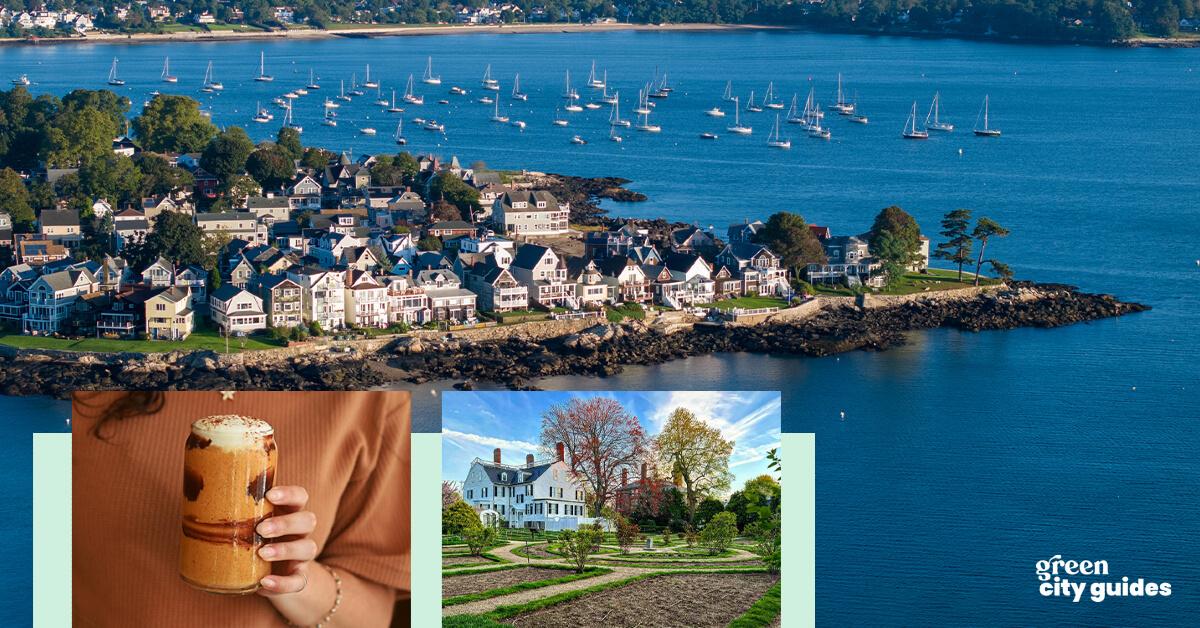 Article continues below advertisement
Salemites take pride in the Essex County city's infamous 1692 Witchcraft Trial history and popularity as a Halloween movie filming location. And as much as we, too, adore the spooky holiday and its campy, corn syrup blood-soaked culture, perhaps the scariest thing about it is the waste.
Per Hummingbird International (an e-waste recycling service), 83 percent of Halloween costumes incorporate non-recyclable plastic and 35 million of said costumes are tossed in the U.S annually. Plus, about a billion pounds of pumpkins are sent to landfills every year, which adds to harmful methane gas emissions. That's enough to scare the pants off of Freddy Krueger and Michael Myers.
But we're not here to demonize anyone traveling to the pedestrian-friendly city to celebrate All Hallows Eve. In fact, we're here to fill your Salem trip with outdoorsy activities, eco-friendly shopping, and delicious vegan eats.
If you're planning a visit to Salem, Mass., during the autumn months and beyond, check out our Green City Guide to the city.
Article continues below advertisement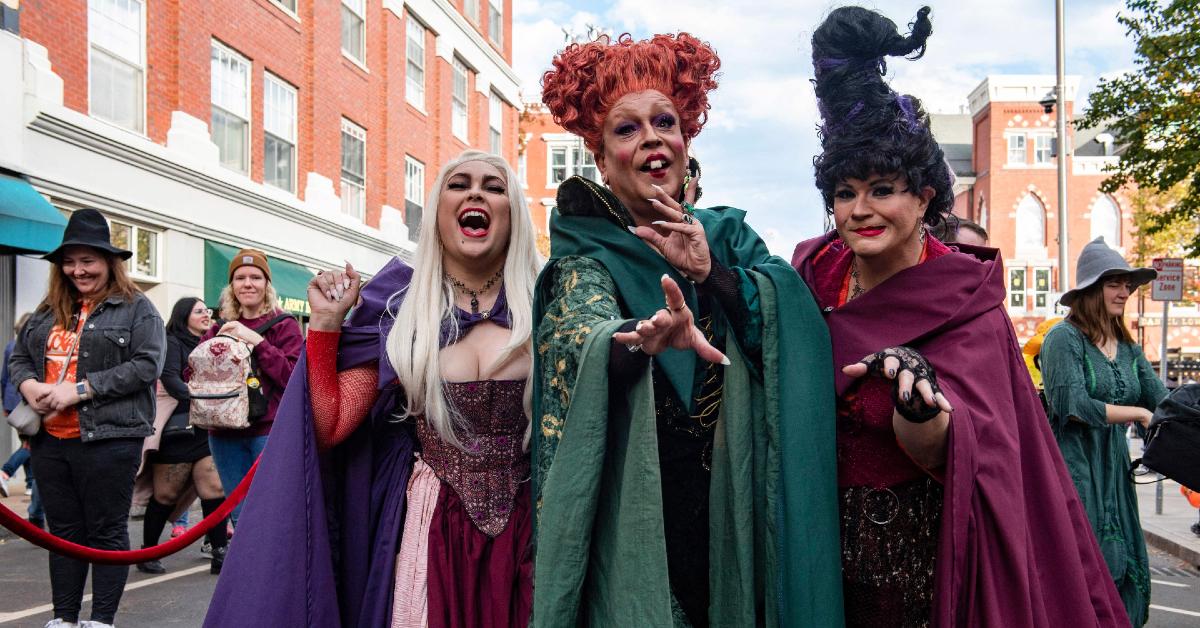 Where to stay when visiting Salem, Mass.: This B&B has offered quaint, sustainable amenities since 2002.
Northey Street House Bed and Breakfast:
Looking to spend your money at a sustainable, woman- and POC-owned establishment? Look no further than the Northey Street House, located at 30 Northey Street, and built in 1809.
With a mission to be "the most sustainable bed and breakfast in Salem," the Northey Street House has been recognized for its eco-friendly efforts, winning multiple sustainable travel awards.
Article continues below advertisement
The B&B's website boasts about its solar panels, rain barrels, curbside recycling and composting, on-site worm condo composting, an urban garden, and a garden annex.
Your stay in one of the three 18th century-style rooms will be as cozy as it is convenient, as the Northey Street House is just a 15-minute walk from tourist-tempting Salem landmarks.
Article continues below advertisement
Where to eat: The best eateries with plant-based options in Salem.
Life Alive Organic Cafe:
Located at 281 Essex Street, organic cafe Life Alive serves plant-forward food "that is good for you and good for the planet."
The vibrant Massachusetts chain is known for mineral-rich grain bowls and colorful noodle dishes. Whipped sweet potato and ginger tamari sauce? Yes, please!
Article continues below advertisement
All Souls Lounge:
Head to 282 Derby Street if you're looking for a queer-friendly neighborhood bar with a vintage jukebox and old school cocktails. Think Corpse Revivers, Zombies, and Applejack Rabbits.
Though All Souls Lounge is known for gourmet hot dogs and grilled cheese sandwiches, the menu offers vegan substitutes for franks, spreads (including pesto), and cheese. Those ooey-gooey sandwiches can also be ordered on gluten-free bread!
All Souls sweetly welcomes "all who still have their souls — and even some who don't." We'll drink to that!
Article continues below advertisement
Flying Saucer Pizza Company:
Located at 118 Washington Street, Flying Saucer Pizza Company is your ideal destination for gluten-free and vegan pizza on traditional New York style crust. Plant-based baddies have loads of options at the celestial pizza joint.
Article continues below advertisement
The Vegan Nick Fury pie, for example, features vegan alfredo sauce, mozzarella, mac and cheese, scallions, buffalo breaded chick'n, and sriracha. Pair that with the Vegan SpaceBalls, some Bellsprouts, and Northeast draught beer, and you've got yourself a meal.
(Check out sister restaurant Gulu-Gulu Cafe at 247 Essex Street for additional plant-based options.)
Article continues below advertisement
Where to shop in Salem: Quirky shops and low-waste havens.
Unpacked Living:
Unpacked Living is technically based in Beverly, Mass., but if you're willing to travel 3 extra miles, this plastic-free living store is a paradise for zero-wasters.
Located at 156 Cabot Street, Unpacked Living offers everything from bamboo kitchen utensils to solid face wash, making it a one-stop shop for low-waste personal care, home goods, and gifts. The women- and Latino-owned small business even boasts a killer refill station, allowing customers to refill their reusable containers with over 90 everyday products.
The store frequently hosts pop-up events in partnership with sustainable brands and circular designers/artists, as well as guided meditation classes.
Article continues below advertisement
Peabody Essex Museum Shop:
While you're visiting the world-renowned Peabody Essex Museum at 161 Essex Street — which "holds one of the world's most important collections of objects and architecture related to the Salem Witch Trials" — stop in the PEM Shop!
Article continues below advertisement
Mark Your Spot:
Located at 55 Lafayette Street, Mark Your Spot is a magical little boutique that offers "one-of-a kind vintage and antique home goods along with a robust selection of house plants, succulents, and other garden accessories."
Whether you stumble across vintage Homer Laughlin china or spooky, totally-not-haunted statues, Mark Your Spot is a stellar shop for whimsical oddities and cacti alike.
Article continues below advertisement
What to do: Salem is filled to the witch's brim with themed walking tours.
Grab a Maple Vanilla Cloud Cold Brew from Life Alive and take a stroll!
Feeling independent? Do a self-guided tour on the Salem Heritage Trail, which explores 400 years of Salem history. It's admittedly perfect for first timers. Some stops on the trail include the East India Marine Hall, the Witch History Museum, the iconic Bewitched Statue, the historic Witch House (where Salem Witch Trials Judge Jonathan Corwin once lived), and the Salem Witch Trials Memorial.
Article continues below advertisement
And if those trotters get tired, the Sail on the Fame tour — which departs from the Pickering Wharf Marina — is a relaxing interactive sailing excursion complete with more Salem history and privateer role-play.
In "Green City Guides," a travel series from Green Matters, we break down what to do, where to stay, what to eat, and more in various cities around the world — while staying sustainable.